Dear friends near and far
Losar Tashi Delek to you all. As always, I hope this letter finds you all happy and healthy. This Guru Rinpoche day letter being the first of the lunar year of the pig and after much consideration, I have decided to focus this year on Zangdok Palri or the Glorious Copper-Colored Mountain, where our Precious Maha Guru Padmasambhava dwells, through a series of personal accounts or narrations of a great practitioner's visionary journeys to Zangdok Palri.
For practitioners, Zangdok Palri is truly present, here and now. We can either go there by way of a long journey, like Terchen Chokgyur Lingpa, or be there instantaneously. In fact, the tertön might have felt like it was a long journey, but pure visions can actually take place within the blink of an eye, as dreams do. Our bodies may be subject to time, but our minds are not. Therefore, if one truly has devotion, one can be in the Copper-Colored Mountain in a finger snap. Devotion is the key word, here. Without devotion, one can neither receive blessings nor perceive the signs of blessings. Clear faith and devotion will dispel any doubt that may arise during meditation practice, as these qualities gear our minds towards trust and confidence.
My teachers Nyoshül Khen Rinpoché and Tulku Urgyen Rinpoché were both incredibly knowledgeable and scholarly masters. However, when they taught, the first thing they would say was, "If you do not have faith, devotion or compassion, you're done. It's no use trying anything else." This was always the very first thing they taught.
Therefore, please relax your critical mind and try to generate some devotion and pure perception, as you read the following account of Terchen Chokgyur Lingpa's visionary journey to the Copper-Colored Mountain, a chapter extracted from the book The Great Tertön. For the time being the book is only available in English, but it will hopefully be translated into several languages.
Sarva Mangalam,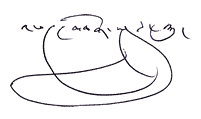 Phakchok Rinpoche
Translations
Chinese Simplified
Chinese Traditional
French
German
Indonesian
Japanese
Portuguese
Romanian
Russian
Spanish
Thai
Ukrainian
Vietnamese
---
CHINESE SIMPLIFIED
如蜜甘露献给具福之耳
亲爱的十方朋友,
大家新春愉快!一如既往,希望藉由此信祝大家幸福健康。这次的莲师日是旧曆猪年的第一个莲师日,在经过一番思考后,我决定将今年莲师日的重点放在我们珍贵的上师莲花生大师所居住的淨土–铜色吉祥山,藏音「桑多巴瑞」(Zangdok Palri)上。我将为大家分享一系列个人所知或伟大行者经由淨观亲临铜色吉祥山的经历。
对行者而言,铜色吉祥山之真实意义即为此刻、现在与眼前。前往铜色吉祥山,或许得花很长的时间才能到达,如伏藏师秋吉林巴一样;但也可在转瞬间即刻到达。事实上,伏藏师可能感觉那是一段漫长旅程,但透过淨观却可以在眨眼间就发生,就像在梦裡一样。我们的身体或许会受到时间的影响,但我们的意念却不会。因此,如果具足真实的虔敬心,我们在弹指之间就可以到达铜色吉祥山。在这裡,虔敬心是重点;一个人若是缺乏虔敬心,既无法领受加持,也无法感受加持的徵兆。淨信和虔敬心将为行者遣除禅定修持中所显现的一切疑虑,因为淨信与虔敬的品德能强化我们的心,使其更具信心与自信。
我的上师纽修勘仁波切和祖古乌金仁波切都已是学有所成的学者和上师,然而,当他们要进行教学时,还是会先强调:「若是缺乏信心、虔敬心或悲心,则一切都没有用,做任何事皆无成果。」这点始终是他们教学的开宗明义。因此,接下来请阅读以下关于伏藏师秋吉林巴亲临铜色吉祥山的叙述,本文撷取自《大伏藏师》(Great Tertön,暂译)一书中之〈如蜜甘露献给具福之耳〉(Nectar for the ears of the Fortunate,暂译),目前暂时只有英文版,期望日后能有多种语言翻译。(https://lhaseylotsawa.org/books/the-great-tert%C3%B6n)。希望你在阅读时,能放下那颗喜好批判的脑袋,并试着在其中生起一些虔敬心与淨观。
---
CHINESE TRADITIONAL
如蜜甘露獻給具福之耳
親愛的十方朋友,
大家新春愉快!一如既往,希望藉由此信祝大家幸福健康。這次的蓮師日是舊曆豬年的第一個蓮師日,在經過一番思考後,我決定將今年蓮師日的重點放在我們珍貴的上師蓮花生大師所居住的淨土–銅色吉祥山,藏音「桑多巴瑞」(Zangdok Palri)上。我將為大家分享一系列個人所知或偉大行者經由淨觀親臨銅色吉祥山的經歷。
對行者而言,銅色吉祥山之真實意義即為此刻、現在與眼前。前往銅色吉祥山,或許得花很長的時間才能到達,如伏藏師秋吉林巴一樣;但也可在轉瞬間即刻到達。事實上,伏藏師可能感覺那是一段漫長旅程,但透過淨觀卻可以在眨眼間就發生,就像在夢裡一樣。我們的身體或許會受到時間的影響,但我們的意念卻不會。因此,如果具足真實的虔敬心,我們在彈指之間就可以到達銅色吉祥山。在這裡,虔敬心是重點;一個人若是缺乏虔敬心,既無法領受加持,也無法感受加持的徵兆。淨信和虔敬心將為行者遣除禪定修持中所顯現的一切疑慮,因為淨信與虔敬的品德能強化我們的心,使其更具信心與自信。
我的上師紐修勘仁波切和祖古烏金仁波切都已是學有所成的學者和上師,然而,當他們要進行教學時,還是會先強調:「若是缺乏信心、虔敬心或悲心,則一切都沒有用,做任何事皆無成果。」這點始終是他們教學的開宗明義。因此,接下來請閱讀以下關於伏藏師秋吉林巴親臨銅色吉祥山的敘述,本文擷取自《大伏藏師》(Great Tertön,暫譯)一書中之〈如蜜甘露獻給具福之耳〉(Nectar for the ears of the Fortunate,暫譯),目前暫時只有英文版,期望日後能有多種語言翻譯。(https://lhaseylotsawa.org/books/the-great-tert%C3%B6n)。希望你在閱讀時,能放下那顆喜好批判的腦袋,並試著在其中生起一些虔敬心與淨觀。
---
FRENCH
Le Nectar pour les oreilles des Fortunés
Chers amis de près et de loin,
Tous mes vœux pour le Losar à vous tous. Comme toujours, j'espère que cette lettre vous trouve tous joyeux et en pleine forme. Cette lettre du jour de Gourou Rimpoche est la première de l'année lunaire du cochon et après avoir beaucoup réfléchi, j'ai décidé cette année de mettre l'accent sur Zangdok Palri ou la glorieuse Montagne couleur-de-cuivre où notre Précieux Grand Gourou Padmasambhava demeure, à travers une séries d'aventures personnelles ou de récits des voyages visionnaires de grands pratiquants jusqu'à Zangdok Palri.
Pour les pratiquants, Zangdok Palri est réellement présent ici et maintenant. Nous pouvons y aller soit par un long voyage comme Terchen Chokgyur Lingpa, ou d'y être instantanément. En fait, le tertön a dû avoir la sensation que c'était comme un long voyage, mais les visions pures peuvent en fait apparaitre le temps d'un clignement de paupières, comme dans les rêves. Nos corps peuvent être sujet au temps, mais pas nos esprits. C'est pour cela si quelqu'un a réellement de la dévotion, il peut se retrouver à la Montagne Couleur-de-cuivre en un claquement de doigt. La dévotion est le mot clé ici. Sans dévotion, on ne peut pas recevoir de bénédictions ni percevoir les signes des bénédictions. De la foi claire et de la dévotion vont balayer tout doute qui pourrait poindre durant la pratique de méditation, car ces qualités équipent notre esprit jusqu'à la confiance totale.
Mes Maitres Noshyul Khen Rimpoche et Tulku Urgyen Rimpoche étaient tous les deux des maitres hautement savants et académiques. Cependant, quand ils enseignaient, la première chose qu'ils disaient c'est « si vous n'avez pas de foi, de la dévotion, ou de la compassion, vous êtes fichu. Ce n'est pas la peine d'essayer quoique ce soit». C'était toujours la toute première chose qu'ils enseignaient. Donc lâcher votre esprit critique et essayer de générer de la dévotion et de la perception pure en lisant un récit du voyage visionnaire de Terchen Chokgyur Lingpa à la Montagne couleur-de-cuivre, un chapitre extrait du livre du grand Tertön « Nectar pour les oreilles des Fortunés » qui pour l'instant n'est disponible qu'en Anglais, mais qui devrait être traduit dans différentes langues.
Sarva Mangalam (Que tout soit auspicieux),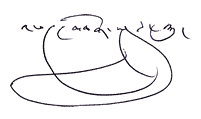 Phakchok Rinpoche
---
GERMAN
Nektar für die Ohren der Glücklichen
Liebe Freunde aus nah und fern,
Losar Tashi Delek an euch alle. Wie immer hoffe ich, dass euch dieser Brief alle glücklich und gesund findet. Da der Brief an diesem Guru Rinpoche-Tag der erste des Mondjahres des Schweins ist, habe ich nach langem Überlegen beschlossen, mich dieses Jahr auf Zangdok Palri, den Glorreichen Kupferfarbenen Berg zu konzentrieren, wo unser edler Maha Guru Padmasambhava verweilt, durch eine Reihe persönlicher Berichte oder Erzählungen von visionären Reisen großer Praktizierender nach Zangdok Palri.
Für Praktizierende ist Zangdok Palri hier und jetzt wirklich präsent. Wir können entweder auf einer langen Reise dorthin gehen, wie Terchen Chokgyur Lingpa, oder sofort da sein. Es hat sich für den Tertön vielleicht wie eine lange Reise angefühlt, aber reine Visionen können tatsächlich wie Träume im Handumdrehen stattfinden. Unser Körper unterliegt der Zeit, aber unser Verstand nicht. Wenn jemand aufrichtige Hingabe hat, kann er sich von einem Moment zum anderen beim kupferfarbenen Berg befinden. Hingabe ist hier das Schlüsselwort. Ohne Hingabe kann man weder Segen empfangen noch die Zeichen des Segens wahrnehmen. Klarer Glaube und Hingabe werden jeden Zweifel zerstreuen, der während der Meditationspraxis entstehen kann, da diese Qualitäten unseren Verstand auf Vertrauen und Zuversicht ausrichten.
Meine Lehrer Nyoshül Khen Rinpoché und Tulku Urgyen Rinpoché waren beide unglaublich bewanderte und gelehrte Meister. Als sie jedoch unterrichteten, sagten sie als Erstes: "Wenn ihr keinen Glauben, keine Hingabe oder kein Mitgefühl habt, ist es das. Es hat keinen Zweck, etwas anderes zu versuchen. " Dies war immer das allererste, das sie lehrten. Entspannt daher bitte euren kritischen Geist und versucht, etwas Hingabe und pure Wahrnehmung zu erzeugen. Lest den folgenden Bericht von Terchen Chokgyur Lingpas visionärer Reise zum kupferfarbenen Berg, einem Kapitel aus dem Buch "Der Große Tertön", "Nektar für die Ohren der Glücklichen", das derzeit nur auf English verfügbar ist, aber hoffentlich bald in andere Sprachen übersetzt wird.
Sava Mangalam (Möge alles glücksverheißend sein!),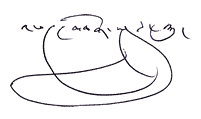 Phakchok Rinpoche
---
INDONESIAN
Nektar untuk Telinga Mereka yang Beruntung
Teman-teman baik Dekat maupun Jauh,
Losar Tashi Delek pada kalian semua. Seperti biasanya, saya harap surat ini sampai pada kalian yang berada dalam kondisi berbahagia dan sehat. Surat Hari Guru Rinpoche ini, adalah menjadi surat pertama dalam tahun baru lunar Babi ini dan setelah melalui berbagai pertimbangan, saya memutuskan untuk memfokuskan pembahasan tahun ini tentang Zangdok Palri atau Pegunungan Berwarna Tembaga yang Agung (Glorious Copper-Colored Mountain), dimana Maha Guru Padmasambhava kita yang berharga berdiam, melalui serangkaian tulisan pribadi ataupun narasi cerita dari visi perjalanan praktisi yang agung menuju Zangdok Palri.
Untuk para praktisi, Zangdok Palri adalah benar-benar ada, disini dan sekarang. Kita bisa pergi kesana melalui sebuah perjalanan yang panjang, seperti Terchen Chokgyur Lingpa, atau sampai disana secara instan. Bahkan, sang tertön mungkin merasakannya seperti perjalanan yang panjang, namun visi yang murni sebenarnya dapat terbentuk didalam hitungan kedipan mata, sebagaimana yang terjadi di dalam mimpi. Tubuh kita mungkin terbatasi oleh waktu, namun batin kita tidak. Oleh karenanya, jika seseorang benar-benar memiliki devosi, ia akan sampai di Pegunungan Berwarna Tembaga tersebut dalam satu jentikan jari saja. Devosi adalah kata kunci disini. Tanpa adanya devosi, seseorang tidak dapat menerima berkah ataupun bahkan menyadari tanda-tanda adanya berkah. Keyakinan yang jernih dan devosi akan menyingkirkan keragu-raguan apapun yang mungkin muncul ketika sedang melaksanakan latihan meditasi karena kualitas-kualitas ini mempersiapkan batin kita ke arah kepercayaan dan keyakinan.
Guru-guru saya Nyoshül Khen Rinpoché dan Tulku Urgyen Rinpoché keduanya adalah sangat terpelajar dan memiliki pengetahuan yang luas. Namun demikian, ketika mereka mengajar, hal pertama yang mereka katakan biasanya, "Jika kalian tidak memiliki keyakinan, devosi ataupun kewelas asihan, selesailah kalian. Tidak ada gunanya mencoba melakukan apapun yang lain." Ini selalu merupakan hal yang paling pertama yang mereka ajarkan. Oleh karena itu, buatlah batin kalian yang kritis tersebut menjadi rileks dan cobalah untuk membangkitkan devosi dan persepsi murni ketika kalian membaca tulisan terlampir dari Terchen Chokgyur Lingpa tentang visi perjalanan beliau ke Pegunungan Berwarna Tembaga (Copper-Colored Mountain), sebuah bab yang dicukil dari buku Terton Agung (the book the Great Tertön) (Untuk sementara buku ini hanya tersedia di dalam bahasa Inggris, namun kami berharap buku ini akan diterjemahkan kedalam beberapa bahasa).
Klik disini untuk membaca cukilan PDF mengenai visi perjalanan Terchen Chokgyur Lingpa ke Pegunungan Berwarna Tembaga (Copper-Colored Mountain)
Sarva Mangalam (Semoga semua menjadi berharga),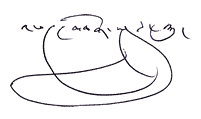 Kyabgön Phakchok Rinpoche
---
JAPANESE
幸運な耳を持つものへの甘露
近くそして遠くにいる友人たちへ、
皆さん、ロサル・タシデレ。いつも通り、この手紙が皆さんに幸福と健康を届けることができますように。太陰年亥年初めてのグル・リンポチェの日にこの手紙を出すということで、色々考え、今年は私たちの宝であるマハ・グル(大いなる上師)パドマサンバヴァが住されるサンドパリ、又の名を輝ける銅色吉祥山に焦点を当て、偉大なる修行者によるサンドパリへの不可思議な旅の物語についてシリーズでお話ししたいと思います。
修行者にとって、サンドパリは今ここに本当に実在しています。私たちはテチェン・チョギュル・リンパのように長旅を経て、又は即座にそこへ行くことができます。実際、テルトンはそれを長旅と思いましたが、清浄なる知覚は夢と同様、一瞬で起こることができます。私たちの体は時間の影響下にいますが、心はそうではありません。ですから、真の敬信を持てば、指を鳴らしたとたん銅色吉祥山に行くことが可能なのです。敬信がここでキーワードになります。敬信が無ければ、加持を受けたり、加持の印に気付いたりすることはできません。明確な信仰と敬信は私たちの心を信頼と自信へと向ける原動力となるため瞑想修行で起こる疑念を払ってくれるのです。
私の師であるニョシュル・ケン・リンポチェとトゥルク・ウゲン・リンポチェは両者とも秀でた知識人かつ学者である師です。しかし、教えを説く際には「もしあなたに信仰、敬信、慈悲がなければ、あなたは終わりだ。何をしても無駄だろう」と仰いました。常に最初にこの言葉を述べられたのでした。テチェン・チョギュル・リンパの銅色吉祥山への不可思議な旅に関する記述は 'the book the Great Tertön' という本の「幸運な耳を持つものへの甘露」から抜粋しています。これを読む際には、あなたの批判的な心をリラックスさせ、敬信と清浄なる知覚を培ってください。この本は今のところ英語のみですが、多言語に翻訳されることを願っています。.
Sarva Mangalam,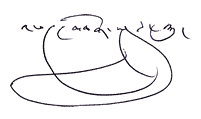 Phakchok Rinpoche
---
PORTUGUESE
Nectar para os Ouvidos dos Afortunados
Caros amigos próximos e distantes;
Losar Tashi Delek para todos. Como de costume, espero que esta mensagem os encontre felizes e em boa saúde. Nesta primeira mensagem do dia de Guru Rinpoche do ano lunar do Porco, após ponderar muito, decidi focar este ano no Zangdok Palri, a Gloriosa Montanha Cor-de-Cobre, onde nosso precioso Maha Guru Padmasambhava reside, através de uma série de relatos pessoais e de narrativas das jornadas visionárias de grandes praticantes ao Zangdok Palri.
Para os praticantes, o Zangdok Palri está de fato presente, aqui e agora. Podemos ir até lá por meio de uma longa jornada, como o fez Terchen Chokgyur Lingpa, ou lá estar instantaneamente. Na verdade, para o tertön a jornada pode ter parecido longa, no entanto as visões puras podem se dar na realidade num piscar de olhos, como os sonhos. Nossos corpos podem estar subordinados ao tempo mas não nossas mentes. Assim, caso se tenha verdadeira devoção, podemos estar na Montanha Cor-de-Cobre num estalar de dedos. Devoção é a palavra-chave neste caso. Sem devoção, não há como se receber bênçãos nem se perceber os sinais das bênçãos. Fé clara e devoção dissiparão quaisquer dúvidas que possam surgir durante a prática de meditação, pelo fato de que essas duas qualidades voltam nossa mente para a confiança e a convicção.
Meus mestres Nyoshül Khen Rinpoché e Tulku Urgyen Rinpoché eram ambos mestres incrivelmente versados e eruditos. No entanto, quando ensinavam, a primeira coisa que diziam era, "sem fé, devoção e compaixão, não há qualquer chance. É inútil tentar o que quer que seja." Essa era sempre a primeira coisa que ensinavam. Assim, peço que relaxem a mente crítica e tentem gerar devocão e percepção pura ao ler o relato a seguir, a jornada visionária do Terchen Chokgyur Lingpa à Montanha Cor-de-Cobre, um capítulo extraído do Livro The Great Tertön, "Nectar para os Ouvidos dos Afortunados", presentemente apenas disponível em Inglês mas que em breve deve ser traduzido em várias línguas.
Sarva Mangalam,(Seja Tudo Auspicioso)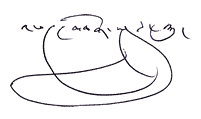 Phakchok Rinpoche
---
ROMANIAN
Nectar pentru urechile celor norocoşi
Dragi prieteni de aproape şi din depărtare,
Un an nou tibetan fericit tuturor! Ca întotdeauna, sper ca aceste rânduri să să vă găsească pe toţi fericiţi şi sănătoşi. Această scrisoare cu ocazia zilei lui Guru Rinpoche fiind prima din anul lunar al Mistretului şi după o îndelungă reflecţie, am decis ca în acest an să mă concentrez asupra Zangdok Palri adică Muntele Glorios de Culoarea Aramei, tărâmul pur unde sălăşluieşte preţiosul nostru Maha Guru Padmasambhava, printr-o serie de povestiri sau relatări personale ale unor călătorii vizionare pe care praticanţi măreţi le-au făcut acolo.
Pentru practicanţi, Zangdok Palri este cu adevărat prezent, acum şi aici. Putem fie să ne deplăsam acolo printr-o lungă călătorie, asemeni celei întreprinse de Terchen Chokgyur Lingpa, sau să ajungem acolo instantaneu. De fapt, se prea poate ca tertönului să i se fi părut că ca fost o călătorie lungă, dar viziunile pure pot de fapt să se petreacă cât ai clipi din ochi, aşa cum se întâmplă în vise. Corpurile noastre pot fi supuse timpului, dar nu şi minţile noastre. De aceea, dacă cine are cu adevărat devotament, poate fi pe Muntele Glorios de Culoarea Aramei cât ai zice peşte. Devotamentul este cuvântul cheie aici. Fără devotament, nu poţi nici să primeşti binecuvântări şi nici să percepi semne ale binecuvântărilor. Credinţa şi devotamentul statornice vor spulbera orice îndoială care ar putea să apară în practica meditaţiei, pentru că aceste calităţi ne mobilizează mintea în direcţia încrederii şi a credinţei.
Învăţătorii mei Nyoshül Khen Rinpoché şi Tulku Urgyen Rinpoché au fost amândoi nişte maeştri incredibil de învăţaţi şi de cultivaţi. Cu toate acestea, când dădeau învăţături, primul lucrul pe care îl spuneau era "Dacă nu ai credinţă, devotament sau compasiune, eşti pierdut. Este inutil să încerci altceva." Acesta era întotdeauna primul lucru pe care îl spuneau. De aceea, vă rog să vă relaxaţi mintea critiă şi să încercaţi să dezvoltaţi devotament şi percepţie pură, când veţi citi relatarea care urmează, a călătoriei vizionare a lui Terchen Chokgyur Lingpa pe Muntele Glorios de Culoarea Aramei, un capitol extras din cartea măreţului tertön, "Nectar pentru lacrimile celor norocoşi" care, momentan, este disponibilă doar în limba engleză, dar care, să sperăm, va fi tradusă în mai multe limbi.
Sarva Mangalam,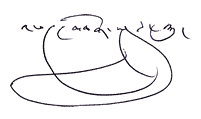 Phakchok Rinpoche
---
RUSSIAN
Нектар для ушей счастливчиков
Дорогие друзья, все кто рядом и далеко,
Поздравляю всех вас с Лосаром [Новым годом по Тибетскому лунному календарю]. Как всегда, надеюсь, что моё письмо застанет вас счастливыми и здоровыми. Поскольку это первое письмо ко дню Гуру Ринпоче в новом лунном году кабана, после долгих размышлений я решил в этом году сделать акцент на Зангдок Палри (Великая Гора Цвета Меди), где пребывает наш драгоценный Маха-Гуру Падмасамбхава. Это будет цикл писем с личными рассказами великих практикующих об их путешествиях на Зангдок Палри в чистых ви́дениях.
Для практикующих Дхарму Зангдок Палри действительно существует, здесь и сейчас. Мы можем отправиться туда либо как Великий Тертон Чокгьюр Лингпа, совершив длительное путешествие, или оказаться там в единое мгновение. На самом деле, тертону могло показаться, что он преодолел долгий путь, но чистые ви́дения могут происходить в одно мгновение ока, как это бывает со сновидениями. Наши тела подвержены законам времени, но наши умы — нет. Поэтому, если мы наделены истинной преданностью, мы можем оказаться на Горе Цвета Меди моментально. Преданность в данном случае — ключевое слово. Без преданности мы не можем ни получить благословения, ни распознать признаки благословений. Чистая вера и преданность развеют любые сомнения, которые могут возникать в практике медитации, поскольку эти качества направляют наши умы к доверию и к уверенности.
Мои учителя Ньйошул Кхен Ринпоче и Тулку Ургьен Ринпоче оба были невероятно образованными мастерами, с академическим образованием. Тем не менее, когда они давали учения, первое, о чём они говорили: «Если ты не обладаешь верой, преданностью или состраданием, на тебе можно ставить крест. Бесполезно пробовать что-либо ещё». Это первое, чему они учили. Поэтому, отпустите свой критикующий ум и постарайтесь зародить немного преданности и чистого ви́дения, когда будете читать рассказ Великого Тертона Чокгьюра Лингпы о путешествии на Гору Цвета Меди. Это глава под названием «Нектар для ушей счастливчиков» из книги «Великий Тертон», которая на сегодняшний день пока доступна только на английском, но, надеюсь, будет переведена на несколько других языков.
Сарва мангалам (пусть всё благоприятствует),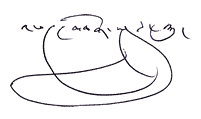 Кьябгон Пакчок Ринпоче
---
SPANISH
El Néctar para los oídos del afortunado
Amigos que están cerca y lejos:
Losar Tashi Delek (feliz año nuevo) a todos ustedes. Como siempre, espero que este mensaje encuentre a todos felices y sanos. Este mensaje del día de Guru Rinpoche es el primero del año lunar del cerdo. Después de considerarlo mucho, he decidido enfocarme este año en Zangdok Palri o la Gloriosa Montaña de color cobre, donde mora nuestro Preciado Maha Guru Padmasambhava, a través de una serie de relatos personales o narraciones de viajes visionarios de grandes practicantes a Zangdok Palri.
Para los practicantes, Zangdok Palri está verdaderamente presente aquí y ahora. Podemos ir ahí por medio de un viaje largo o, como Terchen Chokgyur Lingpa, ir instantáneamente. De hecho, el tertön pudo haber sentido que fue un viaje largo, aunque se pueden tener visiones en un parpadear de ojos, como sucede en los sueños. Nuestros cuerpos pueden estar sujetos al tiempo, pero nuestra mente no lo está. Por lo tanto, si uno de verdad tiene devoción puede estar en la Montaña de Color Cobre en un chasquido de dedos. La palabra clave es devoción. Sin devoción uno no puede ni recibir bendiciones ni percibir los signos de las bendiciones. Una fe y devoción clara disipa cualquier duda que pueda surgir durante la práctica de la meditación, ya que estas cualidades llevan nuestras mentes a tener confianza y seguridad.
Mis maestros Nyoshül Khen Rinpoche y Tulku Urgyen Rinpoche tenían muchos conocimientos y eran maestros escolásticos. Sin embargo, cuando enseñaban lo primero que decían era: "Si no tienes fe, devoción o compasión, estas acabado. No vale la pena intentar cualquier otra cosa". Esto era lo primero que enseñaban. Por eso, por favor relaja tu mente crítica y trata de generar un poco de devoción y percepción pura al leer el relato del viaje de Terchen Chokgyur Lingpa a la Montaña de Color Cobre. Este es un capítulo del libro del gran Tertön, "Néctar para los Oídos del Afortunado", Por ahora, este libro solo está disponible en inglés, pero esperamos que sea traducido en diferentes idiomas.
Sarva Mangalam (que todo sea auspicioso),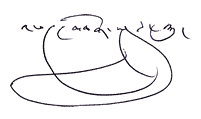 Phakchok Rinpoche
---
THAI
อมฤตเสนาะโสตของผู้มีบุญ
สวัสดีกัลยาณมิตรทั้งใกล้และไกล
สวัสดีปีใหม่ทิเบตแด่ทุกท่าน ข้าพเจ้าหวังเสมอว่า ท่านทั้งหลายคงจะสุขกายสบายใจกันดีเมื่อได้อ่านสาสน์ฉบับนี้ นี่เป็นสาสน์เนื่องในวันที่ระลึกถึงท่านปรมาจารย์ปัทมสมภพฉบับแรกของปีกุนทางจันทรคติ หลังจากได้พินิจพิจารณาอย่างถ้วนถี่ ข้าพเจ้าก็ตัดสินใจที่จะโฟกัสเรื่อง ซังดก ปาลรี (Zangdok Palri) หรือพุทธเกษตรสีทองแดงของท่านมหาคุรุปัทมสมภพผู้ประเสริฐในปีนี้ ผ่านชุดคำสอนต่อเนื่องอันเป็นเรื่องราวเฉพาะตนหรือเรื่องเล่าเกี่ยวกับการเดินทางอันน่าอัศจรรย์ของผู้ปฏิบัติคนสำคัญไปยังซังดก ปาลรี
สำหรับผู้ปฏิบัติแล้ว ซังดก ปาลรี นั้นมีอยู่จริง อยู่ที่นี่และเดี๋ยวนี้ เราอาจเดินทางไปที่นั่นอย่างยาวนานเหมือนท่านเตร์เชน ชกจูร์ ลิงปะ ผู้เผยธรรมสมบัติ หรืออยู่ที่นั่นได้ในชั่วพริบตา ในความเป็นจริงนั้น ผู้เผยธรรมสมบัติอาจรู้สึกเหมือนเป็นการเดินทางที่ยาวนาน แต่ทัศนะที่บริสุทธิ์สามารถเกิดขึ้นได้ภายในพริบตาเช่นเดียวกับความฝัน ร่างกายของเราอาจขึ้นอยู่กับกาลเวลา แต่จิตใจนั้นไม่ใช่ ดังนั้น หากผู้ใดมีการทุ่มเทอุทิศตนอย่างแท้จริง ผู้นั้นก็สามารถอยู่ในพุทธเกษตรภูเขาสีทองแดงได้ในชั่วลัดนิ้วมือ การอุทิศตนเป็นคำสำคัญของที่นี่ หากปราศจากการอุทิศตน คนคนนั้นไม่อาจรับพรหรือรับรู้นิมิตหมายแห่งพรต่างๆ ได้ ความศรัทธาและการอุทิศตนที่ชัดเจนจะขจัดข้อสงสัยใดๆ ที่อาจเกิดขึ้นในระหว่างการฝึกสมาธิภาวนา เนื่องจากคุณสมบัติเหล่านี้ช่วยนำพาจิตใจของเราไปสู่ความเชื่อมั่นและไว้วางใจ
คุรุของข้าพเจ้า ท่านนุชุ เคน รินโปเช และท่านทุลกุ อูเกียน รินโปเช ต่างก็เป็นอาจารย์ผู้มีความรู้และเชี่ยวชาญทางวิชาการอย่างมาก อย่างไรก็ตาม เมื่อพวกท่านสอน สิ่งแรกที่พวกท่านจะพูดก็คือ "ถ้าเธอไม่มีศรัทธา การอุทิศตน หรือความกรุณา ก็จบกัน ไม่มีประโยชน์ที่จะลองทำอย่างอื่น" นี่คือสิ่งแรกที่พวกท่านสอนเสมอ ดังนั้น โปรดคลายจิตใจที่วิพากษ์วิจารณ์ของเธอ และพยายามเพิ่มพูนการทุ่มเทอุทิศตนและและทัศนบริสุทธิ์ในขณะที่อ่านเรื่องราวของการเดินทางอันน่าอัศจรรย์ของท่านเตร์เชน ชกจูร์ ลิงปะ ไปยังพุทธเกษตรภูเขาสีทองแดง ที่คัดลอกมาจากหนังสือ The Great Tertön (ผู้เผยธรรมสมบัติที่ยิ่งใหญ่) – ในบทที่ชื่อว่า "Nectar for the Ears of the Fortunate" (อมฤตเสนาะโสตของผู้มีบุญ) – ซึ่งขณะนี้มีเฉพาะภาษาอังกฤษเท่านั้น แต่หวังว่าจะได้รับการแปลออกมาในอีกหลายภาษา
สัพพะมังคะลัง (ขอมงคลจงบังเกิดมี),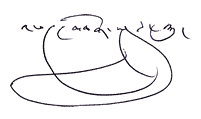 จับกน พักชก รินโปเช
---
UKRAINIAN
Нектар для вух щасливців
Дорогі друзі, всі, хто поруч чи далеко,
Вітаю усіх з Лосаром [Новим роком згідно Тибетського місячного календаря]. Як завжди, сподіваюся, цей лист застане вас щасливими та здоровими. Оскільки цей лист до дня Ґуру Рінпочє — перший у новому місячному році кабана, після тривалих роздумів я вирішив у цьому році зосередитися на Занґдок Палрі — Горі Кольору Міді, де перебуває наш дорогоцінний Мага-Ґуру Падмасамбгава. Це буде цикл листів з особистими розповідями великих практиків про їхні подорожі до Занґдок Палрі у чистих виді́ннях.
Для тих, хто практикує Дгарму, Занґдок Палрі насправді існує, тут і зараз. Ми можемо потрапити туди або як Великий Тертон Чокґ'юр Лінґпа, здійснивши тривалу подорож, або опинитися там миттєво. По суті, тертону це могло здатися довгою подорожжю, але чисті виді́ння можуть насправді відбуватися у мить ока, подібно до снів. Наші тіла підвладні часові, але наші уми — ні. Тож, якщо маємо справжню відданість, можемо опинитися на Горі Кольору Міді в єдину мить. Відданість в даному випадку є ключовим словом. Без відданості не можемо ані отримати благословіння, ані помітити ознаки благословінь. Чиста віра та відданість розвіють будь-які сумніви, що можуть виникати під час практики медитації, оскільки ці якості спрямовують наші уми до довіри та впевненості.
Мої вчителі Ньйошул Кхен Рінпочє та Тулку Урґ'єн Рінпочє обидва були надзвичайно обізнаними, мали академічну освіту. Тим не менш, коли вони давали вчення, перше, про що вони казали: "Якщо не маєш віри, відданості або співчуття, на тобі можна ставити хрест. Безнадійно пробувати будь-що інше". Це перше, чому вони навчали. Тож відпустіть свій критичний ум та спробуйте зародити трохи відданості та чистого сприйняття, коли читатимете розповідь Великого Тертона Чокґ'юра Лінґпи про подорож на Гору Кольору Міді. "Нектар для вух щасливців" — це розділ із книги "Великий Тертон", яка поки що доступна лише англійською, але, маємо надію, буде перекладена кількома іншими мовами.
Сарва манґалам (хай все буде сприятливим),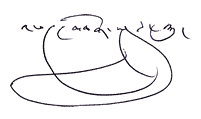 К'ябґон Пакчок Рінпочє
---
VIETNAMESE
Ngày 14 tháng 02 năm 2019 – Cam Lồ Rót Vào Tai Người Đủ Phước Báu
Thân gửi Quý Đạo hữu gần và xa,
Chúc mừng năm mới Cát Tường – Losar Tashi Delek đến tất cả các bạn. Như mọi khi, tôi hy vọng tất cả các bạn đều hạnh phúc và khỏe mạnh khi nhận được lời nhắn này. Lá thư trong ngày Vía Đức Liên Hoa Sinh hôm nay là lá thư đầu tiên của năm Kỷ Hợi theo âm lịch. Sau khi đã cân nhắc khá kỹ lưỡng, tôi quyết định tập trung nội dung lời nhắn trong năm nay vào Zangdok Palri hay còn gọi là Cõi Núi Huy Hoàng Màu Đồng, nơi Đại Đạo Sư Padmasambhava Tôn Quý của chúng ta đang trú ngụ, và sẽ được nhắc đến thông qua một loạt những câu chuyện mô tả cá nhân hoặc tường thuật lại về những chuyến du hành đến Zangdok Palri trong linh kiến của những vị Đại Đạo Sư.
Đối với các hành giả, Zangdok Palri thật sự hiện hữu, ở đây và ngay lúc này. Chúng ta có thể đến đó trên con đường của một chuyến hành trình dài, như Terchen Chokgyur Lingpa, hoặc cũng có thể đến đó ngay lập tức. Trên thực tế, vị Tertön [vị khai Mật Tạng] cảm thấy dường như đó là một hành trình dài, nhưng những linh kiến thanh tịnh thật sự có thể diễn ra chỉ trong chớp mắt, như những giấc mơ. Thân thể của chúng ta có thể bị chi phối bởi thời gian, nhưng Tâm thức thì không. Do đó, nếu một người thật sự có lòng sùng mộ, người này có thể đến ngay Cõi Núi Huy Hoàng Màu Đồng trong khoảnh khắc một cái búng tay. Ở đây, Lòng Sùng Mộ là từ khóa. Nếu không có lòng sùng mộ, một người không thể nhận được ân phước cũng như không nhận thấy được những dấu hiệu của phước lành. Niềm tin sáng rõ và lòng sùng mộ sẽ xua tan mọi nghi ngờ có thể nảy sinh trong khi thực hành thiền định, vì những phẩm chất này thúc đẩy Tâm của chúng ta hướng đến sự thâm tín và xác quyết.
Những vị Thầy của tôi là Nyoshül Khen Rinpoche và Tulku Urgyen Rinpoche đều là các bậc thầy thông tuệ và cũng là những nhà hiền triết. Tuy nhiên, điều đầu tiên các Ngài sẽ nói khi giảng dạy là, "Nếu con không có niềm tin, lòng sùng mộ hay tâm bi mẫn, thì kết thúc tại đây. Không có lợi lạc để thử bất cứ điều gì khác nữa." Đây luôn luôn là điều đầu tiên các Ngài dạy bảo. Vì vậy, hãy vui lòng nới lỏng Tâm phê phán của bạn và cố gắng phát khởi lòng sùng mộ cùng nhận thức thuần tịnh khi bạn đọc đoạn miêu tả sau đây về chuyến du hành trong linh kiến đến Cõi Núi Huy Hoàng Màu Đồng của Đại Khai Mật Tạng-Terchen Chokgyur Lingpa. Nội dung này được trích từ cuốn sách "Vị Khai Mật Tạng Vĩ Đại" [The Great Tertön], chương "Cam Lồ rót vào Tai người đủ phước báu" [The Nectar for the Ears of the Fortunate], mà hiện tại chỉ có nội dung bằng tiếng Anh, nhưng hy vọng sẽ sớm được chuyển dịch sang nhiều ngôn ngữ khác.
Sarva Mangalam,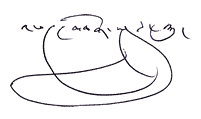 Phakchok Rinpoche