A Word from Phakchok Rinpoche
Samye is the namesake of the Dharma activities of Kyabgön Phakchok Rinpoche.
In eighth century Tibet, the tantric master Guru Padmasambhava, the Dharma-king Trisong Detsen and the abbot Shantarakshita established Samye monastery. Guru Padmasambhava's mastery of Buddhist teachings was perfectly complete and thus he is often referred to as a second Buddha. Samye monastery ushered in an era of unparalleled spiritual mastery. The timeless wisdom that was first promulgated by Padmasambhava passed from master to disciple in an unbroken lineage and this continues to this very day. Along the way untold numbers of students became realized masters of the tradition in their own right and even more found that this ancient wisdom transformed their lives.
Samye became a beacon of wisdom, compassion, and dignity in our world. Thus, for this reason, Samye is the auspicious name of our sangha's Dharma activities. Inspired by the kindness of past masters, we have the idea to share these aspirations in a modern and accessible way through this online platform.

Samye Institute includes both online and live teachings, instruction, retreats, and events derived from authentic Buddhist wisdom traditions. On the online platform individuals seeking answers as to how to live a meaningful life can explore how to work with their minds.

Our aspiration is to offer tools and training to enable practitioners of all levels to practice authentically and confidently. Buddhist practitioners, both newer and long-term students, will find resources here to support their study, reflection, and meditation. Here you may find teachings on working with the emotions and the mind, introduction to meditation, training in compassion, Mahāmudrā meditation, and special practices unique to our tradition.

Samye is a platform for sangha and community building. Here, students from around the globe can gather in forums to discuss their practices. This builds a strong sense of community and teaches us to care for others. In caring for others, we also care for ourselves. Together we build a community.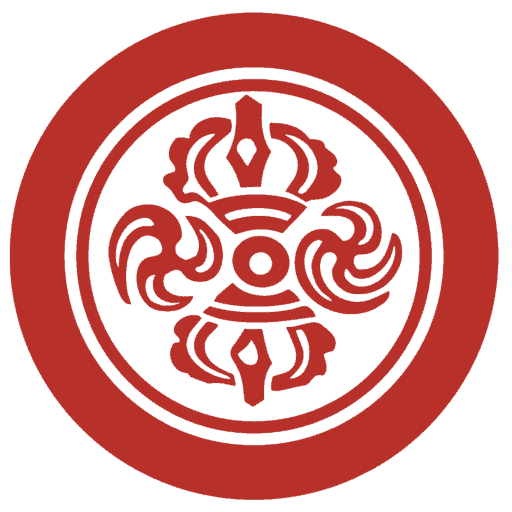 The seal used by Samye was revealed as a treasure by Orgyen Chokgyur Lingpa in Tibet in the 19th century. It is now used as the emblem for the Chokling New Treasures lineage (Chokling Tersar) as well as all of the Dharma activities of Kyabgön Phakchok Rinpoche and his sangha.
This seal is not a man-made logo — it is Guru Padmasambhava's own personal seal that he concealed as a treasure to be revealed in the future for the benefit of fortunate dharma practitioners.
Watch Phakchok Rinpoche explain the meaning of the Samye Seal