Guru Rinpoche Pilgrimage
November 9, 2017
–
December 1, 2017
UTC+0
Seeing me, all the Buddhas are seen, Accomplishing my practice, the practice of all the Buddhas is accomplished, For I am the embodiment of all the sugatas. – Padmasambhava
Dear Dharma friends near and far, It is with great joy, after three years of hard work, that we are announcing the completion of the Nepal volume in our forthcoming series of pilgrimage guides dedicated to Guru Rinpoche's life and deeds. To inaugurate this special event, we wish to invite you to join us this autumn as we follow in the footsteps of our precious Lotus-Born Guru, Padmasambhava, travelling to the holy sites of Nepal, where he taught, practiced and accomplished the Dharma. This, our first official Guru Rinpoche pilgrimage, will be taking place in the auspicious Tibetan Year of the Bird – the same year in which, generations ago, the precious Jarung Kashor, otherwise known as the Boudhanath Stupa, was completed and consecrated. The mountains and valleys of Nepal played a unique role in the life of Guru Rinpoche, the precious master of Uddiyana. In his previous life, as the son of a poultry-woman, he had made the following aspiration in front of this same stupa:
By virtue of completing our mother's stupa, out of you, my two elder brothers, one will establish the Buddha's teachings and the other will uphold them in the borderland of ice and snow. When that happens, may I not be born from a womb but be miraculously born upon the anthers of a lotus flower. I will cut the cycle of birth and death and my lifespan will equal that of the sun and moon. Having been born as one who can mightily tame gods, demons, and humans, may I subdue all the malevolent spirits and demons in that very borderland and help fulfill both of your wishes! May I be born as a powerful mantra master to protect the entirety of the Buddha's teachings!
With this powerful aspiration made in front of a stupa that fulfills all wishes, the poultry-keeper's boy became destined to take rebirth as Guru Padmasambhava. Thus, in accordance with his aspiration, Guru Rinpoche took birth within a blossoming lotus, and began his enlightened activity in our world. He first came to Nepal in order to practice at
Lhundrup Tsek
, the 'Spontaneous Mound' charnel ground, an area that includes the modern-day pilgrimage sites of
Boudhanath
and Pashupatinath. Hundreds of years later he returned, this time with Mandarava, the princess of Zahor, and together they travelled to the caves at
Maratika
, where both attained immortality upon seeing the face of Amitayus. Again, many years later, Guru Rinpoche came to the self-arisen stupa of
Svayambhunath
, where he took the Newar princess Shakyadevi as his consort. He took her with him to the caves of
Yangleshö
in Pharping where, overcoming immense obstacles, they reached attainment through the practice of Vajrakilaya combined with Yangdak Heruka, concealing countless terma treasures and taming a host of haughty spirits in the process. Guru Rinpoche then continued his journey to
Chumig Changchub
, the 'Spring of Enlightenment', where he overpowered the local spirits and bound them under oath as protectors of the Dharma. Later, on his way to Tibet at the invitation of King Trisong Deutsen, Guru Rinpoche travelled through Nepal, teaching in person at
E vihara
in Patan and concealing countless further teachings as terma treasures wherever he went. In this land of Nepal, Guru Rinpoche went on extensive retreat, gave countless teachings to disciples, hid terma treasures and blessed the hills and valleys. If we look at the unfolding of Guru Rinpoche's life over time, then we could say that India was his place of training, Nepal his place of retreat, and Tibet his place of activity. Beginning with the sites in the Kathmandu Valley, we will travel to these places, mentioned above, made sacred by the Guru's blessings. We will learn their unique histories, connect with them through seeing, touching, and mingling our aspirations with those made by the Guru himself. As well as the sites connected with Guru Rinpoche's life story, we will also engage with the sacred places of his consorts – the wisdom dakinis. Their activities alongside Guru Rinpoche led to a dynamic interplay of skilful means and wisdom so potent that, thanks to their coming together, the blessings of their combined realization have remained constant and vibrant, such that we can still sense and receive them today. Following in the footsteps of our precious Guru of Uddiyana, then, we want to invite you to join this pilgrimage through Nepal. As we trace our own spiritual journey back to these pivotal moments, let us visit his sites of special blessing, and connect with their power. Together we will journey, we will offer, we will make aspirations, and we will deepen our practice through this pilgrimage experience, and we will dedicate the merit for the benefit of all.
Save the Dates:
Our pilgrimage will be divided into two parts. You may participate in either or in both. The
first part
of our pilgrimage will begin on
November 9th.
The
second part
of our pilgrimage will be a small retreat at the Maratika Caves, led by a senior monk. It will begin on
November 27th.
We are delighted to share with you that Kyabgön Phakchok Rinpoche will attend the first three days of our pilgrimage, from the 10th to the 12th November.
First part:
Nov 9 Dinner in the evening with explanations about the sacred sites to be visited 10 Celebrating Lhabab Düchen: visiting Jarung Kahsor (Boudhanath), the Lhundrup Tsek Charnel Ground & the Swayambhunath Stupa 11 Visiting the Sacred Sites of Patan 12 Visiting Yangleshö & Asura Cave 13 Celebrating Dakini Day at Asura Cave 14 Break 15 Visiting Chumig Changchub 16 Break 17 Beginning of the Fall Seminar
Second Part:
26 End of the Pharping Retreat with Chökyi Nyima Rinpoche 27 Travel to Maratika 28 Celebrating Guru Rinpoche Day 29–31 Retreat guided by a senior monk Dec 1 Return to Kathmandu
Signing Up:
If you are interested in learning more about this very special opportunity, please contact us at:
pilgrimage@nekhor.org
Wishing you well on your journey, Your Pema Jungné team
Details
Start:

November 9, 2017

End:

December 1, 2017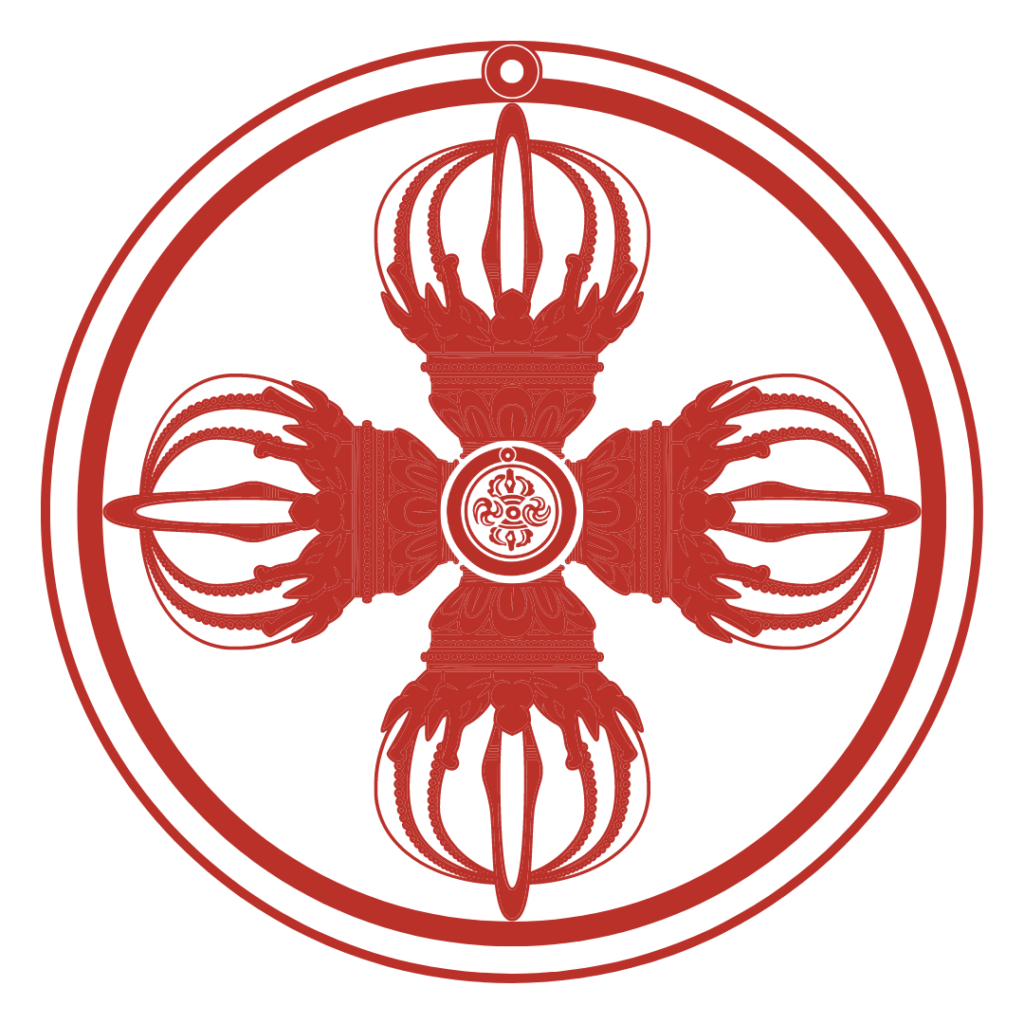 Join now and receive:
Monthly teachings from Phakchok Rinpoche and monastic instructors
Detailed instruction in Vajrayana practices
Practice companions for core Chokling Tersar practices
New content added monthly
Scholarships available
Samye is a place where students from all corners of the globe explore how to work with their minds in order to lead meaningful lives. Drawing from authentic Buddhist wisdom traditions, our online platform offers live teachings, structured courses, interactive forums, and community for the digital Dharma sangha. Samye Institute aims to be to the digital world what Nalanda was to India and what Samye was to Tibet.