Riwo Sangchö – The Mountain Smoke Offering Accumulation (烟供前言+仁波切开示 中文)
February 27, 2021
@
8:00 am
–
11:00 am
UTC+0
We are joyfully announcing the global online accumulation Riwo Sangchö practice. The merit of this practice will be multiplied as it will happen on the day of Chötrul Düchen, meaning "Great Day of Miraculous Manifestations." It is one of the four Buddhist festivals commemorating four events in the life of the Buddha. Chötrul Düchen takes place on the fifteenth day of the first month in the Tibetan calendar during the full moon, which is called Bumgyur Dawa. The first fifteen days of the Tibetan lunar calendar year celebrate the fifteen days during which the Buddha displayed miracles for his disciples so as to increase their devotion. During this time, it is believed that the effects of both positive and negative actions are multiplied ten million times.
Riwo Sangchö is a very beneficial and well-known puja for clearing our karmic debts and for cleansing obstacles in the outer world as well as our own obstacles of the mind. This profound cleansing offering practice will be led from the main shrine room at Asura Cave by Phakchok Rinpoche along with the three-year retreatants, who are practicing there.
So that everyone who wishes can practice together in this great vajra net of accumulating merit, the smoke offerings will be live-streamed via YouTube.
We invite everyone to participate in this chain of mantra resounding throughout the globe.
An Introduction to the
Riwo Sangchö
Practice
Riwo Sangchö is a terma that was hidden by Guru Rinpoche and revealed in the seventeenth century by the great yogin and tertön Lhatsün Namkha Jikmé. Lhatsün Namkha Jikmé was an incarnation of both the great pandit and Dzogchen master Vimalamitra, who attained the rainbow body and of the omniscient Longchenpa.
In accordance with an earlier prophetic declaration of the dakinis, the famous cycle of terma teachings called Rigdzin Sokdrup, 'Accomplishing the Life-Force of the Vidyadharas', emerged in a pure vision while he was in retreat in the cave of Lhari Rinchen Nyingpuk at Drakkar Tashiding. These teachings, of which Riwo Sangchö forms the mengak, or innermost instruction, are unsurpassed instructions on Dzogchen Atiyoga.
Through his intensive practice of Riwo Sangchö, Lhatsün was able to remove all human and non-human obstacles to the Dharma in the sacred hidden valley of Beyul Demojong (present-day Sikkim), opening it as a 'secret land' of the teachings. Because of this, he was able to teach and propagate the Dharma in Sikkim.
The purpose of Riwo Sangchö is to realize the perfection of wisdom, by accumulating merits through two main aspects of practice: offerings, and purification — especially of impurity and of obstructions.
According to Dodrupchen Jikmé Tenpé Nyima:
It is by making illusory offerings through illusory practice that we can complete the gathering of illusory accumulations. Through this cause—namely the accumulation of merit—we can gain the result, which is the perfection of wisdom. Four such methods that involve very little difficulty and yet are exceptionally meaningful and beneficial are the offerings of sang, water tormas, sur[ and one's own body. The individual who practices these regularly and diligently will gather the accumulations, purify the obscurations, and, in particular, will pacify any obstacles and factors that prevent the accomplishment of the Dharma and awakening in the present lifetime, becoming free of them like the sun emerging from the clouds. Since they also support our progress along the path leading to the supreme attainment of Dzogpachenpo, it makes sense for us to put our energy into practicing them.1
For more general information on sang offering, read our article on Samye. And click here for further information on Riwo Sangchö.
Note on timing and Sang: Please be aware that Phakchok Rinpoche and Tulku Migmar have confirmed that all participants can feel free to offer sang during this practice regardless of the time of day in your time zone. Customarily we offer sang before the late afternoon but we should all be confident to offer along with the group at Asura.
Register and pledge the malas you will accumulate on Zoom
Zoom registration is required for everyone, regardless of whether or not you will join the Zoom meeting.
Note: Phakchok Rinpoche has confirmed that for this accumulation we will count only the "oṃ āḥ hūṃ" so we all have an opportunity to do many accumulations!
Please follow these steps for registering, pledging the number of malas of recitations, and attending Zoom:
Please click here to register and pledge the malas that you will accumulate
Joining via YouTube
At the same time that we are practicing via Zoom, we will be live-streaming aspects of the Samye Zoom meeting via YouTube.
Practice Text
Required text is available here.
Make an Offering
This event is the final puja of the 2020/21 Tsok Bum Series. You can make an offering here.
Image courtesy of Tertön Sogyal Trust
Translations
简体中文
Bahasa Indonesia
Español
Português
ภาษาไทย
Українська
Việt Ngữ
Details
Date:

February 27, 2021

Time:

8:00 am – 11:00 am

UTC+0

Event Categories:

Event Tags:
Organizer
Pharping Rd.
Dakshinkali
,
44600
Nepal
Related Events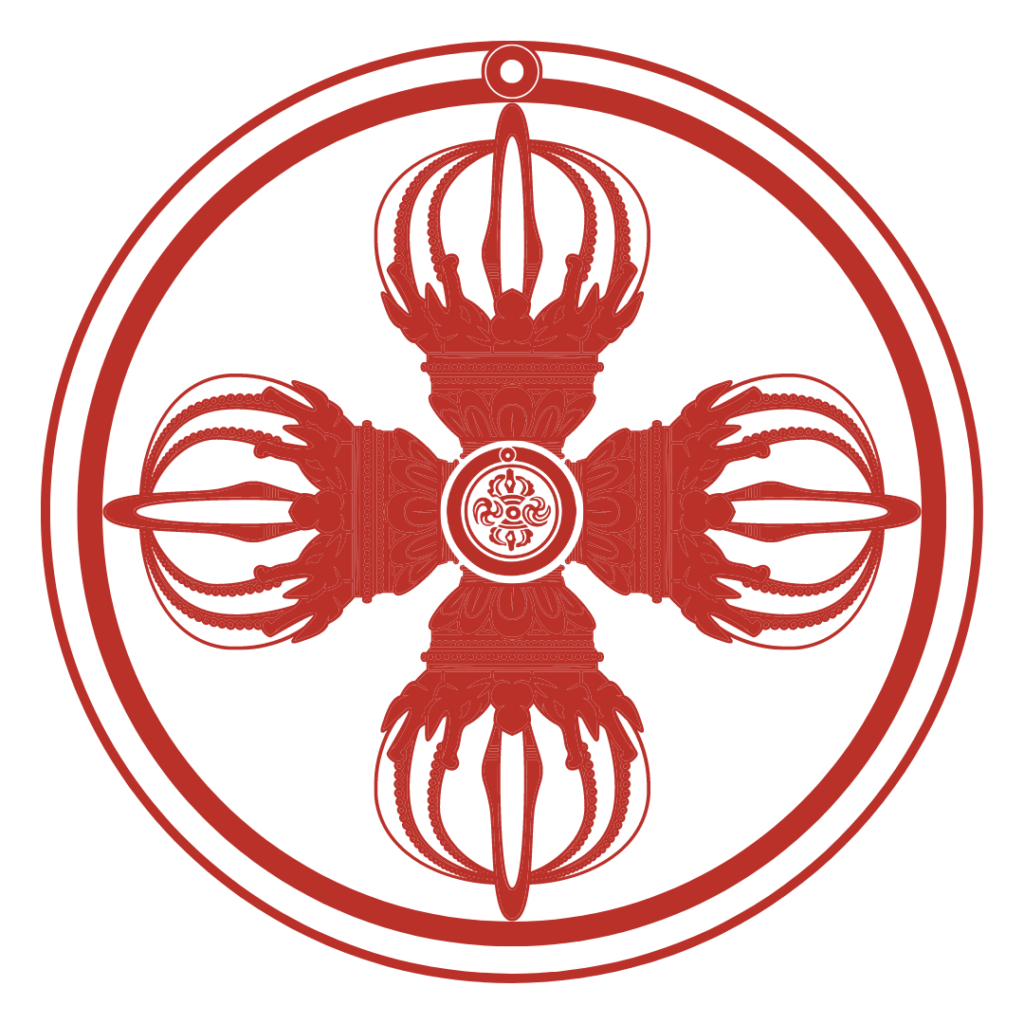 Join now and receive:
Monthly teachings from Phakchok Rinpoche and monastic instructors
Detailed instruction in Vajrayana practices
Practice companions for core Chokling Tersar practices
New content added monthly
Scholarships available
Samye is a place where students from all corners of the globe explore how to work with their minds in order to lead meaningful lives. Drawing from authentic Buddhist wisdom traditions, our online platform offers live teachings, structured courses, interactive forums, and community for the digital Dharma sangha. Samye Institute aims to be to the digital world what Nalanda was to India and what Samye was to Tibet.