Dear friends near and far
I hope this message finds you well, healthy and happy, on this first Guru Rinpoche day of the new year of the Rat. My aspiration for you in this start of a new year is that you grasp the key points of practice—in particular, keeping a big heart and a strong mind which in Tibetan is called "khokpa chenpo".
First of all, to be honest, even though we do need to study in order to gain deeper knowledge of the Dharma, when it comes to practice, a key ingredient is to keep it simple. Of course, it seems like there are so many different practices we need to do, and so much we need to learn—but actually, you should learn how to combine everything in a simple way. Being simple helps to keep our practice more pure, more sincere. Don't practice like an intellectual who always has a lot of questions and doubts: practice is like life, it is best kept simple. Simplicity in your practice will help you strike the key points more directly. Thus, whatever you are practicing, just focus on such key qualities as trust, caring, compassion, certainty, and devotion… and don't worry too much about the details!
Of course study and reflection are important, but sometimes they can lead you astray. Learned people who have read many books end up discussing the different Dzokchen styles of different lamas… there is no Dzokchen style! The mind has no style! Likewise, when it comes to practice, it is not a matter of style, or even of 'high' or 'low' practices, but, as Chokgyur Lingpa said about all teachings and lineages of Buddhism, "the ultimate goal and destination remain the same—the single final intent of the Victorious Ones, of all the sutras and tantras, scriptures and commentaries." As the great tertön himself said, spending time focusing on the slight differences between teachings and teachers—the different ways they place their vajra and bell, and so on—is meaningless, deluded, and even harmful to yourself and others. It is most important to understand that the value of all the teachings of the Buddha is the same, and the goal is the same.
So, rather than focusing on superficial differences, try to remember the key points of practice, and the basics of having big heart and a strong mind. Such a big heart is the foundation of all human and spiritual values. It will support your Dharma practice as well as bring you mundane happiness. What do I mean by a big heart and a strong mind? I mean being stable, steadfast, and patient—neither moody nor easily affected, neither easily excitable nor easily disheartened; and being open-minded, kind, and understanding—neither easily influenced by others nor quick to judge. When we have these qualities, we make fewer mistakes, cause less harm, create fewer misunderstandings, and stay happier.
That's why, on this first Guru Rinpoche day of the year, I would like to remind you all to cultivate a big heart and a strong mind. Try to check yourself and notice how broad and open your mindset is, how kind and patient your attitude, and how strong and steadfast your heart. In order to improve in your practice, the key is to always remind yourself of these qualities, and counsel yourself in cultivating them. If you truly keep this in mind, you cannot go wrong and that is called "khokpa chenpo".
Sarva Mangalam,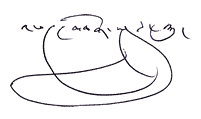 Phakchok Rinpoche
Translations
简体中文
繁體中文
Français
Deutsch
Bahasa Indonesia
日本語
नेपाली
Português
Русский
Español
ภาษาไทย
Українська
Việt Ngữ