Dear friends near and far
This Sunday, I am staying in Cameron, Malaysia and teaching a Mahamudra meditation retreat. I am keeping you all in my heart and holding sincere aspirations for you to practice correctly with pure motivation.
We all know a bit about dharma. However, most of the time we do not have the teachings and the pith instructions in mind. So, most importantly, keep constantly reminding yourself about the dharma. This is a very important key!
Also, please check your behavior. Does it align with the dharma? Is it motivated by the dharma? Make dharma practice sensible and understandable by bringing it to life through your lived experiences/behaviors.
It is also crucial that you have trust in the Three Jewels (the Buddha, the Dharma and the Sangha) and especially Guru Padmasambhava. Trust is very important.
Our life is all the time busy. We face internal challenges and external ones from our family, work and so forth. So, because of this, it is very important to take the opportunity to practice whenever you have time. Anywhere, such as in the car, or wherever, it is very important to take time to practice. Take the opportunity!
Please be kind and especially practice your motivation and bodhicitta. Maintain good behavior for the benefit of yourself, your family, your friends and others. Get in the habit of doing more meditation practice, and make sure you have trust in the Three Jewels! Meditation will bring you freedom of mind, and trust will bring you fearlessness.
Some of students have worked together to share this video with you. It was filmed last week in Taiwan at the Chuan Der center on October 27th. Here the teaching was based on the King of Samādhi Sūtra. This video covers some of the key points that I've mentioned above, and it also includes some more ideas that I hope will be helpful for your meditation practice.
Please practice correctly and transform your mind. When you transform your mind, you transform your life.
With constant prayers.
Sarva Mangalam,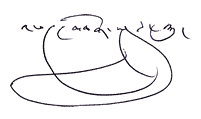 Phakchok Rinpoche