Dear friends near and far
With warm greetings to you all this wonderful Guru Rinpoche Day of the ninth Tibetan month, today I would like to share four simple and practical points:
1. We all want happiness, and we all want to be free from suffering. This is our most basic wish. And to accomplish this, some of us are studying and practising the dharma, Buddha's teaching. There are many others who are not interested in the dharma, but either way, we are all seeking the same thing. Regardless of whom we are, one of the most important factors in helping realize this basic wish is cultivating a calm, peaceful mind. This isn't something that comes straight away though; we need to develop it bit by bit. For this reason, the practice of shamata (calm-abiding) meditation is so very important: practicing shamata meditation focusing on the cycle of the breath every morning for fifteen minutes or so. Through training in this, our mind will gradually calm down and we'll gain some control over our state of mind. This control will prove to be extremely helpful in quelling our uneasiness when we encounter difficult circumstances and emotions, like stress and frustration.
2. Secondly, in our quest for happiness we need love and compassion. These are indispensable qualities. We really cannot do without them. If we lack compassion and concern for people and are always getting angry with them, we won't have a very pleasant time ourselves, and it goes without saying that this will make life difficult for those around us. So we need care and love for our family and friends and a basic empathy and concern for everyone around us, an empathy that allows us to feel connected to all other humans, a very open and caring state of mind. Otherwise, without these qualities it will be very difficult for us to live a truly unhappy and enjoyable life; we will in fact just be creating needless suffering for ourselves.
3. Thirdly, we need a good balance. If you are a spiritual person then practice the dharma (or any other religion or spiritual path you follow) well and genuinely, and at the same time look after your family and friends. Take good care of your kind parents, grandparents, your siblings, your entire family and all your friends and acquaintances. Also do whatever you can to help those in need through charity and in different ways. This balance I feel is very important. To accomplish this balance, learning and practising the dharma can really help. Even if you are not inclined to follow a spiritual path, it can be very helpful to learn some simple meditation, and of course, whoever we are, to practice charity and care for our families.
4. Fourthly, and lastly, we need to be sincere and honest with ourselves. At the same time, we also need self-confidence. By 'sincere and honest' I mean that we need to be able to see and acknowledge our own faults and flaws. But when we see them, we should not fall into self-judgement; rather we should move towards positive change. Just acknowledge your shortcomings, and then do whatever you can to improve. If we slip into self-judgement we can end up making ourselves really miserable and lonely with low self-esteem and many different kinds of problems. So we need to be wary of that and work on reducing our self-judgement, as well as our judgement of others.
These four points I feel are very important factors, whether we be Buddhists or not, in cultivating true happiness and well-being so we can live our various lives with joy, ease, and dignity.
Wishing you every happiness and joy, and with constant aspirations for you all!
Sarva Mangalam,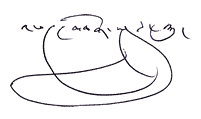 Phakchok Rinpoche