Dear friends near and far
Happy Guru Rinpoche Day to all of you! Right now I am in Bhumthang, Bhutan at the great Gyalwa Longchenpa's seat in Tharpaling. Today, we are just finishing our nine-day Drubchen of the practice of both Tukdrub Barché Künsel (the removal of all obstacles practice of Guru Rinpoche) and Tukdrub Sampa Lhündrup (the wish-fulfilling practice of Guru Rinpoche). I am sending you all many aspirations, love, and good wishes.
Today's opportunity comes very rarely. Once every twelve years we can observe this special anniversary of Guru Rinpoche's birth: the 10th day of the monkey month (the 6th lunar month) of the monkey year, Guru Rinpoche's birth year. Today is even more rare as it is "pen chu", a Tibetan way of referring to Guru Rinpoche days that fall on Saturdays.
I want you guys to reflect on yourself, your practice, and your life. Especially your practice. It is most important to have genuine faith and genuine devotion, which means having meaningful devotion to Guru Padmasambhava and chanting the Six Vajra Line Supplication. This is very important to do.
Compassion to the other beings is especially important. Compassion to yourself, to your family, and to other beings equally is very important. Honestly the bottom line in whatever practices or meditations we do is that our mind needs to transform, our behavior needs to change, our negative emotions need to reduce, and our understanding of dharma needs to grow. That is the bottom line.
Whatever practice we do—no matter how long, short, serious, high, or low—the point is answering the question, "Did my mind really transform?" That's why we need to reflect from time to time, okay?
On this great day of Guru Rinpoche, I am sending you much love and this simple reminder to all of you: devotion, compassion, reflection, and transformation. These four are very important.
I am happy to announce again that this month's video message has subtitles in English, Chinese (simplified and traditional), Indonesian, Thai, Vietnamese, Spanish, German, Portuguese, and now Russian. Please click the settings wheel in the bottom right corner of the video to access these options.
Thank you very much. We are all enjoying very much here. And, I am sending you all much love, take care.
Sarva Mangalam,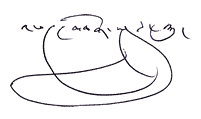 Phakchok Rinpoche