Dear friends near and far
Happy Guru Rinpoche Day to you all and I hope this message finds you all happy and healthy. This particular Guru Rinpoche Day is a special one​ as​ it falls on the 2nd Ngakso Drupchen held annually. The ​first ​​​is ​held in our nunnery Nagi Gonpa and the ​second at our main mother monastery Ka-Nying Shedrub Ling.
Since the 1st GRD message for this year was sent out during this particular drupchen two months ago, I see it important to repeat the message again. Since many of us receiving these messages are somewhat practitioners on the path, it is crucial that one understands the importance of Vajrayana 'mending and purifying' and the underlying ground of keeping pure perception.
And here again I share with you all the teaching given by my grandfather Tulku Urgyen Rinpoche 34 years ago about the importance of pure perception which is the very principle of Vajrayana and the practice of mending and purifying. A core​ principle​ that is not taken to heart and practiced by many in our times.
And here's the teaching given by my grandfather:
The drubchen we are engaged in now is called Ngakso or Ngak kyi Sojong, which means Vajrayana Mending and Purification. In the title Ngakyi Sojong, the word so means mending, reviving, restoring or increasing merit. Basically it is a Vajrayana practice of mending and purification, though it also includes mending and purification practices in accordance with all four vehicles – namely, the Hinayana (consisting of the two vehicles of shravaka and pratyekabuddha), the Mahayana, and the Vajrayana systems.

What we are mending are the pratimoksha precepts (the vows of individual liberation), in accordance with the Hinayana system, the bodhisattva trainings, in accordance with the Mahayana system, and the samaya commitments, in accordance with the Vajrayana system. This practice restores these commitments.

The word jong means purification. What we purify are breaches of our Hinayana vows, faults in our Mahayana training, and violations of our Vajrayana samayas. The main focus of the practice is that the world around us, whatever appears and exists, is a celestial palace, while the male and female sentient beings are all dakas and dakinis. All sounds are mantra, and all thoughts and emotions are pure wisdom. This is the key point of this drubchen, the great accomplishment: pure sights, sounds and awareness. This means whatever we see with our eyes is the pure form of the deity. Whatever we hear with our ears is the sound of mantra. And whatever we think—all our thoughts and mental activity—is actually the enlightened Vajra Mind, the self-existing wisdom. This is what to keep in mind.
I hereby end this note with the aspiration that as you bring your mind home, you can reflect on this pith instruction and bring upon a positive change with your outlook.
Sending you all much love from Boudhanath.
Sarva Mangalam,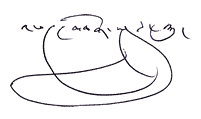 Phakchok Rinpoche
---
TRANSLATIONS
Italian
French
Indonesian
Portuguese
Spanish
Simplified Chinese
Traditional Chinese
Vietnamese
Russian
Ukrainian
Romanian
---
ITALIAN
L'importanza della Percezione Pura
Cari Amici Vicini e Lontani,
Felice Giorno di Guru Rinpoche a tutti voi, spero che questo messaggio vi trovi tutti felici ed in salute.
Questo particolare Giorno di Guru Rinpoche è speciale siccome cade nel 2° Ngakso Drubchen che si tiene ogni anno. Il primo è tenuto nel nostro monastero femminile di Nagi Gonpa e il secondo nel nostro monastero principale, il Ka-Nying Shedrub Ling.
Fin da quando è stato spedito il primo Messaggio del Giorno di Guru Rinpoche di quest'anno durante questo particolare Drubchen due mesi fa ho visto che è importante ripetere ancora il messaggio. Siccome molti di coloro che ricevono questi messaggi sono in qualche modo praticanti è cruciale capire l'importanza del 'riparare e purificare' del Vajrayana e del terreno ad esso sottostante del mantenere una percezione pura.
E qui ancora condivido con tutti voi l'insegnamento dato da mio nonno Tulku Urgyen Rinpoche 34 anni fa circa l'importanza della percezione pura che è il vero principio del Vajrayana e la pratica del riparare e purificare. Un principio fondamentale che non è tenuto a cuore e praticato da molti ai nostri giorni. Qui c'è l'insegnamento dato da mio nonno:
"Il drubchen nel quale siamo impegnati adesso è chiamato Ngak kyi Sojong che significa Riparazione e Purificazione Vajrayana. Nel titolo Ngakyi Sojong la parola 'So' significa riparare, rivivificare, ristorare o incrementare i meriti. Fondamentalmente è una pratica Vajrayana di riparazione e purificazione anche se include pratiche di riparazione e purificazione in accordo a tutti i quattro veicoli, cioè il sistema dell'Hinayana (che consiste dei due veicoli degli shravaka e dei pratyekabuddha), del Mahayana e del Vajrayana. Ciò che stiamo riparando sono i precetti del pratimoksha (i voti di liberazione individuale) in accordo al sistema dell'Hinayana, l'addestramento del bodhisattva che è in accordo al sistema del Mahayana e i Samaya che sono in accordo al sistema del Vajrayana. Questa pratica ristora ristabilisce questi impegni.
La parola 'Jong' significa purificazione. Ciò che essa purifica sono le infrazioni dei nostri voti Hinayana, i difetti nel nostro addestramento Mahayana e le violazioni dei nostri Samaya del Vajrayana. Il punto principale della pratica è che il mondo attorno a noi, tutto ciò che appare ed esiste, è un palazzo celestiale mentre gli esseri senzienti maschi e femmine sono tutti daka e dakini, tutti i suoni sono mantra e tutti i pensieri ed emozioni sono pura saggezza. Questo è il punto chiave di questo drubchen, la grande realizzazione: apparenze, suoni e consapevolezza puri. Questo significa che tutto ciò che vediamo con i nostri occhi è la forma pura della divinità, tutto ciò che udiamo con le nostre orecchie è il suono del mantra e tutto ciò che pensiamo, tutti i nostri pensieri e l'attività mentale è in realtà la Mente Vajra illuminata, la saggezza auto-esistente. Questo è ciò che dobbiamo tenere in mente.
Con ciò finisco questa nota con l'aspirazione che come portate la vostra mente a casa possiate riflettere su questa istruzione essenziale e apportare un cambiamento positivo nella vostra visione. Mandando a tutti voi molto amore da Boudhanath,
Sarva mangalam,
---
FRENCH
Importance de la Vision Pure
Chers Amis de loin et de près,
Joyeux jour de Guru Rinpoche à tous et j'espère que ce message vous trouve heureux et en pleine forme .
Particulièrement ce jour de Gourou Rimpoche est spécial car il tombe au moment du 2 ème Droupchen Ngasko . Le premier est tenu annuellement dans notre nonnerie Nagi Gonpa , et le deuxième à notre monastère principal Ka-Nying Shedrup Ling .
Depuis que le 1er message du GRD pour cette année a été diffusé pendant ce Drupchen particulier , il y a deux mois , je vois qu' il est important de répéter ce message à nouveau . A partir du moment où beaucoup d'entre nous qui ont reçu ces messages sont des pratiquants sur la voie , c'est crucial que nous comprenions l'importance dans le Vajrayana de la "réparation et de la purification ", et de la base sous jacente de garder la vision pure .
Et ici à nouveau je partage avec vous l'enseignement donné par mon grand-père Tulku Urgyen Rimpoche , il y a 34 ans , sur l'importance de la vision pure qui est le principe élémentaire du Vajrayana et de la pratique de la réparation et purification. C'est un principe central qui n'est pas pris à coeur et pratiqué par beaucoup de nos jours ….
Et voici l'enseignement donné par mon grand-père :
Le Drubchen dans lequel nous sommes engagés maintenant s 'appelle Ngasko ou Ngak kyi Sojong , qui veut dire réparation et purification Vajrayana .Dans le titre ,Ngaki Sojong veut dire réparation , restaurer ou augmenter les mérites . En résumé il s'agit d'une pratique Vajrayana de reparation et de purification , bien que cela inclut aussi des pratiques de réparation et de purification en accord avec tous les quatre véhicules , en les nommant le Hinayana ( qui comporte les deux véhicules shravaka et pratyekabuddha ), le Mahayana et le Vajrayana .
Ce que nous réparons sont les préceptes pratimoksha (les voeux de libération individuelle ) en accord avec le système Hinayana , l'entrainement des Boddhisattvas , en accord avec le système du Mahayana , et les engagements de type samaya en accord avec le système du Vajrayana . Ces pratiques restaurent ces engagements .
Le mot jong signifie purification . Ce que nous purifions sont les ruptures de nos voeux du Hinayana , les fautes dans notre entrainement du Mahayana , et les violations de nos samayas du Vajrayana .Le point principal de la pratique est que le monde qui nous entoure , tout ce qui apparait et existe , est un palais céleste , tandis que tous les hommes et les femmes sont tous des dakas et des dakinis .Tous les sons sont des Mantras , et toutes les pensées et les émotions sont pure sagesse .C'est le point essentiel de ce Drupchen , le grand accomplissement : vue pure , sons purs et pleine conscience . Cela veut dire que tout ce que nous voyons de nos propres yeux est la forme pure de la deité . Tout ce que nous entendons avec nos oreilles est le son du mantra . Et tout ce que nous pensons , toutes nos pensées et notre activité mentale , est réellement l'Esprit éveillé Vajra , la sagesse auto existante . C'est cela qu'il faut garder à l'esprit .
Je termine là cette note avec l'aspiration que , comme vous ramener votre esprit à son domicile , vous pouvez réfléchir à cette instruction clé , et que cela vous apportera un changement positif dans votre attitude .
Vous envoyant à tous beaucoup d'amour depuis Boudhanath.
Sarva Mangalam,
---
INDONESIAN
Pentingnya Persepsi/Pemahaman yang Murni
Teman-teman sekalian baik yang Dekat maupun yang Jauh,
Selamat merayakan hari Guru Rinpoche pada kalian semua dan saya berharap prsan ini sampai pada kalian yang berada dalam kondisi yang berbahagia dan sehat.
Hari Guru Rinpoche kali ini adalah hari yang khusus karena bertepatan dengan acara Ngakso Drupchen kedua yang diselenggarakan secara tahunan. Yang pertama diadakan di biara untuk biarawati di Nagi Gonpa dan yang kedua di biara induk utama kami di Ka-Nying Shedrub Ling.
Sejak pesan pertama hari Guru Rinpoche (GRD) untuk tahun ini, yang dikirimkan selama drupchen ini sekitar dua bulan yang lalu, saya merasa penting adanya untuk mengulangi pesan itu lagi. Dikarenakan kebanyakan dari kita yang menerima pesan-pesan ini adalah para praktisi didalam jalur, sangatlah mendasar untuk kita memahami pentingnya di dalam Vajrayana 'memperbaiki dan memurnikan' dan hal yang mendasari pentingnya menjaga persepsi/pemahaman yang murni.
Dan disini sekali lagi saya ingin berbagi dengan kalian ajaran yang diberikan oleh kakek saya Tulku Urgyen Rinpoche 34 tahun yang lalu tentang pentingnya persepsi/pemahaman yang murni yang merupakan prinsip sangat mendasar dalam Vajrayana dan latihan untuk memperbaiki dan memurnikan. Prinsip dasar inti yang tidak diresapi dan dipraktekkan oleh kebanyakan dari kita di masa kini.
Dan ini adalah ajaran yang diberikan oleh kakek saya tersebut:
Drubchen yang sedang kita jalani sekarang disebut sebagai Ngakso atau Ngak kyi Sojong, yang berarti Perbaikan dan Pemurnian Vajrayana. Didalam judul Ngakyi Sojong, kata ini berarti memperbaiki, menghidupkan kembali, mengembalikan atau meningkatkan jasa kebajikan. Pada dasarnya ini adalah praktek latihan Vajrayana untuk memperbaiki dan memurnikan, meskipin ini juga termasuk latihan-latihan perbaikan dan pemurnian yang sesuai dengan semua empat kendaraan – yaitu Hinayana (terdiri dari dua kendaraan shravaka dan pratyekabuddha), Mahayana, dan Vajrayana.

Yang kita perbaiki adalah sila pratimoksha (sila-sila untuk pembebasan individu), sesuai dengan sistem Hinayana, pelatihan bodhisattva, sesuai dengan sistem Mahayana, dan komitmen samaya, sesuai dengan sistem Vajrayana. Latihan ini memperbaiki komitmen-komitmen ini.

Kata jong berarti pemurnian. Yang kita murnikan adalah pelanggaran dari sila-sila Hinayana kita, kesalahan-kesalahan dalam pelatihan Mahayana kita, dan pelanggaran-pelanggaran samaya Vajrayana kita. Fokus utama dari latihan ini adalah dunia yang ada di sekitar kita, apapun yang muncul dan eksis, adalah istana dewata, dimana semua makhluk laki-laki dan perempuan adalah para daka dan dakini. Semua suara adalah mantra, dan semua pikiran dan emosi adalah kebijaksanaan yang murni. Ini adalah hal kunci untuk drubchen ini, pencapaian agung : penglihatan, suara dan kesadaran yang murni. Hal ini berarti apapun yang kita lihat dengan mata saya adalah bentuk yang murni dari deity. Apapun yang kita dengar dengan telinga kita adalah suara dari mantra. Dan apapun yang kita pikirkan – semua pikiran dan aktivitas mental kita — sebenarnya adalah Batin Vajra yang Tererahkan, kebijaksanaan yang eksis dengan sendirinya. Ini yang harus tetap kita camkan di dalam benak kita.
Saya mengakhiri catatan ini disini dengan aspirasi bahwa kalian membawa batin anda kembali ke rumahnya, kalian bisa merenungkan instruksi pith (kunci) ini dan membangkitkan perubahan yang positif pada pandangan kalian.
Saya kirimkan kalian banyak cinta dari Boudhanath.
---
PORTUGUESE
A Importância da Percepção Pura
Caros amigos próximos e distantes,
Feliz dia de Guru Rinpoche para todos, espero que esta mensagem os encontre felizes e saudáveis.
Este dia de Guru Rinpoche em particular é especial porque cai durante o 2o Drubchen de Ngakso que celebramos anualmente. O primeiro ocorre em nosso convento, Nagi Gompa, e o segundo em nosso monastério principal, Ka-Nying Shedrub Ling.
Já que a 1a mensagem do Dia de Guru Rinpoche deste ano foi enviada durante este mesmo Drubchen há dois meses, considero importante repeti-la. Uma vez que muitos de nós que recebemos estas mensagens somos de uma forma ou de outra praticantes trilhando o caminho, é crucial que compreendamos a importância da "reparação e purificação" do Vajrayana e da base que as subjaz que é a manutenção da percepção pura.
Então cá estou novamente compartilhando com todos vocês este ensinamento concedido por meu avô Tulku Urgyen Rinpoche há 34 anos sobre a importância da percepção pura, que é o axioma por excelência do Vajrayana e da prática de reparação e purificação.
O Drubchen que estamos celebrando é chamado Ngakso ou Ngak kyi Sojong, que significa reparação e purificação Vajrayana. Na expressão Ngak Kyi Sojong a palavra "So" significa reparar, reviver, restaurar ou incrementar o mérito. Basicamente se trata de uma prática Vajrayana de reparação e purificação, embora tambem inclua práticas de reparação e purificação consoantes com todos os quatro veículos – os sistemas do Hinayana (que consiste de dois veículos, shravaka e pratyekabuddha), o Mahayana e o Vajrayana.
O que estamos reparando são os preceitos do pratimoksha (votos de libertação individual), pertencentes ao sistema Hinayana, os treinamentos do bodhisattva, pertencentes ao sistema Mahayana, e os compromissos samaya, pertencentes ao sistema Vajrayana. Esta prática restaura estes compromissos.
A palavra "Jong" significa purificação. O que purificamos são as violações dos nossos votos Hinayana, as falhas no treinamento Mahayana e as transgressões de nossos samaias Vajrayana. O foco principal da prática é que o mundo ao nosso redor, seja o que for que surja ou exista, é um palácio celestial, enquanto os seres sencientes masculinos e femininos são todos dakas e dakinis. Todos os sons são mantra e todos os pensamentos e emoções são sabedoria pura. Este é o ponto central deste drubchen, deste grandioso feito: aparências, sons e percepção puras. Isto significa que o que quer que nossos olhos enxerguem é a forma pura da deidade. O que quer que nossos ouvidos ouçam é o som do mantra. Da mesma forma tudo o que pensemos – todos os nossos pensamentos e atividade mental – se trata na verdade da Mente Vajra iluminada, a sabedoria autoexistente. É isto que devemos manter em mente.
Encerro assim esta breve mensagem com a aspiração de que ao retornarem a mente a sua origem vocês possam refletir sobre esta instrução essencial e promover uma mudança positiva na sua perspectiva.
Com muito carinho de Boudhanath,
Sarva Mangalam,
---
SPANISH
La Importancia de la Percepción Pura
26 de Marzo del 2018
Queridos amigos que están cerca y lejos,
Feliz día de Guru Rinpoche. Espero que este mensaje los encuentre a todos felices y sanos. Este día de Guru Rinpoche es especial ya que cae en el Segundo Druchen de Ngakso que se lleva a cabo anualmente. El primero se lleva a cabo en Nagi Gompa, nuestro monasterio de monjas y el Segundo en nuestro principal monasterio Ka-Nying Shedrub Ling.
Ya que el primer mensaje del día de Guru Rinpoche de este año fue enviado durante este drupchen hace dos meses, me parece importante repetir ese mensaje otra vez. Esto es porque muchos de los que reciben estos mensajes son un tanto practicantes en el camino, es crucial que entiendan la importancia de reparar y purificar en el Vajrayana y el fundamento de mantener una percepción pura.
De nuevo aquí les comparto toda la enseñanza que me dio mi abuelo Tulku Urgyen Rinpoche, hace 34 años, sobre la importancia de la percepción pura, el cual es el principio esencial del Vajrayana y la práctica de reparar y purificar. Un principio fundamental no es tomado en serio y practicado por muchos hoy en día.
Aquí está la enseñanza dada por mi abuelo:
El drubchen que estamos haciendo ahora se llama Ngakso o Ngak kyi Sojong, significa reparación purificación Vajrayana. En Ngak Kyi Sojong, la palabra So significa reparando, reviviendo, restaurando o incrementando el mérito. Básicamente es la practica Vajrayana de reparar y purificar, aunque también incluye practicas de reparación y purificación de acuerdo a todos los cuatro vehículos: Hinayana (que consiste en los dos vehículos de shravaka y pratyekabuddha), y los sistemas Mahayana y Vajrayana.
Lo que estamos reparando son los preceptos de pratimoksha (los votos de liberación individual) de acuerdo al sistema Hinayana, el entrenamiento de bodisatva, de acuerdo al sistema Mahayana y los compromisos de samaya, de acuerdo al sistema Vajrayana. Esta práctica restaura estos compromisos.
La palabra jong significa purificación. Lo que purificamos son los incumplimientos de nuestros votos Hinayana, faltas en nuestra practica Mahayana y violaciones de nuestros samayas Vajrayana. La práctica se concentra en que el mundo alrededor de nosotros, todo que aparece y existe, es un palacio celestial. Todos los seres sintientes femeninos y masculinos son dakas y dakinis. Todos los sonidos son mantra y todos los pensamientos y emociones son sabiduría pura. Este es el punto clave de este drubchen, el gran logro: visiones, sonidos y conciencia pura. Esto significa que todo lo que vemos con nuestros ojos es la forma pura de la deidad. Todo lo que escuchamos con nuestro oído es el sonido del mantra y todo lo que pensamos, todos nuestros pensamientos y actividad mental, es la Mente Vajra iluminada, la sabiduría auto existente. Esto es lo que debemos recordar.
Aquí termino este mensaje con la aspiración de que a medida que traigas tu mente a casa, puedas reflexionar sobre esta instrucción fundamental y lograr un cambio positivo en tu visión.
Les envió mucho amor desde Boudhanath.
Sarva Mangalam,
---
SIMPLIFIED CHINESE
清净念的重要
二〇一八年三月二十六日
亲爱的十方朋友,
莲师日快乐!希望收信的大家都幸福健康。
这次的莲师日非常特别,因为它刚好落在我们每年举行的密咒乘酬忏大法会(Ngakso Drupchen)的第二次里。第一次我们在我们的尼院纳吉贡巴举行,而第二次则是在我们的主寺噶宁谢竹寺举行。
既然今年的第一个莲师日讯息,正好也是在两个月前适逢这个特别的成就法会期间所发出的,我认为再次重申述这些讯息很重要。由于收到这些讯息的我们,当中有许多人是佛法的修行者,因此了解金刚乘修补和净化的重要性,以及建立清净念的根基是至关重要的。
我这里再次与你们分享三十四年前由我的祖父祖古乌金仁波切所说的维持清净觉的重要性,这是金刚乘的基本原则以及修补净化的修法,尤其在我们这个年代所不被重视与修行的核心原则。
以下是祖父给我的教导:
我们现在所进行的成就大法会(drubchen)被称为「Ngakso」或是「Ngak kyi Sojong」意思是金刚乘的修补与净化。在「Ngakyi Sojong」中,「so」这个字的意思是修补、复甦、回复或增加福德。基本上,这是金刚乘的酬补和净化修法,但也包括所有四乘的修补和净化,四乘就是小乘(包括声闻乘和缘觉乘)、大乘与金刚乘。
而我们所要修补的就是小乘的别解脱戒(追求个人解脱的戒律),大乘的菩萨戒,以及金刚乘的三昧耶戒,这个法修复了这些誓言戒律。
「jong」这个字的意思是净化。我们要净化的是我们所违犯的小乘戒律、大乘菩萨训练中的过失,以及金刚乘三昧耶戒的毁损。这个修法的主要重点就是,视我们周遭的世界,一切显相与存在,都是天宫,所有男众女众都是勇父与空行母。一切音声都是咒语的显现,一切念头与情绪都是清净智。这就是「竹千」(drubchen),大成就的关键点:清净观、清净音和清净觉。这表示所有我们眼睛所看到的都是本尊的清净形式,一切我们耳朵所听到的是咒语的声音,我们的一切意念 ,所有的念头和心理活动,实际上都是证悟的金刚心、自生智。这一点要谨记在心。
我的说明先到此,我祈愿你们每一个人都能找到把心带回家的路,你们可以好好思维这个窍诀,并希望为你们带来由内而外的积极改变。
从博达那传送许多爱。
祝吉祥如意,
---
TRADITIONAL CHINESE
清淨念的重要
二〇一八年三月二十六日
親愛的十方朋友,
蓮師日快樂!希望收信的大家都幸福健康。
這次的蓮師日非常特別,因為它剛好落在我們每年舉行的密咒乘酬懺大法會(Ngakso Drupchen)的第二次裡。第一次我們在我們的尼院納吉貢巴舉行,而第二次則是在我們的主寺噶寧謝竹寺舉行。
既然今年的第一個蓮師日訊息,正好也是在兩個月前適逢這個特別的成就法會期間所發出的,我認為再次重申述這些訊息很重要。由於收到這些訊息的我們,當中有許多人是佛法的修行者,因此了解金剛乘修補和淨化的重要性,以及建立清淨念的根基是至關重要的。
我這裡再次與你們分享三十四年前由我的祖父祖古烏金仁波切所說的維持清淨覺的重要性,這是金剛乘的基本原則以及修補淨化的修法,尤其在我們這個年代所不被重視與修行的核心原則。
以下是祖父給我的教導:
我們現在所進行的成就大法會(drubchen)被稱為「Ngakso」或是「Ngak kyi Sojong」意思是金剛乘的修補與淨化。在「Ngakyi Sojong」中,「so」這個字的意思是修補、復甦、回復或增加福德。基本上,這是金剛乘的酬補和淨化修法,但也包括所有四乘的修補和淨化,四乘就是小乘(包括聲聞乘和緣覺乘)、大乘與金剛乘。
而我們所要修補的就是小乘的別解脫戒(追求個人解脫的戒律),大乘的菩薩戒,以及金剛乘的三昧耶戒,這個法修復了這些誓言戒律。
「jong」這個字的意思是淨化。我們要淨化的是我們所違犯的小乘戒律、大乘菩薩訓練中的過失,以及金剛乘三昧耶戒的毀損。這個修法的主要重點就是,視我們周遭的世界,一切顯相與存在,都是天宮,所有男眾女眾都是勇父與空行母。一切音聲都是咒語的顯現,一切念頭與情緒都是清淨智。這就是「竹千」(drubchen),大成就的關鍵點:清淨觀、清淨音和清淨覺。這表示所有我們眼睛所看到的都是本尊的清淨形式,一切我們耳朵所聽到的是咒語的聲音,我們的一切意念 ,所有的念頭和心理活動,實際上都是證悟的金剛心、自生智。這一點要謹記在心。
我的說明先到此,我祈願你們每一個人都能找到把心帶回家的路,你們可以好好思維這個竅訣,並希望為你們帶來由內而外的積極改變。
從博達那傳送許多愛。
祝吉祥如意,
---
VIETNAMESE
Sự Trọng Yếu của Nhận Thức Thuần Tịnh
Ngày 26 tháng 3 năm 2018,
Thân chào Quý vị Đạo hữu gần và xa,
Mừng ngày Thánh Vía Đức Liên Hoa Sinh đến tất cả các bạn và tôi hy vọng bạn đón nhận thông điệp này ở một trạng thái tinh thần hạnh phúc và khỏe mạnh.
Ngày Vía Đức Liên Hoa Sinh tháng này là một ngày đặc biệt vì nó rơi vào Đại Lễ (Drupchen) Ngakso lần thứ hai được tổ chức hàng năm. Đại lễ lần thứ nhất được tổ chức tại Ni viện Nagi Gonpa của chúng tôi và Đại lễ lần thứ hai tại Tổ Đình Ka-Nying Shedrub Ling.
Kể từ khi thông điệp trong ngày Vía Đức Liên Hoa Sinh đầu tiên trong năm nay được gửi đi trùng với thời gian diễn ra Đại lễ cách đây hai tháng, tôi nhận thấy một việc quan trọng là cần phải nhắc lại nội dung thông điệp hôm đó. Vì nhiều người trong chúng ta, người thường xuyên nhận những thông điệp này đa phần là những hành giả đang dấn bước trên con đường, điều cốt yếu một hành giả cần phải hiểu được chính là tầm quan trọng của "sự khôi phục và tịnh hóa" trong truyền thống Kim Cương thừa và nền tảng căn bản của việc giữ cho mình một nhận thức thuần tịnh.
Và một lần nữa ở đây, tôi chia sẻ với các bạn những lời giáo huấn từ ông nội tôi Tulku Urgyen Rinpoche từ 34 năm trước về tầm quan trọng của nhận thức thuần tịnh, chính là một trong những nguyên lý hơn hết thuộc Kim Cương thừa và liên quan đến những thực hành khôi phục và tịnh hóa. Đây là một nguyên lý cốt lõi nhưng đã không được lưu tâm và thực hành nhiều trong thời đại chúng ta.
Sau đây là lời dạy từ ông nội tôi:
Đại lễ chúng ta đang tham dự lúc này được gọi là Ngakso hay Ngak kyi Sojong, có nghĩa là Khôi Phục và Tịnh Hóa theo giáo lý Kim Cương Thừa. Trong tên gọi Ngakyi Sojong, từ "So" nghĩa là sửa chữa, khôi phục, phục hồi hoặc tăng trưởng công đức. Về cơ bản, đó là một thực hành thuộc Kim Cương Thừa trong việc sửa chữa và làm cho thanh tịnh, mặc dù nó cũng bao gồm các phương pháp thực hành tu sửa và tịnh hóa dựa trên cả bốn Thừa – lần lượt là Thừa Nguyên Thủy (bao gồm Thanh Văn Thừa và Duyên Giác Thừa), Đại Thừa, và những hệ thống thuộc Kim Cương thừa.
Những gì chúng ta đang làm cho khôi phục lại chính là Biệt giải thoát Giới (những thệ nguyện đưa đến giải thoát của từng cá nhân) tương ứng với hệ Nguyên Thủy, những Giới hành của Bồ Tát tương ứng với hệ Đại Thừa và những thệ nguyện Giới (samaya) tương ứng với hệ Kim Cương thừa. Pháp thực hành giúp khôi phục toàn bộ những thệ nguyện này,
Từ "jong" nghĩa là tịnh hóa. Những gì chúng ta làm cho thanh tịnh chính là những vi phạm các Giới của Tiểu Thừa, những lỗi lầm trong khi hành các Pháp Đại Thừa, và những phá vỡ thệ nguyện thuộc Kim Cương thừa. Trọng tâm chính của Pháp thực hành chính là thế giới xung quanh chúng ta, bất cứ điều gì hiện hữu và tồn tại, chính là cung điện của Chư Thiên, trong khi chúng sinh nam và nữ, tất cả chính là những vị Nam Thần (daka) và Nữ Thần (dakini). Tất cả các âm thanh nghe được đều là thần chú, và tất cả các tư tưởng và cảm xúc chính là trí tuệ thuần tịnh. Đây là điểm chính yếu của Đại lễ này, với những thành tựu vĩ đại: chính là sự thấy biết được thuần tịnh, âm thanh nghe được và sự nhận thức được thuần tịnh. Điều này có nghĩa bất cứ điều gì chúng ta nhìn thấy bằng mắt đều là thể tướng thanh tịnh của vị hóa thần. Bất cứ điều gì chúng ta nghe bằng tai đều là âm thanh của chân ngôn. Và bất kể những gì chúng ta khởi nghĩ- những suy nghĩ và hoạt động tâm thức, thực chất chính là Trí Kim Cương Giác Ngộ, Chân Trí- trí tuệ tự hiện hữu. Đây là những điều cần phải ghi nhớ trong tâm.
Như vậy, tôi muốn kết thúc thông điệp này với tâm nguyện rằng khi bạn đưa tâm mình trở về nhà, bạn có thể suy niệm về hướng dẫn tinh túy này và đưa ra một sự thay đổi tích cực trong cách nhìn của bạn.
Gửi đến bạn thật nhiều tình yêu thương từ Boudhanath.
---
RUSSIAN
Важность чистого восприятия
26
МАРТА 2018
Дорогие друзья, те, кто поблизости и далеко,
Поздравляю вас с днём Гуру Ринпоче и надеюсь, что все вы здоровы и счастливы.
Данный день Гуру Ринпоче особенный, поскольку приходится на второй ежегодный друбчен Нгаксо. Первый такой друбчен проводится в нашем женском монастыре — Наги Гомпе, а второй — в нашем главном монастыре Ка-Ньинг Шедруб Линг.
Поскольку первое послание ко дню Гуру Ринпоче в этом году было отправлено во время такого же друбчена два месяца назад, я считаю важным повторить это сообщение ещё раз. Поскольку многие из вас, кто получают эти сообщения, являются в той или иной степени практикующими на пути, крайне важно, чтобы вы понимали важность «восстановления и очищения» в традиции Ваджраяны, а также их основу — поддержание чистого видения.
Поэтому я опять делюсь с вами наставлениями моего дедушки, Тулку Ургьена Ринпоче, которые он дал 34 года назад. Это наставления о важности чистого восприятия, которое является ключевым принципом Ваджраяны, и о восстановлении и очищении. Это та самая сокровенная суть, которая в наше время многими не принимается к сердцу и не практикуется.
И вот учение, данное моим дедушкой:
«Друбчен, который мы сейчас проводим, называется Нгаксо или Нгак Кьи Соджонг, что означает «восстановление и очищение в традиции Ваджраяны». В названии Нгак Кьи Соджонг слово «со» означает восстановление, исправление, возрождение, а также увеличение заслуги. По сути, это практика Ваджраяны по восстановлению и очищению, хотя она также включает в себя очищающие и восстанавливающие практики в соответствии со всеми колесницами, в частности, в соответствии с системами Хинаяны (состоящей из двух колесниц шраваков и пратьекабудд), Махаяны и Ваджраяны.
Мы восстанавливаем принципы пратимокши (обеты индивидуального освобождения) в соответствии с системой Хинаяны, практики бодхисаттв в соответствии с системой Махаяны, и обязательства самайи в соответствии с системой Ваджраяны. Данная практика восстанавливает эти обязательства.
Слово «джонг» означает очищение. Мы очищаем нарушения наших обетов Хинаяны, ошибки в наших практиках Махаяны, а также нарушения наших самай Ваджраяны. Ключевым аспектом в этой практике является то, что мир вокруг нас, всё, что проявляется и существует, — это божественый дворец, тогда как мужские и женские чувствующие существа — это всё даки и дакини. Все звуки — это мантры, а все мысли и эмоции — это чистая мудрость. Это сущностный аспект данного друбчена, великого свершения: чистые видение, звуки и осознавание. Это означает, что всё, что мы видим собственными глазами, является чистой формой божества. Всё, что мы слышим собственными ушами, — это звуки мантр. И всё, что мы думаем, все наши мысли и умственная активность — по сути являются просветлённым Ваджрным Умом, самосущей мудростью. Это то, о чём нам необходимо помнить».
На этом я заканчиваю данное сообщение, и формирую устремление, чтобы вы, когда вернёте ваш ум домой, смогли поразмышлять над этим сущностным наставлением и привнести положительные изменения в свой взгляд на мир.
С любовью из Боднатха.
Пусть всё благоприятствует, сарва мангалам.
---
UKRAINIAN
Важливість чистого сприйняття
26
БЕРЕЗНЯ 2018
Дорогі друзі, ті, хто поблизу та далеко,
Вітаю вас із днем Ґуру Рінпоче, і сподіваюся, що усі ви здорові та щасливі..
Даний день Ґуру Рінпоче є особливим, оскільки він припадає на другий щорічний друбчен Нґаксо. Перший проводиться у нашому жіночому монастирі — Наґі Ґомпі, а другий — у нашому головному монастирі Ка-Н'їнґ Шедруб Лінґ.
Оскільки перше повідомлення до дня Ґуру Рінпоче у цьому році було відправлене під час такого самого друбчену два місяці тому, я вважаю за необхідне повторити це послання ще раз. Оскільки багато з вас, хто отримує ці листи, в тій чи іншій мірі є практикуючими на шляху, вкрай важливо, аби ви розуміли важливість "відновлення та очищення" в традиції Ваджраяни, а також їх основу — підтримування чистого сприйняття.
Тож я знову ділюся із вами настановами, що їх дав мій дідусь Тулку Урґ'єн Рінпоче 34 роки тому. Це настанови про важливість чистого сприйняття, яке є провідним принципом Ваджраяни та практики відновлення та очищення. Це та сама суть, яка в наші часи багатьма не береться до серця та не практикується.
І ось вчення, яке дав мій дідусь:
"Друбчен, який ми зараз виконуємо, називається Нґаксо або Нґак К'ї Соджонґ, що означає "відновлення та очищення в традиції Ваджраяни". У назві Нґак К'ї Соджонґ слово "со" означає відновлення, виправлення, відродження, а також збільшення заслуги. По суті це є пратикою Ваджраяни з відновлення та очищення, хоча вона також містить практики відновлення та очищення у відповідності з усіма колісницями, зокрема, у відповідності до систем Гінаяни (що складається з двох колісниць шравак та прат'єкабудд), Магаяни та Ваджраяни.
Ми відновлюємо принципи пратімокші (обітниці індивідуального звільнення) у відповідності до системи Гінаяни, практики бодгісаттв у відповідності до системи Магаяни, та зобов'язання самаї у відповідності до системи Ваджраяни. Дана практика відновлює ці обітниці.
Слово "джонґ" означає очищення. Ми очищуємо порушення наших обітниць Гінаяни, помилки в практиках Магаяни, та порушення наших самай Ваджраяни. Провідним аспектом даної практики є те, що світ довкола нас, все явлене та існуюче постає як божественний палац, тоді як наділені свідомістю істоти чоловічої та жіночої статі усі є даками та дакінями. Усі звуки є мантрами, а усі думки та емоції — чистою мудрістю. Це сутнісний аспект даного друбчену, великого звершення: чисті прояви, звуки та усвідомлення. Це означає, що все, що постає перед нашими очима, є чистою формою божества. Все, що ми чуємо на власні вуха, є звуками мантр. А все, про що ми думаємо, усі наші думки та ментальна активність — це насправді просвітлений Ваджровий Ум, само-існуюча мудрість. Це те, про що необхідно пам'ятати".
На цьому я завершую дане повідомлення, та формую прагнення, аби ви, коли повернете свій ум додому, змогли поміркувати над цими сутнісними настановами та привнести позитивні зміни у власний світогляд.
З любов'ю з Боднатху.
Нехай усе буде сприятливим, сарва манґалам.
---
ROMANIAN
Dragi prieteni de aproape si de departe,
O zi Guru Rinpoche fericita tuturor, si sper ca acest mesaj sa va gaseasca pe toti fericiti si sanatosi.
Ziua lui Guru Rinpoche din aceasta luna este una speciala, deoarece coincide cu al doilea Drupchen Ngakso, care se tine anual. Primul este organizat la Nagi Gompa, manastirea noastra de calugarite, iar al doilea la principala noastra manastire, Ka-Nying Shedrub Ling. Pentru ca primul mesaj GRD din acest an a fost transmis cu ocazia drupchenului organizat in urma cu doua luni, mi se pare important sa repet mesajul. Deoarece multi dintre cei care primesc aceste mesaje sunt, intr-un fel sau altul, practicanti aflati pe cale, este crucial sa intelegem importanta "purificarii si restaurarii" in vajrayana si a fundamentului de temelie, mentinerea perceptiei pure.
Si impartasesc din nou, aici, cu voi, intreaga invatatura acordata, in urma cu 34 de ani, de bunicul meu Tulku Urgyen Rinpoche, despre importanta perceptiei pure, care este principiul fundamental din vajrayana, si despre practica restaurarii si purificarii. Un principiu de baza, pe care multi, in zilele noastre, nu il iau in serios si nu il practica. Iata deci invatatura acordata de bunicul meu:
Drupchenul pe care il practicam acum se numeste Ngakso sau Ngak kyi Sojong, care inseamna restaurare si purificare vajrayana. In denumirea Ngakyi Sojong, cuvantul so inseamna reparare, revitalizare, restaurare sau crestere a meritului. Este, de fapt, o practica vajrayana de restaurare si purificare, desi include practici de restaurare si purificare conform tuturor celor patru vehicule – si anume sistemele Hinayana (cu cele doua vehicule shravaka si pratyekabuddha), mahayana si vajrayana.
Ceea ce reparam sunt preceptele pratimoksha (legamintele eliberarii individuale), in conformitate cu sistemul hinayana, pregatirea bodhisattva, conform sistemului mahayana si angajamentele samaya, potrivit sistemului vajrayana. Prin practica se restaureaza aceste angajamente.
Cuvantul jong inseamna purificare. Ceea ce purificam sunt incalcarile legamintelor noastre hinayana, greselile din pregatirea noastra mahayana si incalcarea legamintelor noastre samaya din vajrayana. Aspectul principal al practicii este acela ca lumea inconjuratoare, orice apare si exista, este un palat celest, iar fiintele simtitoare, masculine si feminine sunt, toate, daka si dakini. Toate sunetele sunt mantra si toate gandurile si emotiile sunt intelepciune pura. Acesta este punctul cheie al drubchenului, realizarea mareata: imagini, sunete si constienta pure. Aceasta inseamna ca orice vedem este forma pura a zeitatii, orice auzim este sunetul mantrei, iar orice gandim — toate gandurile si activitatea noastra mentala— este, de fapt, mintea vajra iluminata, intelepciunea de la sine existenta. Aceste lucruri trebuie pastrate in atentie.
Inchei aici aceasta nota cu aspiratia ca, pe masura ce va aduceti mintea acasa, sa reflectati asupra acestei invataturi esentiale, care sa va aduca o schimbare pozitiva de viziune.
Transmitandu-va multa iubire din Boudhanath,
Sarva Mangalam.