Dear friends near and far
As always, I hope this message finds you well, healthy and happy. On today's Guru Rinpoche day, I would like to share with you some important verses extracted from Kunkhyen Jamgön Mipham Rinpoche's Advice on What to Adopt and Abandon.
First of all:
"Adopting" refers to righteous ways:
trusting causality, following the ten virtues,
succeeding in one's aims and above all benefiting others—
thus one furthers the good path in this and future lives.

"Abandoning" refers to vile behavior:
hiding selfish intentions, lying, and deceit;
misunderstanding causality and harming others—
this will cause suffering in this life and hell in the next.
And also:
To guard your own mind is the crucial point.
Finally:
From the bottom of your heart, call directly upon the fierce pledges
of the gurus, Three Jewels, yidam deities, and Dharma protectors,
and in particular, supplicate the Great Orgyen,
for there is no other single refuge in these times of decline.
These verses have particularly inspired me, and I wish for you all to reflect on them and take them to heart.
With all my love.
Sarva Mangalam,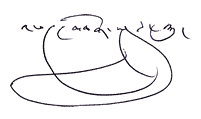 Phakchok Rinpoche
Translations
简体中文
繁體中文
Français
Deutsch
Ελληνικά
Bahasa Indonesia
नेपाली
Português
Русский
Español
ภาษาไทย
Українська
Việt Ngữ