Dear friends near and far,
As always, I hope this message finds you well, healthy and happy. For today's Guru Rinpoche day, I would like to share with you some key points of instruction from the great Jamgön Kongtrül Rinpoche.
In The Essential Points of Creation and Completion That Will Benefit the Beginner Who Has Entered the Path, Kongtrül Rinpoche wrote:
The only foundation stone of practice is renunciation.
The only gateway of practice is faith.
The only approach to practice is compassion.
The life-tree of practice is single-minded application.
Constant practice is conscientious mindfulness.
The removal of obstacles to practice is to rely on the Three Jewels.
The enhancement of practice is devotion to the guru.
Unmistakable practice is the guru's instruction.
The one essential point of practice is that the Three Roots combined
and all of the peaceful and wrathful mandalas
arise as the guru's display —this one thing is sufficient.

The quote was excerpted from Jamgön Kontrül, Creation and Completion: Essential Points of Tantric Meditation (Boston: Wisdom Publications, 2002), 30-31.
Please take this pithy advice to heart.
With all my love,
Sarva Mangalam.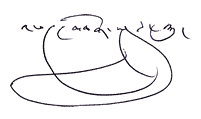 Phakchok Rinpoche
Translations
简体中文
繁體中文
Français
Deutsch
Ελληνικά
Bahasa Indonesia
नेपाली
Português
Русский
Español
ภาษาไทย
Українська