Dear friends near and far
I would like to share this message with you all for today's Guru Rinpoche Day:
My son, you need to understand the dharma that I taught you. That is the easy part. The difficult part is the practice. And the more difficult part is to maintain the practice. Maintain means to carry on the practice whether you are in the mountain or in the city.

Don't forget to motivate. Don't make excuses, try to remember the time when you were with me. The inspiration. Make sure to make aspirations.

When you receive this letter, don't just read it and think about it, reflect on it and let it sink in. The key for inspiration is to remember the time when you were with me. I know today is your birthday, and you received many gifts and that must have made you happy. But that happiness is a fleeting moment. When you keep the mindfulness of dharma and constantly remind yourself, you will realize that it's a lasting happiness.

Don't forget to reflect on impermanence. I don't mean to sound negative, just reminding you to be aware of it constantly so that you don't get lost in the endless wave of samsara.
On this Guru Rinpoche Day, all the blessings of the lineage are with you from the Buddha till your Guru and make sure to always remember it.
Stay well and stay happy.
Sarva Mangalam,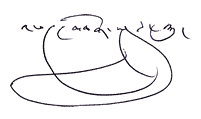 Phakchok Rinpoche
---
Translations
French
Brazilian Portuguese
Ukrainian
Russian
Spanish
Romanian
Traditional Chinese
Simplified Chinese
Nepali
Indonesian
---
FRENCH
Lettre de mon Gourou
Chers amis de près et de loin,
J'aimerais vous faire tous partager ce message pour ce jour de Gourou Rimpoche.
Mon fils, tu as besoin de comprendre le Dharma que je t'ai enseigné. C'est la partie facile. La partie difficile est la pratique. Et la partie la plus difficile est de maintenir la pratique. Maintenir veut dire continuer la pratique que ce soit à la montagne ou en ville.

N'oublie pas de te motiver. Ne te donnes pas des excuses, essaye de te rappeler les moments où tu étais avec moi. L'inspiration. Et fais assurément des souhaits.

Quand tu reçois cette lettre, ne la lis pas juste et réfléchis dessus, analyse la, et laisse la te pénétrer. La clé de l'inspiration est de te rappeler quand tu étais avec moi. Je sais qu'aujourd'hui est ton anniversaire, et que tu as reçu beaucoup de cadeaux et que cela a dû te rendre heureux. Mais cette joie est un moment passager. Quand tu gardes la conscience du dharma et constamment te le rappelle, tu vas réaliser que là est le vrai Bonheur durable.

N'oublie pas de réfléchir à l'impermanence. Je ne veux pas paraitre pessimiste, c'est juste pour te rappeler d'en être conscient constamment afin que tu ne te perdes pas dans les cycles sans fin du samsara.
En ce jour de Gourou Rimpoche, toutes les bénédictions de la lignée sont avec vous du Bouddha jusqu'à votre Gourou, et faites en sorte de toujours vous le rappeler.
Soyez en plein forme et restez heureux.
Sarva Mangalam,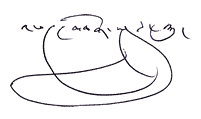 Phakchok Rinpoche
---
BRAZILIAN PORTUGUESE
Carta do meu Guru
Caros amigos próximos e distantes,
Quero compartilhar esta mensagem com todos neste dia de Guru Rinpoche.
Meu filho, é indispensável que você compreenda o Dharma que lhe ensinei. Esta é a parte fácil. A parte difícil é praticá-lo. E a parte mais difícil é manter-se praticando. Manter-se praticando significa não abandonar a prática esteja você nas montanhas ou na cidade.

Não se esqueça da motivação. Não invente desculpas, esforce-se para se recordar de quando esteve comigo. A inspiração. Jamais deixe de fazer aspirações.

Ao receber esta carta, não apenas leia e pense a respeito, reflita e integre o conteúdo. O ponto principal para manter a inspiração é se recordar do tempo que passou comigo. Sei que hoje é seu aniversário e que você ganhou muitos presentes e deve estar muito feliz com isso. Essa felicidade, no entanto, é fugaz, momentânea. Ao manter o dharma sempre em mente e se relembrar dele constantemente, você irá compreender de fato que esta é a felicidade duradoura.

Não deixe de refletir sobre a impermanência. Não pretendo ser negativo, apenas o estou lembrando de estar constantemente consciente disso para que não se deixe levar pela infindável onda do samsara.
Neste dia do Guru Rinpoche, todas as bênçãos da linhagem estão contigo, do Buda até o seu Guru, nunca se esqueça disso.
Esteja bem e feliz.
Sarva Mangalam,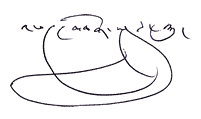 Phakchok Rinpoche
---
UKRAINIAN
Лист від мого Вчителя
Дорогі друзі, ті, хто поблизу та далеко,
Сьогодні, у день Ґуру Рінпоче хочу поділитися з усіма вами цим листом.
Синку, необхідно, аби ти зрозумів ту Дгарму, якої я навчав тебе. Це просто. Практика – складніше. І ще складніше підтримувати практику. Підтримувати – означає продовжувати практику де б ти не був, у горах чи у місті.

Не забувай мотивувати себе. Не шукай виправдовувань, намагайся пам'ятати той час, коли ти був зі мною. Натхнення. Обов'язково роби прагнення.

Коли отримаєш цього листа, не зупиняйся на тому, щоб прочитати та подумати. Натомість, розмірковуй над ним та дозволь змісту всотатися. Ключ до натхнення – це пам'ятати той час, коли ти був зі мною. Я знаю, сьогодні твій день народження, ти отримав багато дарунків та певно почуваєшся щасливим. Проте це щастя є плинною миттю. Коли підтримуватимеш дгармічну уважність, та щоразу нагадуватимеш собі, тоді осягнеш, що це і є постійне, тривале щастя.

Не забувай розмірковувати над непостійністю. Я не хочу, аби мої слова звучали негативно, лише нагадую тобі повсякчас усвідомлювати непостійність, аби нескінченні хвилі самсари не поглинули тебе.
У цей день Ґуру Рінпоче з тобою усі благословіння роду передачі від Будди Шак'ямуні аж до твого корінного Вчителя. Пам'ятай про це завжди.
Будьте здоровими та щасливими.
Сарва манґалам, нехай усе буде сприятливим,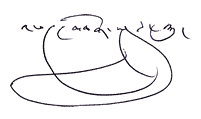 Пакчок Рінпоче
---
RUSSIAN
Письмо от моего Учителя
Дорогие друзья, те, кто рядом и далеко,
В сегодняшний день Гуру Ринпоче я хочу поделиться со всеми вами этим письмом.
Сынок, необходимо, чтобы ты понял ту Дхарму, которой я тебя учил. Это просто. Практика – сложнее. Еще сложнее – поддерживать практику. Поддерживать – означает продолжать практику где бы ты ни находился, в горах или в городе.

Не забывай мотивировать себя. Не ищи оправданий, постарайся помнить то время, когда ты был рядом со мной. Вдохновение. Обязательно делай устремления.

Когда ты получишь это письмо, не останавливайся на том, чтобы просто прочитать его и подумать. Поразмысли над ним как следует и позволь этим словам улечься в твоем уме. Ключ ко вдохновению – помнить о том времени, когда ты был рядом со мной. Я знаю, сегодня твой день рождения, ты получил множество подарков и наверняка чувствуешь себя счастливым. Но это счастье промелькнет в одно мгновение. Когда же ты поддерживаешь осознанность Дхармы и постоянно напоминаешь себе, то постепенно осознаешь, что это и есть непреходящее счастье.

Не забывай размышлять о непостоянстве. Не хочу, чтобы это прозвучало негативно. Я лишь напоминаю тебе: всегда памятуй о непостоянстве, чтобы тебя не поглотили бесконечные волны самсары.
Будьте здоровы и счастливы.
Сарва мангалам, пусть все благоприятствует,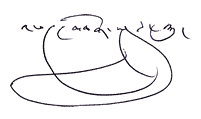 Пакчок Ринпоче
---
SPANISH
Carta de mi Guru
Queridos amigos que están cerca y lejos:
En este día de Guru Rinpoche quisiera compartir este mensaje con todos ustedes.
Mi hijo, necesitas entender el dharma que te he enseñado. Esta es la parte más fácil. La parte difícil es la práctica. Y lo aún más difícil es mantener la práctica. Mantener significa seguir en la práctica ya sea que estés en la montaña o en la ciudad.

No olvides la motivación. No fabriques excusas. Trata de recordar el tiempo que has pasado conmigo. La inspiración. Asegúrate de hacer aspiraciones.

Cuando recibas esta carta, no la leas y pienses en mí solamente, reflexiona sobre ella y deja que penetre. La clave para la inspiración es recordar el tiempo en el que estuviste conmigo. Sé que hoy es tu cumpleaños y has recibido muchos regalos y eso debe de haberte hecho muy feliz. Pero la felicidad es efímera. Cuando mantienes la atención plena del dharma y constantemente te recuerdas, te darás cuenta que es una felicidad duradera.

No olvides reflexionar en la impermanencia. No quiero sonar negativo, sólo te recuerdo que estés atento a ella constantemente para que no te pierdas en la ola interminable del samsara.
En este día de Guru Rinpoche, todas las bendiciones del linaje están contigo, desde Buddha hasta tu Guru. Asegúrate de siempre recordarlo.
Mantente bien y mantente feliz.
Sarva Mangalam,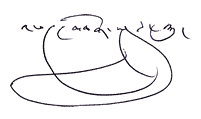 Phakchok Rinpoche
---
ROMANIAN
Scrisoare din partea maestrului meu
Dragi prieteni de aproape si din departare,
Doresc sa impartasesc acest mesaj cu voi toti, in aceasta zi a lui Guru Rinpoche.
Fiul meu, trebui sa intelegi dharma, pe care ti-am predat-o. Aceasta este partea usoara. Partea dificila este practica. Si partea cea mai dificila este mentinerea practicii. Mentinere inseamna sa continui practica, indiferent daca esti in munti sau in oras.

Nu uita sa te motivezi. Nu inventa scuze, incearca sa iti amintesti de vremea cand erai cu mine. Inspiratia. Asigura-te ca faci aspiratii.

Cand o sa primesti aceasta scrisoare, nu te multumi doar sa o citesti si sa te gandesti la ea, reflecteaza si lasa-te patruns de ea. Cheia inspiratiei este sa iti amintesti vremea cand erai cu mine. Stiu ca astazi este ziua ta si ai primit multe daruri, care cred ca te-au facut fericit. Dar fericirea este un moment trecator. Cand mentii constienta dharmei, amintindu-ti constant de ea, vei intelege ca aceasta este o fericirea durabila.

Nu uita sa reflectezi asupra impermanentei. Nu vreau sa sune negativ, ci doar sa iti amintesc sa fii constient de ea in mod constant, ca sa nu te ratacesti in valurile nesfarsite ale samsarei.
In aceasta zi a lui Guru Rinpoche, toate binecuvantarile liniei sunt cu tine, de la Buddha pana la Guru. Asigura-te ca iti vei aminti acest lucru intotdeauna.
Ramai cu bine si fericit.
Sarva Mangalam,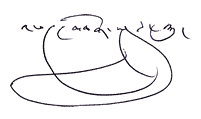 Phakchok Rinpoche
---
TRADITIONAL CHINESE
來自上師的一封信
親愛的十方朋友,
今天的蓮師日,我想和大家分享這封信的內容。
吾兒,對於我所教授的佛法義理,你必須予以理解。理解相對而言是比較容易的,困難之處在於實修,更困難之處是維持實修的習慣。所謂維持實修的習慣就是無論你身在何處,不論是深山或城市裡,都要記得修持佛法。
要時刻提醒自己發心。不要為自己找藉口,並時時憶念起與我相處時所受到的激勵與鼓舞,最後不要忘記祈願。
當你閱讀這封信時,不要只是閱讀表面文字,要思考其中道理,反覆思惟後,讓文字深植於心。獲得激勵的要訣就是,時時憶念起與我相處的時光。今天是你的生日,我想你一定收到了許多禮物,並感到相當快樂。但是你要知道,這種快樂是暫時的。唯有當你時時心向佛法,時時心念佛法,你才會了解到那才是永恆的安樂感受。
不要忘記憶念無常。我這樣說,不是要你消極面對人生,而是要提醒你時時憶念無常,好讓自己不至於迷失在無盡輪迴之流中。
值此蓮師日,記得上自佛陀,下至汝師,眾傳承祖師之加持一直與你同在。
願身心皆安樂。
---
SIMPLIFIED CHINESE
来自上师的一封信
亲爱的十方朋友,
今天的莲师日,我想和大家分享这封信的内容。
吾儿,对于我所教授的佛法义理,你必须予以理解。理解相对而言是比较容易的,困难之处在于实修,更困难之处是维持实修的习惯。所谓维持实修的习惯就是无论你身在何处,不论是深山或城市裡,都要记得修持佛法。
要时刻提醒自己发心。不要为自己找藉口,并时时忆念起与我相处时所受到的激励与鼓舞,最后不要忘记祈愿。
当你阅读这封信时,不要只是阅读表面文字,要思考其中道理,反复思惟后,让文字深植于心。获得激励的要诀就是,时时忆念起与我相处的时光。今天是你的生日,我想你一定收到了许多礼物,并感到相当快乐。但是你要知道,这种快乐是暂时的。唯有当你时时心向佛法,时时心念佛法,你才会了解到那才是永恆的安乐感受。
不要忘记忆念无常。我这样说,不是要你消极面对人生,而是要提醒你时时忆念无常,好让自己不至于迷失在无尽轮迴之流中。
值此莲师日,记得上自佛陀,下至汝师,众传承祖师之加持一直与你同在。
愿身心皆安乐。
不要忘记忆念无常。我这样说,不是要你消极面对人生,而是要提醒你时时忆念无常,好让自己不至于迷失在无尽轮迴之流中。
值此莲师日,记得上自佛陀,下至汝师,众传承祖师之加持一直与你同在。
愿身心皆安乐。
---
NEPALI
मेरो गुरुको तर्फबाट चिठी
नजिक र टाढा रहेका प्यारा साथीहरु,
आजको गुरु रिन्पोछे दिनको लागि म यो सन्देश बांड्न चाहन्छु।
छोरा, मैले तिमीलाई सिकाएको धर्म तिमीले बुझ्नुपर्छ। यो भाग सजिलो छ। अभ्यास गर्नु गाह्रो छ। त्यसमाथि सबैभन्दा गाह्रो हो अभ्यासलाई राम्रो अवस्थामा राख्नु गर्नु। हिमालमा होस् या शहरमा, तिमी जहाँ भए पनि निरन्तर अभ्यास गर्नु नै अभ्यासलाई राम्रो अवस्थामा राख्नु गर्नु हो।
आफैलाई प्रेरित गर्न नबिर्सनु। बहाना नबनाउनु, म सँग बस्दाको समय सम्झनु। प्रेरणा सम्झनु। आशिका-आशिष् गर्न नबिर्सनु।
जब यो चिठी प्राप्त गर्छो, मात्र नपढ्नु, चिन्तन चर्नु, सोच्नुस्, बुझ्ने कोसिस गर्नु। प्रेरणाको स्रोतको रुपमा म सँग हुँदाको समय सम्झनु। मलाई थाहा छ कि आज तिम्रो जन्मदिन हो र तिमीले उपहार पनि पायौ। तिमी पक्कै पनि धेरै खुसि प्राप्त गर्यौ होला। तर त्यो खुसी मात्र क्षणिक हो। जब तिमीले धर्म प्रति सचेत हुन्छौ र निरन्तर आफुलाई सम्झाउंछौ, तब तिमीले यहि नै स्थायी खुसी हो भनि महसुस गर्नेछौ।
अनित्यको बारेमा चिन्तन गर्न नबिर्सनु। म नकारात्मक सुनिन खोजेको होईन, संसारको (दु:ख) अन्नत लहरमा तिमी नहराहोस् भनि सदा सचेत रहनु भनेर तिमीलाई सम्झाउन खोजेको हो।
यो गुरु रिन्पोछे दिनमा, बुद्ध देखि तिम्रो गुरुसम्मको आशिर्वाद तिमीसंग छ र यो कुरा सधै सम्झन नबिर्सनु।
स्वस्थ रहनु र खुसी रहनु।
सर्व मङ्गलम,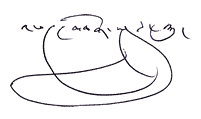 क्याबग्वोन् फाग्छोग् रिन्पोछे।
---
INDONESIAN
Surat dari Guruku
Teman-teman sekalian baik dekat maupun jauh,
Saya ingin berbagi pesan ini dengan kalian semua untuk Hari Guru Rinpoche pada hari ini.
Anakku, engkau perlu memahami dharma yang telah saya ajarkan kepadamu. Itu adalah bagian yang mudah. Bagian yang sulit adalah praktek latihan. Dan bagian yang lebih sulit adalah mempertahankan praktek latihan. Mempertahankan disini berarti meneruskan praktek latihan baik ketika engkau berada di atas gunung ataupun ada di tengah kota.
Janganlah lupa untuk memotivasi dirimu. Janganlah membuat alasan-alasan, cobalah untuk mengingat waktu-waktu ketika engkau berada bersama denganku. Inspirasinya. Pastikanlah untuk membuat aspirasi-aspirasi.
Ketika engkau menerima surat ini janganlah hanya membaca dan memikirkan tentang hal ini saja, renungkanlah dan biarkan mengendap di dalam dirimu. Kunci untuk inspirasi adalah mengingat waktu ketika engkau bersama denganku. Saya tahu hari ini adalah hari ulangtahunmu, dan engkau menerima banyak hadiah dan ini seharusnya membuatmu merasa gembira. Namun kebahagiaan itu adalah sebuah momen yang hanya berlangsung sejenak. Ketika engkau tetap mempertahankan kesadaran batin penuh akan dharma dan secara konstan mengingatkan dirimu sendiri, engkau akan menyadari bahwa inilah kebahagiaan yang bertahan lama.
Janganlah lupa untuk merenungkan tentang ketidakkekalan. Saya tidak bermaksud untuk terdengar negatif, hanya mengingatkan engkau agar menyadari hal tersebut secara terus menerus sehingga dengan demikian engkau tidak tersesat di dalam gelombang samsara yang tanpa akhir.
Pada hari Guru Rinpoche ini, semua berkah dari silsilah adalah bersama dengan kalian berawal dari Buddha sampai dengan Guru kalian dan pastikanlah kalian selalu mengingat tentang hal ini.
Tetaplah sehat dan tetaplah berbahagia.