Dear friends near and far
I hope you have all been healthy and happy. I am at the moment at my home base in Boudhanath, Kathmandu. I have been spending my mornings in front of my shrine with a mani wheel in my hand and reading some texts belonging to my grandfather. This is my ideal definition of a happy time.
So for this particular 10th of the lunar calendar, I would like to send this impromptu message or reminder to you all. Yet it is also particularly to myself.
First of all, your own character is the biggest supporter and downfall of your practice.
You need to know, you need to see, you need to measure, and you need to reflect on your own character.
Don't become a jack of all trades and master of none.
Focus one pointedly on the path, the path can be simple, but learn to master it.
After all, how many minds do we have?
We only have one mind, and mastering it is called the path.

Secondly, be yourself.
By doing so, you are free of lies, free from untruths, and you become sincere.

Thirdly, be loyal.
There will be ups and downs with your practice.
There will be times when you want and do not want to practice.
Sometimes others will encourage you and, at times, discourage you from doing your practice.
No matter what the circumstances, do not ever discard your lama, your practice, and your sangha.
Just as we are born karmically to one set of parents, learn to stick.

Finally, you need to have an aspiration.
Aspirations based on dharma and sentient beings, based on yourself and others, and based on short term happiness and long term great bliss.
Sarva Mangalam,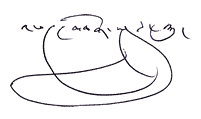 Phakchok Rinpoche
---
Translations
French
Indonesian
Thai
Ukrainian
Russian
Portuguese
Japanese
Simplified Chinese
Traditional Chinese
Vietnamese
Nepali
Italian
Spanish
Romanian
---
FRENCH
Lettre à moi-même
Chers amis de près et de loin,
J'espère que vous êtes tous en bonne santé et heureux. Je suis pour l'instant chez moi à Boudhanath, à Katmandou. J'ai passé mes matinées face à mon autel avec un moulin à prières à la main à lire des textes appartenant à mon grand-père. C'est là ma définition idéale du Bonheur.
Aussi en ce jour particulier du dixième jour lunaire, je voudrai envoyer ce message spontané ou rappel à vous tous. Cependant c'est aussi particulier pour moi aussi !
Tout d'abord , votre propre caractère est votre plus grand support mais aussi votre obstacle à votre pratique .
Vous avez besoin de connaitre , de voir , vous avez besoin de mesurer , et vous avez besoin d'analyser votre propre caractère .
Ne soyez pas touche à tout sans rien maitriser .
Concentrez-vous en un point sur votre chemin , le chemin peut être simple , mais il faut apprendre à le maitriser .
Après tout , combien d'esprits avons-nous ??
Nous n'avons qu'un esprit et le maitriser , c'est cela que nous appelons le chemin .
Deuxièmement, soyez-vous mêmes.
En faisant ainsi, vous êtes libres de mensonges, libres de non vérités, et vous devenez sincère.
Troisièmement, soyez loyal.
Il y aura des hauts et des bas dans votre pratique.
Il y aura des moments où vous ne voudrez pas pratiquer.
Certaines fois les autres vous encourageront, et parfois vous décourageront de faire votre pratique.
Quelques soient les circonstances, ne rejetez jamais votre Lama, votre pratique, et votre Sangha.
De la même façon que nous sommes attachés karmiquement à un type de parents, apprenons à rester collés.
Pour finir, vous avez besoin d'inspiration, d'inspiration basé sur le Dharma et les êtres sensibles, basé sur vous et les autres, et basé sur le bonheur à court terme, et la grande béatitude à long terme.
Sarva Mangalam,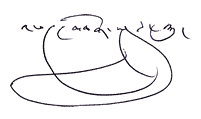 Kyabgön Phakchok Rinpoche
Rinpoche a demandé à sa Sangha de même que toute personne inspirée de prendre part à l'accumulation de 10,000,000 (dix millions) de récitations de la prière des six Vers Vajra chaque année. Pendant les six derniers mois, nous avons accumulé le total de 1,902,200 prières.
---
INDONESIAN
SURAT UNTUK DIRIKU SENDIRI
Teman-teman sekalian dekat maupun jauh,
Saya harap kalian semua berada dalam kondisi yang sehat dan berbahagia. Saya pada saat ini berada di rumah saya di Boudhanath, Kathmandu. Saya telah meluangkan waktu di pagi hari di hadapan altar dengan sebuah roda doa (prayer/mani wheel) di tangan saya dan membaca beberapa teks yang dimiliki oleh kakek saya. Ini adalah definisi ideal untuk waktu yang berbahagia bagi saya.
Jadi untuk hari penanggalan lunar tanggal 10 kali ini, saya ingin mengirimkan pesan tanpa persiapan ini atau pengingat untuk kalian semua. Namun demikian ini juga berlaku khususnya untuk saya sendiri.
Pertama-tama, karakter anda sendiri adalah pendukung yang paling besar dan penghalang untuk latihan anda.
Anda perlu mengetahuinya, anda perlu melihatnya, anda perlu mengukurnya, dan anda perlu merenungkan karakter anda sendiri.
Janganlah menjadi orang yang bisa mengerjakan segala hal namun tidak memiliki kemahiran untuk apapun yang dikerjakan itu.
Pusatkanlah perhatian anda dengan seksama pada jalur, jalur bisa saja sederhana, namun belajarlah untuk menguasainya.
Lagipula, berapa banyak batin yang kita miliki?
Kita hanya memiliki satu batin, dan menguasainya adalah yang dikatakan sebagai jalur.
Yang kedua, jadilah diri anda sendiri.
Dengan menjadi diri anda sendiri, anda terbebas dari kebohongan, terbebas dari ketidakbenaran, dan anda menjadi memiliki ketulusan.
Yang ketiga, jadilah taat.
Akan ada naik dan turun dalam latihan anda.
Akan tiba waktu dimana anda ingin dan tidak ingin untuk berlatih.
Terkadang ada orang-orang yang akan menyemangati anda dan, pada waktu-waktu tertentu, membuat anda tidak bersemangat untuk melakukan latihan anda.
Tidak peduli apapun kondisinya, janganlah pernah membuang lama anda, latihan anda, dan sangha anda.
Sama seperti kita secara karma terlahir pada sepasang orang tua kita, belajarlah untuk tetap dengannya.
Yang terakhir, anda perlu memiliki aspirasi/pengharapan.
Aspirasi berdasarkan dharma dan semua makhluk, berdasarkan pada diri anda sendiri dan yang lainnya, dan berdasarkan pada kebahagiaan jangka pendek dan kebahagiaan besar berjangka panjang.
Sarva Mangalam,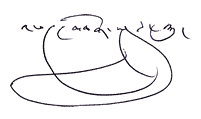 Kyabgön Phakchok Rinpoche
---
THAI
จดหมายถึงตัวเอง
สวัสดีสหายธรรมทั้งใกล้และไกล
ข้าพเจ้าหวังว่าท่านทั้งหลายคงจะสุขสบายดี ตอนนี้ข้าพเจ้าอยู่บ้านที่โพธนาถ ในเมืองกาฐมาณฑุ ข้าพเจ้าใช้เวลาในตอนเช้าที่หน้าแท่นบูชากับกงล้อมนตราในมือและอ่านคัมภีร์ที่เป็นของท่านปู่ของข้าพเจ้า นี่เป็นช่วงเวลาอันแสนสุขตามนิยามในอุดมคติของข้าพเจ้า
สำหรับวันที่ 10 ตามปฏิทินจันทรคตินี้ ข้าพเจ้าอยากจะส่งสาสน์เป็นการด่วน หรือมอบข้อเตือนใจแก่ท่านทั้งหลาย และก็ส่งให้ตัวเองโดยเฉพาะด้วย
ข้อแรก ลักษณะนิสัยของตัวเธอเอง เป็นได้ทั้งตัวส่งเสริมหรือตัวทำให้การปฏิบัติตกต่ำลง
เธอจำเป็นต้องรู้ เธอจำเป็นต้องเห็น เธอจำเป็นต้องตรวจสอบ และเธอจำเป็นต้องพิจารณาลักษณะนิสัยของตัวเธอเอง
อย่ากลายเป็นคนที่รู้ไปหมด แต่เอาดีไม่ได้สักอย่าง
ให้มุ่งเน้นเรื่องใดเรื่องหนึ่งในการปฏิบัติอย่างชัดเจน การปฏิบัตินั้นอาจจะง่าย แต่ก็ต้องเรียนรู้จนแตกฉานในด้านนั้นๆ
แท้ที่จริงแล้ว จิตใจเรามีมากมายแค่ไหนกัน?
เรามีเพียงจิตเดียวเท่านั้น และการควบคุมมันก็เรียกว่าการปฏิบัติ

ข้อสอง จงเป็นตัวของตัวเอง
ด้วยการทำดังนี้ เธอจึงเป็นอิสระจากความเท็จทั้งปวง อิสระจากความไม่จริง แล้วเธอก็กลายเป็นคนจริง

ข้อสาม จงมั่นคงสม่ำเสมอ
มีบางครั้งที่เธอขึ้นๆ ลงๆ ในการปฏิบัติ
มีบางครั้งที่เธออยากและไม่อยากฝึกฝน
บางครั้งคนอื่นจะส่งเสริมเธอ และบางครั้งก็ทำให้เธอท้อถอยในการปฏิบัติ
ไม่ว่าสถานการณ์จะเป็นเช่นไร อย่าได้ละทิ้งครู การปฏิบัติ และสังฆะของเธอ

เหมือนกับที่เรามาเกิดกับพ่อแม่ด้วยกรรมสัมพันธ์ ให้เรียนรู้จากกันและกันไว้

ข้อสุดท้าย เธอจำเป็นต้องมีปณิธาน
ปณิธานทั้งหลายมีรากฐานมาจากธรรมะและสรรพสัตว์ มาจากตัวเองและผู้อื่น และมาจากความสุขชั่วคราวและความสุขสมบูรณ์ที่ยิ่งใหญ่ในระยะยาว
ขอมงคลจงบังเกิดมี,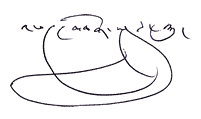 พักชก รินโปเช
ท่านรินโปเชได้ขอให้สังฆะของท่านและผู้ที่ได้รับแรงบันดาลใจ ร่วมกันสวดมนต์วัชรพจน์ 6 ประโยค เป็นจำนวน 10,000,000 (สิบล้าน) จบในปีนี้ ในช่วง 6 เดือนที่ผ่านมา เราสวดกันได้ 1,902,200 จบ
Sarva Mangalam,
Kyabgön Phakchok Rinpoche
---
UKRAINIAN
Лист самому собі
Дорогі друзі, ті, хто поблизу та далеко,
Сподіваюся, ви усі здорові та щасливі. Наразі я перебуваю у себе вдома, у Боднатсі, в Катманду. Щоранку я сиджу перед вівтарем, тримаючи в руці молитовний барабанчик та читаючи деякі тексти мого дідуся. Для мене це — ідеальне визначення щасливих часів.
Отже, цього 10го дня за місячним календарем, хочу надіслати вам експромтом наступне повідомлення, нагадування усім вам. Проте воно також адресовано мені самому.
Перш за все, ваш власний характер — це найбільша підтримка та водночас пастка для вашої практики.
Вам слід знати, бачити, оцінювати та розмірковувати над власним характером.
Не перетворюйтесь на того, хто береться за все, але нічого не вміє зробити як слід.
Односпрямовано зосередьтеся на шляху. Шлях може бути простим, але опануйте його в досконалості.
Врешті решт, скількі маємо свідомостей?
У нас лише одна свідомість, опанувати її — це і є шлях.
По-друге, будьте собою.
Тим самим ви будете вільні від брехні, обману, та станете щирими.
По-третє, будьте відданими.
У практиці будуть злети та падіння.
Будуть часи, коли у вас буде бажанння практикувати, й часи, коли не хотітимете практикувати.
Інколи інші заохочуватимуть вас, а подекуди перешкоджатимуть вашій практиці.
За будь-яких обставин, ніколи не зраджуйте свого ламу, власну практику та санґгу.
Подібно до того, як ми внаслідок карми народжуємося у певних батьків, навчіться дотримуватися чогось одного.
Нарешті, вам необхідно мати прагнення.
Прагнення, що засновані на Дгармі та живих істотах, прагнення щодо себе й інших, та такі, що стосуються короткострокового щастя та незмінного великого блаженства.
Нехай усе буде сприятливим, сарва манґалам.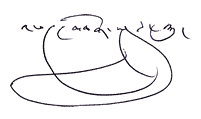 К'ябґон Пакчок Рінпоче
Рінпоче закликає своїх учнів, а також усіх, кого це надихає, взяти участь у накопиченні молитви у Шести Ваджрових Строках — 10,000,000 (десять мільйонів) начитувань щороку. Впродовж останніх шести місяців ми накопичили в загальному підсумку 1,902,200.
---
RUSSIAN
Письмо самому себе
Дорогие друзья, все те, кто поблизости и далеко,
Надеюсь, вы все здоровы и счастливы. На данный момент я нахожусь у себя дома, в Боднатхе, в Катманду. Каждое утро я провожу сидя перед алтарём, держа молитвенный барабанчик и читая некоторые тексты моего дедушки. Для меня это — идеальное определение счасливого времяпровождения.
Итак, в этот 10й день лунного календаря я хочу отправить вам следующее импровизированное послание, напоминание всем вам. Хотя оно также адресовано и мне лично.
Прежде всего, ваш характер является наибольшей поддержкой и ловушкой для вашей практики.
Вам необходимо понимать, видеть, оценивать свой характер и размышлять над ним.
Не будьте тем, кто за все берётся, но ничего толком не умеет.
Однонаправленно сосредоточьтесь на пути. Путь может быть достаточно простым, но овладейте им в совершенстве.
В конце концов, сколько у нас умов?
У нас один ум, и овладеть им — и есть путь.
Во-вторых, будьте собой.
Тогда вы будете свободны от обмана, свободны от лжи, и станете искренними.
В-третьих, будьте преданными.
В практике у вас будут взлёты и падения.
Будут времена, когда вам будет хотеться или не будет хотеться практиковать.
Порою другие будут воодушевлять вас, а иногда — препятствовать вашей практике.
Какими бы ни были обстоятельства, никогда не отказывайтесь от своего ламы, своей практики и сангхи.
Подобно тому, как в силу кармы мы рождаемся у определённых родителей, научитесь быть верными чему-то одному.
Наконец, вам необходимо формировать устремления.
Устремления, основанные на Дхарме и чувствующих существах, устремления относительно себя и других, устремления, основанные на кратковременном счастье и неизменном блаженстве.
Пусть всё благоприятствует, сарва мангалам.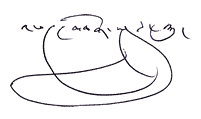 Кьябгон Пакчок Ринпоче
Ринпоче попросил своих учеников и всех, кого эта идея вдохновляет, принять участие в накоплении молитвы в Шести Ваджрных Строках — 10,000,000 (десять миллионов) повторений ежегодно. В течение прошедших шести месяцев мы накопили суммарно 1,902,200.
---
PORTUGUESE
Letter to Myself
Caros Amigos Próximos e Distantes
Espero que estejam todos saudáveis e felizes. Estou no momento em meu lar em Boudhanath, Kathmandu Tenho passado as manhãs em frente ao altar com uma roda de oração na mão, lendo alguns textos que pertenceram ao meu avô. Esta é a minha definição de felicidade.
Portanto, neste décimo dia do calendário lunar, resolvi enviar esta mensagem de improviso como lembrete para todos. Ainda assim, endereço esta mensagem particularmente a mim mesmo.
Em primeiro lugar, seu caráter é o maior pilar ou a ruína da sua prática.
é necessário conhecer, é necessário enxergar, é necessário avaliar e é necessário refletir sobre seu próprio caráter. Não se transforme num homem de sete ofícios sem domínio de um sequer, concentre-se de forma unifocada no caminho; o caminho pode ser simples, no entanto, aprenda a ter maestria nele. Afinal de contas, quantas mentes alguém tem? Só se tem uma mente, e se assenhorar dela é o que chamamos de o caminho.
Em segundo lugar, seja você mesmo. Ao fazê-lo você estará livre de mentiras de inverdades, e se tornará sincero. Em tercerio lugar, seja leal. Haverá altos e baixos em sua prática. Haverá momentos em que você vai ter vontade de praticar e momentos em
que você não vai ter vontade. ãs vezes outras pessoas irão encorajá-lo e Por fim, é necessário que você tenha aspirações. Aspirações baseadas no Dharma e nos seres sencientes, em você mesmo e no próximo e na felicidade imediata e no grandioso êxtase no longo prazo.
Sarva Mangalam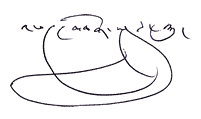 Kyabgön Phakchok Rinpoche
---
JAPANESE
自分への手紙
近く、そして遠くにいる友人たちへ、
皆様が健康で幸福であることを願っています。今私は自分の拠点であるカトマンズのボダナートにいます。朝から自分の寺の前に座りマニ車を持ちながら、私の祖父のお経を読んでいます。これが私の幸福な人生の定義です。
この特別な太陰暦の10日目、皆さんに即興的なメッセージ、リマインダーを送りたいと思います。しかしこれは私自身にも当てた手紙にもなります。
まず初めに、自分の性格は一番の応援者であり、又自らの修行への破壊者にもなりうること。自らの性格を知り、見て、図り、内省する必要があります。
「多芸は無芸」にならないようにしてください。
道に一点集中すること。道はシンプルですが、それを極めるため学ぶのです。
結局、幾つの心を私たちは持っているのでしょう?
心は一つしかなく、それを極めることを道と呼びます。
第二に、自分らしくいてください。
そうすることで、嘘から自由となり、真実でないことから自由になり、誠実になれます。

第三に、忠義であること。
修行が上手くいくときもあり、うまくいかないときもあるでしょう。
修行したいときもあり、修行したくないときもあるでしょう。
時に人はあなたの修行を励まし、時に修行するのを思いとどまらせるでしょう。状況が如何なるものであっても、自分のラマ(師)、修行とサンガを放棄しないでください。私たちが業の縁により自分の両親から生まれてきたように、離れないということを学んでください。

最後に、皆さんは発願をする必要があります。
仏法と衆生、自分自身と他者、そして一時的な幸福と長期的な大楽を基盤とした発願をしてください。
リンポチェはサンガ又賛同者の方々に金剛六句祈願文を年間1千万回合同で唱えることを推奨しています。過去6か月で合計1,902,200回唱えました。
---
SIMPLIFIED CHINESE
一封写给自己的信
亲爱的十方法友们,
希望大家都健康如意。我现在在加德满都博达那的家裡,今天早上我在佛堂前,手裡持着转经轮,阅读我祖父留下来的文字。这是我认爲最棒的快乐时光。
在这藏曆初十的殊胜日,我想和你们分享这段信笔写来的话语或是提醒,尤其是给我自己的提醒。
首先,我要说的是,「你的性格是你修行最大的支柱,也是最大的缺陷」。
对于你自己的性格,你必须要去了解、去看、去判断,也要去反省。
不要让自己变成一个什麽都懂,却什麽都不专精的人。
在法道修行上,学习一次只专注于一件事,让法道变得单纯,也让自己变得更熟练。
毕竟,我们终究有几颗心?
我们只有一颗心,而掌握与熟悉这颗心的过程就是法道。
第二点,「做你自已」。
如果你试着做自己,那麽你就不需要编故事,你就能远离妄言,久而久之你将变得更真诚。
第三点,「忠心不二」。
在你的修行过程中一定会有起有落,时好时坏。
也会有很想修行,与完全不想修行的时候。
有时候,身边的人会鼓舞你去修行,但有些时候也会令你感到沮丧。
不论发生什麽事情,千万不要背离你的上师(佛)、你的修行(法)、以及你的法友(僧)。
正如我们因业力没有选择父母的权利,你要学习如何坚持下去。
最后,「发愿」。
你必需发一个跟佛法、有情众生相关,跟你自己及他人有关、跟暂时的快乐以及永恆的大乐有关的愿。
---
TRADITIONAL CHINESE
一封寫給自己的信
親愛的十方法友們,
希望大家都健康如意。我現在在加德滿都博達那的家裡,今天早上我在佛堂前,手裡持著轉經輪,閱讀我祖父留下來的文字。這是我認爲最棒的快樂時光。
在這藏曆初十的殊勝日,我想和你們分享這段信筆寫來的話語或是提醒,尤其是給我自己的提醒。
首先,我要說的是,「你的性格是你修行最大的支柱,也是最大的缺陷」。
對於你自己的性格,你必須要去了解、去看、去判斷,也要去反省。
不要讓自己變成一個什麼都懂,卻什麼都不專精的人。
在法道修行上,學習一次只專注於一件事,讓法道變得單純,也讓自己變得更熟練。
畢竟,我們終究有幾顆心?
我們只有一顆心,而掌握與熟悉這顆心的過程就是法道。
第二點,「做你自已」。
如果你試著做自己,那麼你就不需要編故事,你就能遠離妄言,久而久之你將變得更真誠。
第三點,「忠心不二」。
在你的修行過程中一定會有起有落,時好時壞。
也會有很想修行,與完全不想修行的時候。
有時候,身邊的人會鼓舞你去修行,但有些時候也會令你感到沮喪。
不論發生什麼事情,千萬不要背離你的上師(佛)、你的修行(法)、以及你的法友(僧)。
正如我們因業力沒有選擇父母的權利,你要學習如何堅持下去。
最後,「發願」。
你必需發一個跟佛法、有情眾生相關,跟你自己及他人有關、跟暫時的快樂以及永恆的大樂有關的願。
---
VIETNAMESE
Letter to myself
Thân gửi Quý Đạo hữu gần và xa
Tôi hy vọng tất cả các bạn đều khỏe mạnh và hạnh phúc. Tôi đang ở nhà tại Boudhanath, Kathmandu. Trong trang phục của ông nội với kinh luân mani trong tay, tôi đã dành thời gian của buổi sáng để hành trì trước bàn thờ. Đây là một định nghĩa lý tưởng khi nói về khoảng thời gian hạnh phúc.
Vì vậy, trong ngày 10 âm lịch này, tôi muốn gửi một thông điệp ngẫu hứng hay một lời nhắn nhủ đến tất cả các bạn. Tuy nhiên, đây cũng là lời nhắc nhở đặc biệt dành cho chính tôi.
Thứ nhất, tính cách vừa là điều hỗ trợ lớn nhất, vừa là nguyên nhân khiến cho thực hành của bạn sa sút.
Bạn cần biết, bạn cần thấy, bạn cần đo lường, và bạn cần phải quán xét tính cách của chính mình.
Đừng biến mình thành một người biết nhiều việc nhưng chẳng tinh chuyên được bất cứ việc gì.
Tập trung thật sâu sắc vào một vấn đề trên bước đường thực hành, con đường của bạn có thể đơn giản, nhưng hãy học cho đến mức thật thông thạo nó.
Xét cho cùng, chúng ta có bao nhiêu Tâm?
Chúng ta chỉ có duy nhất một Tâm, và quá trình làm chủ Tâm này được gọi là con đường.

Thứ hai, hãy là chính mình.
Sống theo cách này, bạn được tự do khỏi những lời dối trá, tự do khỏi những điều không thành thật và bạn trở nên rất mực chân thành.

Thứ ba, hãy trung thành.
Sẽ có những thăng trầm trong sự thực hành của bạn.
Sẽ có lúc bạn muốn và không muốn thực hành.
Đôi khi có người sẽ khuyến khích bạn và, đôi khi, có người sẽ ngăn cản bạn thực hành.
Bất kể là hoàn cảnh nào, đừng bao giờ từ bỏ Vị Thầy của mình, đừng từ bỏ sự thực hành và đừng từ bỏ Tăng Đoàn.
Cũng giống như, chúng ta được sinh ra bởi nghiệp lực nên không thể tự ý lựa chọn cha mẹ, hãy học cách sống với hoàn cảnh.

Cuối cùng, bạn cần phải có nguyện ước.
Những ước nguyện lấy Pháp và chúng sinh làm nền tảng, dựa trên chính mình và mọi người, dựa trên hạnh phúc ngắn tạm và kể cả niềm đại lạc dài lâu.
Sarva Mangalam,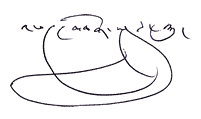 Kyabgön Phakchok Rinpoche
Rinpoche yêu cầu Tăng Đoàn cũng như những hành giả được truyền cảm hứng cùng trì tụng bài Nguyện Kim Cương Sáu Dòng để tích lũy đủ tổng số 10,000,000 biến (mười triệu biến) mỗi năm. Trong 6 tháng vừa qua, chúng ta đã cùng tích lũy được 1,902,200 biến.
---
NEPALI
आफ्नैलागि चिठ्ठि
नजिक र टाढा रहेका प्यारा साथीहरु,
मलाई आशा छ कि तपाईँहरु स्वस्थ र खुशी हुनुहुन्छ। यो समयमा म अहिले बौद्ध, काठमाडौँस्थित आफ्नो घरमा छु। आजभोलि म बिहानीको समयम पूजा कोठामा आफ्नो हातमा माने घुमाउँदै मेरो हजुरबुवाको केहि किताबहरु पढ्दै बिताउने गर्छु। यो मेरो खुसी समयको आदर्श परिभाषा हो।
त्यसैले यो दशमीको दिनमा म यो अनियोजित सन्देश तपाईँहरुलाईँ अनुस्मारकको रुपमा पठाउन चाहन्छु। तर यो सन्देश विशेष गरी आफ्नैलागि पनि हो।
सर्वप्रथम, तपाईँको आफ्नै स्वभाव तपाईँको अभ्यासको सबैभन्दा ठूलो समर्थक र विरोधी हो।
तपाईँले आफ्नो स्वभावलाई जान्नुपर्छ, हेर्नुपर्छ, मुल्याङ्कन गर्नुपर्छ र यसमा ध्यान गर्नुपर्छ, चिन्तन गर्नुपर्छ।
धेरै कुरामा हात हाल्ने तर सफल कुनैमा नहुने नहुनुस्।
मार्गमा एकाग्र भएर लाग्नुस; मार्ग सरल हुन सक्छ तर यसलाई पूर्ण रुपमा सिक्नुहोस। आखिरमा हामीसँग कतिओटा चित्त छ र?
हाम्रो मात्र एउटा चित्त छ र त्यसलाई अधिनमा पार्नु नै मार्ग हो।
दोस्रो कुरा, आफै हुनुहोस्। त्यसो गर्दा, तपाईँ झुठ, असत्यबाट मुक्त हुनुभई सच्चा हुनुहुनेछ।
तेस्रो कुरा, ईमान्दार हुनुहोस्।
तपाईँको अभ्यासमा उतारचढाव आउनेछन्।
त्यो समय आउनेछ जब तपाईँलाई अभ्यास गर्न मन लाग्ला वा अभ्यास गर्न मन नलाग्ला।
कहिलेकाहिँ अरुले तपाईँलाई अभ्यास गर्न प्रोत्साहन दिनुहोला त कुनै समय तपाईँलाई आफ्नै अभ्यास गन्र हतोत्साहित पार्नुहोला।
तर जस्तोसुकै अवस्थामा आइपरेपनि, आफ्नो गुरु, अभ्यास र संघलाई नत्याग्नुहोस्।
जसरी हामी कर्मानुसार एक जोरी आमाबुवाबाट जन्मिएका छौँ, त्यसरी नै ईमान्दार हुन सिक्नुहोस्।
अन्त्यमा, तपाईँसँग आशिष् हुनुपर्छ।
धर्म र प्राणीहरुमा आधारित, आफुमा आधारित, छोटो समयको खुशिमा आधारित र लामो समयको परमसुखमा आधारित आशिष्हरु हुनुपर्छ।
सर्व मङ्गलम,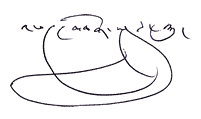 क्याबग्वोन् फाग्छोग् रिन्पोछे।
---
ITALIAN
Lettera a Me Stesso
Cari Amici Vicini e Lontani,
Spero che siate tutti in salute e felici. In questo momento sono nella mia base in Boudhanath, Kathmandu. Ho passato le mie mattine di fronte al mio altare con una ruota mani nella mia mano e recitando dei testi appartenuti a mio nonno. Questa è la mia definizione ideale per un periodo felice.
Così, per questo particolare 10° giorno del calendario lunare, voglio mandare questo messaggio improvvisato, o richiamo, a tutti voi e in particolare a me stesso.
Prima di tutto la vostra indole è sia il vostro più grande aiuto sia la rovina della vostra pratica, dovete conoscere, dovete vedere, dovete misurare la vostra indole e dovete riflettere su di essa.
Non siate degli "apprendisti di molto ma maestri di poco", concentratevi univocamente sul sentiero, il sentiero può essere semplice ma imparate a padroneggiarlo, dopotutto quante menti abbiamo? Abbiamo solo una mente e il padroneggiarla è detto essere il sentiero.
Secondo, siate voi stessi. Facendo così sarete liberi dalle bugie, liberi dalla falsità e diventerete sinceri.
Terzo, siate leali. Ci saranno alti e bassi nella vostra pratica. Ci saranno momenti in cui vorrete praticare e momenti in cui non vorrete farlo.
A volte gli altri vi incoraggeranno a praticare e a volte vi scoraggeranno a farlo.
Non importa quali siano le circostanze, non abbandonate il lama, né la vostra pratica né il vostro sangha.
Proprio come siamo nati karmicamente da una coppia di genitori imparate a restare insieme.
Infine, dovete avere un'aspirazione, [delle] aspirazioni basate sul dharma e sugli esseri senzienti, basate su voi stessi e su gli altri e basate su una felicità di breve durata e su una beatitudine di lunga durata.
Sarva Mangalam,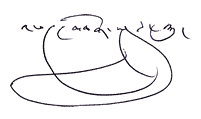 Kyabgon Phakchok Rinpoche
Rinpoche ha chiesto al suo sangha, come anche a tutti coloro che si sentono ispirati, a prendere parte all'accumulazione di 10.000.000 (dieci milioni) di recitazioni della supplica dei Sei Versi Vajra annuale. Nei passati sei mesi ne abbiamo accumulate un totale di 1.902.200
---
SPANISH
Carta a mí mismo
Queridos amigos que se encuentran cerca y lejos:
Espero que todos estén sanos y felices. Por el momento estoy en mi casa en Boudhanath, Katmandú. He pasado mis mañanas frente a mi altar con un molino de oración en la mano y leyendo algunos textos que pertenecieron a mi abuelo. Éste es mi ideal de un tiempo feliz.
Así que, para este décimo día del calendario lunar, quisiera mandar este mensaje que surgió espontáneamente como recordatorio para todos ustedes, pero que al mismo tiempo es muy particular para mí mismo.
Primero que nada, tu propio carácter es lo que más puede apoyar o ir en contra de tu práctica.
Necesitas saber, necesitas ver, necesitas medir y necesitas reflexionar en tu propio carácter.
No te vuelvas conocedor de todos los oficios, pero sin dominar ninguno.
Enfócate únicamente en el camino; el camino puede ser simple, pero aprende a dominarlo.
Después de todo, ¿cuántas mentes tenemos?
Sólo tenemos una y dominarla es lo que llamamos el camino.
En segundo lugar, sé tú mismo.
Al serlo, te liberas de las mentiras, de las falsas verdades, y te vuelves sincero.
En tercer lugar, sé fiel.
En tu práctica habrá sube y bajas.
Habrá momentos en los que quieras meditar y otros en los que no.
A veces otros te animarán y a veces te desalentarán de practicar.
Sin importar las circunstancias, nunca renuncies a tu lama, a tu práctica y a tu sangha.
Así como tenemos el karma de nacer de un par de padres, aprendan a estar ahí [para ellos].
Finalmente, debes tener una aspiración.
Aspiraciones que se basen en el dharma y los seres sensibles, que se basen en ti mismo y en los demás, y que se basen en felicidad a corto plazo y gozo a largo plazo.
Sarva Mangalam,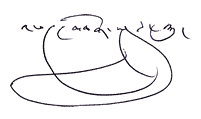 Kyabgön Phakchok Rinpoche
Rinpoche ha pedido a su sangha y a quienes se animen a participar a que acumulen 10,000,000 (diez millones) de recitaciones de la súplica en seis versos al año. En los últimos seis meses hemos acumulado un total de 1,902,200.
---
ROMANIAN
Scrisoare catre mine
Dragi prieteni de aproape si din departare,
Sper ca sunteti toti sanatosi si fericiti. In prezent sunt acasa, in Boudhanath, Kathmandu. Imi petrec diminetile in fata altarului, cu morisca de rugaciuni intr-o mana, citind texte care au apartinut bunicului meu (Urgyen Rinpoche). Aceasta este definitia mea ideala despre cum sa iti petreci timpul in mod fericit.
Asadar, pentru aceasta a zecea zi din calendarul lunar, as dori sa va transmit tuturor acest mesaj improvizat sau memento. Cu toate acestea, el imi este mai cu seama adresat mie insumi.
Inainte de toate, propriul caracter iti este cel mai important sprijin si pericol al practicii.
Trebuie sa cunosti, sa vezi, sa masori si sa reflectezi asupra propriului caracter. Nu deveni cineva care se risipeste, incercand sa faca de toate. Concentreaza-te neabatut asupra caii, care poate fi una simpla, dar invata sa o stapanesti. In cele din urma, cate minti avem? Avem doar o minte, iar stapanirea ei se numeste calea.
In al doilea rand, fii tu insuti. In acest fel, esti liber de minciuni, liber de neadevaruri si devii sincer.
In al treilea rand, fii loial.
Te vei confrunta cu suisuri si coborasuri in practica ta. Vor fi momente in care vei dori, sau nu, sa practici. Uneori altii te vor incuraja si, alteori, te vor descuraja de la a-ti face practica. Indiferent de circumstante, nu renunta la maestru, la practica si la sangha.
In acelasi mod in care, karmic, suntem nascuti in sanul unei familii, invata sa fii stabil.
In cele din urma, ai nevoie de o aspiratie.
Aspiratii care sa se fundamenteze pe dharma si fiintele simtitoare, sa se bazeze pe tine insuti si ceilalti, sa se bazeze pe fericirea pe termen scurt si mareata beatitudine pe termen lung.
Sarva Mangalam,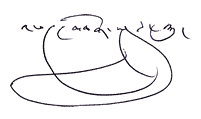 Kyabgön Phakchok Rinpoche
Rinpoche a solicitat ca sangha, precum si oricine se simte inspirat, sa participe la acumularea anuala a 10,000,000 (zece milioane) de recitari a rugaciunii Sase versuri vajra. In ultimele sase luni am acumulat un total de 1,902,200 recitari.