Dear friends near and far
Tashi Delek, Happy Guru Rinpoche Day. I'm back to send messages to all of my dharma brothers, sisters, and friends near and far. I just want to say that life is precious. First, the most important advice I have to give is do not get distracted completely. Of course, we have so many things to do in life such as helping people, working hard, making money, and managing life. But at the same time, please don't get distracted completely. Remind yourself to be present, compassion, meditate, and go back to the practice of whatever you are doing.
The second request is for whoever is on the path, whoever is practicing dharma, please watch your behaviors because behavior is important. And I know it is not easy, but because we are practitioners, our behavior should be nicer. So please behave nicely to your dharma brothers and sisters, your family members, your friends, and your society wherever you are.
We all like to dream, we all like to imagine, we all like to project, and we all like to have the kind of world we want to be in. To have that dream is good, but don't get hooked onto the dream, don't attach to it, don't hold too strongly to that dream. Because then we are going to blame others for not having the dream that we picture. So please don't daydream.
Thirdly I just want to say, encourage yourself. Read some Dharma books and do some meditation. Don't make too many excuses. Dharma practice is not just a figure or image or time, dharma practice is always the practice of not becoming deluded. That means being realistic. So, if you are unhappy because somebody treated you badly today, what does that mean? That means your mind is not calm. That means you are blaming others. That means you have anger. That means your mind is not able to practice dharma. So, try to be realistic.
I just wanted to send a message with some practical advice today, and I send many, many of my loves and prayers. I hope you are enjoying, being happy, being content and enjoying what you have. And don't always make yourself unhappy by complaining to yourself or others. Ok?
I am happy to announce again that this month's video message has subtitles in English, Chinese (simplified and traditional), Indonesian, Thai, Vietnamese, Spanish, German, and Portuguese. Please click the settings wheel in the bottom right corner of the video to access these options.
Sending you much, much love.
Sarva Mangalam,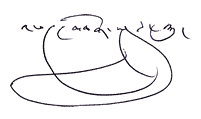 Phakchok Rinpoche