Dear friends near and far
Happy Guru Rinpoche Day! I am at present presiding over the Tsekar "White Amitayus" Drupchen here at our Ka-Nying Shedrub Ling Monastery in Boudhanath. It is a five family Buddha Amitayus practice with the hundred deities that Guru Rinpoche received at the Maratika cave in Nepal with Lhacham Mandarava.
Due to my excellent merit, all my aspirations have been fulfilled. Especially, it is an extremely great fortune that the sacred dharma has been translated and taught, spreading its light like the rising sun. Now I implore you to grant me a teaching to make my life span most excellent.
King Trisong Deutsen made this request while performing a feast gathering.
Master Padma replied:
Your Majesty, someone with the most excellent merit cannot also have the longest life. Yet, Your Majesty, since I have reached the vidyadhara level of longevity, I shall perform the life-sadhana and confer upon you the empowerment of longevity.
Guru Rinpoche gave this empowerment to the king Trisong Deutsen, who, according to his karma, was not meant to live more than fifty-six years. But after receiving the longevity empowerment, his life was extended by thirteen years and remained till the age of sixty-nine.
This is the third day of the our nine-day Drubchen. Long life is very important because it is the basis for us to accumulate merit and wisdom. Whether you are a practitioner or not, I pray that you all know the value of life and that you take some time every day to do something meaningful, as much as you can.
Sarva Mangalam,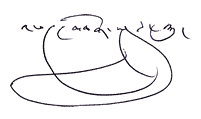 Phakchok Rinpoche
---
TRANSLATIONS
Portuguese
Spanish
Simplified Chinese
Traditional Chinese
Vietnamese
Russian
Ukrainian
Nepali
Romanian
---
ITALIAN
Cari Amici Vicini e Lontani,
Felice Giorno di Guru Rinpoche!
Al momento sto presiedendo il Drupchen di Tsekar "Amitayus Bianco" qua nel nostro Monastero Ka-Nying Shedrub Ling in Boudhanath. E' una pratica delle cinque famiglie del Buddha Amitayus con le cento divinità che Guru Rinpoche ha ricevuto nella grotta di Maratika in Nepal con Lhacham Mandarava.
Grazie ai miei eccellenti meriti tutte le mie aspirazioni sono state esaudite. Specialmente è una fortuna estremamente grande che il sacro dharma sia stato tradotto ed insegnato, diffondendo la sua luce come il sole che sorge. Adesso ti imploro di concedermi un insegnamento per rendere più eccellente la durata della mia vita. Il re Trisong Deutsen fece questa richiesta mentre stava eseguendo una festa di offerta (tsok).
Il Maestro Padma rispose, "Vostra Maestà, qualcuno con i più eccellenti meriti non può anche avere la vita più lunga. tuttavia, Vostra Maestà, siccome ho raggiunto il livello di Vidyadhara della longevità, eseguirò la sadhana-della-vita e ti conferirò l'iniziazione della longevità."
Guru Rinpoche diede questa iniziazione al re Trisong Deutsen che, per il suo karma, era destinato a vivere non più di cinquantasei anni ma, dopo aver ricevuto l'iniziazione della longevità, la sua vita fu estesa di tredici anni e visse fino all'età di sessantanove anni.
Questo è il terzo giorno del nostro Drubchen di nove giorni. Una lunga vita è molto importante perché essa è la base che ci permette di accumulare meriti e saggezza. Che voi siate praticanti o no, io prego che tutti voi conosciate il valore della vita e che usiate un pò di tempo ogni giorno per fare qualcosa di significativo, più che potete.
Sarva mangalam
Phakchok Rinpoche
---
PORTUGUESE
Caros amigos próximos e distantes:
Feliz dia de Guru Rinpoche! Estou no momento celebrando o Drubchen de Tsekar "Amitayus Branco" aquí no nosso monastério Ka-Nying Shedrubling em Boudhanath. Trata-se de uma prática dos Budhas Amitayus das cinco famílias com as cem divindades; Guru Rinpoche a recebeu na caverna de Maratika no Nepal quando lá esteve com Lhacham Mandarava."Graças ao meu excelente mérito, todas as minhas aspirações se realizaram. É particularmente muitíssimo afortunado que o Dharma sagrado tenha sido traduzido e ensinado e que seu brilho resplandesça como o sol ao alvorecer. Assim, imploro que concedas um ensinamento que nos assegurea mais excelente longevidade." O rei Trisong Deutsen rogou desta forma oferecendo uma assembléia defestim. O Mestre Padma retrucou "Majestade, não é dado a quem tem o mais excelente mérito desfrutar também de longevidade. Não obstante, tendo alcançado o nível de vidyadhara da longevidade, praticarei a sadhana de longa vida e lhe outorgarei esta prática."Guru Rinpoche concedeu a outorga ao Rei Trisong Deutsen, que de acordo com seu karma não passaria dos cinquenta e cinco anos. No entanto, após receber a outorga da prática de longevidade, suavida se estendeu em treze anos e ele viveu até os sessenta e nove.Estamos no terceiro dia de nosso Drubchen de nove dias. A longevidade é importante por ser abase de nossa acumulação de mérito e sabedoria. Sejam ou não praticantes, rezo para que todos reconheçam o valor da vida e que dediquem algum tempo diariamente para a realização de algo significativo tanto quanto lhes seja possível
Sarva Mangalam,
Phakchok Rinpoche
---
SPANISH
Queridos amigos que se encuentran cerca y lejos:
¡Feliz día de Guru Rinpoche!Por el momento estoy encabezando el drupchen de Tsekar "Amitayus Blanco", aquí en nuestro monasterio Ka-Nying Shedrubling, en Boudhanath. Se trata de una práctica de las cinco familias de Buddha Amitayus que incluye las cien deidades que Guru Rinpoche recibió en la cueva de Maratika, mientras estaba en Nepal con Lhacham Mandarava. El rey Trisong Deutsen hizo esta petición durante un banquete de ofrendas: "Debido a mi excelente mérito, todas mis aspiraciones se han cumplido. Sobre todo, es una gran fortuna que todo el sagrado dharma se haya traducido y enseñado, y su luz se esté esparciendo como el sol naciente. Ahora te imploro que me concedas una enseñanza para que mi tiempo de vida sea de lo más excelente".El Maestro Padma respondió: "Su Majestad, alguien con el mérito más excelente no puede tener también la vida más larga. Sin embargo, Su Majestad, puesto que alcancé el estado de longevidad del vidyadhara, realizaré la sadhana de vida y le conferiré el empoderamiento de la longevidad".Guru Rinpoche le confirió este empoderamiento al Rey Trisong Deutsen, quien, de acuerdo con sukarma, no debía vivir más de cincuenta y seis años. Pero, después de recibir el empoderamiento de longevidad, su vida se extendió trece años más y vivió hasta los sesenta y nueve años de edad.Este es el tercer día de los nueve que dura el drupchen. Tener una larga vida es importante porque es la base que tenemos para acumular mérito y sabiduría. Sean o no practicantes, hago plegarias para quetodos ustedes valoren sus vidas y se tomen el tiempo diariamente para hacer algo significativo, tanto como puedan.
Sarva Mangalam,
Phakchok Rinpoche
---
SIMPLIFIED CHINESE
亲爱的十方朋友,莲师日快乐! 我目前正在博达那的噶宁谢竹寺举行白长寿佛成就法会。这个修持五佛之一无量寿佛与一百位本尊的法,为莲花生大师与曼达拉哇佛母于尼泊尔玛拉蒂卡洞穴所受。 赤松德赞王曾在举行荟供时提出了这个请求,「由于我极大的福德,我所有的热望均已实现。特别是神圣佛法已被翻译且被教导,一如旭日东升般光芒照耀,这是何其大哉的福报啊!现在,我向您恳求,赐予我使我寿命极长的法教。」莲师回答说:「陛下,一个具备殊胜福德之人,并无法同时拥有最长的寿命。话虽如此,陛下,由于我已获致长寿持明果位,我当主修长寿仪轨,并授予您长寿灌顶。」 莲花生大师赐予赤松德赞王长寿灌顶,根据其业力,并不能活超过五十六年的寿命。但在获得长寿灌顶后,其寿命展延了十三年,直至六十九岁。 今天是我们为期九天成就法会的第三天。长寿是非常重要的,因为它是我们积聚智慧福德的基础。无论你是否为修行者,我祈愿你能了知生命的意义,并且在每一天花一些时间进行有意义的事情。我期望你们能尽可能地做到。 敬祝一切吉祥,帕秋仁波切
---
TRADITIONAL CHINESE
親愛的十方朋友,蓮師日快樂!我目前正在博達那的噶寧謝竹寺舉行白長壽佛成就法會。這個修持五佛之一無量壽佛與一百位本尊的法,為蓮花生大師與曼達拉哇佛母於尼泊爾瑪拉蒂卡洞穴所受。赤松德贊王曾在舉行薈供時提出了這個請求,「由於我極大的福德,我所有的熱望均已實現。特別是神聖佛法已被翻譯且被教導,一如旭日東昇般光芒照耀,這是何其大哉的福報啊!現在,我向您懇求,賜予我使我壽命極長的法教。」蓮師回答說:「陛下,一個具備殊勝福德之人,並無法同時擁有最長的壽命。話雖如此,陛下,由於我已獲致長壽持明果位,我當主修長壽儀軌,並授予您長壽灌頂。」蓮花生大師賜予赤松德贊王長壽灌頂,根據其業力,並不能活超過五十六年的壽命。但在獲得長壽灌頂後,其壽命展延了十三年,直至六十九歲。今天是我們為期九天成就法會的第三天。長壽是非常重要的,因為它是我們積聚智慧福德的基礎。無論你是否為修行者,我祈願你能了知生命的意義,並且在每一天花一些時間進行有意義的事情。我期望你們能盡可能地做到。敬祝一切吉祥,帕秋仁波切
---
VIETNAMESE
Thân chào Quý Đạo hữu gần và xa,
Mừng ngày Thánh vía Đức Liên Hoa Sinh!Tại thời điểm này, tôi đang làm chủ trì Đại lễ cầu nguyện "Đức Phật Vô Lượng Thọ". tại tu viện Ka-Nying Shedrubling ở Boudhanath. Pháp thực hành Đức Vô Lượng Thọ Như Lai thuộc Ngũ bộ Phật kết hợp với một trăm vị hóa thần. Đức Liên Hoa Sinh đã thành tựu Pháp này cùng với phối ngẫu Lhacham Mandarava tại Động Maratika ở Nepal."Nhờ phước báu toàn hảo, tất cả những ước nguyện của ta đã được viên mãn. Đặc biệt, một điều vô cùng may mắn đó là những Giáo Pháp linh thiêng đã được chuyển dịch và thuyết giảng, nhờ đó ánh sáng của Đạo Pháp được lan tỏa như tia nắng mặt trời vừa mọc. Bây giờ, ta khẩn cầu Ngài, hãy ban bố những lời giảng thuyết để khiến cho cuộc đời này trở thành tối thượng." Đây là lời thỉnh cầu từ Đức Vua Trisong Deutsen trong khi Ngài tiến hành Đại Lễ cúng dường.Lúc này, Đạo Sư Padma trả lời: "Thưa Hoàng Thượng, một người với phước báu toàn hảo nhất cũng không thể kéo dài thọ mệnh. Tuy vậy, thưa Đức Vua, do ta đã đạt được cấp độ của Bậc Trì Minh Vương đối với Pháp Trường Thọ, nay ta sẽ trao truyền nghi quỹ-sinh mệnh và ban cho Ngài Quán Đảnh Trường Thọ".Guru Rinpoche đã ban Quán Đảnh cho Đức Vua Trisong Deutsen, người mà nếu chiếu theo nghiệp quả sẽ sống không quá năm-mươi-sáu năm. Nhưng sau khi tiếp nhận Quán Đảnh Trường Thọ, tuổi thọ của Ngài kéo dài thêm được mười-ba-năm nữa, Ngài sống cho đến tuổi sáu-mươi-chín.Hôm nay là ngày thứ ba của Đại Lễ Drupchen-chín-ngày. Thọ mệnh lâu dài rất quan trọng bởi vì thân thể cũng như kiếp sống này là nền tảng để chúng ta có thể tích tập công đức và trí tuệ. Dù bạn có phải là hành giả hay không, tôi cầu nguyện cho bạn thấu hiểu được giá trị của cuộc sống, nhờ vậy mà mỗi ngày bạn có thể dành ra một khoảng thời gian để làm những điều gì đó có ý nghĩa, hãy làm nhiều nhất khi bạn có thể.
Sarva Mangalam,
Phakchok Rinpoche
---
RUSSIAN
Дорогие друзья, те, кто поблизости и далеко,поздравляю вас с днём Гуру Ринпоче! В данный момент я возглавляю Цекар Друбчен Белого Амитаюса в нашем монастыре Ка-Ньинг Шедруб Линг у Ступы Боднатх. Это практика пяти семейств Будды Амитаюса и ста божеств, которую Гуру Ринпоче получил в пещере Маратика в Непале вместе с принцессой Мандаравой. «Благодаря моей превосходной добродетели все мои устремления осуществились. В особенности, это невероятная удача, что священную Дхарму перевели, и что ей обучают, распространяя её свет подобно восходящему солнцу. Теперь я молю тебя даровать учение, которое обеспечит мне исключительное долголетие». С такой просьбой обратился король Трисонг Децен во время подношения пиршества (цога). Учитель Падма ответил: «Ваше Величество, те, кто отличаются непревзойдённой добродетелью, не могут обладать ещё и наиболее долгой продолжительностью жизни. Тем не менее, Ваше Величество, поскольку я достиг уровня видьядхары долголетия, я выполню садхану долгой жизни и дарую вам посвящение долгой жизни».Гуру Ринпоче даровал это посвящение королю Трисонгу Децену, которому, в соответствии с его кармой, было отведено не более 56 лет жизни. Но, получив посвящение долгой жизни, он прожил 69 лет, на тринадцать лет дольше.Сегодня третий из девяти дней нашего Друбчена. Долголетие очень важно, поскольку оно является основой для того, чтобы мы накапливали заслугу и мудрость. Практикуете вы Дхарму или нет, я молюсь за то, чтобы все вы осознали ценность жизни, и чтобы каждый день, как можно больше, вы уделяли время тому, чтобы делать что-то наполненное смыслом.
Сарва мангалам (пусть всё будет благоприятным),
Пакчок Ринпоче
---
UKRAINIAN
Дорогі друзі, ті, хто поблизу та далеко,вітаю вас із днем Ґуру Рінпоче!На даний момент я очолюю Цекар Друбчен Білого Амітаюса в нашому монастирі Ка-Н'їнґ Шедруб Лінґ біля Ступи Боднатх. Це практика п'яти родів Будди Амітаюса та ста божеств, що її отримав Ґуру Рінпоче у печері Маратика в Непалі разом із принцесою Мандаравою."Завдяки моїм неперевершеним чеснотам, усі мої прагнення здійснилися. Зокрема, це надзвичайно велика удача, що священну Дгарму було перекладено, і що їй навчають, розповсюджуючи її світло подібно сходу сонця. Тепер я молю тебе дарувати вчення, яке забезпечить мені виняткове довголіття". Таке прохання висловив король Трісонґ Децен під час офіри учти (цоку).Учитель Падма відповів: "Ваша Величносте, ті, кого вирізняють неперевершені чесноти, не можуть мати ще й найдовше життя. Тим не менш, Ваша Величносте, осікількі я досяг рівня від'ядгари довголіття, я виконаю садгану довгого життя та дарую вам посвяту дового життя".Ґуру Рінпоче дарував цю посвяту королю Трісонґу Децену, якому, відповідно до його карми, було відведено жити не більше 56 років. Проте, завдяки отриманню посвяти довголіття, його життя було подовжене на тринадцять років, тож він прожив до 69 років.Сьогодні третій із дев'яти днів нашого Друбчену. Довге життя дуже важливе, оскільки є основою для того, щоб ми накопичували заслугу та мудрість. Немає значення, чи ви практикуєте Дгарму, чи ні, я молюся за те, щоб усі ви пізнали цінність життя, і щоб кожного дня, якомога більше, ви приділяли час тому, що наповнене смислом і є значущим.
Сарва манґалам (нехай усе буде сприятливим),
Пакчок Рінпоче
---
NEPALI
नजिक अनि टाढा रहेका प्रिय साथीहरु,गुरु रिन्पोछे दिनको शुभकामना!म अहिले बौद्धस्थित हाम्रो कान्यिङ् शेडुब लिङ महाविहार (सेतो गुम्बा)मा छेकार "सेतो अमितायुस्" ड्रुपछ्येनको नेतृत्व गर्दैछु। यो सय देवता सहितको पञ्चबुद्ध अमितायुस्(को) अभ्यास हो जुन गुरु रिन्पोछेले ल्हाछाम मन्दरवासित नेपालको मारातिका (हलेसि) गुफामा प्राप्त गर्नुभएको थियो।राजा थ्रीसोङ्ग देछ्येनले गणचक्र पुजा गर्दैगर्दा यसरी अनुरोध गर्नुभयो, "मेरो उत्तम पुण्यले गर्दा मेरा सबै प्रणिधान पुरा भएका छन्। विशेषत: यो अहो भाग्य हो कि सुर्योदयको किरण फिंजिएको जस्तै यो पवित्र धर्म अनुवाद भएको छ र पढाइएको छ। अब म हजुरलाई मेरो जिवनावधि सर्वोत्त्कृष्ट बनाउने शिक्षा प्रदान गरिदिनहुन विनम्र अनुरोध गर्दछु।"आचार्य पद्म(सम्भव)ले जवाफ दिनुभयो,"महोदय, जसको सर्वोत्तम पुण्य छ, उसको आयु सबैभन्दा लामो हुनसक्दैन। तर महोदय, जबकि म विद्याधर-तहको दीर्घायूमा पुगेको छु, म आयु-साधना गर्नेछु र दीर्घायुको अभिषेक प्रदान गर्नेछु।"गुरु रिन्पोछेले राजा थ्रीसोङ्ग देछ्येनलाई यो अभिषेक प्रदान गर्नुभयो। वहाँको कर्म अनुसारको आयु मात्र छपन्न वर्षको थियो तर अभिषेक प्राप्तिपछि वहाँको आयु तेह्र वर्षले लम्बियो र वहाँ उनान्सत्तरी वर्षसम्म बाँच्नुभयो।आज नौ-दिने ड्रुपछ्येनको तेस्रो दिन हो। दीर्घायु पुण्यसंहार र ज्ञानसंहारको आधार भएकाले एकदम महत्त्वपूर्ण छ। तपाईँ अभ्यासकर्ता भएता पनि नभएता पनि, म प्रार्थना गर्छु कि तपाईँले जीवनको मुल्य थाहा पाउनुहुन्छ अनि तपाईँ सकेसम्म केहि अर्थपूर्ण कार्यको निम्ति हरेक दिन केहि समय निकाल्नुहुन्छ।सर्व मङ्गलम,फाग्छोग् रिन्पोछे।
---
ROMANIAN
Dragi prieteni de aproape si de departe,
O zi Guru Rinpoche fericita!
In prezent conduc drupchenul tsekar " Amitayus Alb" aici, la manastirea noastra Ka-Nying Shedrubling din Boudhanath. Este o practica Amitayus a celor cinci familii Buddha, cu o suta de zeitati, pe care Guru Rinpoche a primit-o la pestera Maratika din Nepal impreuna cu Lhacham Mandarava.
Ca urmare a meritului meu excelent, toate aspiratiile mele s-au indeplinit. Este, in special, de foarte bun augur faptul ca dharma sacra a fost tradusa si predata, raspandindu-si lumina asemeni soarelui care rasare. Acum te implor sa imi acorzi o invatatura care sa imi transforme durata vietii in modul cel mai favorabil. Regele Trisong Deutsen a adresat aceasta rugaminte in cadrul unei adunari in care aduceau ofrande.
Maestrul Padma i-a raspuns: "Majestate, cine are merite excelente nu poate avea si viata cea mai lunga. Cu toate astea, Majestate, pentru ca am atins nivelul de vidyadhara al longevitatii, voi indeplini sadhana vietii si o sa va ofer imputernicirea longevitatii."
Guru Rinpoche a conferit aceasta imputernicire regelui Trisong Deutsen, care, conform propriei karme, nu era menit sa depaseasca 56 de ani. Dar, dupa primirea imputernicirii de viata lunga, durata vietii i-a fost prelungita cu 13 ani si a trait pana la varsta de 69 de ani.
Aceasta este a treia zi din cele noua de Drubchen. O viata lunga este foarte importanta, pentru ca este baza acumularii noastre de merit si intelepciune. Fie ca sunteti sau nu practicanti, ma rog ca toti sa cunoasteti valoarea vietii si, zilnic, sa va faceti timp pentru a realiza ceva semnificativ, in masura posibilitatilor.
Sarva Mangalam,
Phakchok Rinpoche
---