Dear friends near and far
Picking up from where I left off last month, I hope you and your loved ones have been happy and healthy. Since our last message, I have been on the road from Tharpaling, Bhutan, then zipping through Europe into America and at the moment am somewhere between Boulder, Colorado, and Dallas, Texas, for the tour of my new book, Radically Happy.
The tour has been going great so far and since the topic is on happiness, I am constantly talking about it and reflecting on it and reflecting on my self and checking whether my mind is in tune with where I am. At times I have felt like a salesman selling the product "how to be happy!". And I have been a bit self-conscious as in "do I look and sound happy?", and then have tried to relax and look happy.
Before I go into this loop, I find it helpful to be mindful and reflect inwardly. Once, when I bring my mind home, I find that I am happy. Yes, genuinely happy.
Reflecting is Key
When reflecting, it is important to do so with your practice, personality, responsibility, and so forth. Reflect on your actions and reflect on your self.
When you don't reflect, you are like a blind person, not knowing where you are heading.
While reflecting, know that your innate nature is clean and has the Buddha nature. Keep the judgmental and comparing mind at bay.
For those of you who are somewhat on the Vajrayana path, whether you are an old student or a new one, the guidelines laid by Guru Rinpoche are the same:
ལྟ་བ་ནམ་མཁའ་བས་ཀྱང་མཐོ་ན༔
ལས་རྒྱུ་འབྲས་བག་ཕྱེ་བས་ཀྱང་ཞིབ༔

Although my view is higher than the sky,
My respect for the cause and effect of actions is as fine as grains of flour.
Be mindful and be responsible for your actions.
Sarva Mangalam,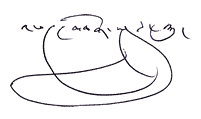 Phakchok Rinpoche
---
Translations
Chinese-Simplified
Chinese-Traditional
French
Indonesian
Japanese
Nepali
Portuguese
Romanian
Russian
Spanish
Thai
Ukrainian
Vietnamese
---
CHINESE-SIMPLIFIED
2018年10月19日 – 缺乏觉照的禅定是盲目的
亲爱的朋友,
接续上个月莲师日的讯息,我希望您和您的家人幸福健康。自上个月起,我便马不停蹄一路从不丹塔巴林前往欧洲、美国,为新书「根本的快乐」宣传,目前我人在科罗拉多州博德市与德州达拉斯之间的某个城镇。旅途一路平顺,因为演讲的主题是快乐,我得以藉此不断觉照自己,确认自己是否身在哪裡,心在哪裡。有时候我觉得自己像是贩卖「如何快乐」的销售员,得时时检视自己「是否看来快乐、听来也快乐」,然后告诉自己内在放鬆,外在怡颜悦色。在进入这个循环前,我发现保持正念、向内观看非常有帮助。一旦我将注意力带回自身,便很容易快乐。没错,是真正的快乐。
觉照是关键。
进行觉照时,关键在于运用你的修行方法,诚实、负责地观察自己。观察你的行为、观察你自己。如果你不觉照自己,就像个眼盲者,不知道自己正往哪裡去。有了觉照,就能确保自己内在是清淨的,并进而体验到佛性;你无须自我批判或比较。对于立志走在金刚乘修行道路上的人,无论资深或资浅,莲师的建言都是一样的:
ལྟ་བ་ནམ་མཁའ་བས་ཀྱང་མཐོ་ན༔,
ལས་རྒྱུ་འབྲས་བག་ཕྱེ་བས་ཀྱང་ཞིབ༔,

虽然我的见地高广如天空,
我对因果重视却细如麵粉。
觉察自己的行为、对自己的行为负责。
帕秋仁波切
Sarva Mangalam,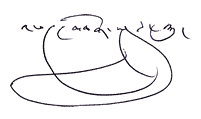 Phakchok Rinpoche
---
CHINESE-TRADITIONAL
2018年10月19日 – 缺乏覺照的禪定是盲目的
親愛的朋友,
接續上個月蓮師日的訊息,我希望您和您的家人幸福健康。自上個月起,我便馬不停蹄一路從不丹塔巴林前往歐洲、美國,為新書「根本的快樂」宣傳,目前我人在科羅拉多州博德市與德州達拉斯之間的某個城鎮。旅途一路平順,因為演講的主題是快樂,我得以藉此不斷覺照自己,確認自己是否身在哪裡,心在哪裡。有時候我覺得自己像是販賣「如何快樂」的銷售員,得時時檢視自己「是否看來快樂、聽來也快樂」,然後告訴自己內在放鬆,外在怡顏悅色。在進入這個循環前,我發現保持正念、向內觀看非常有幫助。一旦我將注意力帶回自身,便很容易快樂。沒錯,是真正的快樂。
覺照是關鍵。
進行覺照時,關鍵在於運用你的修行方法,誠實、負責地觀察自己。觀察你的行為、觀察你自己。如果你不覺照自己,就像個眼盲者,不知道自己正往哪裡去。有了覺照,就能確保自己內在是清淨的,並進而體驗到佛性;你無須自我批判或比較。對於立志走在金剛乘修行道路上的人,無論資深或資淺,蓮師的建言都是一樣的:
ལྟ་བ་ནམ་མཁའ་བས་ཀྱང་མཐོ་ན༔,
ལས་རྒྱུ་འབྲས་བག་ཕྱེ་བས་ཀྱང་ཞིབ༔,

雖然我的見地高廣如天空,
我對因果重視卻細如麵粉。
覺察自己的行為、對自己的行為負責。
帕秋仁波切
Sarva Mangalam,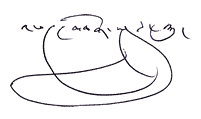 Phakchok Rinpoche
---
FRENCH
19 October 2018 – La méditation sans réflexion est aveugle
Chers Amis de près et de loin ,
Continuant du point où je vous avais laissé le dernier mois , j'espère que vous et vos bien-aimés ont été heureux et en bonne santé . Depuis le dernier message , j'ai été sur la route depuis Tharpaling , Bouthan , puis bondit à travers l'Europe jusqu'en Amérique où là en ce moment je suis entre Boulder, Colorado , et Dallas , Texas , pour la tournée pour mon nouveau livre « Radicalement heureux » . La tournée s'est très bien passé pour l'instant et comme le sujet est sur le bonheur , je me suis mis constamment à en parler et à y réfléchir , et à me pencher sur moi-même et vérifier si mon esprit est en phase avec où j'en suis . A certains moments , je me suis senti comme un commercial vendant le produit « comment être heureux ! ». Et je me suis mis un peu en auto contrôle sur le sujet « ai-je l'air heureux et est ce que je semble heureux ? » , et alors j'ai essayé de me relaxer et d'avoir l'air heureux . Avant d' en arriver là , j'avais trouvé intéressant d' être en pleine conscience et de réfléchir introspectivement .A partir du moment où je ramène mon esprit à sa maison , je trouve que je suis heureux , oui , véritablement heureux .
La réflexion est le point clé.
Quand nous sommes dans la réflexion , il est important de le faire avec votre pratique , votre personnalité , votre responsabilité et ainsi de suite , de réfléchir sur vos actions et de réfléchir sur vous même . Si vous ne réfléchissez pas , vous êtes comme un aveugle , ne sachant pas dans quelle direction vous allez .Quand vous réfléchissez , sachez que votre nature propre est pure , et est la nature de Bouddha . Gardez l'esprit qui juge et compare au garage . Pour ceux qui sont d'une façon ou d'une autre sur la voie du Vajrayana , que vous soyez un vieil étudiant ou un nouveau , les instructions laissées par Guru Rimpoche sont les mêmes :
ལྟ་བ་ནམ་མཁའ་བས་ཀྱང་མཐོ་ན༔
ལས་རྒྱུ་འབྲས་བག་ཕྱེ་བས་ཀྱང་ཞིབ༔

« Bien que ma vue soit aussi élévée que le ciel , mon respect pour la loi de la cause et de l'effet des actions est aussi fine qu'un grain de farine . »
Soyez vigilant et responsable de vos actions .
Sarva Mangalam,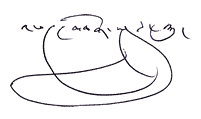 Phakchok Rinpoche
---
INDONESIAN
Meditasi Tanpa Perenungan adalah Buta
Teman-teman sekalian baik dekat maupun jauh
Melanjutkan dari pembahasan terakhir di bulan yang lalu, saya harap kalian dan orang-orang yang kalian kasihi berada dalam kondisi berbahagia dan sehat. Sejak pesan kita yang terakhir, nce our last message, saya sedang berada dalam perjalanan darat dari Tharpaling, Bhutan, dan kemudian terbang melewati Eropa ke Amerika dan pada saat ini haven on saya ada di suatu tempat diantara Boulder, Colorado, dan Dallas, Texas, untuk menjalani tour promosi buku terbaru saya, Radically Happy. Tour tersebut sejauh ini berjalan sangat baik dan dikarenakan topik yang dibahas adalah kebahagiaan, saya secara terus menerus membicarakan tentang hal tersebut dan merenungkannya dan merenungkan pada diri saya sendiri dan memeriksa apakah batin saya selaras dengan tempat dimana saya berada. Pada beberapa keaempatan , saya merasa seolah-olah seperti seorang pedagang keliling yang menjual produk "bagaimana menjadi bahagia!". Dan saya menjadi sedikit bermawas diri dalam hal "apakah saya terlihat dan terdengar berbahagia?", dan kemudian berusaha agar relaks dan terlihat berbahagia. Sebelum saya masuk ke lingkaran ini, saya melihat sangatlah membantu jika menjadi penuh kesadaran dan merenung kedalam. Satu kali, ketika saya membawa batin saya pulang ke rumahnya, saya temukan bahwa saya berbahagia. Ya, benar-benar secara murni berbahagia.
Perenungan adalah kuncinya.
Ketika melakukan perenungan, penting sekali hal ini dilakukan dengan latihan, kepribadian, tanggung jawab kalian dan seterusnya. Renungkanlah tindakan-tindakan kalian dan renungkan pada diri kaliam sendiri. Jika kaliam tidak melakukan perenungan, kalian adalah seperti seorang buta yang tidak mengetahui kemana anda akan berjalan. Sambil melakukan perenungan, ketahuolah bahwa keberadaan hakiki terdalam kalian adalah bersih dan memiliki hakikat kebuddhaan. Jagalah agar batin penilaian/penghakiman dan pembeda-bedaan itu ada di pintu keluar. Untuk kalian yang berada di dalam jalur Vajrayana, apakah kalian adalah murid lama ataupun baru, panduan dasar yang diletakkan oleh Guru Rinpoche adalah sama:
ལྟ་བ་ནམ་མཁའ་བས་ཀྱང་མཐོ་ན༔
ལས་རྒྱུ་འབྲས་བག་ཕྱེ་བས་ཀྱང་ཞིབ༔

Meskipun pandanganku adalah lebih tinggi dari angkasa, Rasa hormat saya akan sebab dan akibat dari tindakan adalah begitu halus laksana butiran tepung terigu.
Jadilah penuh kewaspadaan dan bertanggungjawab akan tindakan-tindakan kalian.
Sarva Mangalam,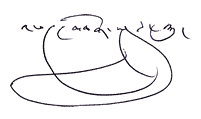 Phakchok Rinpoche
---
JAPANESE
2018年10月18日―内省無しの瞑想は盲目である
近くそして遠くの友人たちへ、
先月話を終えたところを思い出し、皆さんが幸せで健康でいたことを願っています。最後のメッセージで、私はブータン・タルパリンの道にいました。その後ヨーロッパ経由でアメリカに渡航し、現在私の新しい著書である『Radically Happy』の新刊発売記念ツアーのためコロラド州ボルダーとテキサス州ダラスの間にいます。現在のところツアーはとてもうまくいっており、この本の題目が幸福についてですから、私は講演の中で常にこれに関しお伝えして自己内省し、自分の心が今いる場所に調和しているかをチェックしています。時に私はまるで自分が「幸せになる方法!」を売っているセールスマンみたいに感じました。そして私は「自分は幸せそうか、幸せそうに見えるか?」と少し自己意識が強くなり、リラックスし幸せに見えるよう心掛けました。このような状態を繰り返す前、とても役立ったのは内省をし、自らに気付いていることでした。一旦自らの心を家(あるべき場所)に戻すと、自分が幸せであることに気付くのです。そう、心から幸せなのです。
内省が要
内省をする際、自分の修行、性格、そして責任感と共に実践することが重要です。自らの行為を内省し、自分自身を省みてください。内省をしない時、貴方はまるでどこを歩いているかわからない盲目の人のようです。内省をしているときは、自分の内なる本質は清浄で仏性があることがわかります。判断的で比較ばかりする心を脇に置いてください。金剛乗の道に少しでも関わっている人であれば、道に入ったのが古かろうが新しかろうが、グル・リンポチェにより示された指針は同じです。
ལྟ་བ་ནམ་མཁའ་བས་ཀྱང་མཐོ་ན༔
ལས་རྒྱུ་འབྲས་བག་ཕྱེ་བས་ཀྱང་ཞིབ༔

私の見解が空のように高くても、自らの為した行為への因果法則に対する敬意は小麦粉の粒子の如く細かい。
気付きを持ち、自らの行為に責任をもってくださいね。
Sarva Mangalam,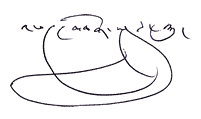 Phakchok Rinpoche
---
NEPALI
चिन्तन बिनाको ध्यान, अन्धो हुनु सरह हो
नजिक र टाढा रहेका प्यारा साथीहरू,
मलाई आशा छ कि तपाईँ र तपाईँको प्रियजनहरू खुशी र स्वस्थ हुनुहुन्छ। अघिल्लो महिनाको सन्देशलाई निरन्तरता दिँदै भन्नुपर्दा म थार्पालिङ्ग, भुटानबाट युरोप हुँदै अमेरिका पुगेँ। आजभोलि म बोल्डर, कोलोराडो, डालस् र तेक्सास तिर मेरो नयाँ किताब – "Radically Happy" (मौलिक खुशी)को भ्रमणमा छु। यो यात्रा अहिले सम्म राम्रो चल्दै छ। यो किताबको विषय "मौलिक खुशी" भएकोले म लगातार यसकै बारेमा बोलिरहेको हुन्छ, सोचिरहेको हुन्छु र चिन्तन गरिरहेको हुन्छु। आफु माथि चिन्तन गर्नका साथै म जहाँ छु, मेरो मन पनि साथसाथै छ कि छैन भनि जाँच गरिरहेको हुन्छु। कहिलेकाहिँ त आफू बिक्रेता हुँ कि जस्तो महशुस गर्छु जो "खुशी कसरी हुने?" भन्ने उत्पादन बिक्रि गर्दैछ। अनि के म खुशी देखिन्छु र खुशी सुनिन्छु भनि पनि अलि स्वयंसचेत भएको छु। त्यसपछि मैले आराम लिने र खुशी देखिने कोशिस पनि गरेँ। यो प्रक्रिया थाल्नु अघि सचेत हुनु र आफू भित्र मनन गर्नु, यी दुईले सहायता पुर्याउँदो रहेछ भनि चाल पाएँ। जब म मेरो मनलाई घरमा ल्याउँछु, तब म आफूलाई खुशी भएको पाउँछु। हो, साँच्चिकै खशी!
चिन्तन-मनन गर्नु नै मुख्य हो।
चिन्तन-मनन गर्दा, आफ्नो अभ्यास, व्यक्तित्व, दायित्व आदिका साथ गर्नु महत्त्वपूर्ण छ। आफ्नो कार्यमाथि मनन गर्नुहोस्, र आफूप्रति मनन गर्नुस्। यसरि मनन नगर्ने हो भने, आफू जाँदै गरेको बाटोको बारेमा थाहा नभएको अन्धो मान्छे जस्तै हो। चिन्तन-मनन गर्दा, आफ्नो भित्रि स्वभाव सफा भएको बुझ्नु, र यसमा तथागतगर्भ रहेको थाहा पाउनु। आलोचनात्मक र तुलना गर्न तल्लीन त्यो मनलाई थाति राख्नुहोस्। तपाईँहरु मध्य कोहि कुनै प्रकारले बज्रयानसगँ आबद्ध हुनुहुन्छ, चाहे तपाईँ नयाँ शिष्य होस् या पुरानै, गुरू रिन्पोछेले दिनुभएको मार्गदर्शन पनि यहि हो कि:
ལྟ་བ་ནམ་མཁའ་བས་ཀྱང་མཐོ་ན༔
ལས་རྒྱུ་འབྲས་བག་ཕྱེ་བས་ཀྱང་ཞིབ༔

मेरो दृष्टि आकाश भन्दा माथि भएपनि, कर्मको हेतु र प्रत्यय(कर्मको कारण र फल) प्रतिको आदर – आस्था आटाको अन्न समान सूक्ष्म र गहन छ।
आफ्नो कार्यप्रति सचेत र जिम्मेवार रहनुहोस्।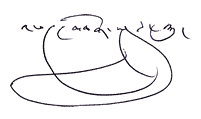 Phakchok Rinpoche
---
PORTUGUESE
A Meditação é cega sem reflexão
Caros amigos próximos e distantes
Retomando de onde deixei no mês passado, espero que vocês e seus entes queridos estejam felizes e saudáveis. Desde a última mensagem, tenho estado na estrada partindo de Tharpaling, Butão, em seguida cruzando da Europa para a América e no momento estou em algum lugar entre Boulder, Colorado e Dallas, Texas, na turnê do meu mais recente livro, "Radicalmente Feliz". A turnê está indo muitíssimo bem e já que o tópico é felicidade, tenho estado constantemente falando e refletindo sobre isso e refletindo sobre mim mesmo, verificando se minha mente de fato está em sintonia com onde eu esteja. Às vezes me sinto como um comerciante vendendo o produto "Como ser feliz!". Adicionalmente, às vezes fico um tanto constrangido porque penso "Será que estou com uma aparência feliz, será que soo feliz?", e então tento relaxar e assumir uma aparência feliz. Antes de entrar nesse loop, considero útil me manter consciente e refletir sobre minha própria perspectiva interna. Assim que conduzo minha mente à sua origem percebo que estou feliz. Sim, genuinamente feliz.
Reflexão é fundamental
Ao refletirmos, é importante que o façamos a respeito de nossa prática, personalidade, responsabilidade e assim por diante. Reflitamos sobre nossas ações e sobre nós mesmos.
Se não refletirmos, seremos como uma pessoa cega que não sabe para onde se dirige.
Ao refletirmos, saibamos que nossa natureza inata é impoluta e possui a natureza de Buda. Mantenhamos a mente que julga e compara sob controle.
Para aqueles que estão de alguma forma no caminho do Vajrayana, sejamos alunos recentes ou antigos, as diretrizes de Guru Rinpoche não mudam:
ལྟ་བ་ནམ་མཁའ་བས་ཀྱང་མཐོ་ན༔
ལས་རྒྱུ་འབྲས་བག་ཕྱེ་བས་ཀྱང་ཞིབ༔

Embora minha perspectiva seja mais alta do que o firmamento,
Meu respeito pela causa-e-efeito é tão refinado quanto grãos de farinha.
Estejamos conscientes e nos responsabilizemos por nossas ações.
Sarwa Mangalam,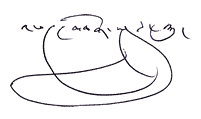 Phakchok Rinpoche
---
ROMANIAN
19 Octombrie 2018 – Meditatia fara cugetare este oarba
Dragi prieteni de aproape si din departare,
Reluand discutia de unde am lasat-o luna trecuta, sper ca voi si cei dragi voua sunteti fericiti si sanatosi. De la ultimul nostru mesaj, am fost pe drumuri din Tharpaling, Bhutan, apoi rapid prin Europa, pentru a ajunge in America si in acest moment ma aflu undeva intre Boulder, Colorado, si Dallas, Texas, pentru turneul de promovare a cartii mele, Radically Happy. Turneul s-a desfasurat minunat pana acum si, de vreme ce subiectul este legat de fericire, vorbesc in permanenta despre aceasta, cuget asupra ei si asupra mea si verific daca mintea mea este conforma cu starea mea. Au fost momente in care m-am simtit ca un vanzator care vinde produsul "cum sa fi fericit!". Si am fost un pic cam constient de mine ca si cum as spune "arat si par fericit?", apoi am incercat sa ma relaxez si sa arat fericit. Inainte sa intru in aceasta bucla, mi se pare de ajutor sa fiu constient si sa imi indrept atentia inspre interior. Deindata ce imi aduc mintea acasa, descopar ca sunt fericit. Da, fericit in mod autentic.
Cugetarea este fundamentala.
Cand cugetati, este bine sa o faceti in relatie cu practica, personalitatea si responsabilitatea voastra si asa mai departe. Cugetati asupra actiunilor voastre si meditati asupra voastra. Cand nu cugetati, sunteti asemenea unui orb, nestiind incotro va indreptati. Cand cugetati, sa nu uitati ca natura voastra innascuta este curata si ara natura de Buddha. Tineti la distanta mintea care judeca si face comparatii. Pentru aceia dintre voi care sunteti intrucatva pe calea Vajrayana, fie ca sunteti studenti mai vechi sau mai nou, instructiunile lui Guru Rinpoche sunt aceleasi:
ལྟ་བ་ནམ་མཁའ་བས་ཀྱང་མཐོ་ན༔
ལས་རྒྱུ་འབྲས་བག་ཕྱེ་བས་ཀྱང་ཞིབ༔

Desi viziunea mea este mai inalta decat cerul, respectul meu pentru cauza si efectul actiunilor este la fel de fina ca praful de faina.
Fiti constienti si responsabil in privinta actiunilor voastre.
Sarva Mangalam,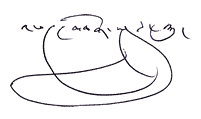 Phakchok Rinpoche
---
RUSSIAN
19 октября 2018 – Медитация без размышления – слепа
Дорогие друзья, все, кто рядом и далеко,
Надеюсь, что со времени моего сообщения месяц назад вы и дорогие вам люди продолжаете пребывать в счастье и добром здравии. С тех пор, как я отправил вам предыдущее письмо, я нахожусь в дороге: вернувшись из Тарпалинга в Бутане я как пуля промчался по Европе и дальше в Америку, и на данный момент нахожусь где-то между Боулдером (штат Колорадо) и Далласом (Техас) в туре, приуроченном к выходу моей новой книги "Радикально счастливый". Тур проходит отлично, и, поскольку его тема – счастье, я постоянно о нем говорю, размышляю о счастье и наблюдаю за самим собой, проверяя, соответствует ли состояние моего ума тому, где я нахожусь. Порой я чувствовал себя торговцем продающим продукт "как быть счастливым!". И тогда я становился чуть более осознанным в отношении того, "выгляжу ли я счастливым, говорю ли я как счастливый человек?", после чего я старался расслабиться и выглядеть счастливым. Прежде, чем погрузиться в эту ситуацию, полезно, как я обнаружил, быть внимательным, осознанным, и направлять созерцание вовнутрь. Когда я возвращаю свой ум домой, то обнаруживаю, что я счастлив. Да, по-настоящему счастлив.
Созерцание – это ключ.
Когда мы размышляем, важно направлять этот процесс на свою практику, личность, ответственность и так далее. Созерцайте свои действия и самих себя. Не созерцая, вы подобны слепцу, вы не знаете, куда вы направляетесь. Созерцая, помните, что ваша врожденная природа чиста и наделена природой Будды. Держитесь подальше от оценочного, сравнивающего состояния ума. Для тех из вас, кто так или иначе находится на пути Ваджраяны, не важно, опытный ли вы практик или новичок, наставления Гуру Ринпоче остаются теми же:
ལྟ་བ་ནམ་མཁའ་བས་ཀྱང་མཐོ་ན༔
ལས་རྒྱུ་འབྲས་བག་ཕྱེ་བས་ཀྱང་ཞིབ༔
Хотя мое воззрение высокое как небо, мое уважение к причинам и последствиям действий такое же тщательное, как мелко смолотая мука.
Будьте осознанными и ответственными за свои действия.
Sarva Mangalam,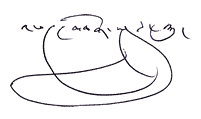 Phakchok Rinpoche
---
SPANISH
19 de Octubre de 2018 – La Meditación sin Reflexión es Ciega
Queridos amigos que están cerca y lejos:
Poniéndome al corriente donde los dejé el mes pasado, espero que ustedes y sus familias estén felices y con buena salud. Desde nuestro último mensaje he estado viajando a Tharpaling, Bhutan, después pasé por Europa para ir a América y actualmente estoy en alguna parte entre Boulder, Colorado, y Dallas, Texas, para la presentación de mi nuevo libro Radicalmente Feliz. Todo está saliendo muy bien hasta ahora y como el tema es la felicidad, estoy constantemente hablando de ella, reflexionando sobre ella y reflexionando en mi ser, checando si mi mente está sintonizada con el lugar en donde estoy. A veces me he sentido como un vendedor vendiendo el producto "¡Cómo ser feliz!". He estado un poco poniendo la atención en mí, pensando "¿Me veo y sueno feliz?", y después he tratado de relajarme y verme feliz. Antes de meterme en esto, pensaba que es útil tener una atención consciente y reflexionar internamente. Una vez que llevo mi mente a casa me doy cuenta que soy feliz. Sí, soy genuinamente feliz.
La clave es la reflexión.
Cuando reflexiones, es importante hacerlo con tu práctica, personalidad, responsabilidad, etcétera. Reflexiona en tus acciones y reflexiona en tu ser. Cuando no reflexionas, eres como una persona ciega que no sabe a dónde va. Mientras reflexionas, acuérdate de que tu naturaleza innata es pura y tiene la naturaleza de Buddha. Deja a un lado tu mente crítica y comparativa. Para los que están de alguna manera en el camino Vajrayana, ya sea que seas un estudiante antiguo o nuevo, las normas puestas por Guru Rinpoche son las mismas:
ལྟ་བ་ནམ་མཁའ་བས་ཀྱང་མཐོ་ན༔
ལས་རྒྱུ་འབྲས་བག་ཕྱེ་བས་ཀྱང་ཞིབ༔

"Aunque mi visión es más elevada que el cielo, mi respeto para la causa y efecto de las acciones es tan fina como los granos de harina".
Ten atención consciente y sé responsable de tus acciones.
Sarva Mangalam,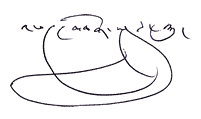 Phakchok Rinpoche
---
THAI
19 ตุลาคม 2561 สมาธิภาวนาที่ไร้การพิจารณาคือความมืดบอด
เรียนสหายธรรมทั้งใกล้และไกล
เก็บตกจากสาสน์ที่ข้าพเจ้ามอบให้เมื่อเดือนที่แล้ว ข้าพเจ้าหวังว่าท่านทั้งหลายและคนที่ท่านรักจะมีความสุขกายสบายใจดี ในสาสน์ครั้งที่แล้ว ข้าพเจ้าอยู่บนถนนจากเมืองทาร์ปาลิง ภูฏาน ไปยังยุโรป และอเมริกา และขณะนี้ข้าพเจ้ากำลังเดินทางอยู่ที่ไหนสักแห่งระหว่างเมืองโบลเดอร์ รัฐโคโลราโด และเมืองดัลลัส รัฐเท็กซัส เพื่อมาโปรโมทหนังสือเล่มใหม่ที่ชื่อว่า Radically Happy การเดินทางนี้มาไกลมากและเพราะหัวข้อนั้นเกี่ยวกับความสุข ข้าพเจ้าเลยได้พูดเรื่องนี้ตลอดเวลา และได้พิจารณาเรื่องนี้ พิจารณาตัวเอง และตรวจสอบว่าจิตใจของข้าพเจ้ายังสอดคล้องต้องกันดีอยู่หรือไม่ ในบางครั้งข้าพเจ้ารู้สึกเหมือนพนักงานขายที่ขายผลิตภัณฑ์ที่ชื่อว่า "วิธีมีความสุข" ข้าพเจ้ากังวลใจเล็กน้อยว่า "ข้าพเจ้าดูมีความสุขไหม?" และจากนั้นได้พยายามที่จะผ่อนคลายและมีความสุข ก่อนที่ข้าพเจ้าจะเข้าสู่วังวนนี้ ข้าพเจ้าพบว่าการมีสติและพิจารณาภายในนั้นช่วยได้ เมื่อข้าพเจ้านำความคิดจิตใจของตนเองกลับมา ข้าพเจ้าพบว่า ข้าพเจ้ามีความสุข ใช่แล้ว มีความสุขจริงๆ
การพิจารณา คือ กุญแจสำคัญ
เมื่อพิจารณา สำคัญที่จะต้องทำเช่นนั้นกับการปฏิบัติภาวนา บุคลิกภาพ ความรับผิดชอบ และอื่นๆ พิจารณาการกระทำและพิจารณาตัวเอง เมื่อเธอไม่ได้พิจารณา เธอจะเหมือนคนตาบอดที่ไม่รู้ว่ากำลังมุ่งหน้าไปที่ใด ขณะที่พิจารณา ให้รู้ว่าธรรมชาติภายในของเธอนั้นสะอาด และมีธรรมชาติของพุทธะ ให้เก็บความคิดตัดสินและเปรียบเทียบไว้ก่อน สำหรับบรรดาผู้ที่อยู่ในเส้นทางของวัชรยาน ไม่ว่าเธอจะเป็นศิษย์เก่าหรือใหม่ คำแนะนำที่ท่านคุรุรินโปเชได้วางไว้ให้นั้นเหมือนกันคือ
ལྟ་བ་ནམ་མཁའ་བས་ཀྱང་མཐོ་ན༔
ལས་རྒྱུ་འབྲས་བག་ཕྱེ་བས་ཀྱང་ཞིབ༔

แม้ว่าความเห็นของข้าพเจ้าจะสูงยิ่งกว่าท้องฟ้า แต่การเคารพในกรรมและผลแห่งกรรมก็ละเอียดยิ่งกว่าผงแป้ง
จงมีสติและรับผิดชอบต่อการกระทำของเธอ
ขอสรรพมงคลจงบังเกิดมี,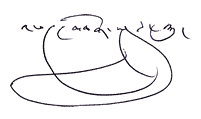 – พักชก รินโปเช
---
UKRAINIAN
19 жовтня 2018 – Медитація без споглядання є сліпою
Любі друзі, всі, хто поруч або далеко,
Сподіваюся, що з часу мого попереднього листа минулого місяця, ви та ваші близькі залишаєтеся щасливими та здоровими. Відтоді, як я надіслав попереднє повідомлення, я в дорозі: із Тарпалінґу в Бутані я наче куля промчав Європою і далі до Америки, й наразі перебуваю десь між Боулдером (штат Колорадо) та Далласом (Техас), у турі з нагоди публікації моєї нової книги – "Радикально щасливий". Тур проходить чудово, і, оскільки основною темою є щастя, я весь час говорю про щастя і розмірковую над ним, а також споглядаю самого себе, перевіряючи, чи мій ум в гармонії із тим, де я знаходжуся. Часом почувався наче продавець, що торгує продуктом під назвою "як бути щасливим!". І тоді я ставав трохи більш свідомим щодо того, "чи я виглядаю та говорю як щаслива людина?", а згодом намагався розслабитися та виглядати щасливим. Перш ніж зануритися у цей цикл, я з'ясував, що корисно бути уважним та спрямувати споглядання всередину себе. Варто мені повернути свій ум додому, як усвідомлюю, що я дійсно щасливий. Саме так, по-справжньому щасливий.
Споглядання – це ключ.
Коли споглядаємо, важливо спрямовувати цей процес на власну практику, особистість, відповідальність тощо. Споглядайте власні дії та самих себе. Коли не споглядаєте, ви схожі на сліпу людину, не відаєте, куди прямуєте. Під час споглядання пам'ятайте, що ваша вроджена природа є чистою та має буддову природу. Тримайтеся подалі від стану ума, який оцінює та порівнює. Для тих із вас, хто так чи інакше дотичний до шляху Ваджраяни, чи ви досвідчений учень, чи новачок, настанови Ґуру Рінпочє залишаються тими самими:
ལྟ་བ་ནམ་མཁའ་བས་ཀྱང་མཐོ་ན༔
ལས་རྒྱུ་འབྲས་བག་ཕྱེ་བས་ཀྱང་ཞིབ༔

Хоча мій погляд є вищим за небо, моє поважне ставлення до причин та наслідків дій є настільки ж ретельним, наскільки дрібними є часточки муки.
Залишайтеся уважними та відповідальними за власні дії.
Сарва манґалам,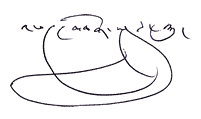 Пакчок Рінпоче
---
VIETNAMESE
19 tháng 10 năm 2018 – Thiền Định không cùng Suy Niệm là mù quáng
Thân gửi Quý Đạo hữu gần và xa
Tính từ nơi tôi rời đi trong tháng tháng trước, tôi hy vọng bạn và những người thân yêu được hạnh phúc và khỏe mạnh. Sau gửi thông điệp vừa rồi, tôi vẫn đang tiếp tục con đường từ Tharpaling, Bhutan, vượt qua châu Âu vào nước Mỹ, và tại thời điểm này, tôi đang ở đâu đó giữa Boulder, Colorado và Dallas, Texas- để hoàn thành chuyến ra mắt quyển sách mới của tôi, Radically Happy. Chuyến hành trình đã rất tuyệt vời cho đến nay và bởi vì chủ đề của sách là Hạnh Phúc, tôi liên tục nói về Hạnh Phúc, suy ngẫm về Hạnh Phúc và suy niệm về Hạnh Phúc ngay với chính bản thân mình, kiểm tra xem tâm trí của tôi có hòa hợp với nơi mà tôi đang ở. Đôi khi, tôi cảm thấy mình giống như một người buôn đang bán ra sản phẩm "Làm thế nào để hạnh phúc!". Và tôi đã có một chút tự ý thức ví như "liệu tôi có dáng vẻ và âm điệu của hạnh phúc chứ?", sau đó tôi cố gắng thư giãn và cảm thấy hạnh phúc. Trước khi lặp lại quá trình này, tôi thấy sự hữu ích khi giữ cho Tâm trí tỉnh giác với những suy niệm hướng vào bên trong. Có một lần, khi tôi mang Tâm trở về nhà, tôi nhận ra rằng mình đang hạnh phúc. Vâng, hạnh phúc chân thật.
Suy Tư là chìa khóa.
Khi suy tư, điều quan trọng là cần phải suy tư về thực hành của bạn, về tính cách, trách nhiệm và v.v.. Suy ngẫm về hành động của bạn và suy ngẫm về chính bản thân bạn. Khi bạn không suy tư, bạn giống như một người mù, không biết mình đang hướng về đâu. Trong khi tư niệm, hãy biết rằng bản tánh tự nhiên của bạn là thanh tịnh và ẩn chứa Phật tánh. Đừng để Tâm hay phán xét và so sánh đến gần. Đối với những người đang bước trên con đường Kim Cương thừa, dù bạn là một hành giả cũ hay mới, những hướng dẫn do Guru Rinpoche đặt ra đều giống nhau:
ལྟ་བ་ནམ་མཁའ་བས་ཀྱང་མཐོ་ན༔
ལས་རྒྱུ་འབྲས་བག་ཕྱེ་བས་ཀྱང་ཞིབ༔

"Dù cho tầm nhìn của ta cao hơn cả bầu trời, thì sự chú tâm đối với Nhân Quả của những hành động vẫn ví như những hạt bột mịn."
Hãy tỉnh giác và ý thức về trách nhiệm đối với những hành động của bạn.
Sarva Mangalam,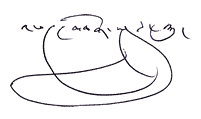 Phakchok Rinpoche