Dear friends near and far
Happy Guru Rinpoche Day! When this message lands in your inbox, you receive the notification and you move on forward to open it, I hope that you are happy in that moment, especially when you see the words "Guru Rinpoche".
Sometimes I even wonder how many of you actually read these messages or even open them. Or worse, maybe you trash it. There were times when our tech guys crunched numbers to see how many actually open these messages and at times the results were not the greatest. But then again I try to remind myself of the initial motivation when I first started sending these messages from my personal email a decade ago to a handful of friends and students to simply send a monthly reminder "to bring their mind home" and to do so on a very special day!
So here again, on the 1st Guru Rinpoche Day of the Western calendar and the last one of the Lunar calendar, I am hereby back again with the same slogan, "bring your mind home".
The last twelve messages of 2017 were somewhat technical but I am happy that we managed to fulfill some of your requests to explain the twelve manifestations of Guru Rinpoche. This year, when sending these messages, I want to keep it fluid and see what conditions arise and simply go with the flow.
This particular Guru Rinpoche Day is a special one as it falls on the 2nd of the nine day Ngakso Drupchen held annually at our nunnery, Nagi Gonpa. "Ngakso" means vajrayana mending and purification and "Drupchen" means an assembly of great accomplishment. And during this very drupchen 34 years ago, my grandfather Tulku Urgyen Rinpoche spoke about the importance of pure perception which is the very principle of Vajrayana and the practice of mending and purifying. A core that is not taken to heart and practiced by many in our times.
And here's the teaching given by my grandfather:
The drubchen we are engaged in now is called Ngakso or Ngak kyi Sojong, which means Vajrayana Mending and Purification. In the title Ngakyi Sojong, the word so means mending, reviving, restoring or increasing merit. Basically it is a Vajrayana practice of mending and purification, though it also includes mending and purification practices in accordance with all four vehicles—namely, the Hinayana (consisting of the two vehicles of shravaka and pratyekabuddha), the Mahayana, and the Vajrayana systems.

What we are mending are the pratimoksha precepts (the vows of individual liberation), in accordance with the Hinayana system, the bodhisattva trainings, in accordance with the Mahayana system, and the samaya commitments, in accordance with the Vajrayana system. This practice restores these commitments.

The word jong means purification. What we purify are breaches of our Hinayana vows, faults in our Mahayana training, and violations of our Vajrayana samayas. The main focus of the practice is that the world around us, whatever appears and exists, is a celestial palace, while the male and female sentient beings are all dakas and dakinis. All sounds are mantra, and all thoughts and emotions are pure wisdom. This is the key point of this drubchen, the great accomplishment: pure sights, sounds and awareness. This means whatever we see with our eyes is the pure form of the deity. Whatever we hear with our ears is the sound of mantra. And whatever we think—all our thoughts and mental activity—is actually the enlightened Vajra Mind, the self-existing wisdom. This is what to keep in mind.

—Tulku Urgyen Rinpoche
I hereby end this note with the aspiration that as you bring your mind home, you can reflect on this pith instruction and bring upon a positive change with your outlook.
Keeping you all in my prayers and with much love from Nagi Gonpa.
Sarva Mangalam,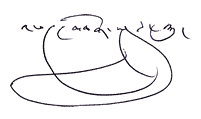 Phakchok Rinpoche
---
Translations
ITALIAN
PORTUGUESE
INDONESIAN
SPANISH
SIMPLIFIED CHINESE
TRADITIONAL CHINESE
FRENCH
ROMANIAN
JAPANESE
VIETNAMESE
RUSSIAN
UKRAINIAN
---
ITALIAN
Ripararazione e purificazione
Cari amici vicini e lontani,
Felice Giorno di Guru Rinpoche!
Quando questo messaggio arriverà nella vostra posta in arrivo, voi ne riceverete la notifica e vi accingerete ad aprirla, spero che siate felici in quel momento, specialmente quando vedrete le parole "Guru Rinpoche".
Qualche volta mi chiedo perfino quanti di voi realmente leggano questi messaggi o anche solo li aprano. O, peggio, magari li cestiniate. Ci sono stati momenti in cui i nostri tecnici hanno ridotto i numeri per vedere quanti effettivamente aprivano questi messaggi e, a volte, i risultati non erano i migliori ma poi cerco di nuovo di ricordare la motivazione iniziale, quando ho iniziato a inviare questi messaggi dalla mia email personale dieci anni fa ad una manciata di amici e studenti per inviare semplicemente un promemoria mensile "per portare la loro mente a casa" e per farlo in un giorno molto speciale! Quindi, di nuovo qui, al 1° Giorno di Guru Rinpoche del calendario occidentale e l'ultimo del calendario lunare, sono tornato con lo stesso slogan, "porta la tua mente a casa".
Gli ultimi dodici messaggi del 2017 erano un pò tecnici, ma sono contento che siamo riusciti a soddisfare alcune delle vostre richieste per spiegare le dodici manifestazioni di Guru Rinpoche. Quest'anno, mentre invio questo messaggio, voglio mantenere la cosa fluida e vedere quali condizioni sorgono e, semplicemente, seguire la corrente.
Questo particolare Giorno di Guru Rinpoche è speciale, perché cade nel secondo dei nove giorni del Ngakso Drubchen che si tiene ogni anno nel nostro monastero femminile, il Nagi Gonpa. Ngakso significa riparazione e purificazione vajrayana e "Drubchen" significa un'assemblea di grande realizzazione e, proprio durante questo Drubchen, 34 anni fa, mio nonno Tulku Urgyen Rinpoche ha parlato riguardo l'importanza della percezione pura che è il principio stesso del Vajrayana e riguardo la pratica del riparare e purificare, un'essenza che non è presa a cuore e praticata da molti nei nostri questi tempi.
E qui c'è l'insegnamento dato da mio nonno:
Il drubchen nel quale siamo impegnati adesso si chiama Ngakso, o Ngak kyi Sojong, che significa Riparazione e Purificazione Vajrayana. Nel titolo Ngakkyi Sojong, la parola so significa riparare, rivivificare, ripristinare o incrementare i meriti. Fondamentalmente è una pratica Vajrayana del riparare e purificare, anche se include pratiche di riparazione e purificazione in accordo a tutti e quattro i veicoli, cioè i sistemi dello Hinayana (che consiste dei due veicoli degli shravaka e pratyekabuddha), del Mahayana e del Vajrayana.
Ciò che ripariamo sono i precetti del pratimoksha ( i voti di liberazione individuale) che sono in accordo al sistema Hinayana, l'addestramento del bodhisattva che è in accordo al sistema del Mahayana e gli impegni samaya che sono in accordo al sistema del Vajrayana. Questa pratica ripristina questi impegni.
La parola jong significa purificazione. Ciò che purifichiamo sono le rotture dei nostri voti Hinayana, i difetti del nostro addestramento Mahayna e le violazioni dei nostri samaya Vajrayana. Il punto principale della pratica è che il mondo attorno a noi, tutto ciò che appare ed esiste, è un palazzo celestiale, mentre gli esseri senzienti sono tutti daka e dakini. Tutti i suoni sono mantra e tutti i pensieri ed emozioni sono pura saggezza. Questo è il punto chiave di questo drubchen, la grande realizzazione: visione, suoni e consapevolezza puri. Questo significa che tutto ciò che vediamo con i nostri occhi è la pura forma della divinità, tutto ciò che udiamo con le nostre orecchie è il suono del mantra e tutto ciò che pensiamo, tutti i nostri pensieri e la nostra attività mentale, è in realtà la Mente Vajra Illuminata, la saggezza auto-esistente. Questo è ciò che deve essere tenuto in mente.
Con questo termino questa nota con l'aspirazione che, mentre portate la vostra mente a casa, possiate riflettere su questa istruzione primaria e apportare un cambiamento positivo alla vostra visione.
Tenendovi tutti nelle mie preghiere e con molto amore da Nagi Gonpa.
Sarva Mangalam,
Kyabgon Phakchok Rinpoche
---
PORTUGUESE
Reparação e Purificação
Caros amigos próximos e distantes,
Feliz dia de Guru Rinpoche!
Quando esta mensagem chegar na sua caixa de entrada, vocês receberem a notificação e decidirem abri-la, espero que neste momento estejam felizes, especialmente ao lerem as palavras "Guru Rinpoche".
Às vezes me pergunto quantas pessoas de fato lêem estas mensagens ou mesmo simplesmente abrem os emails. Pior, talvez haja até quem mande a mensagem para a lixeira. Já ocorreu de o nosso pessoal de informática calcular quantas pessoas de fato chegam a abrir estas mensagens e por vezes os resultados não foram os melhores. De toda a forma tento me recordar de minha motivação inicial quando comecei a enviar estas mensagens do meu email pessoal há uma década para um punhado de amigos e alunos como um simples lembrete mensal para que eles "retornassem a mente para sua origem" e para que o fizessem neste dia tão especial!
Entao cá estamos novamente, no primeiro dia de Guru Rinpoche do calendário ocidental e último do calendario lunar, e através desta mensagem revisito esse mesmo slogan, "Retornem a mente para sua origem".
As últimas doze mensagens durante 2017 foram um tanto específicas mas fico feliz por ter conseguido reponder aos pedidos de vários de vocês para que explicasse as doze manifestações de Guru Rinpoche. Este ano, ao enviar as mensagens, pretendo manter a fluidez e ir vendo quais condições surgirão e simplesmente seguir o fluxo.
Este dia de Guru Rinpoche em particular é especial porque cai no segundo dos nove dias do drubchen de Ngakso que ocorre anualmente em nosso convento, Nagi Gompa. "Ngakso" significa reparação e purificação vajrayana e "Drubchen" signifca uma assembléia para um grandioso feito. E foi neste mesmo drubchen há 34 anos que meu avô Tulku Urgyen Rinpoche falou sobre a importância da percepção pura – que é o próprio cerne do Vajrayana e da prática de reparação e purificação – o ponto central da prática que muitos negligenciam nos dias de hoje.
Repito aqui o ensinamento concedido por meu avô:
O Drubchen que estamos celebrando é chamado Ngakso ou Ngak kyi Sojong, que significa reparação e purificação Vajrayana. Na expressão Ngak Kyi Sojong a palavra "So" significa reparar, reviver, restaurar ou incrementar o mérito. Basicamente se trata de uma prática Vajrayana de reparação e purificação, embora tambem inclua práticas de reparação e purificação consoantes com todos os quatro veículos – os sistemas do Hinayana (que consiste de dois veículos, shravaka e pratyekabuddha), o Mahayana e o Vajrayana.
O que estamos reparando são os preceitos do pratimoksha (votos de libertação individual), pertencentes ao sistema Hinayana, os treinamentos do bodhisattva, pertencentes ao sistema Mahayana, e os compromissos samaya, pertencentes ao sistema Vajrayana. Esta prática restaura estes compromissos.
A palavra "Jong" significa purificação. O que purificamos sao as violações dos nossos votos Hinayana, as falhas no treinamento Mahayana e as transgressões de nossos samaias Vajrayana. O foco principal da prática é que o mundo ao nosso redor, seja o que for que surja ou exista, é um palácio celestial, enquanto os seres sencientes masculinos e femininos são todos dakas e dakinis. Todos os sons são mantra e todos os pensamentos e emoções são sabedoria pura. Este é o ponto central deste drubchen, deste grandioso feito: aparências, sons e percepção puras. Isto significa que o que quer que enxerguemos com os olhos é a forma pura da deidade. O que quer que ouçamos com os ouvidos é o som do mantra. Da mesma forma tudo o que pensemos – todos os nossos pensamentos e atividade mental – se trata na verdade da Mente Vajra iluminada, a sabedoria autoexistente. É isto que devemos manter em mente.
Encerro assim esta breve mensagem com a aspiração de que ao retornarem a mente a sua origem vocês possam refletir sobre esta instrução essencial e promover uma mudança positiva na sua perspectiva.
Sempre os mantendo em minhas preces, com muito carinho do Nagi Gompa,
Sarva Mangalam,
---
INDONESIAN
Perbaikan dan Purifikasi
Sahabat Dekat dan Jauh,
Selamat Hari Guru Rinpoche!
Saat pesan ini masuk ke inbox (kotak masuk email) Anda, Anda menerima notifikasi dan Anda membukanya, semoga Anda bahagia ketika melakukannya, terutama ketika Anda melihat kata-kata "Guru Rinpoche".
Terkadang saya bertanya-tanya berapa banyak dari Anda yang benar-benar membaca pesan ini atau bahkan membukanya. Atau yang lebih buruk, mungkin Anda menghapusnya. Ada kalanya orang-orang teknologi kami menghitung angka untuk melihat berapa banyak yang betul-betul membuka pesan ini dan terkadang hasilnya bukan yang terbaik. Tapi saya mencoba kembali untuk mengingatkan diri saya pada motivasi awal saya saat pertama kali saya mulai mengirimkan pesan dari email pribadi saya satu dekade yang lalu ke beberapa sahabat dan murid untuk mengirimkan pengingat bulanan "untuk membawa batin mereka pulang" dan melakukannya pada hari yang sangat spesial!
Jadi kembali lagi, pada Hari Guru Rinpoche pertama di kalender Barat dan terakhir di kalender lunar, saya kembali lagi dengan slogan yang sama, "bawa batin Anda pulang".
Dua belas pesan terakhir tahun 2017 agak teknis tapi saya senang bahwa kami berhasil memenuhi beberapa permintaan Anda untuk menjelaskan dua belas manifestasi Guru Rinpoche. Tahun ini, saat mengirim pesan ini, saya ingin agar tetap cair dan sesuai dengan kondisi yang muncul serta mengikuti arus.
Hari Guru Rinpoche yang kali ini spesial karena jatuh pada hari ke 2 dari sembilan hari Ngakso Drupchen yang diadakan setiap tahun di biara kami, Nagi Gonpa. "Ngakso" berarti perbaikan dan purifikasi vajrayana dan "Drupchen" berarti perkumpulan dari pencapaian agung. Dan selama drupchen ini, 34 tahun yang lalu, kakek saya Tulku Urgyen Rinpoche berbicara tentang pentingnya persepsi murni yang merupakan prinsip dasar Vajrayana dan praktik memperbaiki dan mempurifikasi. Intisari yang tidak dianggap serius dan dipraktikkan oleh banyak orang di zaman kita.
Dan inilah pengajaran yang diberikan oleh kakek saya:
Drubchen yang kita lakukan sekarang ini disebut Ngakso atau Ngak kyi Sojong, yang berarti perbaikan dan purifikasi Vajrayana. Di dalam judul Ngakyi Sojong, kata 'so' berarti memperbaiki, menghidupkan kembali, memulihkan atau meningkatkan jasa kebajikan. Pada dasarnya ini adalah praktik perbaikan dan purifikasi Vajrayana, meskipun didalamnya juga mencakup praktik perbaikan dan purifikasi sesuai dengan keempat kendaraan – yaitu, Hinayana (terdiri dari dua kendaraan shravaka dan pratyekabuddha), sistem Mahayana, dan sistem Vajrayana.
Apa yang sedang kita perbaiki adalah sila pratimoksha (sumpah pembebasan individu) yang sesuai dengan sistem Hinayana, lalu pelatihan bodhisattva yang sesuai dengan sistem Mahayana, dan komitmen samaya yang sesuai dengan sistem Vajrayana. Praktik ini mengembalikan komitmen-komitmen tersebut.
Kata jong berarti purifikasi/pemurnian. Apa yang kita purifikasi adalah pelanggaran sumpah Hinayana kita, kesalahan-kesalahan dalam pelatihan Mahayana kita, dan pelanggaran-pelanggaran samaya Vajrayana kita. Fokus utama dari praktik ini adalah bahwa dunia di sekitar kita, apapun yang muncul dan ada adalah tanah suci, sedangkan makhluk laki-laki dan perempuan semua adalah daka dan dakini. Semua suara adalah mantra, dan semua pemikiran dan emosi adalah kebijaksanaan murni. Inilah poin kunci dari drubchen ini, pencapaian agung: pandangan, suara dan kesadaran murni. Ini berarti apapun yang kita lihat dengan mata kita adalah bentuk murni keilahian. Apa pun yang kita dengar dengan telinga kita adalah suara mantra. Dan apapun yang kita pikirkan – semua pikiran dan aktivitas mental kita – sebenarnya adalah Vajra Mind yang tercerahkan, kebijaksanaan yang ada dengan sendirinya. Inilah yang harus diingat.
Dengan ini saya akhiri catatan ini dengan aspirasi bahwa sambil Anda membawa pulang batin Anda, Anda dapat merenungkan instruksi kunci ini dan membawa perubahan positif pada pandangan Anda.
Menjaga Anda semua dalam doa-doa saya dan dengan banyak cinta dari Nagi Gonpa,
Sarva Mangalam,
Kyabgön Phakchok Rinpoche
---
SPANISH
Reparación y Purificación
Queridos amigos, los que están cerca y los que están lejos:
¡Feliz día de Guru Rinpoche!
Cuando este mensaje llegue a la bandeja de entrada de su mensajería, reciben una notificación y se disponen a abrir el mensaje. Espero que estén contentos en ese momento, especialmente cuando ven las palabras "Guru Rinpoche".
A veces me pregunto cuántos de ustedes en realidad leen estos mensajes o si los abren. O peor, si, a lo mejor, lo borran. En algunas ocasiones, nuestros técnicos han estudiado cuántos de estos mensajes son abiertos y los resultados no son los mejores. Pero, de nuevo, trato de recordar mi motivación inicial, cuando empecé a enviar estos mensajes, desde mi email personal, hace diez años, a algunos amigos y estudiantes sólo para enviar un recordatorio mensual de "traer su mente a casa" y ¡hacerlo en un día muy especial!
Ahora, de nuevo aquí, en el primer día de Guru Rinpoche del calendario occidental y el último del calendario lunar, estoy de nuevo aquí con el mismo slogan: "trae tu mente a casa".
Los últimos doce mensajes de 2017 fueron algo técnicos, pero estoy feliz de que logramos cumplir algunas de sus peticiones de explicar las doce manifestaciones de Guru Rinpoche. Este año, quiero que el envío de estos mensajes sea fluido, ver qué condiciones surgen y simplemente dejarme llevar.
Este día de Guru Rinpoche es especial porque cae en el segundo día de los nueve días del Drupchen Ngakso que se lleva a cabo cada año en Nagi Gompa, nuestro monasterio de monjas. Ngakso significa reparación y purificación Vajrayana. Drupchen significa una asamblea de gran logro. Durante este drupchen, hace 34 años, mi abuelo Tulku Urgyen Rinpoche habló sobre la importancia de la percepción pura, la cual es el principio mismo del Vajrayana y de la práctica de reparar y purificar. Un punto central que muchos en la actualidad no toman en serio ni lo practican.
Esta es la enseñanza que dio mi abuelo:
El drubchen al que estamos comprometidos ahora se llama Ngakso o Ngak kyi Sojong, significa reparación purificación Vajrayana. En Ngak Kyi Sojong, la palabra So significa reparando, reviviendo, restaurando o incrementando el mérito. Básicamente es la practica Vajrayana de reparar y purificar, aunque también incluye practicas de reparación y purificación de acuerdo a todos los cuatro vehículos: Hinayana (que consiste en los dos vehículos de shravaka y pratyekabuddha), Mahayana y Vajrayana. Lo que estamos reparando son los preceptos de pratimoksha (los votos de liberación individual) de acuerdo al sistema Hinayana, el entrenamiento de bodhisattva, con el sistema Mahayana y los compromisos de samaya, de acuerdo con el sistema Vajrayana. Esta práctica restaura estos compromisos.
La palabra jong significa purificación. Lo que purificamos son los incumplimientos de nuestros votos Hinayana, faltas en nuestro entrenamiento Mahayana y violaciones de nuestros samayas Vajrayana. La práctica se concentra en que el mundo alrededor de nosotros, todo que aparece y existe, es un palacio celestial. Todos los seres sintientes femeninos y masculinos son dakas y dakinis. Todos los sonidos son mantra y todos los pensamientos y emociones son sabiduría pura. Este es el punto clave de este drubchen, el gran logro: visiones, sonidos y conciencia pura. Esto significa que todo lo que vemos con nuestros ojos es la forma pura de la deidad. Todo lo que escuchamos con nuestro oído es el sonido del mantra y todo lo que pensamos, nuestros pensamientos y actividad mental, es la Mente Vajra iluminada, la sabiduría que existe por sí misma. Esto es lo que debemos recordar.
Termino este mensaje con la aspiración de que traigas tu mente a casa, puedes reflexionar en esta instrucción esencial y con esta perspectiva, hacer un cambio positivo.
Manteniendo a todos en mis oraciones y con mucho amor desde Nagi Gonpa,
Sarva Mangalam,
Kyabgön Phakchok Rinpoche
---
SIMPLIFIED CHINESE
亲爱的朋友们,
莲师日快乐!
当这封信寄到你收件匣时,你会收到一个通知,然后你打开这份邮件,而我希望在那一刻你是兴奋的,尤其是当你看到「莲花生大师」这个字眼的时候。
有时候我很想知道你们当中有多少人真正阅读这些信息,甚至是打开这些信件,或者更惨的是,也许你直接把它丢到垃圾信件。一些时候,当我们的技术人员去看究竟有多少人真正打开这些信息时,结果常常不是令人特别满意。然而,我却又试着提醒自己,在十多年前当我从个人邮件,每个月发送讯息给少数几个朋友及学生的最初动机就是要提醒他们在这个特别的日子裡「把心带回家」!
所以在今天,西曆的第一个莲师日,藏曆的最后一个莲师日,我想再次重申「把心带回家」的这个口号。
二〇一七年的十二条讯息比较制式化,但是我很高兴我们能够满足一些学生的要求来解释莲师的十二个化现。今年的莲师日讯息,我想保持一点弹性,根据当时情况而顺其自然。
这次的莲师日是一个特别的日子,因为它是我们在纳吉尼寺(Nagi Gompa)每年举办为期九天的密咒乘酬忏成就大法会(Ngakso Drupchen)的第二天。拿索(Ngakso)是指金刚乘修补和淨化,而竹千(Drupchen)则是指成就大法会。在三十四年前的这个成就法会上,我的祖父祖古乌金仁波切谈到了保持清淨觉的重要性,而这正是金刚乘的基本原则和修补淨化的修行方法。在我们这个年代,许多人往往都忽视了这个核心观念。
以下是祖父给我的教导:
我们现在正在进行的成就法会被称为「Ngakso」或「Ngak kyi Sojong」,意思是金刚乘修补和淨化。「Ngakyi Sojong」,意味着修补、回復、修復或增加福德。基本上,这是金刚乘一种修补和淨化的修行方法,然而它也含括了所有四乘,也就是小乘(由声闻乘和缘觉乘组成)、大乘和金刚乘的修补和淨化。
我们正在修补的是小乘的别解脱戒(追求个人解脱的戒律),大乘的菩萨戒,以金刚乘的三昧耶戒。这个修法酬补了这些誓言戒律。
「Jong」这个词的意思是淨化。我们所淨化的是我们所违反的小乘戒律、菩萨道上的过失,以及违犯的金刚乘三昧耶。修行的重点在于,视我们所在的世界,一切现象和存在皆为天人所在的宫殿,所有男众有情皆为本尊,一切女众有情皆为空行母。一切声音都是咒语显现,一切念头和情感都是清淨的智慧。维持清淨的眼识、耳识和意识就是这个成就法会的重点。意思就是一切我们眼睛所看到的都是本尊的清淨化现,一切我们耳朵所听到的都是咒音的呈现,一切我们的想法、我们所有的念头和意识,实际上都是证悟的金刚心,也就是自生智。这是我们要谨记在心的。
我要传达的讯息在此结束,希望你在练习把心带回家的时候,能思维这个精要的教导,并为你的外在行为带来积极的改变。
我为你们所有人祈福,并从纳吉尼寺传送许多的爱,
愿一切吉祥圆满,
帕秋仁波切
---
TRADITIONAL CHINESE
親愛的朋友們,
蓮師日快樂!
當這封信寄到你收件匣時,你會收到一個通知,然後你打開這份郵件,而我希望在那一刻你是興奮的,尤其是當你看到「蓮花生大師」這個字眼的時候。
有時候我很想知道你們當中有多少人真正閱讀這些信息,甚至是打開這些信件,或者更慘的是,也許你直接把它丟到垃圾信件。一些時候,當我們的技術人員去看究竟有多少人真正打開這些信息時,結果常常不是令人特別滿意。然而,我卻又試著提醒自己,在十多年前當我從個人郵件,每個月發送訊息給少數幾個朋友及學生的最初動機就是要提醒他們在這個特別的日子裡「把心帶回家」!
所以在今天,西曆的第一個蓮師日,藏曆的最後一個蓮師日,我想再次重申「把心帶回家」的這個口號。
二〇一七年的十二條訊息比較制式化,但是我很高興我們能夠滿足一些學生的要求來解釋蓮師的十二個化現。今年的蓮師日訊息,我想保持一點彈性,根據當時情況而順其自然。
這次的蓮師日是一個特別的日子,因為它是我們在納吉尼寺(Nagi Gompa)每年舉辦為期九天的密咒乘酬懺成就大法會(Ngakso Drupchen)的第二天。拿索(Ngakso)是指金剛乘修補和淨化,而竹千(Drupchen)則是指成就大法會。在三十四年前的這個成就法會上,我的祖父祖古烏金仁波切談到了保持清淨覺的重要性,而這正是金剛乘的基本原則和修補淨化的修行方法。在我們這個年代,許多人往往都忽視了這個核心觀念。
以下是祖父給我的教導:
我們現在正在進行的成就法會被稱為「Ngakso」或「Ngak kyi Sojong」,意思是金剛乘修補和淨化。「Ngakyi Sojong」,意味著修補、回復、修復或增加福德。基本上,這是金剛乘一種修補和淨化的修行方法,然而它也含括了所有四乘,也就是小乘(由聲聞乘和緣覺乘組成)、大乘和金剛乘的修補和淨化。
我們正在修補的是小乘的別解脫戒(追求個人解脫的戒律),大乘的菩薩戒,以金剛乘的三昧耶戒。這個修法酬補了這些誓言戒律。
「Jong」這個詞的意思是淨化。我們所淨化的是我們所違反的小乘戒律、菩薩道上的過失,以及違犯的金剛乘三昧耶。修行的重點在於,視我們所在的世界,一切現象和存在皆為天人所在的宮殿,所有男眾有情皆為本尊,一切女眾有情皆為空行母。一切聲音都是咒語顯現,一切念頭和情感都是清淨的智慧。維持清淨的眼識、耳識和意識就是這個成就法會的重點。意思就是一切我們眼睛所看到的都是本尊的清淨化現,一切我們耳朵所聽到的都是咒音的呈現,一切我們的想法、我們所有的念頭和意識,實際上都是證悟的金剛心,也就是自生智。這是我們要謹記在心的。
我要傳達的訊息在此結束,希望你在練習把心帶回家的時候,能思維這個精要的教導,並為你的外在行為帶來積極的改變。
我為你們所有人祈福,並從納吉尼寺傳送許多的愛,
願一切吉祥圓滿,
帕秋仁波切
---
FRENCH
Joyeux Jour de Gouroux Rimpoche !
Quand ce message atterrit dans votre boite à lettres, vous recevez la notification et vous allez de l'avant pour l'ouvrir, aussi j'espère qu'à ce moment vous êtes content, spécialement quand vous lisez le titre Gourou Rimpoche !
Parfois je me demande même combien de personnes lisent réellement ce message ou même l'ouvrent. Ou pire encore peut-être le mettez-vous à la poubelle .Il y a eu des moments où nos techniciens ont cherché à savoir combien de personnes ouvraient ce message et le résultat n'était pas fameux …Mais alors à nouveau j' essaye de me rappeler la motivation première quand j'ai commencé à envoyer ces messages de mon mail personnel il y a une dizaine d'années pour une poignées d'amis et d' étudiants pour simplement leur envoyer un rappel mensuel de « ramener l'esprit dans sa propre maison » , et de faire ceci en ce jour bien particulier !
Aussi ici à nouveau , au 1er jour de Gourou Rimpoche du calendrier occidental , et le dernier du calendrier lunaire , je suis de retour pour à nouveau , avec le même slogan, vous faire « ramener votre esprit à la maison.»
Les 12 derniers messages de 2017 étaient d'une façon très techniques mais je suis très content que nous avons réussi à répondre à votre requête d'expliquer les douze manifestations de Guru Rimpoche. Cette année en envoyant ces messages, je veux que cela reste fluide et de voir quelles situations se présentent et simplement aller dans le sens du courant .
Ce jour particulier de Guru Rimpoche est spécial car il tombe sur le 2eme des 9 jours de Ngakso Droupchen annuel de notre nonnerie Nagi Gompa. « Ngakso » veux dire réparation et purification dans le vajrayana et « Droupchen» veux dire une assemblée de grand accomplissement . Et c'est durant ce Droupchen particulier que, il y a 34 ans, mon grand-père Tulku Urgyen Rimpoche parla de l'importance de la perception pure qui est le principe essentiel du Vajrayana et de la pratique de réparation et purification. Un point important qui n'est pas pris à cœur et mis en pratique par beaucoup ces jours ci.
Voici l'enseignement donné par mon grand-père :
« Le Droupchen dans lequel nous sommes engagés maintenant s'appelle Ngakso ou Ngak kyi sodjong, qui veux dire Réparation Vajrayana et Purification. Dans le titre Ngakyi Sodjong, les mots signifient réparer, renouveler, restaurer et augmenter les mérites. Basiquement, c'est une pratique de réparation et purification, cependant cela inclut aussi des rituels de réparations et purifications en accord avec les quatre véhicules , en les nommant le Hinayana ( qui est composé des deux véhicules du Shravaka et Pratyekabuddha ) , le Mahayana , et le Vajrayana .
Ce que nous réparons sont les préceptes du pratimoskha (les vœux de la libération individuelle) en accord avec le système du Hinayana, les entrainements de la voie du bodhisattva en accord avec le système du Mahayana, et les engagements du samaya, en accord avec le système du Vajrayana. Ces pratiques restaurent ces engagements.
Le mot « jong » veux dire purification. Ce que nous purifions sont les ruptures de nos vœux du Hinayana, les fautes dans nos entrainements du Mahayana, et les violations de nos samayas du Vajrayana. Le point important de la pratique est le monde autour de nous : quoiqu'il apparaisse et qui existe, c'est un palais céleste, tandis que les hommes et les femmes sont tous des dakas et des dakinis. Tous les sons sont des mantras, et toutes les pensées et les émotions sont la sagesse pure. C 'est le point le plus important de ce Droupchen , le Grand accomplissement : pure vision, pur son , et pure conscience . Cela veut dire que quelque soit ce que nous voyons de nos propres yeux est la forme pure de la déité, quelque soit ce que nous entendons de nos propres oreilles est le son pur du mantra, et quelque soit ce que nous pensons, toutes nos pensées et notre activité mental, est réellement l'Esprit d'éveil Vajra, la connaissance auto-existante. C'est cela que nous gardons en esprit.
C'est par ceci que je termine cette note avec l'aspiration que tandis que vous ramenez l'esprit à la maison, vous pouvez méditez sur cette instruction précise et amener une transformation positive sur votre vue sur l'extérieur.
Vous gardant tous dans mes prières et avec beaucoup d'amour de la nonnerie Nagi Gonpa,
Sarva Mangalam,
---
ROMANIAN
Îndreptare și purificare
Dragi prieteni de aproape și de departe,
O zi Guru Rinpoche fericită !
Când acest mesaj ajunge în cutia ta poștală, primești notificarea și te duci să îl deschizi, sper
ca în acel moment să fii fericit, mai ales atunci când vezi cuvintele "Guru Rinpoche".
Uneori chiar mă întreb câți dintre voi chiar citiți aceste mesaje sau măcar le deschideți. Sau,
și mai mai rău, le ștergeți. De multe ori băieții noștri care se ocupă de partea tehnică au făcut
o mulțime de calcule pentru a vedea exact câte persoane deschid aceste mesaje și,
câteodată, rezultatele nu erau cele mai grozave. Dar de fiecare dată încerc să îmi
reamintesc că motivația inițială, atunci când am început să trimit aceste mesaje de pe
adresa mea personală, în urmă cu zece ani, la o mâna de prieteni și studenți, era de a le
reaminti, pur și simplu, în fiecare lună, "să își aducă mintea acasă" și să facă acest lucru
într-o zi foarte specială!
Așa că, din nou, în această prima zi Guru Rinpoche din calendarul occidental și ultima din
calendarul lunar, revin aici cu același slogan: "adu-ți mintea acasă".
Ultimele 12 mesaje din 2017 au fost mai degrabă tehnice, dar sunt fericit că am reușit să
îndeplinim o parte din solicitările voastre de a explica cele 12 manifestări ale lui Guru
Rinpoche. Anul acesta, vreau ca modul în care trimit aceste mesaje să fie natural, să văd ce
condiții apar și, pur și simplu, să mă las dus de curent.
Această zi dedicată lui Guru Rinpoche este una specială, deoarece este cea de-a doua zi
din cele nouă ale Ngakso Drupchen, care se ține, anual, la mănăstirea noastră de călugărițe
Nagi Gonpa. "Ngakso" semnifică îndreptare și purificare vajrayana, iar "Drupchen" înseamnă
adunare a realizării mărețe. Și cu ocazia acestui drupchen, în urmă cu 34 de ani, bunicul
meu Tulku Urgyen Rinpoche a vorbit despre importanța percepției pure, care este însuși
principiul vajrayanei și despre practica îndreptării și purificării. Un aspect esențial, care nu
este luat în serios și practicat de mulți în zilele noastre.
Și iată învățătura dată de bunicul meu:
Drubchen-ul pe care îl facem acum se numește Ngakso sau Ngak kyi Sojong, care
înseamnă Îndreptare și Purificare Vajrayana . În denumirea Ngakyi Sojong, cuvântul so
semnifică îndreptare, revigorare, refacere sau creștere a meritului. Este, de fapt, o practică
Vajrayana de îndreptare și purificare, cu toate că include, de asemenea, practici de
îndreptare și purificare în conformitate cu cele patru vehicule – adică sistemele Hinayana
(alcătuită din doua vehicule, shravaka și pratyekabuddha), Mahayana și Vajrayana.
Ceea ce îndreptam sunt preceptele pratimoksha (legămintele eliberării individuale), în
conformitate cu sistemul Hinayana, cele de bodhisattva, conform sistemului Mahayana și
angajamentele samaya, conform sistemului Vajrayana. Această practica reînnoiește aceste
angajamente.
Cuvântul jong înseamnă purificare. Ceea ce purificăm sunt încălcările legămintelor
Hinayana, greșelile din antrenamentul nostru Mahayana și încălcarea samayiei din
Vajrayana. Aspectul cel mai important asupra căruia ne concentrăm în practică este că
lumea care ne înconjoară, orice apare și există este un palat celest, în timp ce toate ființele
simțitoare de sex masculin și feminin sunt, cu toții, daka și dakini. Toate sunetele sunt
mantra, iar toate gândurile și emoțiile sunt înțelepciune pură. Este aspectul principal în acest
drubchen, realizarea măreață: vedere, sunet și conștienta pure.Aceasta înseamnă că orice
vedem este forma pură a zeității. Orice auzim este sunetul mantrei și orice gândim -toate
gândurile și activitatea noastră mentală – este, de fapt, mintea vajra iluminată, înțelepciunea
de la sine existentă. Iată ce trebui să țineți minte.
Prin aceasta închei cu aspirația ca, în timp ce vă aduceți mintea acasă, să puteți reflecta
asupra acestei învățături esențiale și să aducă o schimbare pozitivă asupra perspectivei pe
care o aveți.
Păstrându-vă pe toți în rugăciunile mele, cu multa dragoste de la Nagi Gonpa,
Sarva Mangalam,
Kyabgön Phakchok Rinpoche
---
JAPANESE
修整と浄化
近くまた遠くの友へ
グル リンポチェの日おめでとうございます!
このメッセージがインボックスに届き、お知らせを受けメッセージを開く時、特に"グル リンポチェ"の文字をみた瞬間、あなたが幸せでありますように。
時折、何人がこのメッセージを読むのか、果たして開けるところまでいくのか私は疑問に感じています。もっと酷いとゴミ箱行きかもしれません。
どれだけの人がメッセージを実際に開けるかを私達のシステムスタッフが追跡したことがありましたが、一時期の結果はそんなに良くありませんでした。
でも10数年前「心を家に連れ戻す」ことを思い出させる為、単純に毎月特別な日に少ない友人や弟子に個人的なメールを送り始めた初心の動機を再度思い出す様にしています。
そして、西暦で初めてであり、太陰暦で最後のグル・リンポチェの日となります。私はここで昔と同じスローガン「心を家に連れ戻す」に戻りたいと思います。
2017年送った12のメッセージは結構専門的でしたが、あなた方何人かのリクエストを満たすため、グル・リンポチェの12顕現の説明が円満に説明できたことに大変うれしく思います。今年のメッセージは流動性があるものにし、条件により流れに任せてやっていきたいと思っています。
このグル・リンポチェの日は特別で、私達の尼僧院、ナギ・ゴンパで執り行われている年次9日間ンガツォ・ドゥプチェン(成就法会)の2日目となります。'ンガツォ'とは金剛乗の修整と浄化であり、'ドゥプチェン'は大成就の集まりという意味です。そして34年前この大成就法会で私の祖父であるトゥルク・ウゲン・リンポチェが金剛乗の根本である清浄なる見解と修整・浄化の重要性に関し説かれました。現代人の多くが心に留めず実践していない核心的なことです。
以下が私の祖父が説いた教えです。
今我々がとり行っている大成就法はンガツォ又ンガク・キ・ソジョンで金剛乗の修整・浄化と言う意味です。ンガキ・ソジョンという題目の言葉の意味とは修整、回復、復活、功徳の増上です。基本的に修整・浄化の密教的修行でありますが、小乗(声聞乗・縁覚乗の2乗も含む)、大乗、金剛乗という4乗全てに沿った修整・浄化法も含まれています。
何を我々は修整するかというと、小乗の教えに沿った具足戒(別解脱の戒律)、大乗の教えに沿った菩薩戒、金剛乗の教えに沿った三昧耶戒を指し、これらの誓いを回復する修行となります。
ジョンの意味は浄化です。何を浄化するかというと、小乗の戒律を犯す、大乗の訓練の過失、金剛乗の三昧耶戒の違反を浄化するのです。修行の主な焦点とは、顕れ存在する私たちの周りの世界が何であれ聖なる浄土であり、男女の衆生は全てダーカとダーキニとみなすことです。全ての音は真言であり、全ての思考と感情は清浄なる智慧です。この清浄な視覚、音、目覚めがこの大成就法ドゥプチェンの核心部分であり、我々の目で見るもの全て神々の清浄な形としてみなすということです。そして我々が考えること全てー全ての思考と心での行為―は実際には悟りを得た金剛の心、自性なる智慧とみなすのです。
ここであなたの心を家に連れ戻すという誓願と共にこのメモを終わりにします。あなた方はこの要訣をよく考え自らの見解にポジティブな変化をもたらしてください。
私の全ての祈願であなた方の事を想い、ナギ・ゴンパから愛をこめて。
サルワ・マンガラム

キャブゴン・パチョック・リンポチェ
---
VIETNAMESE
Ngày Thánh Vía Đức Liên Hoa Sinh, 26 tháng 1 năm 2017 – Hàn Gắn và Tịnh Hóa
Quý Đạo hữu gần và xa thân mến,
Mừng ngày Thánh vía Đức Liên Hoa Sinh!
Khi lời nhắn này được gửi đến Hộp thư của bạn, bạn nhận được thông báo và mở tin nhắn ra, tôi hy vọng bạn cảm thấy hạnh phúc trong khoảnh khắc ấy, đặc biệt là khi bạn đọc đến dòng chữ "Đức Liên Hoa Sinh" (hay Guru Rinpoche).
Thỉnh thoảng, tôi cũng tự hỏi rằng có bao nhiêu bạn thật sự đọc những tin nhắn này hay bao nhiêu bạn đã mở lời nhắn ra. Hoặc tệ hơn, có thể bạn cho ngay vào Thùng rác khi thấy nó. Có một thời gian, những bạn phụ trách Công nghệ thông tin của tôi đã "gặm nhắm" các số liệu để xem thử có bao nhiêu tin nhắn được mở, và khi đó kết quả nhận được chưa phải là con số tốt nhất. Nhưng về sau, tôi lại cố gắng tự nhắc nhở bản thân về động cơ sơ khởi của mình khi tôi bắt đầu chia sẻ tin nhắn lần đầu tiên, khoảng mười năm trước, tôi đã dùng email cá nhân gửi đến một số ít bạn bè và học trò, đơn giản là những lời nhắc nhở hàng tháng để "đưa tâm họ về nhà", và tôi cũng gửi mail vào một số ngày đặc biệt!
Một lần nữa, hôm nay là ngày Vía Đức Liên Hoa Sinh đầu tiên của năm mới theo lịch phương Tây và là ngày Vía cuối cùng tính theo âm lịch, tôi tiếp tục trở lại và vẫn với cùng một phương châm, "đưa tâm bạn về nhà".
Mười hai lời nhắn vừa qua trong năm 2017 có phần hơi thiện xảo (về nội dung) nhưng tôi cảm thấy hoan hỷ vì chúng ta đã cố gắng để hoàn tất một số thỉnh cầu về việc giảng giải Mười hai hóa thân của Guru Rinpoche. Năm nay, trong việc gửi tin nhắn này, tôi muốn nội dung luôn được thay đổi, tươi mới, quan sát xem điều gì khởi sinh và đơn giản là trôi theo dòng khởi sinh này.
Ngày Vía Đức Liên Hoa Sinh năm nay là một ngày đặc biệt vì nó rơi đúng vào ngày thứ 2 của Đại lễ 9 ngày- Ngakso Drupchen được tổ chức hàng năm tại Ni Viện của chúng tôi, Nagi Gonpa. "Ngakso" nghĩa là sự Hàn Gắn và Tịnh Hóa thuộc Kim Cương Thừa và "Drupchen" nghĩa là sự hợp thể những thành tựu vĩ đại. Cũng vào Đại lễ này cách đây 34 năm, ông nội tôi- Tulku Urgyen Rinpoche đã thuyết giảng về tầm quan trọng của sự nhận thức thuần tịnh – một nguyên lý Kim Cương Thừa gốc rễ, và ông cũng dạy về sự thực hành hàn gắn và tịnh hóa. Đây là điểm cốt lõi nhưng đã không được lưu tâm và thực hành nhiều trong thời của chúng ta.
Dưới đây là nội dung đã được ông nội tôi truyền dạy:
Đại lễ chúng ta đang tiến hành được gọi là Ngakso hay Ngak kyi Sojong, nghĩa là phương thức Hàn Gắn và Tịnh Hóa thuộc Kim Cương Thừa. Trong tên gọi Ngak kyi Sojong, các từ cũng mang ý nghĩa là sự hàn gắn, khôi phục, phục hồi hoặc sự tăng trưởng công đức. Căn bản, đây là phương pháp thực hành hàn gắn và tịnh hóa thuộc Kim Cương Thừa, tuy nhiên cũng bao gồm những thực hành hàn gắn và tịnh hóa theo cả 4 thừa- Thừa Nguyên Thủy (gồm Thanh Văn Thừa và Duyên Giác Thừa), Đại Thừa, và những hệ thống thuộc Kim Cương Thừa.
Những gì chúng ta hàn gắn, sửa chữa chính là Biệt Giải Thoát Giới (những thệ nguyện giải thoát thuộc cá nhân) theo hệ thống Nguyên Thủy, các pháp hành Bồ Tát theo hệ thống Đại Thừa, và những cam kết thệ nguyện theo hệ thống Kim Cương Thừa. Phương thức thực hành giúp khôi phục tất cả những thệ nguyện này.
Từ "jong" nghĩa là sự làm sạch, tịnh hóa. Chúng ta gột sạch đối với những Biệt Giải thoát giới bị cắt đứt thuộc truyền thống Nguyên Thủy, những lỗi lầm trong quá trình thực hành theo Đại Thừa, và những vi phạm thệ nguyện thuộc Kim Cương Thừa. Đối tượng chính cần hướng đến trong sự thực hành chính là thế giới xung quanh chúng ta, bất cứ điều gì xuất hiện hay đang tồn tại, chính là cung điện thuộc tầng Trời, rồi tất cả chúng sinh nam giới và nữ giới đều là dakas và dakini (nam thần và nữ thần thuộc Thiên giới). Tất cả âm thanh đều là chân ngôn, tất cả suy nghĩ và cảm xúc đều là trí tuệ thuần tịnh. Đây là điểm máu chốt của Đại lễ, những thành tựu vĩ đại chính là: cái nhìn thanh tịnh, âm thanh và sự tỉnh giác thuần tịnh. Nghĩa là bất kể những gì chúng ta thấy được bằng mắt đều là thể tướng thanh tịnh của vị hóa thần. Bất kể những gì chúng ta nghe được bằng tai đều là âm thanh của chân ngôn. Và bất kể những gì chúng ta khởi nghĩ- những suy nghĩ và hoạt động tâm thức, thực chất chính là Trí Kim Cương Giác Ngộ, Chân Trí- trí tuệ tự hiện hữu. Đây là những điều cần phải ghi nhớ trong tâm.
Tôi sẽ kết thúc lời nhắn với nguyện ước rằng bạn có thể "đem tâm mình về nhà", bạn có thể suy niệm về lời hướng dẫn cốt tủy này và tạo nên một sự thay đổi tích cực trong cách nhìn của mình.
Hướng về các bạn trong tất cả sự cầu nguyện với thật nhiều tình yêu thương từ Nagi Gonpa,
Sarva Mangalam,
Kyabgön Phakchok Rinpoche
---
RUSSIAN
Восстановление и очищение
Дорогие друзья, те, кто поблизости и далеко,
поздравляю вас с днём Гуру Ринпоче!
Когда это сообщение попадёт в ваш почтовый ящик, вы получите уведомление и откроете письмо, я надеюсь, что в этот момент вы будете чувствовать себя счасливыми, в особенности, когда вы увидите слова «Гуру Ринпоче».
Иногда я задаюсь вопросом, сколько из вас вообще читают эти сообщения, и открывате ли вы их вообще. Возможно, ещё хуже, вы их просто удаляете. Когда-то наши технари проанализировали цифры, чтобы посмотреть, сколько людей собственно открывают эти сообщения, и порою результаты были не из лучших. Но затем я снова напомнил себе об изначальной мотивации, когда я впервые начал рассылать эти сообщения с моей личной почты, десять лет назад, узкому кругу друзей и учеников, с целью просто отправлять ежемесячное напоминание «вернуть их ум домой», и делать это в очень особенный день!
И вот снова, в первый день Гуру Ринпоче этого года по западному календарю, и в последний по лунному календарю, я таким образом возвращаюсь с тем же девизом: «верни свой ум домой».
Предыдущие двенадцать сообщений 2017 года все были посвящены одной теме, но я рад, что мы смогли выполнить ваши пожелания объяснить двенадцать проявлений Гуру Ринпоче. В этом году, отправляя эти сообщения, я хочу оставить их в потоке и посмотреть, какие условия сложатся и просто следовать за ними.
Данный день Гуру Ринпоче является особенным, поскольку он выпадает на второй день девятидневного друбчена Нгаксо, который ежегодно проводится в нашем женском монастыре Наги Гомпе. «Нгаксо» означает восстановление и очищение в традиции Ваджраяны, а «друбчен» означает собрание великого свершения. И во время такого же самого друбчена 34 года назад мой дедушка Тулку Ургьен Ринпоче говорил о важности чистого видения, которое является ключевым принципом Ваджраяны и практики восстановления и очищения. Это та самая сокровенная суть, которая в наше время многими не принимается к сердцу и не практикуется.
И вот учение, данное моим дедушкой:
«Друбчен, который мы сейчас проводим, называется Нгаксо или Нгак Кьи Соджонг, что означает Восстановление и Очищение в традиции Ваджраяны. В названии Нгак Кьи Соджонг слово «со» означает восстановление, исправление, возрождение, а также увеличение заслуги. По сути, это практика Ваджраяны по восстановлению и очищению, хотя она также включает в себя очищающие и восстанавливающие практики в соответствии со всеми колесницами, в частности, в соответствии с системами Хинаяны (состоящей из двух колесниц шраваков и пратьекабудд), Махаяны и Ваджраяны.
Мы восстанавливаем принципы пратимокши (обеты индивидуального освобождения) в соответствии с системой Хинаяны, практики бодхисаттв в соответствии с системой Махаяны, и обязательства самайи в соответствии с системой Ваджраяны. Данная практика восстанавливает эти обязательства.
Слово «джонг» означает очищение. Мы очищаем нарушения наших обетов Хинаяны, ошибки в наших практиках Махаяны, а также нарушения наших самай Ваджраяны. Ключевым аспектом в этой практике является то, что мир вокруг нас, всё, что проявляется и существует, — это божественый дворец, тогда как мужские и женские чувствующие существа — это всё даки и дакини. Все звуки — это мантры, а все мысли и эмоции — это чистая мудрость. Это сущностный аспект данного друбчена, великого свершения: чистые видение, звуки и осознавание. Это означает, что всё, что мы видим собственными глазами, является чистой формой божества. Всё, что мы слышим собственными ушами, — это звуки мантр. И всё, что мы думаем, все наши мысли и умственная активность — по сути являются просветлённым Ваджрным Умом, самосущей мудростью. Это то, о чём нам необходимо помнить».
На этом я заканчиваю данное сообщение, и формирую устремление, чтобы, когда вы вернёте свой ум домой, вы смогли поразмышлять над этим сущностным наставлением и привнести положительные изменения в свой взгляд на мир.
Держу всех вас в своих молитвах. С любовью из Наги Гомпы.
Пусть всё благоприятствует, сарва мангалам.
Кьябгон Пакчок Ринпоче
---
UKRAINIAN
Відновлення та очищення
Дорогі друзі, ті, хто поблизу та далеко,
вітаю вас із днем Ґуру Рінпоче!
Коли це повідомлення потрапить у вашу поштову скриньку, ви отримаєте сповіщення та відкриєте листа, я сподіваюся, що в цей самий момент ви почуватимете себе щасливими, особливо коли побачите слова "Ґуру Рінпоче".
Час від часу мені стає цікаво, скільки з вас власне читають ці повідомлення, або взагалі відкривають їх. Може бути ще гірше — ви їх просто видаляете. Колись наші технарі проаналізували дані, щоб побачити, скільки людей власне відкривають ці повідомлення, і часом результати були не найкращими. Але потім знов я нагадував собі про первинну мотивацію, коли я вперше почав надсилати ці повідомлення з моєї приватної поштової адреси десять років тому вузькому колу друзів та учнів, аби просто щомісяця нагадувати "повернути їх ум додому", і робити це у дуже особливий день!
І от знову, в перший день Ґуру Рінпоче в цьому році за західним календарем, та в останній за місячним календарем, я такми чином повертаюся з тим самим закликом: "поверни свій ум додому".
Попередні дванадцять повідомлень 2017 року усі були присвячені одній темі, але я радий, що ми змогли виконати деякі ваші побажання щодо поясення дванадцяти проявів Ґуру Рінпоче. Цього року, коли я відправлятиму ці повідомлення, я хочу залишити їх динамічними й подивитися, які умови складатимуться, і просто слідувати за ними.
Даний день Ґуру Рінпоче є особливим, оскільки він припадає на другий з дев'яти днів друбчену Нґаксо, який щороку проводиться в нашому жіночому монастирі Наґі Ґомпі. "Нґаксо" означає відновлення та очищення в традиції Ваджраяни, а "друбчен" означає зібрання великого звершення. І під час такого самого друбчену 34 роки тому мій дідусь Тулку Урґ'єн Рінпоче казав про важливість чистого бачення, яке є провідним принципом Ваджраяни та практики відновлення та очищення. Це та сама суть, яка в наші часи багатьма не береться до серця та не практикується.
І ось вчення, яке дав мій дідусь:
"Друбчен, який ми зараз виконуємо, називається Нґаксо або Нґак К'ї Соджонґ, що означає відновлення та очищення в традиції Ваджраяни. У назві Нґак К'ї Соджонґ слово "со" означає відновлення, виправлення, відродження, а також збільшення заслуги. По суті це є пратикою Ваджраяни з відновлення та очищення, хоча вона також містить практики відновлення та очищення у відповідності з усіма колісницями, зокрема, у відповідності до систем Гінаяни (що складається з двох колісниць шравак та прат'єкабудд), Магаяни та Ваджраяни.
Ми відновлюємо принципи пратімокші (обітниці індивідуального звільнення) у відповідності до системи Гінаяни, практики бодгісаттв у відповідності до системи Магаяни, та зобов'язання самаї у відповідності до системи Ваджраяни. Дана практика відновлює ці обітниці.
Слово "джонґ" означає очищення. Ми очищуємо порушення наших обітниць Гінаяни, помилки в практиках Магаяни, та пнадірушення наших самай Ваджраяни. Провідним аспектом даної практики є те, що світ довкола нас, все явлене та існуюче постає як божественний палац, тоді як наділені свідомістю істоти чоловічої та жіночої статі усі є даками та дакінями. Усі звуки є мантрами, а усі думки та емоції — чистою мудрістю. Це сутнісний аспект даного друбчену, великого звершення: чисті прояви, звуки та усвідомлення. Це означає, що все, що постає перед нашими очима, є чистою формою божества. Все, що ми чуємо власними вухами, є звуками мантр. А все, що ми думаємо, усі наші думки та ментальна активність — це насправді просвітлений Ваджровий Ум, само-існуюча мудрість. Це те, про що необхідно пам'ятати".
На цьому я завершую дане повідомлення, та формую прагнення, щоб, коли ви повернете свій ум додому, ви змогли поміркувати над цими сутнісними настановами та привнести позитивні зміни у власний світогляд.
Тримаю вас усіх у своїх молитвах. З любов'ю з Наґі Ґомпи.
Нехай усе буде сприятливим, сарва манґалам.
К'ябґон Пакчок Рінпоче