Dear friends near and far
How have you all been? I very much hope that you and your loved ones have been happy and healthy. As we get close to the end of yet another fleeting year, I truly hope that the year was spent mindfully in a meaningful way. So before this year ends I would like to once again send you a mindful reminder:
When you know there's nothing more important than the mind,
then you can turn your mind towards the Dharma at that moment.

When you base your practice on bodhicitta,
then your practice becomes the path.

When you integrate your practice with fervent devotion,
then your path is cleared of all obscurations.

And when your practice is inseparable from the unborn nature of dharmadhatu,
then your obscurations arise as wisdom.
If you want to see genuine results with your practice, make sure to check the following:
How firmly is the mind is going towards refuge?
How non-attached is the mind on the path?
How often does that mind contemplate impermanence?
How diligent is that mind in spending time in solitary retreats?
These are four rather simple queries yet plenty of space is needed for your response!
Wishing you all Happy Holidays and a New Year filled with happiness and joy.
Sarva Mangalam,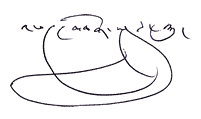 Phakchok Rinpoche
Translations
Chinese-Simplified
Chinese-Traditional
French
German
Indonesian
Japanese
Portuguese
Russian
Spanish
Thai
Ukrainian
Vietnamese
---
CHINESE-SIMPLIFIED
正念法喜的一年
亲爱的十方朋友,
你们好吗?我由衷期盼你和你的家人幸福健康。
随着另一个短暂的一年即将结束,我真心期望各位是在正念之下度过有意义的一年。因此,在今年结束前,我想再次向各位发送这个正念提醒:
当你明瞭万法唯心造时,你的心于当下趋向佛法。
当你以菩提心为出发点实修时,你的修行成为法道。
当你的修行结合热切虔敬心时,你的法道无有盖障。
当你的实修不离无生法界本质时,你的盖障将转成智慧。
如果你想透过你的修行看到真实的成果,请务必检视以下各点:
1. 这颗心对皈依三宝有多坚定?
2. 这颗走在法道上的心,有多离于执着?
3. 这颗心有多常思考无常?
4. 这颗心对于花时间在孤独闭关,有多勤奋?
这是四个非常简单的检视,但你的回答空间却很广!
祝大家佳节愉快,新的一年充满幸福与快乐。
---
CHINESE-TRADITIONAL
正念法喜的一年
親愛的十方朋友,
你們好嗎?我由衷期盼你和你的家人幸福健康。
隨著另一個短暫的一年即將結束,我真心期望各位是在正念之下度過有意義的一年。因此,在今年結束前,我想再次向各位發送這個正念提醒:
當你明瞭萬法唯心造時,你的心於當下趨向佛法。
當你以菩提心為出發點實修時,你的修行成為法道。
當你的修行結合熱切虔敬心時,你的法道無有蓋障。
當你的實修不離無生法界本質時,你的蓋障將轉成智慧。
如果你想透過你的修行看到真實的成果,請務必檢視以下各點:
1. 這顆心對皈依三寶有多堅定?
2. 這顆走在法道上的心,有多離於執著?
3. 這顆心有多常思考無常?
4. 這顆心對於花時間在孤獨閉關,有多勤奮?
這是四個非常簡單的檢視,但你的回答空間卻很廣!
祝大家佳節愉快,新的一年充滿幸福與快樂。
---
FRENCH
Une année joyeuse en pleine conscience
Chers amis de près et de loin,
Comment cela a été pour vous tous ?J'espère profondément que vous et vos proches ont été heureux et en bonne santé.
Comme nous nous rapprochons de la fin d'une année éphémère de plus, j'espère vraiment que l'année s'est déroulée en conscience et d'une façon utile. Aussi avant que l'année s'achève, j'aimerais une fois de plus vous envoyer un petit rappel pour l'esprit :
Quand vous savez qu'il n'y a rien de plus important que l'esprit,
alors vous pouvez tourner votre esprit vers le Dharma à l'instant.

Quand vous basez votre pratique sur la bodhicitta,
Alors votre pratique devient le chemin.

Quand vous intégrer votre pratique avec une dévotion fervente,
Alors votre chemin est libre de toutes les obscurations.
Et quand votre pratique est inséparable de la nature non née du dharmadhatu,
alors les obscurations s'élèvent comme la sagesse.
Si vous voulez obtenir des résultats authentiques à votre pratique , verifiez bien les choses suivantes:
A quel point mon esprit est tourné vers le refuge?
A quel niveau de non attachement est cet esprit sur le chemin?
Combien de fois cet esprit contemple la notion d'impermanence?
Quelle est la diligence avec laquelle cet esprit programme des retraites en solitaire?
Ce sont les quatre questions plutôt simples, cependant elles nécessitent beaucoup de place pour les réponses!!!
En vous souhaitant de très bonnes vacances et une Nouvelle Année remplie de Bonheur et de joie.
Sarva Mangalam (Que tout soit auspicieux ),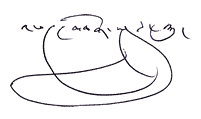 Phakchok Rinpoche
---
GERMAN
Ein achtsames, freudvolles Jahr
Liebe Freunde in der Nähe und in der Ferne!
Wie geht es euch allen? Ich hoffe sehr, dass ihr und eure Lieben glücklich und gesund sind.
Während wir uns dem Ende eines weiteren flüchtigen Jahres nähern, hoffe ich zutiefst, dass ihr dieses Jahr achtsam und sinnvoll verbracht habt. Bevor dieses Jahr endet, würde ich euch gerne wieder einmal eine achtsame Erinnerung schicken:
Wenn du weißt, dass nichts wichtiger ist als der Geist,
dann kannst du deinen Geist in jedem Moment dem Dharma zuwenden.
Wenn du deine Praxis auf Bodhicitta stützt,
dann wird deine Praxis zum Pfad.
Wenn du in deine Praxis inständige Hingabe integrierst,
wird der Pfad von allen Verdunkelungen befreit.
Und wenn deine Praxis untrennbar von der ungeborenen Natur von Dharmadatu ist,
dann erscheinen deine Verdunkelungen als Weisheit.
Wenn du ernsthafte Resultate in deiner Praxis sehen willst, dann vergewissere dich, dass du folgende Punkte überprüfst:
Wie entschieden bewegt sich dein Geist der Zuflucht zu?
Wie frei von Anhaftung ist der Geist auf dem Pfad?
Wie oft kontempliert dieser Geist über Vergänglichkeit?
Wie gewissenhaft verbringt dieser Geist Zeit in Einzelklausuren?
Obwohl das vier eher einfache Fragen sind, ist für deine Antworten viel Platz nötig!
Ich wünsche euch allen frohe Feiertage und ein neues Jahr gefüllt mit Glück und Freude!
Sava Mangalam (Möge alles glücksverheißend sein!),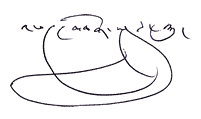 Phakchok Rinpoche
---
INDONESIAN
Tahun Penuh Kegembiraan yang Berkesadaran
Teman-teman sekalian dekat maupun jauh,
Bagaimana kabar kalian semua? Saya sangat berharap kalian dan orang-orang yang kalian kasihi berada dalam kondisi yang berbahagia dan sehat.
Seiring kita menjadi semakin dekat ke akhir daripada satu tahun lagi yang berlalu dengan begitu cepatnya, saya benar-benar berharap bahwa tahun ini telah dilalui dengan penuh kesadaran di dalam cara yang bermanfaat/bermakna. Oleh karena itu sebelum tahun ini berakhir saya ingin sekali lagi mengirimkan kalian sebuah pengingat berkesadaran:
Ketika kalian mengetahui bahwa tidak ada yang lebih penting daripada batin,
maka pada saat itu kalian bisa mengalihkan batin kalian kepada Dharma.
Ketika kalian mendasarkan latihan kalian pada bodhicitta,
maka latihan kalian akan menjadi jalur.
Ketika kalian mengintegrasikan latihan kalian dengan devosi yang intens,
maka latihan kalian akan dibebaskan dari segala ketidaktahuan.
Dan ketika latihan kalian menjadi tidak terpisahkan dari hakikat alami dharmadatu yang tidak terlahirkan,
maka ketidaktahuan kalian muncul sebagai kebijaksanaan.
Jika kalian ingin mendapatkan hasil sesungguhnya dari latihan kalian, pastikanlah untuk memeriksa hal-hal berikut :
Seberapa kokohnya batin mengambil perlindungan,
Bagaimana ketidak melekatan menjadi batin di dalam jalur,
Seberapa sering batin merenungkan ketidakkekalan
Seberapa rajinkah batin meluangkan waktu di dalam retret menyendiri.
Ini adalah empat pertanyaan yang cukup sederhana namun membutuhkan ruang yang cukup besar untuk kalian tanggapi!
Saya harap kalian semua mengalami Hari Libur yang Berbahagia dan Tahun Baru yang dipenuhi oleh kebahagiaan dan kegembiraan.
Sava Mangalam,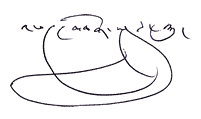 Phakchok Rinpoche
---
JAPANESE
マインドフルで喜びに満ちた年
遠くまた近くの友人へ、
皆さんはいかがお過ごしでしたでしょうか? あなたと愛する人が幸せで健康でありますように。
過ぎ行く年の終わりに近づいており、今年が意味深くそして気づきとともに過ごされたことを心から願っています。今年が終わる前に私は再度気づきをもたらすリマインダーを皆さんに送りたいと思います。
心より重要なものはないと知ったとき
その瞬間にあなたは自分の心を仏法へと向けることができる。
菩提心を自分の修行の基盤とするとき
あなたの修行が道となる
自分の修行が熱心な信仰と合わさるとき
あなたの道から一切障害が消え去る
そして自分の修行が不生なる本性である法界と不二であるとき、あなたの障害は智慧として生じる
もし皆さんが自分の修行の偽りなき結果を感じたいのであれば、帰依をするとき心が如何に確固としているか、道にある心が如何に執着から離れているか、心で無常について熟考するのが如何に頻繁か、そして最後に孤独なリトリートを過ごしている際、心がどれだけ精進しているかを確かめるようにしてください。
皆さんが素晴らしい休暇を過ごされ、幸福と喜びに満ちた新年を迎えられますように。
サルワ マンガラム,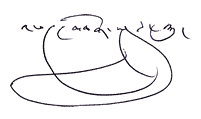 パチョク・リンポチェ
---
PORTUGUESE
Um Cônscio e Feliz Ano
Caros amigos próximos e distantes;
Como têm passado? Espero de coração que vocês e seus entes queridos tenham estado felizes e saudáveis.
Conforme nos aproximamos do fim de mais um fugaz ano, espero sinceramente que o tenham desfrutado de forma consciente e relevante.
Antes que o ano finde, gostaria de deixar-lhes um cônscio lembrete:
Sabendo da preponderante importância da mente, temos a capacidade de voltar a mente para o dharma prontamente.
Baseando nossa prática na bodhichitta, a prática se torna o caminho.
Integrando à prática fervorosa devoção, todos os obscurecimentos do caminho se desvanecem.
E a prática sendo inseparável da natureza não-nascida do dharmadhatu, nossos obscurecimentos se manifestam como sabedoria.
Se desejamos que nossa prática gere genuínos resultados, consideremos o seguinte:
A mente está firmemente voltada para o refúgio?
O desapego caracteriza nossa mente, ao seguir o caminho?
A mente contempla frequentemente a impermanência?
A mente se dedica diligentemente aos retiros solitários?
São quatro questionamentos bastante simples, no entanto nossa resposta pode necessitar de algum espaço!
Desejando a todos Felizes Festas e um Ano Novo repleto de felicidade e alegria,
Sarva Mangalam (Seja tudo auspicioso),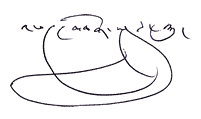 Phakchok Rinpoche
---
RUSSIAN
Счастливого Осознанного Года
Дорогие друзья, все кто рядом и далеко!
Как вы все поживаете? Я очень надеюсь, что вы и ваши близкие счастливы и здоровы.
Ещё один быстротечный год подходит к концу и я искренне надеюсь, что он был для вас наполненым смыслом и осознаванием. И перед тем, как он закончится, хочу еще раз отправить вам напоминание об осознанности:
Когда вы знаете, что нет ничего важнее ума,
В тот самый момент вы можете повернуть свой ум к Дхарме.
Когда вы основываете свою практику на бодхичитте,
Тогда ваша практика становится путём.
Когда вы объединяете свою практику с пылкой преданностью,
Ваш путь становится свободным от препятствий.
И когда ваша практика неотделима от нерождённой природы дхармадхату,
Тогда ваши препятствия предстают как мудрость.
Если вы хотите увидеть подлинные плоды своей практики, не забудьте проверить:
Насколько настойчиво ваш ум устремляется к прибежищу?
Насколько свободен от привязанности на пути ваш ум?
Насколько часто ваш ум размышляет о непостоянстве?
Насколько усерден ваш ум в выполнении уединенных ретритов?
Вот четыре вопроса и хоть они несложны, ваши ответы на них потребуют открытого и глубокого понимания.
Желаю вам всем Счастливых Праздников и Нового Года наполненного радостью и счастьем!
Сарва Мангалам!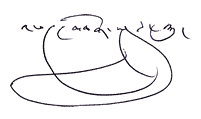 Кьябдже Пакчок Ринпоче
---
SPANISH
Un año feliz en plena conciencia
Queridos amigos que están cerca y lejos:
¿Cómo han estado? Espero realmente que tú y tus seres queridos se encuentren felices y con salud.
Al acercarnos al final de otro año que pasa volando, realmente espero que hayan pasado este año en plena conciencia y de una manera significativa. Antes de que termine este año quisiera una vez más enviarles un recordatorio de plena conciencia:
Cuando sabes que no hay nada más importante que la mente,
Es en este momento que puedes girar tu mente hacia el Dharma.
Cuando basas tu práctica en bodhicitta,
Entonces es cuando tu práctica se vuelve el camino.
Cuando integras tu práctica con devoción ferviente,
Entonces es cuando tu camino está libre de todas las obscuraciones.
Y cuando tu práctica es inseparable de la naturaleza innata de dharmadhatu,
Entonces tus obscuraciones surgen como sabiduría.
Si quieres obtener resultados genuinos con tu práctica, asegúrate de verificar lo siguiente:
1. ¿Con cuánta firmeza toma refugio la mente?
2. ¿Qué tan desapegada está la mente del camino?
3. ¿Con qué frecuencia la mente contempla la impermanencia?
4. ¿Qué tan diligente es esa mente para pasar tiempo en retiros solitarios?
¡Estas son cuatro preguntas sencillas que requieren un gran espacio para tu respuesta!
Les deseo a todos Felices Fiestas y un Año Nuevo lleno de felicidad y gozo.
Sarva Mangalam (Que todo sea auspicioso),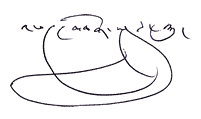 Kyabgön Phakchok Rinpoche
---
THAI
ปีแห่งความเบิกบานอันมีสติ
เรียนสหายธรรมทั้งใกล้และไกล
ท่านทั้งหลายสบายดีไหม? ข้าพเจ้าหวังเป็นอย่างยิ่งว่า ท่านและคนที่ท่านรักจะมีความสุขสมบูรณ์ดี
เมื่อใกล้จะถึงสิ้นปีที่ผ่านไปอย่างรวดเร็ว ข้าพเจ้าก็หวังจริงๆ ว่าได้ใช้เวลาในปีนี้อย่างมีสติไปในทางที่มีคุณค่า ดังนั้นก่อนสิ้นปีนี้ ข้าพเจ้าอยากจะมอบข้อเตือนสติให้แก่ท่านอีกครั้งหนึ่ง:
เมื่อท่านรู้ว่าไม่มีสิ่งใดสำคัญไปกว่าจิตใจ
ณ ขณะนั้น ท่านจึงหันเหจิตใจของท่านเข้าสู่ธรรมะ
เมื่อท่านมีรากฐานการปฏิบัติอยู่บนโพธิจิต
การปฏิบัติของท่านจะกลายมาเป็นหนทาง
เมื่อท่านหลอมรวมการปฏิบัติเข้ากับการอุทิศตนอย่างแรงกล้า
หนทางของท่านก็จะได้รับการชำระล้างมลทินทั้งหลาย
และเมื่อการปฏิบัติของท่านไม่แยกจากสภาวะอันไม่บังเกิดแห่งธรรมธาตุ
เมื่อนั้นมลทินทั้งหลายจะปรากฏเป็นปัญญาญาณ
ถ้าท่านอยากจะเห็นผลลัพธ์ที่แท้จริงจากการปฏิบัติ จงแน่ใจว่าได้ตรวจสอบสิ่งเหล่านี้
1. จิตมั่นคงต่อการเข้าถึงสรณะเพียงใด?
2. จิตไม่ยึดติดบนหนทางการปฏิบัติมากน้อยแค่ไหน?
3. จิตได้พิจารณาถึงความไม่เที่ยงบ่อยครั้งเท่าไร?
4. จิตเพียรใช้เวลาในภาวนาแบบปลีกวิเวกมากแค่ไหน?
เหล่านี้เป็นคำถามสี่ข้อที่ค่อนข้างง่าย แต่จำเป็นต้องให้เวลาในการตอบคำถามนี้!
ขออวยพรให้ท่านทั้งหลายมีความสุขในวันหยุดพักผ่อนนี้ และให้ปีใหม่นี้เต็มไปด้วยความสุขและความเบิกบาน
ขอมงคลจงบังเกิดมี,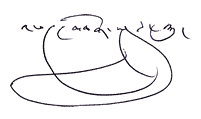 – พักชก รินโปเช
---
UKRAINIAN
Щасливого Свідомого Року
Любі друзі, всі хто поруч і далеко!
Як ви всі поживаєте? Я дуже сподіваюся, що ви та ваші близькі здорові та щасливі. Ще один швидкоплинний рік добігає кінця і я насправді сподіваюся, що цей рік був для вас значущим та сповненим усвідомлення. Тож перед тим, як цей рік скінчиться, хочу ще раз надіслати вам нагадування про пам'ятування.
Коли ви розумієте, що немає нічого важливішого за ум,
У той самий момент ви можете повернути свій ум до Дгарми.
Коли в своїй практиці ви спираєтеся на бодгічитту,
Тоді ваша практика стає шляхом.
Коли ви об'єднуєте свою практику із палкою відданістю,
Тоді ваш шлях стає вільним від усіх перешкод.
І коли ваша практика є невіддільною від ненародженої природи дгармадгату,
Тоді ваші перешкоди постають як мудрість.
Якщо ви хочете побачити справжні плоди своєї практики, перевірте:
Наскільки наполегливо ваш ум рухається до Прихистку?
Наскільки ваш ум є вільним від чіпляння на шляху?
Наскільки часто ваш ум розмірковує над плинністю?
Наскільки старанним ваш ум є у виконанні усамітнених ритритів?
Ось чотири запитання, які хоч і не є складними, проте ваші відповіді на них потребують відкритості та глибини розуміння.
Бажаю Вам Щасливих Свят і Нового Року сповненого радості та щастя!
Сарва Мангалам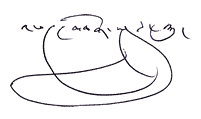 К'ябдже Пакчок Рінпоче
---
VIETNAMESE
Ngày 17 tháng 12 năm 2018 – Một Năm Tỉnh Giác An Vui
Thân chào Quý Đạo hữu gần và xa,
Các bạn hiện giờ đang thế nào? Tôi rất hy vọng rằng bạn và những người thân yêu của bạn đều được hạnh phúc và khỏe mạnh.
Thoáng chốc, một năm nữa lại sắp trôi qua. Tôi thật sự hy vọng các bạn đã trải qua một năm thật tỉnh giác và đầy ý nghĩa. Vì vậy, trước khi kết thúc năm này, tôi muốn nhắn nhủ các bạn về sự tỉnh giác thêm lần nữa:
Khi nhận ra không có điều gì quan trọng hơn Tâm, hãy chuyển Tâm quay về với Pháp.
Lấy Bồ Đề Tâm làm nền tảng, thì mọi thực hành đều trở thành con đường.
Thực hành cùng lòng sùng mộ chí thiết, giúp rũ sạch tất cả che chướng trên Đạo lộ.
Và nếu thực hành trở nên bất nhị với Thể Tánh Vô Sanh của Pháp Giới, thì tất cả Chướng ngại đều hiện khởi như Trí Tuệ.
Nếu muốn thấy được những kết quả thật sự từ việc thực hành Pháp, hãy kiểm tra lại thật chắc chắn những vấn đề sau:
Mức độ vững chắc của Tâm khi quy hướng về Tam Bảo như thế nào?
Mức độ buông bỏ những bám chấp của Tâm trên con đường thực hành như thế nào?
Mức độ thường xuyên của Tâm trong việc quán chiếu về Vô Thường?
Mực độ tinh tấn của Tâm trong việc dành thời gian cho việc thực hành tại những nơi cô độc?
Đây là bốn câu hỏi khá đơn giản nhưng lại yêu cầu phần trả lời nhiều hơn từ phía bản thânbạn!
Chúc tất cả mọi người một mùa lễ vui vẻ và một năm mới tràn ngập hạnh phúc, đầy hân hoan.
Sarva Mangalam (Nguyện mọi sự cát tường),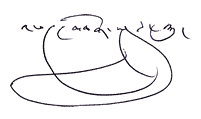 Kyabgön Phakchok Rinpoche