Dear friends near and far,
As always, I hope this message finds you well, healthy and happy. On this Guru Rinpoche day, I would like to share with you some words of advice on the crucial importance of cultivating compassion for all beings. The following comes from questions and answers by the Drukpa Kagyü master Gyalwa Götsang Gönpo Dorjé:
Zhang Rinpoche said:
If you ask me which I choose between realization and compassion, I will choose compassion. If you ask me what my reason is, I will tell you that since the cultivation of compassion includes all six pāramitās, wisdom arises from it too.
Having said this, he quoted the following citation:
The Sutra of Many Rivers (Nānānadī Sūtra*) says: "When beings are happy, I am happy. When beings are unhappy, I am unhappy. To love beings is to love me. To be kind to beings is to be kind to me." Thus, to cultivate love and compassion for beings is the very service that pleases the Buddha.
Regarding this, I would like to say that we all know that compassion is important and brings great benefits. Yet, we still think that on top of that we need to make grand offerings to the Buddha. However, as it is said here, the best type of offering one can make to the Buddhas is actually to cultivate compassion for beings.
Moreover, compassion shouldn't just be in your heads. You need to put it into practice. In the morning when you wake up, start by contemplating the four immeasurables. Then, focus more specifically on compassion and practice tonglen (taking and giving), which is the application of bodhicitta. Tonglen is a key practice for bodhisattvas, but if you don't know how to do it, then you can start by cultivating compassion.
This is my message to you on this Guru Rinpoche day: to cultivate compassion for beings is the core of practice.
Sending you all my love,
Sarva Mangalam.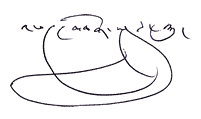 Phakchok Rinpoche
*Image courtesy of Himalayan Art Resources
Translations
简体中文
繁體中文
Deutsch
Français
Ελληνικά
Bahasa Indonesia
नेपाली
Español
Português
Русский
ภาษาไทย
Українська