Dear friends near and far
How have you all been? I very much hope that you all and your loved ones are happy and healthy. Through out all my messages every month for the last twelve or so years, my aspiration initially was to send out a reminder to you all once a month on a very special day to bring your mind home, be mindful, cherish where you are and if possible create a good karma.
But lately I keep reflecting on a single aspiration, especially when I think of you all while scanning through continents, countries, states, and cities. My heartfelt aspiration for all of you is to be genuinely happy and in a good state of health.
So on this Guru Rinpoche Day, my aspiration is for all your happiness and well-being. Love you all and miss you all very much. I might have met many of you quite recently during my travels this summer and some of you I will meet later this year. But I might not have the opportunity to see some of you and for this I am very sorry.
On the note of happiness, I have wonderful news to share with you all. I have been working on a happiness book with an old friend of mine, Erric Solomon, and the book will be out in bookstores soon!
Here's an excerpt from the book, Radically Happy:
Radical happiness can emerge naturally when we become used to remaining in the present moment and during moments of kindness and compassion. Radical happiness doesn't mean that we are in a blissed out state of denial about all the crap. Radically Happy people experience sadness, and disappointment. But those feelings don't overwhelm the subtle sense of well-being that permeates the mind of a radically happy person.

So what do we have to do to learn to be radically happy?

Two things: slightly shift our way of relating to ourselves, and slightly alter how we relate to the world around us.

It's true that Buddhism speaks mostly about enlightenment. But without a solid foundation of contentment, basic sanity and a decent self-image, you can't flourish in life—either as a spiritual practitioner or as a practitioner of daily life. Not everyone wants to become a Buddhist, but doesn't everyone want to be able to flourish and enjoy what life has to offer? We all want to be able to cope, without totally losing it when things don't work out. And that last point is the heart of what Radical Happiness really is. It's a subtle sense of well-being we can always access, especially when things are not so great.
Make sure to get your copy!
Sarva Mangalam,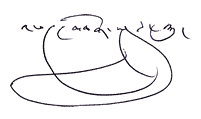 Phakchok Rinpoche
Translations
Chinese-Simplified
Chinese-Traditional
French
Indonesian
Japanese
Portuguese
Romanian
Russian
Spanish
Thai
Ukrainian
Vietnamese
---
CHINESE-SIMPLIFIED
十方朋友,
你们过得好吗?我希望你们每个人和所爱的人都能健康快乐。
过去的十二多年来,我每个月都会写一些东西给大家,当初的心愿是希望藉着每个月的殊胜日,给大家提醒,将心带回初衷,觉察,珍惜眼前的一切,并尽可能地创造好的因缘。
但是最近我发现自己越来越希望大家能够真的快乐与健康,特别是当我想到在各大洲、国家、城市的你们时,我真心希望大家能够拥有永恆的快乐。
因此在今天的莲师纪念日,我要为你的快乐和健康祈愿。我爱你们所有人,也非常想念你们。今年夏天的旅行,我已经跟你们许多人见面了,但也有一些人我可能没有机会见到你,这点我感到很可惜。
关于快乐的诀窍,我想和大家分享一本书。我和一位老朋友艾瑞克·索罗门(Erric Solomon)共同写了一本关于快乐的书,这本书很快就会在书店的架上出现!
以下是这本名为「永恆的快乐」(Radically Happy)的一些节录:
如果我们能习惯将自己带回当下以及时时生起慈悲心,那麽「永恆的快乐」便会自然地出现。拥有永恆的快乐不代表假装生活一切不如意都不存在,不是这样。拥有永恆快乐的人也会经历悲伤、沮丧,但这些不会打倒他们。这些内心充满永恆快乐的人,内在有一股深刻的良好感支撑他们度过这些低潮。
那麽我们要怎样获得永恆的快乐?
有两点:
稍微改变我们看待自己方式。
稍微提高我们对周遭的警觉。
没错,佛法老是説着开悟、开悟。但是,话说回来,没有深厚的知足感、本初智慧和自重人重的想法,人生不会开花结果。这点不论是佛门行者或是为柴米油折腰的凡人都一样。不是所有人都想成为佛教徒,但每个人都想人生过得精彩、一帆风顺,不是吗?当事情发展的不顺遂时,我们都希望能够应付自如、如鱼得水,不是吗?当然,最后就是,什麽是获得永恆快乐的真正核心?那是拥有能随时保持自在的良好感,尤其是在面对不如意的时候。
记得替你自己留一本书!
吉祥如意,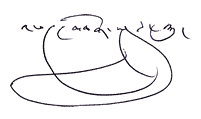 Phakchok Rinpoche
---
CHINESE-TRADITIONAL
十方朋友,
你們過得好嗎?我希望你們每個人和所愛的人都能健康快樂。
過去的十二多年來,我每個月都會寫一些東西給大家,當初的心願是希望藉著每個月的殊勝日,給大家提醒,將心帶回初衷,覺察,珍惜眼前的一切,並盡可能地創造好的因緣。
但是最近我發現自己越來越希望大家能夠真的快樂與健康,特別是當我想到在各大洲、國家、城市的你們時,我真心希望大家能夠擁有永恆的快樂。
因此在今天的蓮師紀念日,我要為你的快樂和健康祈願。我愛你們所有人,也非常想念你們。今年夏天的旅行,我已經跟你們許多人見面了,但也有一些人我可能沒有機會見到你,這點我感到很可惜。
關於快樂的訣竅,我想和大家分享一本書。我和一位老朋友艾瑞克·索羅門(Erric Solomon)共同寫了一本關於快樂的書,這本書很快就會在書店的架上出現!
以下是這本名為「永恆的快樂」(Radically Happy)的一些節錄:
如果我們能習慣將自己帶回當下以及時時生起慈悲心,那麼「永恆的快樂」便會自然地出現。擁有永恆的快樂不代表假裝生活一切不如意都不存在,不是這樣。擁有永恆快樂的人也會經歷悲傷、沮喪,但這些不會打倒他們。這些內心充滿永恆快樂的人,內在有一股深刻的良好感支撐他們度過這些低潮。
那麼我們要怎樣獲得永恆的快樂?
有兩點:
稍微改變我們看待自己方式。
稍微提高我們對周遭的警覺。
沒錯,佛法老是説著開悟、開悟。但是,話說回來,沒有深厚的知足感、本初智慧和自重人重的想法,人生不會開花結果。這點不論是佛門行者或是為柴米油折腰的凡人都一樣。不是所有人都想成為佛教徒,但每個人都想人生過得精彩、一帆風順,不是嗎?當事情發展的不順遂時,我們都希望能夠應付自如、如魚得水,不是嗎?當然,最後就是,什麼是獲得永恆快樂的真正核心?那是擁有能隨時保持自在的良好感,尤其是在面對不如意的時候。
記得替你自己留一本書!
吉祥如意,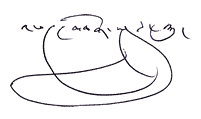 Phakchok Rinpoche
---
FRENCH
Chers amis de près et de loin,
Comment allez-vous tous ? J'espère sincèrement que vous tous et vos proches soyez heureux et en bonne santé.
A travers tous mes messages mensuels de ces derniers douze mois et même de ces dernières années, mon inspiration était initialement de vous envoyer un rappel une fois par mois pendant ce jour spécial pour ramener votre esprit à la maison, d'être en pleine conscience, d'apprécier où vous êtes et si possible de créer un bon karma .
Mais de plus en plus récemment et spécialement quand je pense à vous, scrutant chaque continent, pays, états, villes, mon aspiration est réellement que chacun d'entre vous soyez vraiment heureux, et dans un bon état de santé.
Aussi en ce jour de Guru Rimpoche, ma motivation est pour votre Bonheur et que vous soyez bien. Je vous aime tous et vous me manquez beaucoup. J 'ai dû rencontrer beaucoup d'entre vous récemment pendant mes voyages cet été, et certains d'entre vous il y a plus longtemps cette année. Mais je n'ai pas eu l'opportunité de voir certains d'entre vous, et du à cela je suis vraiment désolé.
A propos du sujet du Bonheur, j'ai des nouvelles merveilleuses à partager avec vous tous. J'ai travaillé sur un livre sur le Bonheur avec un de mes vieux amis, Erric Solomon et le livre sortira dans les librairies bientôt !
Voici un extrait du livre « Radicalement Heureux »:
Le Bonheur radical peux émerger naturellement quand nous devenons habituer à demeurer dans le moment présent et durant les moments de gentillesse et de compassion. Le bonheur radical ne veux pas dire que nous planons dans une béatitude de déni du quotidien. Les personnes du Bonheur radical expérimentent la tristesse, et la déception; mais ces sentiments ne submergent pas le sens subtil de bien-être qui est imprégné dans l'esprit d'une personne radicalement heureuse.
Donc, qu'est-ce que nous avons besoin d'apprendre pour être radicalement heureux ?
Deux choses :
légèrement réaxer notre façon d'être en relation avec les autres et
légèrement modifier comment nous entrons en relation avec le monde autour de nous.
C'est vrai que le Bouddhisme parle principalement d'Eveil. Mais sans une solide base de contentement, une santé mentale correcte et une image de soi décente, vous ne pouvez pas prospérer dans la vie, que ce soit sur un plan d'un pratiquant spirituel ou sur le plan d'un pratiquant de la vie quotidienne. Tout le monde ne veut pas devenir Bouddhiste, mais est-ce que tout le monde n'a pas envie de prospérer et de profiter de ce que la vie peut offrir ? Nous désirons tous être capable de gérer, sans perdre totalement ça quand les choses ne tournent pas rond. Et ce dernier point est le Coeur de ce que le Bonheur radical est vraiment. C'est un sens subtil de bien-être auquel nous avons toujours accès, spécialement quand les choses ne sont pas si terribles.
Assurez-vous d'obtenir votre exemplaire !
Sarva Mangalam,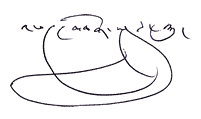 Phakchok Rinpoche
---
INDONESIAN
20 Agustus 2018 – Aspirasi untuk Kebahagiaan dan Kesehatan Anda
Teman-teman sekalian dekat maupun jauh,
Bagaimana kabar kalian semua? Saya sangat berharap kalian dan orang-orang yang kalian cintai berada dalam kondisi yang berbahagia dan sehat.
Di sepanjang pesan-pesan yang saya sampaikan selama sekitar dua belas tahun terakhir ini, aspirasi saya pada awalnya adalah untuk mengirimkan sebuah pesan pengingat (reminder) kepada kalian semua sebulan sekali pada hari yang sangat khusus/spesial dengan tujuan membawa batin kalian kembali ke "rumah", berkesadaran penuh, menghargai dimana kalian berada dan jika memungkinkan menciptakan karma yang baik.
Namun belakangan ini saya terus menerus merenungkan satu aspirasi tunggal, pada khususnya ketika saya memikirkan kalian semua di saat menelaah benua-benua, negara-negara, wilayah-wilayah, dan kota-kota. Aspirasi dari hati terdalam saya untuk kalian semua adalah agar kalian benar-benar merasa berbahagia dan berada dalam kondisi kesehatan yang baik.
Oleh karena itu pada hari Guru Rinpoche ini, aspirasi saya adalah untuk kebahagiaan dan kesehatan kalian semuanya. Saya mencintai kalian semua dan benar-benar merindukan kalian. Saya mungkin sudah bertemu dengan kebanyakan dari kalian baru-baru ini ketika saya berkunjung di musim panas ini dan beberapa dari kalian mungkin akan saya temui belakangan di tahun ini. Namun saya mungkin tidak memiliki kesempatan untuk bertemu dengan beberapa dari kalian dan untuk ini saya merasa sangat menyesal.
Sebagai catatan tentang kebahagiaan, saya memiliki berita baik yang ingin saya bagikan dengan kalian semua. Saya telah bekerja sama mengerjakan sebuah buku tentang kebahagiaan dengan seorang teman saya, Erric Solomon, dan buku ini akan diluncurkan di toko-toko buku dalam waktu dekat!
Berikut adalah kutipan dari buku tersebut, Berbahagia secara Radikal (Radically Happy):
Kebahagiaan radikal (Radical happiness) dapat terwujud secara alamiah ketika kita menjadi terbiasa dengan tetap berada di momen pada saat ini (present moment) dan di tengah-tengah momen kebaik-hatian dan kewelas-asihan. Kebahagiaan radikal tidaklah berarti bahwa kita berada di dalam kondisi teramat bahagia dikarenakan menyangkal semua hal tidak masuk akal. Orang-orang yang berbahagia secara radikal akan mengalami kesedihan, dan kekecewaan. Namun perasaan-perasaan tersebut tidaklah menguasai perasaan baik-baik saja (well being) yang halus yang menyelimuti batin dari seseorang yang berbahagia secara radikal.
Jadi apakah yang harus kita lakukan untuk belajar agar menjadi berbahagia secara radikal?
Ada dua hal:
perlahan-lahan geserlah cara kita memandang diri kita sendiri, dan
perlahan-lahan ubahlah bagaimana kita memandang dunia di sekeliling kita
Benar bahwa Buddhisme itu terutama membahas tentang pencerahan. Namun tanpa adanya dasar/fondasi yang kokoh akan rasa puas (contentment), kewarasan yang mendasar dan pandangan akan diri yang tepat, anda tidak akan bisa berkembang di dalam kehidupan—baik sebagai seorang praktisi spiritual ataupun sebagai praktisi dalam kehidupan sehari-hari. Tidak setiap orang ingin menjadi seorang Buddhist, namun tidakkah setiap orang ingin agar mampu berkembang dan menikmati apa yang ditawarkan oleh kehidupan ini? Kita semua berkeinginan untuk mampu mengatasi, tanpa benar-benar kehilangan pegangan ketika terjadi hal-hal yang tidak sesuai dengan keinginan kita. Dan hal terakhir tersebut adalah intisari dari Kebahagiaan Radikal yang sebenarnya. Ini adalah perasaan baik-baik saja (well-being) yang halus yang selalu bisa kita jangkau/akses, khususnya ketika hal-hal yang terjadi tidaklah begitu baik.
Pastikan anda mendapatkan buku ini!
Sarva Mangalam,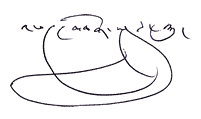 Phakchok Rinpoche
---
JAPANESE
遠くそして近くの友人たちへ、
皆さんいかがお過ごしでしょうか? 皆さんとあなたの愛する人々が幸せで健康であるよう心から祈っています。
過去何年か12ヶ月ほど続いた全てのメッセージは、もともと毎月の特別な日に皆さんにリマインダーを送る事で、あなた方の心を家に戻し、気付きをもたらし、自らがいる場所を大切にし、可能であれば善業を作る願いを込めて始めました。
しかし大陸、国々、州や街を見回して最近ますます皆さんの事を特に考えたとき、私の真の願いはあなた方全員が心から幸せで良い健康状態であってほしいと思うのです。
そしてこのグル・リンポチェの日、私の願いはあなた方全員の幸福と健康です。私の大好きな皆さん、会えなくてとても寂しいです。この夏の旅行中に出会った多くの人もいましたが、ある人は今年の後半に会えるかもしれません。でもある人々にはお会いできないかもしれません、本当に申し訳ないです。
幸福に関するノートとして、皆さんに素晴らしいニュースがあります。私は古い友人であるエリック・ソロモンと幸福に関する本を書いており、もうすぐ本が本屋さんに並びます!
以下が『根本的な幸せ(Radically Happy)』からの引用です。
根本的な幸せとは慈心と悲心の瞬間、又今この瞬間に留まることに慣れた時自然に生じます。根本な幸せは全てのゴミを拒否した有頂天の状態ではありません。根本的に幸せな人も悲しみや落胆を経験します。しかし、これらの感情は根本的に幸せな人の心に染み渡る満足している明敏な状態を圧倒することはないのです。
二項目:
自分自身とのつながり方を少し移し替える。
私たちの周りにある世界とのつながり方を改める。
仏教はほぼ悟りに関して語っていることは確かです。しかし満足感、基本的な健全さ、しっかりとした自己像というしっかりとした基盤が無ければ、精神世界を求める修行者であれ、日々修行をする者であれ、人生を謳歌することはできないのです。全ての人が仏教徒になりたいわけではありませんが、人生が皆さんに与えることを謳歌し楽しみたくはありませんか?私たちは皆、物事が上手くいかないとき、完全に途方に暮れることなく対処が可能になりたいのです。そして最後のポイントは根本的な幸せの真髄は何かということです。これは満足している明敏な状態に常にアクセスできるということ、特に物事があまり良くない状態の時にそれができることを指しています。
皆さん、本を是非手に取ってくださいね!
サルワ・マンガラム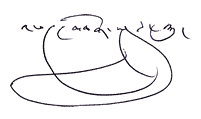 Phakchok Rinpoche
---
PORTUGUESE
Caros amigos próximos e distantes;
Como têm passado? Espero sinceramente que todos vocês e seus entes queridos estejam felizes e saudáveis.
Em cada uma das minhas constantes mensagens nos últimos doze anos mais ou menos, minha aspiração inicial foi a de enviar a todos um lembrete mensal neste dia tão especial para que vocês retornassem suas mentes à origem, praticassem a atenção plena, regozijassem em suas vidas e se possível criassem bom carma.
No entanto, progressivamente nos últimos tempos e especialmente ao pensar em todos enquanto cruzo vários continentes, países e cidades, minha aspiração de fato é que todos sejam genuinamente felizes e estejam em boa saúde.
Assim, neste dia do Guru Rinpoche minha aspiração é pela felicidade e bem-estar de todos. Amo vocês e tenho muitas saudades de todos. É possível que eu os tenha conhecido pessoalmente em minhas recentes viagens neste verão e durante todo o ano corrente. Ainda assim, pode ser que eu não tenha a oportunidade de estar com muitos de vocês, pelo que lhes peço desculpas.
Falando em felicidade, tenho excelentes notícias para todos: Venho trabalhando num livro sobre a felicidade com meu velho amigo Erric Solomon e o livro está para ser lançado em breve!
Reproduzo aqui um pequeno trecho do livro, Radicalmente Feliz:
"É possível que esta felicidade radical surja naturalmente quando nos acostumamos a permanecer no momento presente e em momentos em que sentimos bondade e compaixão. Felicidade radical não significa estarmos num estado de êxtase caracterizado pela recusa de tudo o que não seja bom. Pessoas Radicalmente Felizes sentem tristeza e decepção. Tais sentimentos, no entanto, não têm a capacidade de sobrepujar a subjacente sensação de bem-estar que permeia a mente da pessoa radicalmente feliz.
Então como aprender a ser radicalmente feliz?
Há dois aspectos:
Mudar ligeiramente a forma como nos relacionamos conosco, e
Alterar ligeiramente a forma como nos relacionamos com o mundo ao nosso redor.
É verdade que o budismo trata fundamentalmente da iluminação. No entanto, sem um alicerce sólido de contentamento, simples sanidade e uma autoimagem decente, não nos é possível evoluir em nossa vida – seja na prática espiritual ou na prática da vida cotidiana. Nem todos desejam se converter ao budismo, mas não desejamos todos ter a capacidade de evoluir e desfrutar daquilo que a vida nos tem a oferecer? Todos desejamos conseguir lidar com situações difíceis sem perder a cabeça quando nem tudo acontece da forma como gostaríamos. Esta característica é o verdadeiro cerne disso a que chamamos Felicidade Radical: Este sutil bem-estar que subjaz todas as situações, especialmente aquelas em que as coisas não saem como esperávamos."
Não deixe de adquirir o seu exemplar!
Sarva Mangalam,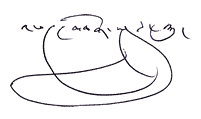 Phakchok Rinpoche
---
ROMANIAN
Dragi prieteni de aproape si din departare;
Cum mai sunteti? Sper din inima ca voi toti si cei dragi voua sunteti sanatosi si fericiti.
Prin toate mesajele mele lunare din ultimii aproximativ 12 ani, aspiratia mea initiala a fost de a va aminti tuturor, o data pe luna, intr-o zi foarte speciala, sa va aduceti mintea acasa, sa fiti vigilenti, sa pretuiti locul in care va aflat isi, daca este posibil, sa creati o karma pozitiva.
Dar, din ce in ce mai mult in ultima perioada si in special cand ma gandesc la voi toti in timp ce scanez continente, tari, state si orase, aspiratia mea autentica este ca toti sa fiti cu adevarat fericiti si sa aveti o stare de sanatate buna.
Deci, in aceasta zi de Guru Rinpoche, aspiratia mea este indreptata spre fericirea si bunastarea voastra, a tuturor. Va iubesc si imi este foarte dor de voi toti. Se poate sa va fi intalnit pe multi dintre voi destul de recent, in timpul calatoriilor mele din aceasta vara, iar pe altii mai tarziu, in cursul acestui an. Dar poate nu am avut posibilitatea sa va intalnesc, pe unii dintre voi, si imi pare foarte rau in acest caz.
Vorbind de fericire, am vesti minunate de impartasit tuturor. Am lucrat la o carte despre fericire, impreuna cu un vechi prieten de-al meu, Erric Solomon si cartea va aparea in curand in librarii!
Iata un fragment din cartea intitulata Fericit in mod radical:
Fericirea radicala poate aparea in mod natural, atunci cand ne-am obisnuit sa ramanem in momentul prezent, precum si in momentele de blandete si compasiune. Fericirea radicala nu inseamna ca suntem intr-o stare de beatitudine, in care negam toate porcariile. Oamenii fericiti in mod radical experimenteaza tristetea si dezamagirea. Dar aceste sentimente nu coplesesc senzatia subtila a bunastarii care patrunde mintea unei persoane fericite in mod radical.
Asardar, ce trebuie sa facem pentru a invata sa fim fericiti in mod radical?
Doua lucruri:
O usoara schimbare a modului in care ne raportam la noi insine si
O usoara modificare a felului in care relationam cu lumea care ne inconjoara.
Este adevarat ca budismul vorbeste in mare parte despre iluminare. Dar fara o baza solida de multumire, sanatate fundamentala si o imagine despre sine decenta nu poti inflori in viata—ca practicant spiritual sau ca un practicant al vietii zilnice. Nu toti vor sa devina budisti, dar nu-i asa ca fiecare isi doreste sa fie capabil sa infloreasca si sa se bucure de ceea ce viata are de oferit? Cu totii dorim sa putem sa o scoatem la capat, fara sa ne pierdem cand lucrurile nu mai functioneaza. Si acest ultim punct este esenta a ceea ce reprezinta cu adevarat Fericirea Radicala. Este o senzatie subtila de bunastare, pe care o putem accesa mereu, in special atunci cand lucrurile nu sunt tocmai marete.
Asigurati-va ca va luati un exemplar!
Sarva Mangalam,
---
RUSSIAN
Дорогие друзья, все, кто близко и далеко,
Как ваши дела? Очень надеюсь, что вы и ваши близкие здоровы и счастливы.
Во всех ежемесячных посланиях в течение последних примерно двенадцати лет моим изначальным устремлением было отправлять вам в очень особенный день каждого месяца напоминание возвращать свой ум домой, быть осознанными, ценить то, где вы есть, и по возможности создавать хорошую карму.
Но в последнее время всё чаще, когда я думаю обо всех вас, когда моя мысль скользит по континентам, странам, штатам, городам, моим истинным устремлением становится то, чтобы все вы пребывали в истинном счастье и хорошем состоянии здоровья.
Поэтому в этот День Гуру Ринпоче моё устремление — это счастье и благополучие всех вас. Люблю вас всех и очень скучаю. С некоторыми мы недавно виделись во время моих летних поездок, а с некоторыми встретимся позже в этом году. Но мне очень жаль, что с кем-то из вас у меня не будет возможности повидаться.
Завершая на радостной ноте, хочу поделиться с вами замечательной новостью. Я работал над книгой о счастье вместе со моим другом, Эрриком Соломоном, и очень скоро эта книга появится на полках магазинов!
Ниже — отрывок из этой книги, «Радикально счастливый»:
Радикальное счастье может возникнуть спонтанно, когда мы привыкнем пребывать в настоящем моменте, а также во время переживания доброты и сострадания. Радикальное счастье не означает, что мы находимся в неком блаженном состоянии, отрицая существование какого-либо негатива. Радикально счастливые люди переживают грусть и разочарование. Но эти чувства не затрагивают тонкого переживания благополучия, которое пронизывает ум радикально счастливого человека.
Итак, что же нам необходимо делать, чтобы научиться быть радикально счастливыми?
Две вещи:
слегка изменить то, как относимся к самим себе, и
слегка изменить своё отношение к миру вокруг нас.
Это правда, что буддизм в основном говорит о просветлении. Но без прочного основания, сформированного чувством довольства, базовым психическим здоровьем и достойным образом себя, вы не сможете достичь процветания в жизни, ни как духовный практикующий, ни в повседневной жизни. Не каждый хочет становиться буддистом, но разве не все стремятся к процветанию и наслаждению тем, что жизнь может предложить нам? Мы все хотим уметь справляться с ситуациями, когда что-то идёт не так, не теряя при этом всё. И этот последний пункт — сердцевина того, чем на самом деле является Радикальное Счастье. Это тонкое переживание благополучия, к которому у нас всегда есть доступ, особенно когда не всё идёт так, как нам бы хотелось.
Не забудьте приобрести свой экземпляр книги!
Сарва мангалам.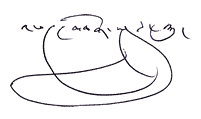 Phakchok Rinpoche
---
SPANISH
Queridos amigos que se encuentran cerca y lejos:
¿Cómo han estado? Espero que todos ustedes, así como sus seres queridos, estén felices y sanos.
A través de todos mis mensajes mensuales desde hace más o menos doce años, mi aspiración inicial fue de enviarles un recordatorio una vez al mes en un día muy especial para llevar su mente a casa, tener atención, apreciar el lugar donde están y si es posible, crear un buen karma.
Pero últimamente mi aspiración es cada vez más que todos ustedes sean genuinamente felices y tengan salud. Especialmente cuando pienso en todos ustedes recorriendo los continentes, países, estados, ciudades.
Así que en este día de Guru Rinpoche, mi aspiración es que sean felices y estén bien. Los quiero y los extraño mucho. Pude haber visto a muchos de ustedes recientemente durante mis viajes este verano y algunos de ustedes los veré más adelante este año. Pero es posible que no tenga la oportunidad de ver a algunos de ustedes y siento mucho esto.
Sobre la felicidad, tengo excelentes noticias para compartir con todos ustedes. He estado trabajando en un libro sobre la felicidad con un viejo amigo mío, Erric Solomon. ¡Muy pronto el libro estará en las librerías!
Aquí tienen un fragmento del libro Radicalmente feliz:
La felicidad radical puede emerger naturalmente cuando estamos acostumbrados a permanecer en el momento presente y durante momentos de bondad y compasión. La felicidad radical no significa estar en un estado absorto de negación de todas las tonterías. Las personas radicalmente felices sienten tristeza y decepción. Pero estos sentimientos no sobrepasan la sutil sensación de bienestar que permea la mente de las personas radicalmente felices.
Entonces, ¿qué tenemos que aprender para ser radicalmente felices?
Dos cosas:
cambiar ligeramente la manera de relacionarnos con nosotros mismos y
cambiar ligeramente la manera de relacionarnos con el mundo que nos rodea
Es verdad que el budismo habla principalmente sobre la iluminación. Pero sin una base sólida de satisfacción, una cordura elemental y una buena autoimagen, no se puede florecer en la vida, ya sea como practicante espiritual o como practicante de la vida cotidiana. No todos quieren ser budistas, pero ¿no quieren todos poder florecer y disfrutar de lo que la vida tiene para ofrecer? Todos queremos ser capaces de salir adelante sin perder por completo cuando las cosas no funcionan. Y ese último punto es la esencia de lo que es la Felicidad Radical. Es una sensación sutil de bienestar a la que siempre podemos acceder, especialmente cuando las cosas no van muy bien.
¡Asegúrate de obtener tu copia!
Sarva Mangalam,
---
THAI
สวัสดีสหายธรรมทั้งใกล้และไกล
เป็นอย่างไรกันบ้าง? ข้าพเจ้าหวังว่าท่านทั้งหลายและคนที่ท่านรักจะมีความสุขกายสบายใจกันดี
สาสน์ของข้าพเจ้าทุกเดือนตลอด 12 เดือนที่ผ่านมา มีปณิธานในตอนเริ่มต้นเพื่อที่จะเตือนใจท่านทั้งหลายเดือนละครั้งในวันพิเศษนี้ เพื่อให้ท่านทั้งหลายได้นำใจของท่านกลับบ้าน มีสติ เก็บรักษาสิ่งที่ท่านมี และถ้าเป็นไปได้ก็ให้สร้างกรรมดี
แต่เมื่อเร็ว ๆ นี้ และโดยเฉพาะอย่างยิ่งเมื่อข้าพเจ้าคิดถึงท่านทั้งหลายขณะกวาดตามองทวีป ประเทศ รัฐ และเมืองต่างๆ ความปรารถนาที่แท้จริงของข้าพเจ้าคือ ขอให้ทุกคนมีความสุขที่แท้จริงและมีสุขภาพดี
ดังนั้น เนื่องในวันที่ระลึกปรมาจารย์ปัทมสมภพนี้ ปณิธานของข้าพเจ้าก็เพื่อความสุขใจและสุขกายของทุกท่าน รักทุกคนและคิดถึงทุกคนเป็นอย่างมาก ข้าพเจ้าอาจได้พบกับหลายคนเมื่อเร็ว ๆ นี้ระหว่างการเดินทางช่วงฤดูร้อน และบางคนก็ปีนี้ในภายหลัง แต่ข้าพเจ้าอาจไม่มีโอกาสได้เจอบางคน และข้าพเจ้าก็เสียใจจริงๆ
ในสาสน์แห่งความสุข ข้าพเจ้ามีข่าวอันยอดเยี่ยมที่จะแบ่งปันกับท่านทั้งหลาย ข้าพเจ้าได้ทำหนังสือเกี่ยวกับความสุขกับเพื่อนเก่าของข้าพเจ้าที่ชื่อ เออริค โซโลมอน และหนังสือเล่มนี้ก็จะวางแผงในร้านหนังสือเร็วๆ นี้!
นี่เป็นข้อความที่ตัดตอนมาจากหนังสือชื่อ Radically Happy:
ความสุขจากฐานรากสามารถเกิดขึ้นได้อย่างเป็นธรรมชาติเมื่อเราคุ้นเคยกับการดำรงอยู่ในปัจจุบันขณะ และช่วงเวลาแห่งความเมตตาและความกรุณา ความสุขจากฐานรากไม่ได้หมายความว่า เราอยู่ในสภาวะของความสุขจนปฏิเสธเรื่องไร้สาระทั้งหมด คนที่มีความสุขจากฐานรากยังประสบกับความเศร้าและความผิดหวัง แต่ความรู้สึกเหล่านั้นไม่ได้ครอบงำสัมผัสอันละเอียดอ่อนของความผาสุก ที่แทรกซึมอยู่ในจิตใจของคนที่มีความสุขจากฐานราก
ดังนั้นอะไรคือสิ่งที่เราต้องทำเพื่อเรียนรู้ที่จะมีความสุขจากฐานราก?
2 สิ่งนั้น คือ
– เปลี่ยนวิธีการที่เราสัมพันธ์กับตัวเราเองเล็กน้อย และ
– เปลี่ยนวิธีการที่เราสัมพันธ์กับโลกรอบๆ ตัวเราเล็กน้อย
ความจริงที่ว่าพระพุทธศาสนาพูดถึงเรื่องการตรัสรู้เป็นส่วนใหญ่ แต่หากปราศจากรากฐานที่มั่นคงของความสันโดษ ความปกติพื้นฐานของจิตใจ และภาพลักษณ์อันอ่อนน้อมถ่อมตน เธอก็ไม่อาจบรรลุเป้าหมายในชีวิตได้ ไม่ว่าจะเป็นผู้ปฏิบัติธรรมหรือเป็นผู้ฝึกฝนในชีวิตประจำวัน ไม่ใช่ทุกคนที่อยากเป็นชาวพุทธ แต่ทุกคนก็อยากเติบโตและพึงพอใจกับสิ่งที่ชีวิตมอบให้ใช่ไหมเล่า? เราทุกคนอยากจัดการสิ่งต่างๆ ได้ โดยไม่สูญเสียสิ่งใดไปอย่างสิ้นเชิงในเมื่อสิ่งต่างๆ ไม่ได้ออกมาดี และประเด็นสุดท้ายที่เป็นหัวใจของความสุขจากฐานราก คือ สัมผัสอันละเอียดอ่อนของความผาสุกที่เราสามารถเข้าถึงได้ โดยเฉพาะอย่างยิ่งเมื่อสิ่งต่างๆ ไม่ได้เป็นไปด้วยดี
จงแน่ใจว่าเธอจะได้อ่านหนังสือเล่มนี้!
ขอมงคลจงบังเกิดมี,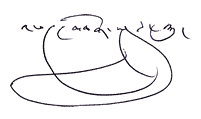 Phakchok Rinpoche
---
UKRAINIAN
Дорогі друзі, всі, хто поблизу чи далеко,
Як ваші справи? Я дуже сподіваюся, що усі ви та ваші близькі здорові та щасливі.
В усіх щомісячних повідомленнях впродовж останніх приблизно дванадцяти років, моїм первинним прагненням було надсилати вам нагадування у надзвичайно важливий день кожного місяця, аби повернути ваш ум додому, плекати уважність, цінити те, де ви є, а також, якщо можливо, створювати добру карму.
Проте останнім часом, особливо коли згадую усіх вас, коли думкою мандрую по континентах, країнах, штатах, містах, моїм справжнім прагненням стає ваше істинне щастя та гарний стан здоров'я.
Тож у цей День Ґуру Рінпочє моїм прагненням є ваше щастя та благополуччя. Люблю вас усіх та сумую за вами. З багатьма ми нещодавно бачилися під час моїх літніх подорожей, а з деякими зустрінемося пізніше цього року. Проте мені дуже шкода, що можу не мати можливості побачити декого з вас.
Аби завершити на щасливій ноті: маю чудові новини, тож хочу з усіма вами поділитися. Я працював над книгою про щастя з моїм старим другом, Ерріком Соломоном, і ця книга вже дуже скоро з'явиться на полицях книгарень!
Ось уривок з цієї книги, "Радикально щасливий":
Радикальне щастя може постати спонтанним чином, коли звикнемо перебувати у теперішньому моменті, а також у миті доброти та співчуття. Радикальне щастя не означає блаженний стан, в якому заперечуємо існування будь-якого негативу. Радикально щасливі люди переживають сум та розчарування. Проте ті почуття не зачіпають тонке відчуття благополуччя, що пронизує ум радикально щасливої людини.
Отже, що маємо робити, аби навчитися бути радикально щасливими?
Дві речі:
дещо змінити те, як ставимося до самих себе, та
дещо змінити ставлення до навколишнього світу.
Це правда, що в буддизмі переважно йдеться про просвітлення. Але без міцного підґрунтя, що сформоване відчуттям вдоволеності, базовим психічним здоров'ям та гідним образом себе, ви не зможете досягти процвітання в житті, ані як духовний практик, ані як практик буденного життя. Не кожен прагне стати буддистом, але хіба не всі прагнуть процвітання та насолоди тим, що життя може нам запропонувати? Ми всі хочемо вміти виходити з ситуацій, коли щось не спрацьовує, не втрачаючи все. І цей останній пункт є серцевиною того, чим Радикальне Щастя є насправді. Це тонке відчуття благополуччя, до якого ми завжди маємо доступ, особливо тоді, коли не все йде гладко.
Не забудьте придбати свій примірник книги!
Сарва манґалам.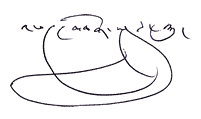 Phakchok Rinpoche
---
VIETNAMESE
Ngày 20 tháng 08, 2018 – Nguyện cho sự Hạnh Phúc và Khỏe Mạnh của các bạn
Thân chào Quý Đạo hữu Gần và Xa,
Dạo này các bạn sống thế nào? Tôi rất mong rằng tất cả các bạn và những người bạn yêu thương được hạnh phúc và khỏe mạnh.
Sau tất cả những thông điệp hàng tháng tôi gửi đi trong khoảng mười hai năm qua, sơ nguyện của tôi là gửi một lời nhắc nhở đến các bạn mỗi tháng một lần vào một ngày rất đặc biệt để đem Tâm của bạn về nhà, an trú với Chánh Niệm và Tình Thương Yêu dù bạn ở đâu, cũng như tích lũy những thiện nghiệp nếu bạn có thể.
Nhưng càng về gần đây và đặc biệt khi tôi suy nghĩ đến tất cả các bạn sau việc dò xét qua các châu lục, đất nước, tiểu bang, thành phố, ước nguyện thật sự của tôi dành cho tất cả các bạn chính là niềm hạnh phúc chân thật và một trạng thái sức khỏe thật tốt.
Vì vậy, trong Ngày Vía Đức Liên Hoa Sinh hôm nay, lời nguyện của tôi hướng về hạnh phúc và tâm thái khỏe mạnh cho các bạn. Tôi yêu quý tất cả và nhớ các bạn rất nhiều. Gần đây, tôi đã gặp nhiều bạn trong chuyến hoằng pháp mùa hạ và sẽ gặp nhiều bạn nữa vào khoảng cuối năm. Nhưng cũng rất xin lỗi nếu như tôi đã không có cơ hội gặp một số bạn.
Trong cuốn ghi chú về Hạnh Phúc, tôi có một tin rất tuyệt vời muốn chia sẻ với các bạn. Tôi đang tiếp tục tiến hành cuốn sách viết về Hạnh Phúc với người bạn cũ của tôi – Erric Solomon và cuốn sách sẽ sớm có mặt tại các nhà sách!
Dưới đây là một trích đoạn từ cuốn sách, Hạnh Phúc Toàn Vẹn:
Niềm hạnh phúc toàn vẹn có thể xuất hiện rất tự nhiên khi chúng ta trở nên quen thuộc với việc duy trì tâm thức trong thời điểm hiện tại và trong khoảnh khắc bản thân cảm nhận được sự từ ái, lòng bi mẫn. Hạnh phúc toàn vẹn, không có nghĩa là chúng ta ở trong trạng thái vô cùng hỷ lạc sau khi chối bỏ những chuyện phiền phức. Một Người Hạnh Phúc Toàn Vẹn thì kinh nghiệm cả nỗi buồn và sự thất vọng. Nhưng những cảm xúc đó không thể lấn át cảm xúc hạnh phúc vi tế đang thấm chảy trong tâm của một người hạnh phúc toàn vẹn.
Như vậy, phải làm thế nào để chúng ta học cách sống với niềm hạnh phúc vẹn toàn?
Có hai điều:
Nhẹ nhàng thay đổi cách chúng ta liên hệ với bản thân, và
Nhẹ nhàng sửa lại cách chúng ta liên hệ với thế giới xung quanh.
Đúng là Phật Giáo chủ yếu nói về sự Giác Ngộ. Nhưng nếu không có nền tảng vững chắc trên sự bằng lòng, một trạng thái sáng suốt căn bản và hình ảnh tử tế của bản thân, thì bạn không thể phát triển trong cuộc sống—cho dù bạn là một hành giả tâm linh hay chỉ là một người đang thực hành trong công việc đời sống thường ngày. Không phải ai cũng muốn trở thành Phật Tử, nhưng tất cả mọi người đều muốn trở nên thịnh vượng và tận hưởng những gì cuộc đời đang dâng hiếng cho chúng ta phải không? Tất cả chúng ta muốn có khả năng đương đầu, mà không muốn mất đi tất cả khi mọi thứ không suông sẻ. Và điểm cuối cùng chính là trọng tâm để giải thích thế nào là Niềm Hạnh Phúc Toàn Vẹn chân thật. Đó là cảm xúc vi tế của niềm phúc lạc mà ta luôn có thể chạm đến, đặc biệt khi mọi thứ không được tuyệt vời như ý muốn.
Hãy chắc chắn là bạn sẽ có một quyển sách cho mình!
Nguyện mọi sự cát tường.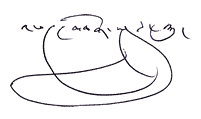 Phakchok Rinpoche