Dear friends near and far
I hope you have all been happy and healthy. Unlike my previous messages, today I want to keep my message short and sweet. Whether we are a practicing Buddhist or in some way associated with some element of practicing Buddhism, we can sometimes get so caught up in "doing something Buddhist" to a point where we even forget the ground on which we are tirelessly building.
The Buddha taught that in order for one to realize enlightenment, one must develop two supreme qualities: wisdom and compassion. These two means for realizing enlightenment work in unison and therefore, one can't manifest without the other. So in practice, wisdom gives rise to compassion, and compassion gives rise to wisdom.
On this Guru Rinpoche Day, I would like to ask you all to "practice random acts of kindness" without expecting anything in return, not even a simple thank you. And it is my hope that your compassionate act creates a ripple effect.
Keeping you all my heart and prayers.
Sarva Mangalam,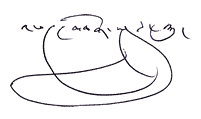 Phakchok Rinpoche