Dear friends near and far
Hello, Happy Guru Rinpoche Day. I just want to remind you all that this year is specifically Guru Rinpoche's year, and the day of the 10th of every lunar month is very important. I am sending this message from our Rangjung Yeshe Gomde New York in Upstate New York. And I'm giving an empowerment so I thought that it is very important to tell all of you to take time to be happy with what you have.
In particular I would like to encourage you to rejoice whenever others have happiness, nice things, good lives, or good qualities. At the same time, you need to be very content and happy with what you have. And try to do meditation at least for a few minutes.
I think the most important message about happiness in life is actually based on how you perceive, how you remind, and how you handle your own self. A lot of time, we make ourselves very unhappy because we have jealousies. When we are always jealous with others, we are not being happy with what we have. These jealousies produce lots of unhappiness and a lot less enjoyment in life. So, please, all of you, make time not to think jealously toward others. And make time a little bit to think about being happy with what you have, okay?
Don't forget, for anybody who knows how to do pujas on the 10th day of the lunar month, please do pujas. Or chant Guru Rinpoche's supplication or Guru Rinpoche's mantra. Or anybody who is very new, try to read Guru Rinpoche's life stories or try to know what is Guru Rinpoche, who is he, and like that. Okay? Thank you very much. This time I have sent you a very short message. Take care, and Happy Guru Rinpoche Day. I really wish everybody to be happy and not to have jealousy today. Thank you.
Sarva Mangalam,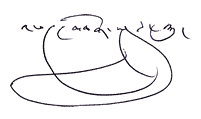 Phakchok Rinpoche