Dear friends near and far
Happy special Guru Rinpoche Day! Now we are in the monkey year, which is special to Guru Rinpoche. And this is the first month and the first Guru Rinpoche Day of the year. So, I would like to begin by explaining a little bit about the prayer called the "Six Vajra Line Supplication."
Right now, in the Ka-Nying Shedrub Ling Gompa in Nepal, we are in the puja of White Amitāyus, the long-life Buddha, the white color Buddha. We are doing the long-life puja for nine days. Today is the first day. So with that auspiciousness, I would like to send the first of many Guru Rinpoche Day messages and many good wishes to you all.
Now, Guru Rinpoche's Supplication, this particular supplication, the Six Vajra Line Supplication is very special. It was revealed by the first Chokgyur Dechen Lingpa, the first Chokgyur Lingpa, in the late 18th century. And when he revealed this supplication, it was actually composed and arisen from the great Guru Rinpoche's wisdom. And that supplication goes like this:
Now this supplication has six lines. The outer meaning of the first line is that Guru Rinpoche is actually the embodiment, or manifestation, of all the thousand buddhas. All the past, present and future Buddhas. Because…
Please watch the video teaching for Rinpoche's full explanation of the outer, inner and secret meanings of the Six Vajra Line Supplication. Within the next few days, please check the video for subtitles in your language.
This Six Vajra Line Supplication is very, very important. So I really request all of you to begin to chant it. We have good news that in the past year I asked all of my friends and students to chant and I think we already reached beyond our target of 100,000,000 recitations. And I really want you all to start or continue to chant that supplication every day however much you can. And really, if you really want to have your life be smoother, then try to chant three rounds of the mala every day. You can sit. You can walk. Or chant in the car, on busses, on trains, or wherever you are going. If you just do three rounds every day, you can finish 100,000 supplications in one year. This is really, really beneficial. So please chant however much you can and you can add it to our online group counter. When you're chanting the supplication, think of the presence of Guru Rinpoche above your head or in your heart. You can imagine him on an eight-petaled lotus, or simply think of his presence.
Sarva Mangalam,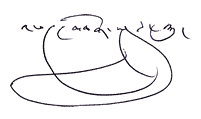 Phakchok Rinpoche