Dear friends near and far
This month is the tenth Tibetan month (Monkey month), which is also Guru Rinpoche's month. On this Guru Rinpoche Day in this very auspicious month, I wish all my friends happiness and health and may all your wishes be fulfilled.
I am writing to all of you from Singapore, where today we are doing the Sampa Lhundrub (Spontaneous Fulfilment of Wishes) Feast Offering Puja for the whole day, generating vast accumulation of merit. The past two days, we completed the Lama Norlha (King of Wealth Deities) retreat, which also went very successfully.
During the retreat, I shared with my friends an important tip about success. In order to be truly successful in life, we must have kind and caring mind, and especially a generous mind. Giving is important and when we know how to give, we become successful. Only by giving unconditionally and without any taint of stinginess on our part, will we generate the conditions for success and good fortune. Please keep this in mind, and try to apply this in your daily life.
Take care yourselves and practice diligently. Don't be lazy. Take care of your health, not only physically but also mentally.
Wishing you every happiness and joy, and with constant aspirations.
Sarva Mangalam,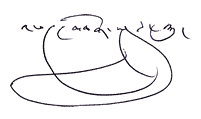 Phakchok Rinpoche