Dear friends near and far
What I would like to share with you on this auspicious Guru Rinpoche Day is a short contemplation on the importance of balance.
In life, one of the most important things I think is balance, especially as a practitioner but of course in ordinary life as well. Balance what? Yourself, your work, your family and friends and so on. As a spiritual practitioner it is very important to balance all of these things. How to balance them? The most important way I think is to reflect. So firstly, what responsibilities do you have? How are you going to keep them all up to date and not neglect them? Have you informed everyone you need to inform? To balance our different responsibilities in life is very important.
I am sending this from transit in Istanbul airport. With many aspirations for you all.
Sarva Mangalam,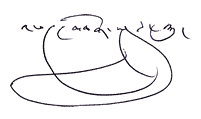 Phakchok Rinpoche