Dear friends near and far
Hello! Happy Guru Rinpoche Day. This particular year is the year of Guru Rinpoche as well as the Monkey Year. Because of this, I've been thinking about sharing the Tukdrub Barché Künsel Twelve Manifestations with you. I'm going to explain each of them and at the same time, I'd like to offer a few pieces of advice to all my friends.
First, today I want to tell you something that I think many of you don't know. Tukdrub Barché Künsel is the practice of Guru Rinpoche that removes all obstacles. The first one is Amitayus Buddha who is the Long Life Buddha. Guru Rinpoche, when he practiced Long Life Buddha in Maratika, achieved longevity by taming and freeing himself from death. So actually, he never died. Then he taught this Amitayus practice in Tibet. Because of that reason, we call this Amitayus "the Guru Amitayus" or Guru Padmasambhava manifested as Amitayus.
Long life is very important. At the same time, we need to know how to maintain our life. Amitayus practice actually gives you a longer life. Without a long life, you cannot practice or you cannot be happy. Many things are based on life. Because of this reason, longevity is very important. So the first thing I want to say is, anybody who can, in a really healthy, eco-friendly, and animal-friendly way with correct motivation, please release animals or fish or birds or whatever. This is very good, but it is important to be eco-friendly and animal-friendly.
Now I just want to say my advice to you: whatever you do for others, please try to examine yourself as the receiver. When you do something, when you try to scold, or when you say good things, you always need to put yourself as the receiver. So try to do good things and try to think in a good way. That is the principle of being happy and having a long life.
Lastly, I just want to send a message at this time that my father Kyabje Tsikey Chokling Rinpoche, through our requests, gave permission and will give the empowerment for the whole cycle of Tukdrub Barché Künsel, which is ten to eleven volumes of the Chokling Tersar. The first Chogyur Lingpa revealed thirty-nine volumes altogether. Kyabje Tsikey Chokling Rinpoche will give the empowerment for eleven of those volumes in ten days from November 23rd to December 3rd of this year. Thank you very much and Happy Guru Rinpoche Day. Please click here for more information.
I am happy to announce again that this month's video message has subtitles in English, Chinese (simplified and traditional), Indonesian, Thai, Vietnamese, Spanish, German, Portuguese, and now Russian. Please click the settings wheel in the bottom right corner of the video to access these options.
Sarva Mangalam,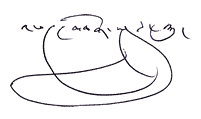 Phakchok Rinpoche
P.S. An announcement from our team:
Dear Dharma brothers and sisters,
It is with great joy and honor that we announce the upcoming launch of our new book, The Great Tertön: Phakchok Rinpoche's presentation of the lineage of Chokgyur Lingpa and its history of faith, devotion, and pure perception. The Chokling Tersar, the lineage of Chokgyur Lingpa's New Treasures, is Phakchok Rinpoche's family lineage and the lineage of his teachers. The Great Tertön is part of Rinpoche's activity to bring the Chokling Tersar lineage to his students across the world. For more information about this new addition to Lhasey Lotsawa's publications, please visit our new website here.