Dear friends near and far
Hello everyone again! Happy Guru Rinpoche Day. This is the third message in my Guru Rinpoche Twelve Manifestations series. In the Tukdrub Barché Künsel, Guru Rinpoche's first manifestation is Amitāyus, the second is Avalokiteśvara, and the third is Guru Padmasambhava.
When Guru Rinpoche manifested as Guru Padmasambhava in front of all his students, he said a few very important things. He said that the most important principle of the Dharma is trust: trust in the Dharma, trust in yourself, and trust in the practice. It is important to rebuild and reconnect with trust, as well as to maintain it. But how do we maintain it? Guru Rinpoche taught many ways to maintain trust in the Tukdrub Barché Künsel, explaining it from beginning to end. I would like to highlight one important thing he taught: you always need to have confidence that the embodiment of all the buddhas is Guru Rinpoche and that Guru Rinpoche is never separate from you. You need to supplicate continuously. This is what Guru Rinpoche mentioned himself. Supplication is very important, and the Six Vajra Line Supplication is especially important to chant.
The Düsum Sangye (Buddha of the Three Times) Supplication
dü sum sangye guru rinpoché
Buddha of the three times, Guru Rinpoche,
ngödrub kün dak dewa chenpö shyab
Lord of all siddhis, Great Bliss,
barché kün sel düdül drakpo tsal
Dispeller of all obstacles, Wrathful Tamer of Māra.
solwa deb so jin gyi lab tu sol
I supplicate you, bestow your blessings.
chi nang sangwé barché shyiwa dang
Pacify the outer, inner, and secret obstacles
sampa lhün gyi drubpar jin gyi lob
And spontaneously fulfill all wishes.
So now with this message, I want to say that yes, we can have a happy life. We can have compassion, but it is very important to hold the principle of practice: the practice of trust, the practice of devotion, and especially the practice of supplication.
I want to share with you a little bit about the past year. This year I personally went to retreat. After that, I brought our monks, nuns, and a variety of students together to complete the Great Nine Days Accomplishment Drubchen practices. First, we went to India to the place of the Buddha's awakening, Bodhgaya. Then we went to the most important place of Sikkim from the hidden valley of Dremojong to the great, auspicious mountain of Tashiding. And after that, we went to Bumthang in the east of Bhutan to the great Longchenpa's practice place called Tarpaling, where the stupa of my Guru's body is. Then at the end, we went to the great monastery of Ka-Nying Shedrub Ling and finished the nine-day puja there. At Ka-Nying we made the Great Accomplishment pill that had not been made for forty years. We also sponsored a nine-day puja in Tibet. So in all these places we were able to complete these practices. Lastly, Kyabje Chökyi Nyima Rinpoche, myself, and especially Kyabje Tulku Urgyen Yangsi Rinpoche requested my father Kyabje Chokling Rinpoche to give the empowerments for the whole Tukdrub Barché Künsel cycle. These are now finished. We did all of these great things to celebrate Guru Padmasambhava's year.
I am happy to announce again that this month's video message has subtitles in English, Chinese (simplified and traditional), Indonesian, Thai, Vietnamese, Spanish, German (to come in the next few days), Portuguese, Russian, and now Ukranian. Please click the settings wheel in the bottom right corner of the video to access these options.
So I just want to share that message with you all with my thanks and care. I'm going to keep all of you in my aspirations. Thank you. Happy Guru Rinpoche Day.
Sarva Mangalam,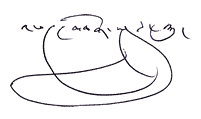 Phakchok Rinpoche