Dear friends near and far
Hoping you have been well in all ways this past month, I would like to share a short piece of advice to highlight a crucial point for our practice. As practicing Buddhists, so-called dharma practitioners, our conduct is extremely important. From among the trio of view, meditation, and conduct it is explained that our conduct should enhance our view and meditation, but not only that ― how we behave is also a sign of our own progress. And as the great master Padmasambhava himself said:
Though your view is as high as the sky,
Your conduct should be as fine as flour.
So our view, meditation, and conduct should go hand in hand. In particular, as members of society (and as practitioners, representatives of the sublime buddhadharma) our conduct in daily life ― how we speak, act, interact, and respond to other people and situations ― is really extremely important. As I explained in my message last month, there is the conduct of abandoning harmful actions and the conduct of performing positive actions and so forth.
Please take a moment to reflect on your own conduct and behavior and throughout the coming month try to bring this to mind each day and keep your behavior in check. And finally, as one of my own kind teachers once advised me, even if you are unable to benefit and serve sentient beings and the buddhadharma at the very least make sure you do them no harm.
With many prayers and aspirations.
Sarva Mangalam,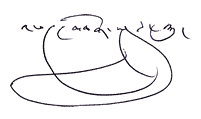 Phakchok Rinpoche