Dear friends near and far
A few days ago, I was reading this great Khadampa text, and in there are some questions and answers where the students ask the teacher and the teacher gives the essential answers to his students.
Q: What is the root of omniscience?
A: The root of omniscience is accumulating the two merits;
The root of the two merits is based on bodhicitta;
The root of bodhicitta is based on loving-kindness and compassion; and
The practice of all of these is based in the six paramitas.
When you talk about the paramitas, the first one is generosity. The root of generosity is non-attachment, to not be attached to what you are giving.
The root of discipline is in keeping wise company. Wise company can mean a teacher, or your dharma brothers and sisters.
The root of patience is based on being humble, on humbleness.
The root of diligence is constantly contemplating impermanence. Because if impermanence is not something that is with you throughout, you will never be diligent with your practice.
The root of meditation is based on being in solitude.
The root of wisdom is based on looking at your mind.
Those are the six paramitas.
What is the root of blessings? The root of blessings is based on your pure perception and devotion. In the Khadampa style, no matter what, the root of blessings is based on devotion.
Then they talk about accomplishment, ngödrub. The root of accomplishment is based in keeping your vows and samayas.
The root of qualities is based on receiving teachings, contemplating, and meditating.
The root of benefiting others is selflessness: not being selfish.
And the root of benefiting others and oneself is meditation and being in retreat.
I am happy to announce again that this month's video message has subtitles in English, Chinese (simplified and traditional), Indonesian, Thai, Vietnamese, Spanish, German, and Portuguese. Please click the settings wheel in the bottom right corner of the video to access these options.
Thank you very much. I send much love and many prayers, and please watch the video. It's not so great, but is more like reminding. So I'm sending you this writing and I hope it can benefit you guys. Take care, bye bye, and Happy Guru Rinpoche Day.
Sarva Mangalam,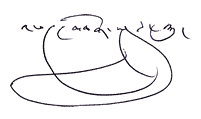 Phakchok Rinpoche