Dear friends near and far
Hello! Happy Guru Rinpoche Day again. Today, we are continuing our series on the Tukdrub Barché Künsel Twelve Manifestations. To start, I want to review what I taught in past messages. First, I talked about the practices of Long Life Amitayus including releasing life and being happy. Second, I talked about Avalokiteshvara. I spoke about how to be compassionate, release life, and remind you to be eco-friendly, animal-friendly, and to have good motivation. Then I talked about Guru Padmasambhava and the practices of having certainty, having trust, and especially making supplications.
Then we began with the Twelve Manifestations of Guru Rinpoche. The first manifestation is magnetizing: Gyalwey Dungdzin. I reminded you that developing self-confidence is very important. Then after that, I talked about the wisdom or intelligence of Mawey Senge. Important practices include offering candles, being focused, and not forgetting things. Try to notice things clearly and practice the breathing exercise I shared.
So today in order to magnetize things as Guru Rinpoche taught, you need wholeness of wealth. You may have intelligence, but if your wholeness of wealth is not there, then you cannot achieve things. Wholeness of wealth includes life, family, income, success, and whatever you wish to achieve. Here, Guru Padmasambhava manifests as Lama Norlha, who is Dzambala (the deity of wealth) and Guru Rinpoche inseparable.
Guru Rinpoche taught that to increase wealth, it's very important to know how to make offerings and practice generosity. Start with small things so you learn how to give. If you are a Buddhist, then knowing how to do altar offerings as well as how to offer to others and give support is very important.
The second part that I want to mention to you is that contentment is very important in life. Without contentment, you are always poor. So it is very important to have contentment. But only having contentment is not enough. You need to do what you need to do, while always being aware of the right time. Taking the right opportunity is very important. Many of us forget to take the right opportunities. So listen to your gut and most importantly, when an opportunity comes, think decisively and take the opportunities. OK?
I am happy to announce that there are now subtitles in Polish and Romanian! This month's video message also has subtitles in English, Chinese (simplified and traditional), Indonesian, Thai (coming soon), Vietnamese, Spanish, German, Portuguese, Russian, and Ukranian. Please click the settings wheel in the bottom right corner of the video to access these options.
Thank you very much for listening. I send many love and prayers to you all and I hope it helps you. Thank you. Bye bye.
Sarva Mangalam,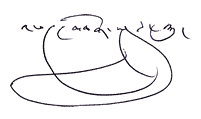 Phakchok Rinpoche