Dear friends near and far
Hoping you all are happy and healthy. Here's a short message on this Guru Rinpoche Day:
When you know there's nothing more important than the mind,
then you can turn your mind towards the Dharma at that moment.

When you base your practice on bodhicitta,
then your practice becomes the path.

When you integrate your practice with fervent devotion,
then your path is cleared of all obscurations.

And when your practice is inseparable from the unborn nature of dharmadhatu,
then your obscurations arise as wisdom.
Sending this message to you all in the midst of the match between Iceland and Nigeria!
Sarva Mangalam,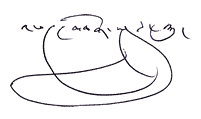 Phakchok Rinpoche
---
Translations
Simplified Chinese
Traditional Chinese
French
Indonesian
Japanese
Nepali
Brazilian Portuguese
Romanian
Russian
Spanish
Thai
Ukrainian
Vietnamese
---
SIMPLIFIED CHINESE
亲爱的十方朋友,
希望收信的大家幸福健康。今天的莲师日,致上一封简短讯息。
当你瞭知没有什麽比心更重要时,
你的心当下趋向法。
当你以菩提心为基础实修时,
你的修道成为法道。
当你以热切虔敬心结合实修时,
你的法道无有遮障。
当你的实修不离无生无灭真如法界时,
你的遮障转为智慧。
我在看着冰岛对尼日利亚世足赛的过程中,写下这些讯息给你们!
Phakchok Rinpoche
---
TRADITIONAL CHINESE
親愛的十方朋友,
希望收信的大家幸福健康。今天的蓮師日,致上一封簡短訊息。
當你瞭知沒有什麼比心更重要時,
你的心當下趨向法。
當你以菩提心為基礎實修時,
你的修道成為法道。
當你以熱切虔敬心結合實修時,
你的法道無有遮障。
當你的實修不離無生無滅真如法界時,
你的遮障轉為智慧。
我在看著冰島對奈及利亞世足賽的過程中,寫下這些訊息給你們!
Phakchok Rinpoche
---
FRENCH
Chers amis de près et de loin,
J'espère que vous êtes heureux et en pleine forme. Voici un court message pour le jour de Gourou Rimpoche.
Quand vous savez que rien n'est plus important que l'esprit,
Alors c'est à ce moment que vous pouvez tourner votre esprit vers le Dharma.
Quand vous basez votre pratique sur la Bodhicitta,
Alors votre pratique devient le chemin.
Quand vous intégrez votre pratique avec une fervente dévotion,
Alors votre chemin s'éclaircit de toute obscuration.
Et quand votre pratique est inséparable de la nature non née du Dharmadatu,
Alors votre obscuration s'élève comme la sagesse.
Vous envoyant à tous ce message au milieu du match entre l'Islande et le Nigeria !
Sarva Mangalam,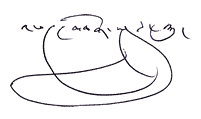 Phakchok Rinpoche
---
INDONESIAN
Hal yang perlu diingat
Sahabat dekat maupun jauh,
Semoga Anda semua bahagia dan sehat.
Ini adalah pesan singkat di Hari Guru Rinpoche ini.
Ketika Anda tahu bahwa tidak ada yang lebih penting daripada batin,
maka Anda dapat mengalihkan batin Anda tertuju pada Dharma di saat itu.
Ketika Anda mendasari latihan Anda pada bodhicitta,
maka latihan Anda menjadi jalurnya.
Ketika Anda mengintegrasikan latihan Anda dengan devosi yang kuat,
maka jalur Anda bebas dari semua obskurasi (rintangan/pengabur pandangan).
Ketika laithan Anda tidak terpisahkan dari hakikat yang tidak dilahirkan dharmadatu,
maka obskurasi Anda muncul sebagai kebijaksanaan.
Mengirimkan pesan ini kepada Anda semua ditengah-tengah pertandingan antara Islandia dan Nigeria!
Sarva Mangalam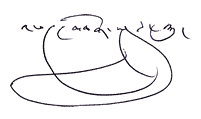 Phakchok Rinpoche
---
JAPANESE
遠く又近くにいる友人へ、
皆さんが幸せで健康であることを願っています。グル・リンポチェの日にちなみ、短いメッセージをお届けします。
心よりも重要なものはないと知ったら、
その瞬間、あなたの心は仏法に向くことができる。
菩提心を修行の重点とすれば、
貴方の修行は道となる。
自らの修行が篤い信仰心と相和するとき、
貴方の道から一切障礙が除かれる。
自らの修行が不生なる本質の法界と不二であるとき、
貴方の障礙は智慧として生じる。
このメッセージをアイスランドとナイジェリアの試合中、皆さんに送ります!
サルワ・マンガラム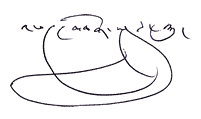 Phakchok Rinpoche
---
NEPALI
नजिक-टाढा रहेका प्यारा साथीहरु,
आशा छ सबैजना खुशी र स्वस्थ हुनुहुन्छ। यस गुरु रिन्पोछे दिनको लागि यो छोट्टो सन्देश:
जब मन भन्दा महत्त्वपूर्ण अरु केहि छैन भनि बुझ्नुहुन्छ, तब त्यहि क्षणमा तपाईँले आफ्नो मनलाई धर्मतिर मोड्न सक्नुहुनेछ।
जब तपाईँले आफ्नो अभ्यासलाई बोधिचित्तमा आधारित हुन्छ, तब तपाईँको अभ्यास मार्ग बन्छ।
जब तपाईँले व्यग्र श्रद्धासहित आफ्नो अभ्यास एकीकृत पार्नुहुन्छ, तब तपाईँको मार्ग आवरणबाट मुक्त हुन्छ।
र जब तपाईँको अभ्यास धर्मधातुको अजात स्वभावबाट अपरिहार्य हुन्छ, तब तपाईँको आवरण प्रज्ञा-ज्ञानको रुपमा उत्त्पन्न हुन्छ।
आईश्लान्ड र नाईजेरियाको खेल हुँदै गर्दा यो सन्देश तपाईँ सबैलाई पठाउँदैछु!
सर्व मङ्गलम।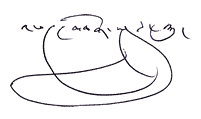 Phakchok Rinpoche
---
BRAZILIAN PORTUGUESE
Caros amigos próximos e distantes
Espero que estejam todos felizes e em boa saúde. Segue uma breve mensagem neste dia do Guru Rinpoche.
Quando entendemos que não há nada mais importante do que a mente, é a partir de então que temos a capacidade de voltar a mente para o dharma.
Quando baseamos nossa prática na bodhichitta, é então que nossa prática se torna o caminho.
Quando integramos nossa prática com fervorosa devoção, é então que todos os obscurecimentos são banidos do caminho.
E quando a prática é inseparável da natureza não-nascida do Dharmadatu, é então que nossos obscurecimentos se manifestam como sabedoria.
Envio esta mensagem a todos durante a partida entre Islândia e Nigéria!
Sarva Mangalam,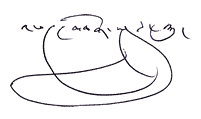 Phakchok Rinpoche
---
ROMANIAN
Dragi prieteni de aproape si din departare,
Sper ca sunteti cu totii fericiti si sanatosi. Acesta este un mesaj scurt cu ocazia zilei lui Guru Rinpoche.
Cand stii ca nu exista nimic mai important decat mintea,
atunci, in acel moment, iti poti indrepta mintea spre dharma.
Cand practica ti-o bazezi pe bodhicitta,
atunci practica ta devine calea.
Cand integrezi practica cu devotiunea fierbinte,
atunci calea ta este eliberata de toate obscuratiile.
Si atunci cand practica este inseparabila de natura nenascuta a Dharmadatu,
atunci obscuratiile tale apar drept intelepciune.
Va trimit acest mesaj in timpul meciului de fotbal dintre Islanda si Nigeria!
Sarva Mangalam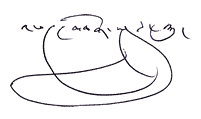 Phakchok Rinpoche
---
RUSSIAN
Дорогие друзья, те, кто рядом и далеко,
Надеюсь, вы все счастливы и здоровы. Вот короткое сообщение к сегодняшнему Дню Гуру Ринпоче.
Когда вы знаете, что нет ничего более важного, чем ум,
в этот самый момент вы можете обратить свой ум к Дхарме.
Когда ваша практика основана на бодхичитте,
то ваша практика превращается в путь.
Когда вы объединяете практику с пылкой преданностью,
то все омрачения на вашем пути расчищаются.
И когда ваша практика нераздельна с нерожденной природой Дхармадхату,
тогда ваши омрачения становятся мудростью.
Посылаю это сообщение всем вам в разгар матча между Исландией и Нигерией!
Сарва мангалам, пусть всё благоприятствует.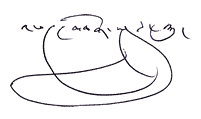 Phakchok Rinpoche
---
SPANISH
Cosas que recordar
Queridos amigos que están lejos o cerca:
Espero que estén todos contentos y con buena salud. Aquí tienen un pequeño mensaje en este día de Guru Rinpoche:
Cuando saben que no hay nada más importante que la mente,
en ese momento pueden girar la mente hacia el dharma.
Cuando tu práctica está basada en la bodhicitta,
entonces tu práctica se vuelve el camino.
Cuando integras tu práctica con devoción ferviente,
entonces tu camino está libre de todas las obscuridades.
Y cuando tu práctica es inseparable de la naturaleza innata de Dharmadatu,
entonces tus obscuridades surgen como sabiduría.
¡Les envío este mensaje a todos ustedes en medio del juego de futbol de Irlanda contra Nigeria!
Sarva Mangalam,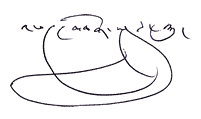 Phakchok Rinpoche
---
THAI
สวัสดีสหายธรรมทั้งใกล้และไกล
หวังว่าท่านทั้งหลายคงจะสุขสบายดี นี่เป็นสาสน์สั้นๆ เนื่องในวันที่ระลึกท่านปรมาจารย์ปัทมสมภพ
เมื่อเธอรู้ว่าไม่มีสิ่งใดสำคัญมากไปกว่าจิต
ชั่วขณะนั้นเธอจะผันจิตใจเธอเองเข้าหาธรรมะ
เมื่อเธอมีฐานการปฏิบัติอยู่บนโพธิจิต
การปฏิบัติของเธอจะกลายเป็นหนทาง
เมื่อเธอหลอมรวมการปฏิบัติเข้ากับการอุทิศตนอย่างแรงกล้า
หนทางของเธอจะได้รับการชำระล้างจากมลทินทั้งปวง
และเมื่อการฝึกปฏิบัติของเธอไม่แยกออกจากธรรมธาตุเดิมแท้อันไม่มีการเกิด
มลทินทั้งหลายจะกลายเป็นปัญญาญาณ
ส่งสาสน์นี้มายังท่านทั้งหลายท่ามกลางการแข่งขันระหว่างไอซ์แลนด์และไนจีเรีย!
ขอมงคลจงบังเกิดมี,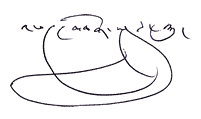 Phakchok Rinpoche
---
UKRAINIAN
Дорогі друзі, ті, хто поблизу та далеко,
Сподіваюся, що ви усі щасливі та здорові. Ось коротеньке повідомлення до сьогоднішнього дня Ґуру Рінпоче.
Коли знаєте, що немає нічого важливішого за ум,
у той самий момент ви можете спрямувати свій ум до Дгарми.
Коли ваша практика ґрунтується на бодгічітті,
то ваша практика стає шляхом.
Коли поєднуєте практику з палкою відданістю,
ваш шлях очищується від усіх затьмарень.
І коли ваша практика невіддільна від ненародженої природи Дгармадгату,
тоді ваші затьмарення постають як мудрість.
Надсилаю це повідомлення усім вам посеред матчу між Ісландією та Нігерією!
Сарва манґалам, нехай усе буде сприятливим.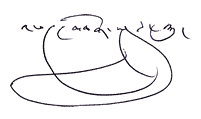 ---
VIETNAMESE
Những Điều Thường Niệm
Thân gửi Quý Đạo Hữu gần và xa,
Ta hy vọng tất cả các con đều hạnh phúc và khỏe mạnh.
Dưới đây là thông điệp vắn tắt nhân Ngày Vía Đức Liên Hoa Sinh tháng này:
"Liễu tri Tâm dẫn đầu vạn Pháp, hướng Chánh Đạo-con chuyển Tâm quay về.
Bồ Đề Tâm-gốc rễ thực hành, mọi con đường hiển lộ từ đấy.
Kết hợp lòng sùng mộ chí thiết, chướng mây nào há chẳng tiêu tan?
Muôn pháp hành bất lìa Vô Sanh Tánh (của Pháp Giới), thời Chướng Ngại hiện khởi -chính Trí Huệ."
Ta gửi lời nhắn này đến các con vào thời khắc đang diễn ra trận đấu bóng giữa Iceland và Nigeria.
Nguyện vạn sự cát tường! – Sarva Mangalam!