Dear friends near and far
Today, on Guru Rinpoche day, I'd like to share with you all a short instruction. There are three modes that pertain to what can be perceived. These are:
apparent
hidden
extremely hidden
Here, apparent refers to anything that can be perceived by the five senses, hidden is that which is beyond the five senses, and the extremely hidden can only be perceived by our innate wakefulness.
Among the three types of faith, it is the first, clear faith, that is associated with the apparent. This is so because one directly perceives the objects of faith and feels inspired by what can be seen. Yearning faith, the thought that "I must attain this!", is associated with the hidden in that one finds faith in inner qualities that cannot be directly perceived. Trusting faith is associated with the extremely hidden because it can only be experienced through by means of primordial wakefulness. Thus, the three types of faith correspond with the apparent, hidden, and extremely hidden.
We can apply this to bodhichitta in the same way. The thought that "may all sentient beings attain awakening!" is associated with the direct as it takes something directly perceptible, namely sentient beings, as its object. Hidden bodhichitta is then the fact that all sentient beings are completely awakened from the beginning. This realization is hidden bodhichitta. Extremely hidden bodhichitta is then to rest within that realization without any sort of grasping and simply let be. This is ultimate bodhichitta. In this way, we can say there are three types of bodhichitta: apparent, hidden, and extremely hidden.
Now, these three modes apply to refuge as well. Feeling trust in the buddha jewel as the teacher, the dharma jewel as the path, and the sangha jewel as your companions on the path is taking refuge in something directly perceptible and thus constitutes apparent refuge. Furthermore, the hidden way of refuge corresponds to taking refuge with the understanding that the channels, winds, and drops are ultimately the very essence and identity of the guru, yidam, and dakini. The extremely hidden manner of taking refuge is to take refuge in the empty aspect of your mind as dharmakaya, the luminous aspect as the sambhogakaya, and the indivisibility of those two which can appear with any qualities needed as the nirmanakaya.
Thus, as you can see there are these three different modes of apparent, hidden, and extremely hidden that can be applied to faith, bodhichitta, and refuge. It is this key point that I would like to share with you all as an instruction for your practice on this very auspicious day of Guru Padmasambhava.
Sarva Mangalam,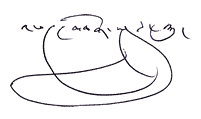 Phakchok Rinpoche
---
Translations
Chinese-Simplified
Chinese-Traditional
French
German
Indonesian
Japanese
Portuguese
Russian
Spanish
Thai
Ukrainian
Vietnamese
---
CHINESE-SIMPLIFIED
今天的莲师日,我想和大家分享一个简短的口诀。关于我们的感知有三种层次:
1. 外在的(外)
2. 内在的(内)
3. 极密的(密)
在这裡,外在是指凡一切我们五根(译注:眼、耳、鼻、舌、身)可以感知的东西,内在是指超越五根的东西,而极密则只能透过我们本俱的佛性来感知。
若以这三种层次来谈信心的话,首先,外在的信心是指「清淨的信心」,之所以称清淨信心,是因为一个人直接感受到信心的来源,从显而易见的东西获得信心。第二种是「渴仰的信心」(欲乐信心),心裡想着「我一定要达到这个目标!」,是内在的,因为这个信心属于一个人内在的品德,外人无法直接感知。第三种是「深信的信心」(胜解信心)是极密的信心,因为它只能经由我们的本初觉智来体验。以上是外、内、密的信心。
同理,我们也可以将它应用于菩提心。心裡有「愿一切有情众生皆成佛!」的想法属于外在的菩提心,因为它直接针对一个可以感知的对象–有情众生,来发愿。内在的菩提心是体认到一切有情众生从无始以来就已经证悟的事实,关于这个体认属于内在的菩提心。极密的菩提心是安住在这个体认当中,心无所执,宽坦安住,属于胜义的菩提心。以上是外、内、密的菩提心。
那麽,这三种层次也适用于皈依。对三宝有信心,视佛为导师,将法作为修行依归,以僧众为修行途上伴侣,是针对直接可以感知的对象寻求皈依,因此是外皈依。那麽,更进一步,内在的皈依是指皈依于了解脉、气、明点最终是上师、本尊与空行的体现,属于内皈依。极密的皈依是皈依于自心空性为法身,明性为报身,明空不二,任运自显为化身,是密皈依。
以上是关于信心、菩提心与皈依,分别在外、内、密的表现,也是在这个吉祥的莲师日,我想和大家分享的修行口诀。
一切吉祥!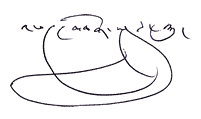 Phakchok Rinpoche
CHINESE-TRADITIONAL
今天的蓮師日,我想和大家分享一個簡短的口訣。關於我們的感知有三種層次:
1. 外在的(外)
2. 內在的(內)
3. 極密的(密)
在這裡,外在是指凡一切我們五根(譯註:眼、耳、鼻、舌、身)可以感知的東西,內在是指超越五根的東西,而極密則只能透過我們本俱的佛性來感知。
若以這三種層次來談信心的話,首先,外在的信心是指「清淨的信心」,之所以稱清淨信心,是因為一個人直接感受到信心的來源,從顯而易見的東西獲得信心。第二種是「渴仰的信心」(欲樂信心),心裡想著「我一定要達到這個目標!」,是內在的,因為這個信心屬於一個人內在的品德,外人無法直接感知。第三種是「深信的信心」(勝解信心)是極密的信心,因為它只能經由我們的本初覺智來體驗。以上是外、內、密的信心。
同理,我們也可以將它應用於菩提心。心裡有「願一切有情眾生皆成佛!」的想法屬於外在的菩提心,因為它直接針對一個可以感知的對象–有情眾生,來發願。內在的菩提心是體認到一切有情眾生從無始以來就已經證悟的事實,關於這個體認屬於內在的菩提心。極密的菩提心是安住在這個體認當中,心無所執,寬坦安住,屬於勝義的菩提心。以上是外、內、密的菩提心。
那麼,這三種層次也適用於皈依。對三寶有信心,視佛為導師,將法作為修行依歸,以僧眾為修行途上伴侶,是針對直接可以感知的對象尋求皈依,因此是外皈依。那麼,更進一步,內在的皈依是指皈依於了解脈、氣、明點最終是上師、本尊與空行的體現,屬於內皈依。極密的皈依是皈依於自心空性為法身,明性為報身,明空不二,任運自顯為化身,是密皈依。
以上是關於信心、菩提心與皈依,分別在外、內、密的表現,也是在這個吉祥的蓮師日,我想和大家分享的修行口訣。
一切吉祥!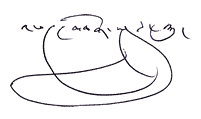 Phakchok Rinpoche
FRENCH
Troi modes de foi
Aujourd'hui , le jour de Gourou Rimpoche, j'aimerais partager avec vous tous un courte instruction . Il y a trois modes qui définissent ce qui peut être perçu .Ce sont :
1. apparent
2. caché,
3. extrèmement caché
Ici , apparent réferre à toute chose qui peut être perçu par les cinq sens , caché correspond à ce qui est au delà de nos cinq sens , et extrèmement caché ce qui ne peut être perçu que par notre nature éveillée .
Par dessus ces trois types de foi , c'est la première , la foi Claire qui est associée avec le mode apparent .C'est ainsi car on perçoit directement les objets de la foi et on se sent inspiré par ce que l'on peux voir . La foi d'aspiration , c'est la pensée de se dire " je dois atteindre cela ! " ,et est associée avec le mode caché dans le sens où on trouve la foi dans des qualités intérieures qui ne peuvent pas être vues directement . La foi de la confiance est associée avec le mode très caché parcequ'il ne peut être expérimenté que par les moyens de l'éveil primordial . Donc ces trois types de foi correspondent aux modes de apparent , caché et extrèmement caché .
Nous pouvons aussi appliquer ceci de la même façon à la Boddhichitta . La pensée que "puissent tous le êtres atteignent l'éveil " est associée avec le direct et apparent car il prend quelque chose de directement perceptible , nommément les êtres sensibles , comme objet .La Boddhicitta cachée , est le fait que tous les êtres sont éveillés complètement depuis le début . Cette réalisation est la Boddhicitta cachée . La Boddhicitta extrémement cachée est de reposer dans cette réalisation sans aucune sorte d'attachement , et simplement de laisser dans cet état .C'est la Boddhicitta ultime . Dans ce sens nous pouvons dire qu'il y a trois sortes de Boddhicitta : apparent , cachée et extrémement cachée .
Maintenant ces trois modes s'appliquent aussi au refuge . Se sentir en confiance avec le Bouddha-joyau comme l'enseignant , le Dharma-joyau comme le chemin , et la sangha-joyau comme les compagnons sur le chemin , c'est prendre refuge dans quelque chose qui est directement perceptible et ainsi constitue , le refuge apparent . En allant plus loin , le mode caché du refuge correspond à prendre refuge avec la compréhension que les canaux subtils , les souffles , et les gouttelettes sont ultimement l'essence et l'identité du gourou , yidam et dakini . La façon extémement cachée de prendre refuge est de prendre refuge dans l'aspect de vacuité de votre esprit comme le Dharmakaya , son aspect lumineux comme le Sambhogakaya et l'indivisibilité de ces deux qui peuvent apparaitre avec toutes qualités requises comme le Nirmanakaya
Donc , comme vous pouvez le voir , il y a ces trois différents modes de apparent , caché et extrémement caché qui peuvent être appliquées à la foi , à la Boddhicitta et au refuge . C'est un point clé que je voudrais partager avec vous tous comme une instruction pour votre pratique en ce très auspicieux jour de Guru Padmasambhava.
Sarva Mangalam,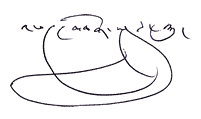 Phakchok Rinpoche
GERMAN
Drei Formen von Hingabe, Bodhichitta und Zuflucht
Heute, am Guru Rinpoche Tag, würde ich gerne eine kurze Einweisung mit euch teilen. Es gibt drei Formen von dem, was wahrgenommen werden kann. Diese sind:
1. sichtbar
2. verborgen
3. überaus verborgen
Hier betrifft "sichtbar" alles, was von den fünf Sinnen wahrgenommen werden kann, verborgen ist das, was über die fünf Sinne hinaus geht und das überaus Verborgene kann nur von der uns innewohnenden Wachheit wahrgenommen werden.
Unter den drei Arten von Hingabe ist es die erste, klare Hingabe, die mit dem Sichtbaren in Verbindung gebracht wird. Das ist deswegen, weil man die Objekte der Hingabe direkt wahrnehmen kann und von dem inspiriert wird, was zu sehen ist. Die sich sehnende Hingabe, der Gedanke "Ich muss das erlangen!" wird mit dem Verborgenen assoziiert, bei dem jemand Hingabe an die inneren Qualitäten entwickelt, die nicht direkt wahrgenommen werden können.
Vertrauende Hingabe wird verbunden mit dem überaus Verborgenen, weil diese nur durch die ursprüngliche Klarheit erfahren werden kann. So entsprechen die drei Arten von Hingabe dem Sichtbaren, dem Verborgenen und dem überaus Verborgenen.
Wir können dasselbe auch für Bodhichitta anwenden. Der Gedanke "Mögen alle fühlenden Wesen Erleuchtung erlangen!" ist verbunden mit dem Sichtbaren, da dies etwas direkt wahrnehmbares, nämlich fühlende Wesen, als Objekt braucht. Verborgenes Bodhichitta ist dann die Tatsache, dass alle fühlenden Wesen von Anfang an vollkommen erleuchtet sind. Diese Erkenntnis ist verborgenes Bodhichitta. Überaus verborgenes Bodhichitta ist es dann, ohne irgendeine Art von Anhaftung in dieser Erkenntnis zu verweilen und es einfach so sein zu lassen. Das ist ultimatives Bodhichitta. Auf diese Weise kann man sagen, dass es drei Formen von Bodhichitta gibt: sichtbar, verborgen und überaus verborgen.
Diese drei Formen treffen nun auch für die Zuflucht zu. Vertrauen in das Juwel des Buddhas als den Lehrer, das Juwel des Dharmas als den Pfad und das Juwel des Sanghas als unsere Begleiter auf dem Pfad ist die Zufluchtnahme in etwas direkt Wahrnehmbares und stellt so die sichtbare Zuflucht dar. Die verborgene Zuflucht entspricht der Zuflucht mit dem Verständnis, dass die Nadis, Pranas und Bindus letztendlich die Essenz und Identität von Guru, Yidam und Dakini sind. Die überaus verborgene Art der Zuflucht ist es, Zuflucht in den leeren Aspekt des Geistes als Dharmakaya, den strahlend leuchtenden Aspekt als Sambhogakaya und die Untrennbarkeit dieser beiden, die mit den benötigten Qualitäten als Nirmanakaya erscheinen kann, zu nehmen.
Wie man sehen kann, gibt es diese drei Formen des Sichtbaren, des Verborgenen und des überaus Verborgenen, die für Hingabe, Bodhichitta und Zuflucht angewandt werden können. An diesem sehr glücksverheißenden Tag von Guru Padmasambhava würde ich gerne mit euch allen diesen Kernpunkt als Unterweisung für eure Praxis teilen.
Sarva Mangalam,
INDONESIAN
Tiga Mode Keyakinan, Bodhichitta, dan Perlindungan
Teman-teman sekalian yang dekat maupun jauh,
Selamat merayakan hari Guru Rinpoche pada kalian semua! Saya harap kalian semua berada dalam kondisi sehat dan berbahagia.
Pada hari ini, di kesempatan hari Guru Rinpoche, saya ingin berbagi sebuah instruksi singkat dengan kalian semua. Ada tiga mode yang mewakili pengenalan/pengidentifikasian hal. Tiga mode tersebut adalah:
kasat mata / apparent
tersembunyi / hidden
teramat sangat tersembunyi / extremely hidden
Kasat mata disini mengacu pada apapun yang dapat diidentifikasikan oleh panca indera, tersembunyi mengacu pada apapun yang berada di luar dari panca indera, dan teramat sangat tersembunyi hanya bisa diidentifikasikan oleh kesadaran penuh yang telah ada di dalam diri kita / innate wakefulness.
Diantara tiga jenis keyakinan, yang pertama, keyakinan yang jernih, adalah yang berasosiasi dengan yang kasat mata. Hal ini disebabkan seseorang secara langsung mengidentifikasikan objek keyakinan dan merasa terinspirasi dengan apa yang dapat terlihat. Membangkitkan keyakinan, pikiran yang muncul adalah "Saya harus mencapai hal ini!" adalah berasosiasi dengan yang tersembunyi, yaitu seseorang menemukan keyakinan di dalam kualitas di dalam yang tidak bisa secara langsung diidentifikasikan. Keyakinan karena rasa percaya adalah berasosiasi dengan yang teramat sangat tersembunyi karena hal ini hanya bisa dialami melalui kesadaran penuh yang telah ada di dalam diri sejak awalnya. Oleh karena itu, tiga jenis keyakinan berhubungan erat dengan yang kasat mata, tersembunyi, dan yang teramat sangat tersembunyi.
Kita bisa mengaplikasikan hal ini untuk bodhichitta dengan cara yang sama. Pikiran tentang "semoga semua makhluk mencapai pencerahan!" adah berasosiasi dengan yang kasat mata karena hal ini melibatkan sesuatu yang langsung dapat diidentifikasi, yaitu semua makhluk, sebagai objeknya. Bodhicitta tersembunyi adalah kenyataan bahwa semua makhluk secara keseluruhan sudah tercerahkan sejak awalnya. Kesadaran akan hal ini disebut Bodhicitta tersembunyi. Bodhicitta yang teramat sangat tersembunyi adalah kemudian beristirahat di dalam kesadaran itu tanpa adanya kemelekatan dan cukup membiarkan sebagaimana apa adanya. Ini adalah Bodhicitta yang tertinggi. Dengan demikian, kita bisa berkata bahwa ada tiga jenis bodhicitta : kasat mata, tersembunyi, dan teramat sangat tersembunyi.
Sekarang, tiga mode tersebut juga berlaku untuk perlindungan. Merasakan adanya rasa percaya kepada permata buddha sebagai guru, permata dharma sebagai jalur spiritual, dan permata sangha sebagai pendamping/teman seperjalanan dalam menjalani jalur spiritual mengandung arti mengambil perlindungan di dalam sesuatu yang secara langsung dapat diidentifikasi dan oleh karenanya membentuk perlindungan yang kasat mata. Lebih lanjut, perlindungan yang tersembunyi berkaitan dengan mengambil perlindungan dengan pemahaman bahwa channel (jalur-jalur), winds (angin), dan drops (tetesan) secara tertinggi adalah esensi terdalam dan identitas dari guru, yidam, dan dakini. Pengambilan perlindungan yang teramat sangat tersembunyi adalah mengambil perlindungan pada aspek kekosongan dari batin kalian sebagai dharmakaya, aspek tembus pandang dan bersinar sebagai sambhogakaya, dan ketidakterpisahkan dari kedua hal tersebut yang dapat terlihat pada kualitas apapun yang dibutuhkan sebagai nirmanakaya.
Oleh sebab itu, seperti yang bisa kalian lihat disini ada tiga mode berbeda yaitu kasat mata, tersembunyi, dan teramat sangat tersembunyi yang bisa diaplikasikan pada keyakinan, bodhicitta, dan perlindungan. Hal kunci inilah yang ingin saya bagikan dengan kalian semua sebagai sebuah instruksi untuk latihan kalian pada hari yang sangat bermakna ini, hari Guru Padmasambhava.
Sarva Mangalam,
JAPANESE
今日のグル・リンポチェの日、皆さんに短い教えをシェアしたいと思います。認識できることに付随した3つの様式があります。
1. 明らか
2. 隠れた
3. 極めて隠れた
ここでの明らかとは、五感で認識できる全てを指し、隠れたとは五感を超えたもの、そして極めて隠れたとは内なる目覚めによってのみ認識できることを指します。
三つの信仰の初めは明確な信仰、これは'明らか'に結びついています。これは信仰の対象を直接認識し、見えるものによりインスパイアされることだからです。「私はこれを達成しなければならない!」という信仰への熱望は、直接認識できない内なる資質に自らの信仰を見出すため、'隠れた'に結びつきます。信仰を信頼することは原初なる目覚めを通してしか経験できないため、'極めて隠れた'に結びついています。ですから、三種類の信仰は明らか、隠れた、極めて隠れたにそれぞれ該当しています。
私たちはまた、この方式を菩提心にも当てはめることができます。「一切衆生が悟りを得ることができますように!」と思うことは、一切衆生という直接知覚できるものを対象とするため'明らか'に結びついています。隠れた菩提心とは、一切衆生が初めから完全に目覚めているという事実です。この気づきが隠れた菩提心です。極めて隠れた菩提心とは如何なる貪欲もなく単純にそのままでいることの気づきに安住することです。これが究極なる菩提心です。このように、明らか、隠れた、極めて隠れたという3種類の菩提心を説明することができます。
そして、帰依にもこの3つの様式を当てはめることができます。仏寶が師、法寶が道、僧寶が道の友であるという信頼感は、直接認識できるものに帰依をしているため明らかな帰依となります。更に隠れた帰依とは脈、風、心滴が究極なる真髄で、グル・イダム・ダーキニと同一であることを理解し帰依することです。極めて隠れた帰依とは自らの心の空なる側面を法身、光明なる側面を報身、この二つが不二となり必要に応じ如何なる資質にも現れるのを応身であると理解し帰依をすることです。
以上、明らか、隠れた、極めて隠れたという三つの様式あり、それらがそれぞれ信仰、菩提心と帰依に当てはめることができることが理解できたと思います。これがグル・パドマサンバヴァの吉祥な日に皆さんの修行の教えとしてシェアしたいキーポイントになります。
Sarva Mangalam,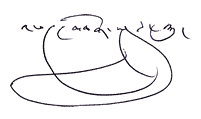 Phakchok Rinpoche
PORTUGUESE
Neste dia de Guru Rinpoche, quero compartilhar com vocês uma breve instrução.
Há três modos no que tange à percepção, Estes sendo:
1. Aparente
2. Oculto,
3. Extremamente Oculto.
Neste caso, "aparente" refere-se a qualquer coisa passível de percepção pelos cinco sentidos, "oculto" àquilo que está além dos cinco sentidos, e "extremamente oculto" ao que só pode ser percebido pela percipiência inata.
Dentre os três tipos de fé, é a primeira – a Fé Clara – que está relacionada ao modo aparente. Isto porque percebemos diretamente os objetos deste tipo de fé e nos sentimos inspirados por algo que é visível. A Fé que Anseia, o pensamento de que "-Preciso obter tal realização!" está relacionada com o oculto na medida em que sentimos esta fé por certas qualidades internas que não podem ser percebidas diretamente. A Fé que Confia está relacionada com o modo extremamente oculto porque é passível de ser experienciada apenas pela própria percipiência primordial. Assim, os três tipos de Fé correspondem aos modos aparente, oculto e extremamente oculto.
Isto se aplica igualmente à bodhichitta. O pensamento "Que todos os seres sencientes atinjam o despertar!" está relacionado com o modo direto na medida em que se ocupa de algo perceptível diretamente – no caso, os seres sencientes – como seu objeto. A bodhichitta oculta por sua vez é o fato de que todos os seres sencientes são e estão primordialmente completamente despertos. Esta realização é a bodhichitta oculta. A bodhichitta extremamente oculta por sua vez é repousar-se nessa realização sem qualquer tipo de apego e simplesmente deixar tudo ser como é e estar como está. Esta é a derradeira bodhichitta. Assim, podemos dizer que há três tipos de bodhichitta: a aparente, a oculta e a extremamente oculta.
Estes mesmos três modos também se aplicam ao refúgio. Confiarmos na joia do Buda como sendo o mestre, na joia do dharma como o caminho e na joia da sangha como os companheiros de jornada configura tomarmos refúgio naquilo que é diretamente perceptível e portanto constitui o refúgio aparente. Para além disso, o modo oculto de refúgio corresponde à compreensão de que os canais, os ventos e as sementes são em última instância a própria essência e identidade do guru, yidam e dakini. A forma extremamente oculta de refúgio é refugiar-se no aspecto vazio da mente como sendo o dharmakaya, no aspecto luminoso como o sambhogakaya e na indivisibilidade destes – que tem a capacidade de surgir com quaisquer características conforme a necessidade – como sendo o nirmanakaya.
Assim, como podemos notar existem estes três diferentes modos: o aparente, o oculto e o extremamente oculto, no que tange tanto à fé quanto à bodhichitta e ao refúgio.
É este ponto fundamental que eu gostaria de compartilhar com todos como instrução para a prática neste muito auspicioso dia de Guru Padmasambhava.
Seja tudo auspicioso,
Sarva Mangalam,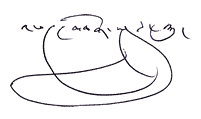 Phakchok Rinpoche
RUSSIAN
Три вида веры, бодхичитты и прибежища
Дорогие друзья, все, кто рядом и далеко, поздравляю вас с днём Гуру Ринпоче! Надеюсь, вы все здоровы и счастливы.
Сегодня, в день Гуру Ринпоче, хочу поделиться со всеми вами следующими краткими наставлениями. Относительно объектов восприятия существует три уровня:
1. явный
2. тайный (скрытый)
3. чрезвычайно тайный
В данном случае, явный относится ко всему, что может быть воспринято пятью органами чувств, тайный — это то, что пребывает за пределами пяти органов восприятия, а чрезвычайно тайный может быть воспринят лишь посредством нашей изначальной пробуждённости.
Среди трёх типов веры, с первым, явным уровнем соотносится чистая вера, поскольку в данном случае человек непосредственно воспринимает объекты веры и вдохновляется тем, что доступно взору. Вера-стремление, мысль «я должен достичь этого!» соотносится с тайным уровнем, поскольку в данном случае человек испытывает веру во внутренние качества, которые недоступны непосредственному восприятию. Вера, основанная на уверенности, соответствует чрезвычайно тайному уровню, поскольку пережить её возможно лишь посредством изначальной пробуждённости. Это что касается того, как три типа веры соответствуют явному, тайному и чрезвычайно тайному уровням.
Аналогичным образом это применимо к бодхичитте. Мысль «пусть все существа достигнут просветления!» соотносится с явным уровнем, поскольку в качестве объекта здесь выступает нечто доступное непосредственному восприятию, а именно — чувствующие существа. Тайная бодхичитта — это факт того, что все чувствующие существа полностью просветлены изначально. Постижение этого — это тайная бодхичитта. Чрезвычайно тайная бодхичитта — пребывать в этом осознавании без какого-либо цепляния, отпуская всё. Это абсолютная бодхичитта. Таким образом, можно говорить о трёх видах бодхичитты: явной, тайной и чрезвычайно тайной.
Эти три уровня можно также применить и к прибежищу. Доверие Драгоценному Будде как Учителю, Драгоценной Дхарме как Пути, и Драгоценной Сангхе как вашим товарищам на Пути, — это принятие прибежища в том, что доступно непосредственному восприятию, и таким образом является явным прибежищем. Далее, тайный уровень прибежища соотвествует принятию прибежища с пониманием того, что каналы, ветра и капли на абсолютном уровне по сути являются гуру, йидамом и дакини. Чрезвычайно тайный уровень принятия прибежища — принимать прибежище в пустотном аспекте своего ума — дхармакайе, в светоносном аспекте — самбхогакайе, и в нераздельности этих двух, которая может проявляться любыми необходимыми качествами — нирманакайе.
Так что, как видите, существуют эти три уровня явного, тайного и чрезвычайно тайного, которые можно применить к вере, бодхичитте и прибежищу. Таковы эти сущностные аспекты, которыми хочу поделиться со всеми вами в качестве наставления для вашей практики в этот очень благоприятный день Гуру Падмасамбхавы.
Sarva Mangalam,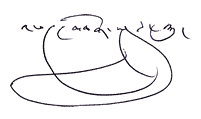 Phakchok Rinpoche
SPANISH
Tres modos de fe
Este día de Guru Rinpoche, quisiera compartir con todos ustedes una pequeña instrucción. Hay tres modos en relación a lo que puede ser percibido. Estos son:
1. aparente
2. escondido,
3. extremadamente escondido
Aquí aparente se refiere a todo lo que puede ser percibido por nuestros cinco sentidos; escondido es aquello que está más allá de los cinco sentidos y lo que es extremadamente escondido solo puede ser percibido por nuestra naturaleza despierta innata.
Entre los tres tipos de fe, la primera fe es clara y está asociada con lo aparente. Esto es porque uno percibe directamente los objetos de fe y se siente inspirado por lo que puede ser visto. La fe anhelante, la que piensa "¡Debo obtener esto!", está asociada con lo escondido, ya que uno tiene fe en las cualidades internas que no pueden ser directamente percibidas. La fe que confía está asociada con lo extremadamente escondido porque solo puede ser experimentada a través del despertar de nuestra naturaleza primordial. De esta manera, los tres tipos de fe corresponden a lo aparente, escondido y extremadamente escondido.
Podemos aplicar esto a la bodhicitta de la misma manera. El pensamiento "¡que todos los seres sintientes alcancen el despertar!" está asociado con lo directo, ya que su objeto es algo directamente perceptible, los seres sintientes. La bodhicitta escondida es entonces el hecho de que todos los seres sintientes están completamente despiertos desde el principio. Esta realización es bodhicitta escondida. La bodhicitta extremadamente escondida es el descansar en esa realización sin tener ningún tipo de aferramiento dejándola simplemente ser. Esta es la bodhicitta máxima.
Así, podemos decir que hay tres tipos de bodhicitta: aparente, escondida y extremadamente escondida.
Estos tres modos también aplican para el refugio. El sentir confianza en la joya del Buddha como el maestro, en la joya del dharma como el camino y en la joya de la sangha como tus compañeros en el camino es tomar refugio en algo directamente perceptible y por lo tanto constituye el refugio aparente.
La forma escondida del refugio corresponde a tomar refugio con el entendimiento de que los canales, los vientos y las gotas son la esencia y la identidad del guru, yidam y dakini en el nivel último. La manera extremadamente oculta de tomar refugio es tomar refugio en el aspecto vacío de tu mente como dharmakaya, el aspecto luminoso como sambhogakaya y la indivisibilidad de estos dos, la cual puede aparecer con las cualidades necesarias, como nirmanakaya.
De esta manera, como puedes ver, hay estos tres diferentes modos de aparente, escondido y extremadamente escondido que pueden aplicarse a la fe, a la bodhicitta y al refugio. Este es el punto clave que quería compartir con todos ustedes como una instrucción para su práctica en este día muy auspicioso de Guru Padmasambhava.
Sarva Mangalam,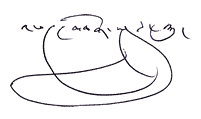 Phakchok Rinpoche
THAI
วันนี้เป็นวันที่ระลึกถึงปรมาจารย์ปัทมสมภพ ข้าพเจ้าอยากจะแบ่งปันคำสอนสั้นๆ แก่พวกท่านทั้งหลาย มีอยู่ 3 รูปแบบด้วยกันที่เกี่ยวข้องกับสิ่งที่ท่านสามารถตระหนักรู้ในคำสอนได้ นั่นคือ
1. ภายนอก
2. ภายใน
3. ลับ
ในจุดนี้ รูปแบบ "ภายนอก" หมายถึง สิ่งที่สามารถรับรู้ได้ด้วยประสาทสัมผัสทั้ง 5 "ภายใน" คือสิ่งที่พ้นไปจากประสาทสัมผัสทั้ง 5 และรูปแบบ "ลับ" สามารถรับรู้ผ่านการตื่นรู้ตามธรรมชาติของเราเท่านั้น
ในบรรดาความศรัทธา 3 ประเภท ประเภทแรก ศรัทธาที่ชัดเจนเกี่ยวข้องกับรูปแบบ "ภายนอก" ที่เป็นเช่นนั้นเพราะคนเราสามารถมองเห็นและรู้สึกได้รับแรงบันดาลใจจากสิ่งที่มองเห็นได้ง่าย ความปรารถนาที่จะศรัทธาเป็นความคิดที่ว่า "ฉันต้องบรรลุนี้!" เกี่ยวข้องกับรูปแบบ "ภายใน" ที่เราค้นพบศรัทธาในลักษณะภายในที่ไม่สามารถรับรู้ได้โดยตรง ความไว้วางใจในศรัทธาเกี่ยวข้องกับรูปแบบ "ลับ" เพราะมันสามารถมีประสบการณ์ได้โดยวิธีการตื่นรู้ตามธรรมชาติเท่านั้น ดังนั้นแล้ว ความศรัทธา 3 ประเภทนี้สอดคล้องกับรูปแบบภายนอก รูปแบบภายใน และรูปแบบลับ
เราสามารถประยุกต์รูปแบบนี้ให้เข้ากับโพธิจิตได้ในลักษณะเดียวกัน ความคิดที่ว่า "ขอให้สรรพสัตว์ได้บรรลุถึงการตรัสรู้!" สัมพันธ์กับสิ่งที่สามารถเข้าใจได้ คือการกล่าวถึงสรรพสัตว์ในฐานะสิ่งที่จับต้องได้ โพธิจิตภายในคือความจริงที่ว่า สรรพสัตว์ทั้งหลายได้ตรัสรู้อย่างสมบูรณ์มาตั้งแต่ต้น การตระหนักรู้นี้คือโพธิจิตภายใน ส่วนโพธิจิตลับ คือ การผ่อนพักอยู่ในความเข้าใจเช่นนี้โดยปราศจากการยึดติด และเพียงแค่ปล่อยวาง นี่คือโพธิจิตปรมัตถ์ ด้วยวิธีการนี้เราสามารถกล่าวได้ว่ามีโพธิจิต 3 รูปแบบ คือ โพธิจิตภายนอก โพธิจิตภายใน และโพธิจิตลับ
ในตอนนี้ทั้ง 3 รูปแบบประยุกต์ใช้กับการถือสรณะได้ด้วยเช่นกัน ความรู้สึกไว้วางใจในพระรัตนตรัย คือ พระพุทธในฐานะบรมครู พระธรรมในฐานะที่เป็นหนทางปฏิบัติ และสังฆะในฐานะเพื่อนร่วมทางปฏิบัติธรรม เป็นการถือสรณะในสิ่งที่เข้าใจได้โดยตรง และประกอบกันขึ้นเป็นสรณะภายนอก และสรณะภายในสอดคล้องกับการถือสรณะด้วยความเข้าใจในช่องปราณ (นาที) ปราณ และพินทุ ซึ่งที่สุดแล้วถือเป็นแก่นสำคัญและเอกลักษณ์ของคุรุ ยีดัม ฑากินี การถือสรณะในแบบลับ คือ การถือสรณะในแง่มุมศูนยตาของจิตใจในฐานะธรรมกาย แง่มุมแห่งแสงสว่างในฐานะสัมโภคกาย และความไม่สามารถแบ่งแยกได้ของทั้งสองแง่มุมนี้ที่สามารถปรากฏขึ้นพร้อมกับคุณสมบัติอื่นๆ ที่จำเป็นในฐานะนิรมาณกาย
ดังนั้น อย่างที่ท่านเห็นแล้วว่า มีรูปแบบที่ต่างกันทั้งภายนอก ภายใน และลับ ที่สามารถนำมาประยุกต์กับศรัทธา โพธิจิต และสรณะได้ นี่คือหัวใจสำคัญที่ข้าพเจ้าอยากจะแบ่งปันกับท่านทั้งหลาย เป็นคำสอนสำหรับการปฏิบัติในวันที่ระลึกถึงท่านปรมาจารย์ปัทมสมภพอันเป็นมงคลนี้
ขอมงคลจงบังเกิดมี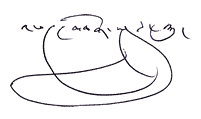 Phakchok Rinpoche
UKRAINIAN
Три види віри, бодгічітти та прихистку
Дорогі друзі, всі хто поруч або далеко, вітаю вас із днем Ґуру Рінпоче! Сподіваюся, усі ви здорові та щасливі.
Сьогодні, в день Ґуру Рінпоче, хочу поділитися з усіма вами короткими настановами. Об'єктам сприйняття властиві три рівні існування:
1. явний
2. таємний
3. надзвичайно таємний
В даному випадку явний рівень стосується всього, що можуть сприйняти п'ять органів чуттів, таємний стосується того, що перебуває поза межами п'яти органів чуттів, а надзвичайно таємний рівень може бути сприйнятий виключно нашим одвічним усвідомленням.
З-поміж трьох видів віри перша (чиста віра) асоціюється з явним рівнем, оскільки той, кому властива ця форма віри, сприймає об'єкти віри безпосередньо та відчуває натхнення від того, що може побачити. Віра-прагнення (думка "Мушу досягти цього!") пов'язана з таємним рівнем, оскільки це віра у внутрішні якості, що недоступні безпосередньому сприйняттю. Впевнена віра відповідає надзвичайно таємному рівню, оскільки її можна пережити виключно за допомогою одвічного усвідомлення. Таким чином три види віри пов'язані з явним, таємним та надзвичайно таємним рівнями.
Аналогічним чином можемо також застосувати це до бодгічітти. Думка "нехай усі істоти досягнуть пробудження!" пов'язана з явним рівнем, оскільки в якості об'єкта виступає дещо доступне безпосередньму сприйняттю — істоти. Таємна бодгічітта — це факт того, що всі істоти є абсолютно просвітленими від самого початку. Осягнення цього є прихованою бодгічіттою. Надзвичайно таємна бодгічітта — перебування у цьому усвідомленні без жодного чіпляння, залишаючи все так, як є. Це абсолютна бодгічітта. Таким чином, можемо сказати, що існує три види бодгічітти: явна, таємна та надзвичайно таємна.
Далі, ці три рівні стосуються і прихистку також. Коли відчуваємо довіру до Дорогоцінного Будди як Учителя, до Дорогоцінної Дгарми як Шляху, до Дорогоцінної Санґги як наших товаришів на Шляху, в такий спосіб беремо прихисток у тому, що безпосередньо доступне сприйняттю, а отже це — явний прихисток. Коли беремо прихисток із розумінням, що канали-наді, вітри-прани та краплі-бінду на абсолютному рівні є по суті ґуру, їдамом та дакіні, це — таємний рівень прихистку. Надзвичайно таємна форма прихистку — коли беремо прихисток у аспекті порожнечі власного ума — дгармакаї, у осяйному аспекті — самбгоґакаї, та у нірманакаї — неподільності попередніх двох, що можуть проявлятися будь-якими необхідними якостями.
Таким чином, як бачите, існують ці три різні рівні явного, таємного та надзвичайно таємного, які можемо застосувати до віри, бодгічітти та прихистку. Це сутнісний момент, яким хочу поділитися із вами всіма як настановою для вашої практики у цей надзвичайно сприятливий день Ґуру Падмасамбгави.
Sarva Mangalam,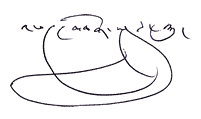 Phakchok Rinpoche
VIETNAMESE
Ba Cấp Độ của Niềm Tin, Bồ Đề Tâm và Quy Y.
Thân gửi Quý Đạo hữu Gần và Xa,
Mừng Ngày Thánh vía Đức Liên Hoa Sinh đến tất cả! Tôi hy vọng các bạn đều khỏe mạnh và hạnh phúc.
Hôm nay, nhân ngày của Đức Liên Hoa Sinh, tôi muốn chia sẻ đến các bạn một chỉ dẫn ngắn. Có ba cấp độ liên quan đến những gì chúng ta có thể nhận thức. Đó là:
1. Hiển [rõ ràng, hiển nhiên]
2. Mật [kín đáo]
3. Tối Mật [vô cùng sâu kín]
Ở đây, cấp độ Hiển đề cập đến bất cứ điều gì có thể được nhận thức bởi năm giác quan, cấp độ Mật là những gì vượt ngoài năm giác quan, và Tối Mật chỉ có thể được nhận thức bằng trạng thái tỉnh thức bổn nhiên của chúng ta.
Trong ba loại Niềm Tin, loại đầu tiên, là Niềm Tin trong sáng, gắn liền với sự rõ ràng, 'hiển nhiên'. Nói như vậy, bởi vì một người trực tiếp nhận thức các đối tượng của niềm tin và cảm thấy được truyền cảm hứng bởi những gì 'có thể nhìn thấy được'. Niềm tin của 'sự mong ước' với ý nghĩ "Tôi phải đạt được điều này!", thì liên quan đến cấp độ Mật, là khi một người tìm thấy được niềm tin từ những phẩm tính bên trong và không thể nhận thức trực tiếp. Niềm tin 'xác tín' thì liên hệ với điều gì đó ở cấp độ Tối Mật bởi nó chỉ có thể được kinh nghiệm bằng những phương tiện của trạng thái tỉnh giác nguyên sơ. Như vậy, có ba loại Niềm Tin tương ứng với các cấp độ Hiển, Mật và Tối Mật.
Chúng ta có thể áp dụng điều này với Bồ Đề Tâm theo cùng một cách. Với ý nghĩ "Nguyện cho tất cả chúng sinh đều đạt được sự tỉnh thức!" liên hệ đến sự rõ ràng vì nó cần điều gì đó để 'trực tiếp nhận biết', cụ thể ở đây, 'chúng sinh' được xem là đối tượng trực tiếp. Bồ Đề Tâm ở cấp độ Mật là 'sự thật' rằng tất cả chúng sinh đều hoàn toàn tỉnh thức ngay từ khởi thủy. 'Nhận thức được' điều này là Bồ Đề Tâm Tối Mật. Cấp độ Tối Mật chính là sự nghỉ ngơi trong trạng thái nhận thức được sự thật đó mà không hề có bất kỳ một bám chấp nào, và chỉ đơn giản để mọi thứ diễn ra. Đây là Bồ Đề Tâm Tối Thượng. Bằng cách này, chúng ta có thể nói có ba loại Tâm Bồ Đề Tâm: Hiển, Mật và Tối Mật.
Bây giờ, ba cấp độ này cũng áp dụng cho Quy Y. Cảm thấy tin tưởng nơi Phật Bảo như bậc Đạo Sư dẫn đường, Pháp Bảo như Con Đường, và Tăng Bảo như những Người Đồng Hành trên con đường tức là thực hành Quy Y trực tiếp đối với các đối tượng và tạo lập nên 'nơi nương tựa' rõ ràng, hiển nhiên. Kế đến, Quy Y ở cấp độ Mật tương đương với sự nương dựa vào hiểu biết về các đường Kinh Mạch, Khí và những Giọt Tinh Chất, mà cơ bản chính là tinh túy bản chất của Đạo Sư [Guru], Bổn Tôn [Yidam] và Không Hành Nữ [Dakini]. Thực hành Quy Y Tối Mật chính là quy y nơi tự tánh Rỗng Không của Tâm được biết đến như Pháp Thân, Tâm Quang Minh như là Báo Thân và trạng thái bất khả phân giữa hai Thân này khi có thể hóa hiện bất kỳ phẩm chất cần thiết nào, được biết là Hóa Thân.
Như vậy, bạn có thể thấy ba mức độ khác nhau – Hiển, Mật và Tối có thể được áp dụng để xác định Niềm Tin, Bồ Đề Tâm, và Quy Y. Đây là điểm then chốt mà tôi muốn chia sẻ như một chỉ dẫn cho sự thực hành của các bạn vào ngày tốt lành của Đức Đạo Sư Padmasambhava này.
Nguyện vạn sự cát tường!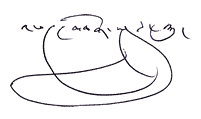 Phakchok Rinpoche