Dear friends near and far
Happy Guru Rinpoche Day! This whole year, I will be sharing a series of teachings based on the Twelve Manifestations of Guru Padmasambhava. The first manifestation is called Gyalwey Dungdzin who is the manifestation of Guru Rinpoche in magnetizing form. Guru Rinpoche taught that as a sentient being, especially as his disciples, practitioners, and followers, we need to magnetize in order to fulfill our wishes. So he manifested as a very great, powerful, and magnetizing Buddha. As a result, we can perform the dharma practice of Gyalwey Dungdzin as a way to magnetize the mundane and supra-mundane.
In our daily life, we really need two qualities. First of all, we need to have pure trust and pure confidence. We especially need to have confidence. Without that, we cannot achieve things. Therefore, it is very important to build up confidence. In the Buddha's basic teachings, it says that our core nature is pure. That is the main source of being confident. All the negativity that we have is just temporary and can be improved, but the core nature is already pure. Along with pure confidence, the second very important part in daily life is to be very decisive. Now you have great confidence in yourself, but you need to be very decisive about what you want to do. And you should not forget what you need to do. With these things in mind, you can actually achieve many things in life. That is the way to magnetize things, at the mundane level and the supra-mundane level.
So this is my message to you: to introduce you to one of the Twelve Manifestations and at the same time to give short advice to all of you. Thank you very much and take care. I send many prayers and love and wish you a Happy Guru Rinpoche Day.
I am happy to announce again that this month's video message has subtitles in English, Chinese (simplified and traditional), Indonesian, Thai, Vietnamese, Spanish, German (to come in the next few days), Portuguese, Russian, and now Ukranian. Please click the settings wheel in the bottom right corner of the video to access these options.
Sarva Mangalam,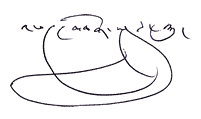 Phakchok Rinpoche