Dear friends near and far
Today, I am thinking of you and I hope you all have the benefit of sentient beings in mind. I am finishing a series of talks and teachings in New Orleans, Louisiana. This will mark the end of my time in the USA. Soon, I will be visiting our dharma brothers and sisters in Asia.
For this Guru Rinpoche Day, I would like to share a clip from my recent teaching at the Drepung Loseling Temple in Atlanta, Georgia. The first main topic of the clip covers the meaning of the word "enlightenment" because this word is often too abstract for us. The second main topic of the clip covers the basic teachings of bodhicitta how to practice them with mindfulness.
In order to avoid forgetting what you have learned from the Buddha's teachings, please practice diligently! And please be clear about how to practice well.
With constant prayers.
Sarva Mangalam,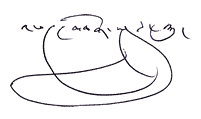 Phakchok Rinpoche