Dear friends near and far
Happy Guru Rinpoche Day to all of you! I hope you all are healthy and happy. As I am sending this message to you all today, I am in the presence of my Guru Nyoshul Khen Rinpoche's Kudung Chorten in Tharpaling, in the beautiful valley of Bumthang, loved and cherished dearly by him just as it was treasured in the same manner by Gyalwa Longchenpa, from whom the blessed lineage of Longchen Nyingthik started. I try to come here every year in the fall to be with him and his spiritual partner, Khandro Damchoe la to whom we lovingly call Ama Damchoe, Ama meaning mother.
Finding the right valid teacher and receiving valid teachings, is not easy to come by. You can only come by these as a result of your good deeds and good aspirations from the past. Personally, I am very fortunate because all of my teachers are very pure and very valid. Because they are very pure and valid, and I myself am an impure and invalid person, when meeting a right, correct, pure teacher, then one can slowly, slowly change towards purity.
Without the right, valid teacher or guru, it is very difficult to practice meditation or the spiritual path. Yet, at the same time, finding the right teacher is very difficult. They do say the teacher must have this type of quality. And that type of quality must be fulfilled by the teacher. And the disciple needs to look for that quality. And the disciple needs to have certain qualities, and the teacher needs to look for those qualities in the disciple. And so on. But, honestly speaking, there are not many teachers to find correctly when you look through an internet search. Even if you try to search the internet all the time, I believe that you are not going to find anyone when you do that. Because your own light is off.
So, how to turn on your light? By making an aspiration, making a dedication, making a supplication. Go on pilgrimages, make an aspiration that you may meet a real, correct teacher, that you follow in the correct way, the valid way. Not in the emotional way, not in the excitement way, not in a mundane way. But instead in a supramundane, dharmic way, in the correct way. Make an aspiration, make a wish. Then you will meet a pure teacher. This is how you turn on your light. For me, I always make this kind of aspiration when I go for pilgrimages.
Bubbling away in this happy moment and cherishing away I seal today's Guru Rinpoche Day from a very happy place so dear to my heart.
Sarva Mangalam,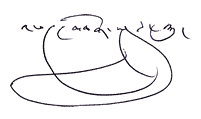 Phakchok Rinpoche
---
Translations
Chinese-Simplified
Chinese-Traditional
French
Indonesian
Japanese
Portuguese
Romanian
Russian
Spanish
Thai
Ukrainian
Vietnamese
---
CHINESE-SIMPLIFIED
十方朋友们,
祝大家莲师日吉祥,希望大家都健康快乐。
目前我正在上师纽修堪仁波切肉身舍利塔前,为大家写下这次的莲师日讯息。纽修勘仁波切的舍利塔位于不丹布姆塘一个美丽山谷裡的塔巴林(Tharpaling)寺院中。上师生前与《龙钦心髓》的传承祖师龙钦巴尊者一样,非常喜欢这裡。上师圆寂后,我尽量每年秋天抽空前来这裡,与佛母康卓丹秋(Khandro Damchoe)共度一段时间。我们都腻称她阿妈丹秋,「阿妈」是母亲的意思。
找到一位具格且适合自己的上师,接受其教导,并不是一件容易的事。你只能仰赖自己过去生所累积的善行与祈愿,来达成这件事。就我个人而言,我认为自己非常幸运,我的所有上师都非常清淨且具格。正因为他们非常清淨具格,而我又非常不清淨又不具格,只能倚靠一位具格、正确、清淨的上师,才能引领我缓慢、渐次地转变为清淨的人身。
缺乏合适、具格的上师或导师的带领,想要有效地学习禅定,或正确地走在法道上是极为困难的。但话说回来,找到一位合适的上师又谈何容易?经典说上师必须具备某些特质,且上师身上的这些品德,得靠弟子自己去体会。又说,弟子也必须具备某些特质,上师也必须从弟子身上发掘这些品德,等等之类的事情。所以,说实在话,大家费尽心思在网路上不停去寻找上师,是找不到任何具有如此品德上师的。就算你翻遍了各大网站,也找不到这样一个人。只因为你没有将自身的灯源打开。
那麽,要如何打开你的灯源?要透过祈愿,要迴向,要祈请。或是去进行一趟朝圣之旅,在圣地发愿,祈愿自己能够遇到一位真实、适合自己的上师,进而引导你以正确、有效的方式步上法道。不是以充满情绪化、激动或平庸的方式走在法道上。相反地,是以一种超乎想像、合乎法道、完全正确的方式引领你。如果你这样发愿,许下一个愿望,那麽你一定会遇到一位清淨的上师。这就是你打开自身灯源的方式。对我而言,每当我去朝圣时,总是许下这种愿望。
我在此幸福的时分,有感而发写下这些字语,并在我内心深处,由衷地珍惜今天莲师日因上师所生起的幸福感受。
---
CHINESE-TRADITIONAL
十方朋友們,
祝大家蓮師日吉祥,希望大家都健康快樂。
目前我正在上師紐修堪仁波切肉身舍利塔前,為大家寫下這次的蓮師日訊息。紐修勘仁波切的舍利塔位於不丹布姆塘一個美麗山谷裡的塔巴林(Tharpaling)寺院中。上師生前與《龍欽心髓》的傳承祖師龍欽巴尊者一樣,非常喜歡這裡。上師圓寂後,我盡量每年秋天抽空前來這裡,與佛母康卓丹秋(Khandro Damchoe)共度一段時間。我們都膩稱她阿媽丹秋,「阿媽」是母親的意思。
找到一位具格且適合自己的上師,接受其教導,並不是一件容易的事。你只能仰賴自己過去生所累積的善行與祈願,來達成這件事。就我個人而言,我認為自己非常幸運,我的所有上師都非常清淨且具格。正因為他們非常清淨具格,而我又非常不清淨又不具格,只能倚靠一位具格、正確、清淨的上師,才能引領我緩慢、漸次地轉變為清淨的人身。
缺乏合適、具格的上師或導師的帶領,想要有效地學習禪定,或正確地走在法道上是極為困難的。但話說回來,找到一位合適的上師又談何容易?經典說上師必須具備某些特質,且上師身上的這些品德,得靠弟子自己去體會。又說,弟子也必須具備某些特質,上師也必須從弟子身上發掘這些品德,等等之類的事情。所以,說實在話,大家費盡心思在網路上不停去尋找上師,是找不到任何具有如此品德上師的。就算你翻遍了各大網站,也找不到這樣一個人。只因為你沒有將自身的燈源打開。
那麼,要如何打開你的燈源?要透過祈願,要迴向,要祈請。或是去進行一趟朝聖之旅,在聖地發願,祈願自己能夠遇到一位真實、適合自己的上師,進而引導你以正確、有效的方式步上法道。不是以充滿情緒化、激動或平庸的方式走在法道上。相反地,是以一種超乎想像、合乎法道、完全正確的方式引領你。如果你這樣發願,許下一個願望,那麼你一定會遇到一位清淨的上師。這就是你打開自身燈源的方式。對我而言,每當我去朝聖時,總是許下這種願望。
我在此幸福的時分,有感而發寫下這些字語,並在我內心深處,由衷地珍惜今天蓮師日因上師所生起的幸福感受。
---
FRENCH
Chers Amis de près et de loin,
Joyeux Jour de Guru Rimpoche à vous tous ! J,espère que vous êtes en pleine forme et heureux .
Au moment où je vous envoie ce message à tous aujourd'hui , je suis en presence du Stupa du Corps de mon Guru Nyoshel Khen Rimpoche à Tharpaling , dans la magnifique vallée du Boumthang , chérie et aimée profondément par lui de la même façon que Gyalwa Longchenpa , par qui la lignée bénie du Longchen Nyinthik commença . J'essaye de venir ici chaque année à l'automne pour être avec lui et sa partenaire spirituelle Khandro Damchoe la que nous appelons avec amour Ama Damchoe , Ama voulant dire Mère .
Trouver l'enseignant juste et correct et recevoir des enseignements justes ne sont pas monnaie courante . Vous pouvez seulement l'obtenir en résultat de vos actes positifs et vos aspirations passées . Personnellement je suis très fortuné parce que tous mes enseignants sont très purs et justes , et comme moi même je suis impur et non juste , le fait de rencontrer le bon enseignant correct et pur , alors on peux lentement , lentement se changer vers la pureté .
Sans le bon enseignant ou Guru correct , il est très difficile de pratiquer la meditation ou le chemin spirituel .Cependant en même temps , trouver le bon enseignant est très difficile . On dit que l'enseignant doit avoir ces qualités . Et que ces qualités doivent être réalisées par l'enseignant .Et que le disciple doit chercher ces qualités .Et que le disciple doit avoir certaines qualités , et que l'enseignant doit chercher ces qualités dans le disciple . Et ainsi de suite . Mais honnêtement parlant , il n'y a pas beaucoup d'enseignants avec ces qualités si vous regardez internet pour votre recherche . Mêm si vous passez votre temps sur internet , je suis certain que vous n'en trouverez pas un seul en faisant cela .Parceque votre propre lumière est éteinte .
Alors , comment allumez votre lampe ? En faisant des aspirations , en faisant des dédicaces , en faisant des supplications . Allez en pélerinage , faite une prière d'aspiration de rencontrer un enseignant réellement correct , que vous suivez d'une façon correcte , juste . Pas d'une façon émotionelle , pas d'une façon due à l'excitation , pas d'une façon mondaine . Mais à la place , d'une façon audelà du mondain , d'une façon en relation avec le dharma , d'une façon correcte . Faite une aspiration , faites un souhait . Alors vous allez rencontrer l'enseignat pur . C'est ainsi que vous allumez votre lumière . Pour moi , je fais toujours ce genre d'aspiration quand je vais en pélerinage .
Bouillonnant dans ce moment joyeux , et plein d'amour je conclue aujourd'hui ce jour de Guru Rimpoche d'un endroit si merveilleux cher à mon Coeur .
Sarva Mangalam,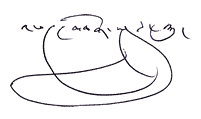 Phakchok Rinpoche
---
INDONESIAN
Dengan Guru saya di Tharpaling
Teman-teman sekalian dekat maupun jauh,
Selamat merayakan hari Guru Rinpoche untuk kalian semua! Saya berharap kalian semua dalam kondisi sehat dan berbahagia.
Ketika saya mengirimkan pesan ini kepada kalian hari ini, saya sedang berada di hadapan Kudung Chorten Guru saya Nyoshul Khen Rinpoche di Tharpaling, di lembah indah Bumthang, yang disukai dan sangat dihormati beliau seperti juga dipandang laksana permata oleh Gyalwa Longchenpa, dimana silsilah terberkahi Longchen Nyingthik dimulai dari beliau. Saya mencoba untuk datang ke tempat ini setiap tahun di musim gugur, agar bisa bersama-sama dengan beliau dan partner spiritual beliau, Khandro Damchoe la yang dengan penuh cinta kami panggil sebagai Ama Damchoe, Ama artinya adalah Ibu.
Menemukan seorang guru yang tepat dan sah dan menerima ajaran yang sah, itu bukanlah sesuatu yang mudah untuk didapatkan. Kalian hanya bisa mendapatkan hal ini sebagai hasil dari perbuatan-perbuatan baik kalian dan dari aspirasi-aspirasi yang baik dari masa lampau. Secara pribadi, saya merasa sangatlah beruntung karena semua guru-guru saya sangatlah murni dan sangat sah/otentik. Dikarenakan kemurnian dan kesahan mereka, dan saya sendiri adalah seorang yang tidak murni dan tidak sah, ketika bertemu dengan seorang guru yang tepat, benar, dan murni, barulah kita bisa dengan perlahan-lahan berubah menuju kearah kemurnian.
Tanpa adanya pembimbing ataupun guru yang benar dan sah, akan sangatlah sulit untuk mempraktekkan meditasi ataupun menjalani jalur spiritual. Namun demikian, pada saat yang sama, menemukan guru yang benar itu sangatlah sulit. Dikatakan bahwa guru haruslah memiliki jenis kualitas seperti ini. Dan jenis kualitas seperti itu haruslah dipenuhi oleh guru tersebut. Dan murid haruslah mencari kualitas seperti itu. Dan murid haruslah memiliki kualitas tertentu, dan guru haruslah mencari kualitas-kualitas seperti itu pada muridnya. Dan seterusnya. Namun, jika saya boleh jujur, tidaklah ada banyak guru yang bisa ditemukan secara tepat ketika anda mencarinya melalui pencarian di internet. Bahkan jikapun kalian mencoba untuk mencari di internet sepanjang waktu, saya yakin kalian tidak akan menemukan siapapun. Karena cahaya kalian sendiri tidak menyala.
Kemudian, bagaimana menyalakan cahaya anda? Dengan membuat aspirasi, membuat pelimpahan jasa/dedikasi, membuat doa permohonan. Pergi untuk berziarah, membuat aspirasi agar kalian bisa bertemu dengan seorang guru yang nyata, dan tepat, dan kalian bisa mengikuti guru tersebut dengan cara yang benar, cara yang sah. Bukan dengan cara yang emosional, bukan dengan cara yang penuh kegembiraan, bukanlah di dalam cara keduniawian. Melainkan di dalam cara yang supramundane, di dalam dharma, dengan cara yang tepat. Buatlah aspirasi, buatlah pengharapan. Dari sinilah kemudian kalian akan menemukan seorang guru yang murni. Inilah cara bagaimana kalian menyalakan cahaya kalian. Untuk saya, saya selalu membuat aspirasi seperti ini ketika saya pergi untuk berziarah.
Melambung di dalam saat yang berbahagia dan menyenangkan ini saya menandai hari Guru Rinpoche pada hari ini, dari tempat yang sangatlah menyenangkan dan sangat saya hormati di dalam hati saya.
Sarva Mangalam,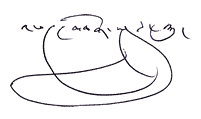 Phakchok Rinpoche
---
JAPANESE
近くそして遠くにいる友人たちへ
皆さん、グル・リンポチェの日おめでとうございます。皆さんが健康で幸せでありますように。
皆さんにこのメッセージを送っている今日この時、私は自分のラマ、ニョシュル・ケン・リンポチェがロンチェン・ニンティクの祖師ギャルワ・ロンチェンパと同じように大切に愛し守っていた美しいブムタン谷のタルパリンで、リンポチェのクドゥン・チョルテン(肉身塔)の前にいます。私はここでリンポチェとリンポチェの明妃でアマ(母)ダムチョという市町で知ら
正しく真正なる師を見つけ真正なる教えを受けることはたやすく訪れるものではありません。それはあなた方の過去における善き行いと善き発願の結果でのみ得られるものです。個人的に、私の全ての師はとても清浄で真正なので大変幸運です。私自身は不浄で真正ではない人間ですが、師たちが清浄で真正であるため、正しく過ちの無い清浄な師に出会うことにより、ゆっくりと清浄に変わっていくことができるのです。
正しく正統な師又はグルなしでは、瞑想や精神の道を修行することは極めて難しいでしょう。しかし同時に、正しい師を見つけるのは大変難しいのです。よく師はこのような資質を持っているべきであるとか、このような資質が満たされているべきという話があります。そして弟子はこのような資質を持つ師を探すべきで、弟子もある資質が必要であり、師は弟子にこのような資質を探すべきであるという様々な説明があります。しかし正直にお話しすると、インターネットで探索して正しく師を見つけられるということはないでしょう。インターネットで四六時中探したとしても、誰の事も探し出せないと思います。何故ならあなた自身の光が消えているからです。
では、あなたの光をつけるにはどうすればよいのでしょうか?発願をする、廻向をする、頂礼をすることです。巡礼に行き、真実の正しい師に出会い、正しく正統な方法で従うことができるよう発願してください。非現実的で大げさな方法ではなく、正しい方法で。そう発願し願ってください。そうすれば清浄な師に出会うことができるでしょう。これが自らの光をつける方法です。私は巡礼の際常にこう発願しています。
この幸せな瞬間にたわごとを言っているので、心の底から大事にしているこの素晴らしい場所からこのグル・リンポチェの日を封印したいと思います。
サルワ・マンガラム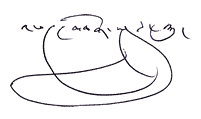 パチョク・リンポチェ
---
PORTUGUESE
Caros Amigos próximos e distantes,
Um feliz dia do Guru Rinpoche para vocês! Espero que estejam todos saudáveis e felizes.
Ao lhes enviar a mensagem de hoje me encontro na presença da estupa do Kudung de meu Guru Nyoshul Khen Rinpoche em Tharpaling, no belo vale de Bumthang, por ele amado e querido da mesma forma em que foi estimado pelo Gyalwa Longchenpa, de quem se origina a abençoada linhagem do Longchen Nyingthik. Faço o possível para estar aqui todos os anos no outono para passar algum tempo com ele e com sua consorte espiritual, Khandro Damchoe La, a quem chamamos Ama Damchoe, Ama significando "mãe".
Encontrar o mestre legítimo correto e dele receber ensinamentos legítimos não é algo que ocorra aleatoriamente. É algo que decorre de suas boas ações e boas aspirações passadas. Pessoalmente tive muita sorte já que todos os meus mestres são extremamente puros e perfeitamente legítimos. Pelo fato de serem perfeitamente puros e legítimos, eu sendo uma pessoa impura e ilegítima, ao encontrar o mestre puro e correto certo, podemos aos poucos nos voltar progressivamente para a pureza.
Na ausência de um Guru ou mestre legítimo e correto, é muito difícil praticar a meditação ou trilhar o caminho espiritual. Ao mesmo tempo, encontrar o mestre certo é também muito difícil. Diz-se que o mestre deve possuir estas características, que é obrigação do mestre apresentar tais características, e que o discípulo deve buscá-las nele. Diz-se também que o discípulo deve apresentar certas qualidades e que o mestre deve buscar tais qualidades no discipulo, correspondentemente. No entanto, falando francamente, não há muitos mestres assim que se possa encontrar fazendo uma busca na internet. Mesmo se você buscar na internet o tempo todo, não creio que vá encontrar alguém assim, pelo fato de que a sua luz não está acesa.
Então, como acender a sua luz? Fazendo aspirações, dedicações e preces nesse sentido. Peregrinando, fazendo a aspiração de que se possa encontrar um verdadeiro mestre correto, que se possa segui-lo da forma correta, da forma legítima. Não de forma emotiva, não de forma eufórica, não de forma mundana, mas de uma forma supramundana, dhármica, da forma correta. Faça a aspiração, deseje que isso aconteça. Assim você poderá encontrar um mestre puro, é assim que se acende a própria luz. Pessoalmente, sempre faço tais aspirações em peregrinação.
Assim, num momento de incontida felicidade e estima, fecho esta mensagem do dia de Guru Rinpoche neste afortunado lugar que me é tão caro.
Sarva Mangalam,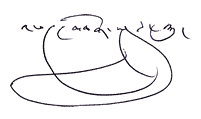 Phakchok Rinpoche
---
ROMANIAN
Dragi prieteni de aproape si de departe,
O zi Guru Rinpoche fericita tuturor! Sper ca toti sunteti sanatosi si fericiti.
Astazi, cand va trimit tuturor acest mesaj, sunt in prezenta Kudung Chorten a maestrului meu Nyoshul Khen Rinpoche din Tharpaling, in frumoasa valea Bumthang, mult iubita si pretuita de el, in acelasi mod in care a fost pretuita de Gyalwa Longchenpa, de la care a pornit linia binecuvantata Longchen Nyingthik. Incerc sa vin aici in toamna fiecarui an, sa fiu impreuna cu el si cu partenerul sau spiritual, Khandro Damchoe la, careia ne adresam afectuos cu apelativul Ama Damchoe, Ama insemnand mama.
Nu este usor sa gasesti invatatorul valabil si potrivit si sa primesti invataturi valide. Poti da peste acestea doar ca un rezultat al faptelor si aspiratiilor bune din trecut. Personal, sunt foarte norocos, pentru ca toti invatatorii mei sunt foarte puri si foarte valabili. Pentru ca ei sunt foarte puri si foarte valabili, iar eu nu sunt pur si valabil, atunci cand intalnesti un invatator potrivit, corect si pur, atunci poti incetul cu incetul sa te schimbi, sa te purifici.
Fara un invatator sau maestru potrivit si valabil, este foarte dificil sa practici meditatia sau calea spirituala. Cu toate acestea, in acelasi timp, gasirea invatatorului potrivit este foarte dificila. Chiar se spune ca un invatator trebuie sa aiba acest tip de calitate. Iar acest tip de cerinta trebuie indeplinit de catre invatator. Iar discipolul trebuie sa caute aceasta calitate. Si discipolul trebuie sa aiba anumite calitati, iar invatatorul trebuie sa caute aceste calitati in discipol. Si asa mai departe. Dar, cinstit vorbind, la o cautare pe internet, nu sunt multi astfel de invatatori potriviti, pe care sa ii gasesti. Chiar daca te straduiesti sa cauti pe internet, tot internetul, cred ca nu vei reusi sa descoperi pe cineva, procedand astfel. Pentru ca propria ta lumina este stinsa.
Asadar, cum sa iti aprinzi lumina? Facand o aspiratie, facand o dedicare, facand o rugaciune. Du-te in pelerinaje, fa o aspiratie ca sa poti intalni un invatator adevarat si corect, pe care sa il urmezi intr-un mod corect si valabil. Nu intr-un mod emotional, plin de surescitare, lumesc. Ci, in schimb, intr-un mod supralumesc, dharmic si corect. Fa o aspiratie, exprima-ti aceasta dorinta. Atunci vei intalni un invatator pur. In acest mod iti poti aprinde propria lumina. In ceea ce ma priveste, intotdeauna fac astfel de aspiratii cand merg in pelerinaje.
Frematand de pretuirea acestui moment fericit, pecetluiesc aceasta zi dedicata lui Guru Rinpoche dintr-un loc foarte fericit si atat de drag inimii mele.
Sarva Mangalam,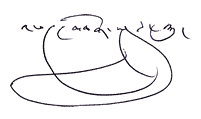 Phakchok Rinpoche
---
RUSSIAN
Дорогие близкие и далекие друзья,
Поздравляю всех вас с Днём Гуру Ринпоче! Надеюсь, вы все здоровы и счастливы.
Сегодня я пишу вам из Тарпалинга, где находится Ступа с кудунгом моего Учителя Ньошул Кхена Ринпоче. Это место расположено в прекрасной долине Бумтанг, которую мой Учитель любил и лелеял так же, как ценил её Гьялва Лонгченпа, основатель благословлённой линии Лонгчен Ньингтиг. Я стараюсь приезжать сюда кажый год, осенью, чтобы побыть с Учителем и его духовной супругой Кхандро Дамчо, которую мы с любовью называем Ама Дамчо. Ама означает мама.
Редко когда выпадает удача найти правильного аутентичного учителя и получать аутентичные учения. Это может произойти только в результате ваших прошлых благих поступков и устремлений. Мне самому невероятно повезло: все мои учителя очень чистые и аутентичные. Поскольку они очень чисты и аутентичны, а сам я – омрачённый и неаутентичный, встречая правильного, подлинного, чистого учителя, мы тоже потихоньку, понемножку можем меняться в направлении большей чистоты.
Без правильного, аутентичного учителя или гуру очень сложно медитировать или продвигаться по духовному пути. Но, в то же время, найти подлинного учителя очень сложно. Говорят, учитель должен обладать таким качеством. И он должен реализовать это качество. А ученику следует искать это качество. И ученику, в свою очередь, необходимо обладать определенными качествами, тогда как учителю следует искать эти качества в ученике. И так далее. Но, по правде говоря, если вы будете искать в интернете, не так уж много подлинных учителей сможете найти. Даже если вы непрерывно будете искать в интернете, уверен, вы так никого не найдете. Потому что ваш собственный свет выключен.
Так как же включить свой свет? Делая устремления, посвящая заслугу и читая молитвы к учителям. Отправляйтесь в паломничества, формируя устремление встретить настоящего, правильного учителя, за которым вы будете следовать правильным, аутентичным образом. Не эмоционально, не восхищенно, не в мирском плане, а в соответствии с Дхармой, за пределами мирского, правильным образом. Делайте устремления, загадывайте желание. Тогда встретите чистого учителя. Вот так вы включаете свой собственный свет. Я сам, к примеру, делаю такого рода устремления, когда совершаю паломничества.
На этом я удаляюсь, ценя и скрепляя посвящением сегодняшний День Гуру Ринпоче в очень счастливом месте, таком дорогом моему сердцу.
---
SPANISH
Con mi gurú desde Tharpaling
Queridos amigos que se están cerca y lejos:
¡Les deseo a todos ustedes un feliz día de Guru Rinpoche! Espero que todos se encuentren sanos y felices.
Al enviarles este mensaje, estoy en la presencia del kudung Chorten de mi Guru Nyoshul Khen Rinpoche en Tharpaling, en el hermoso valle de Bumthang, amado y querido por él tal como lo atesoraba de la misma manera Gyalwa Longchenpa, de quien comenzó el linaje bendito de Longchen Nyingthik. Trato de venir cada año aquí en otoño para estar con él y con su compañera espiritual, Khandro Damchoe la, a quien llamamos con cariño Ama Damchoe. Ama significa madre.
No es fácil encontrar un maestro verdadero y recibir enseñanzas efectivas. Solo puedes encontrar esto como resultado de tus buenas acciones y buenas aspiraciones del pasado.
Personalmente, soy muy afortunado porque todos mis maestros son muy puros y muy efectivos. Como son muy puros y muy válidos y yo siendo una persona impura y poco válida, al encontrar al maestro correcto, apropiado y puro, entonces uno puede poco a poco cambiar hacia la pureza.
Sin el maestro o guru correcto, válido, es muy difícil practicar la meditación o el camino espiritual. Sin embargo, al mismo tiempo, es muy difícil encontrar al maestro correcto. Se dice que el maestro debe tener este tipo de cualidad. Y este tipo de cualidad debe ser cumplida por el maestro. Y el discípulo necesita buscar esta cualidad. Y el discípulo necesita tener ciertas cualidades y el maestro necesita buscar estas cualidades en el discípulo. Pero, hablando honestamente, no hay muchos maestros que podamos encontrar adecuadamente haciendo una búsqueda en internet. Incluso si tratas de buscar en internet todo el tiempo, creo que no vas a encontrar a nadie porque tu luz está apagada.
Entonces, ¿cómo puedes prender tu luz? Haciendo una aspiración, haciendo una dedicatoria, haciendo una plegaria. Ve a peregrinajes, haz la aspiración de poder encontrar un maestro real, correcto, a quien puedas seguir de la manera correcta, de una manera efectiva. No de una manera emocional, no de una manera alborotada, no de una manera mundana. En vez, que sea de una manera supramundana, de una manera dhármica, de una manera correcta. Haz una aspiración, haz un deseo. Entonces vas a encontrar un maestro puro. Así es como prendes tu luz. Yo siempre hago este tipo de aspiración cuando hago peregrinajes.
Barboteando en este feliz y atesorado momento, sello este día de Guru Rinpoche desde un lugar muy feliz, muy apreciado por mí.
Sarva Mangalam,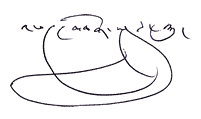 Phakchok Rinpoche
---
THAI
สวัสดีสหายธรรมทั้งใกล้และไกล
ขอให้มีความสุขเนื่องในวันที่ระลึกปรมาจารย์ปัทมสมภพ ข้าพเจ้าหวังว่าท่านทั้งหลายคงจะมีความสุขกายสบายใจ
ขณะที่ข้าพเจ้าส่งสาสน์มายังท่านในวันนี้ ข้าพเจ้ากำลังอยู่ต่อหน้าพระสถูปเก็บสรีระของท่านคุรุโณชู เคน รินโปเช ณ เมืองทาร์ปาลิง ในหุบเขาอันงดงามของเมืองบุมทัง ที่ท่านคุรุรักและเทิดทูนอย่างสุดซึ้งในแบบเดียวกับที่ท่านเกียลวา ลงเช็นปะ ผู้ซึ่งเป็นต้นสายของลงเช็น นิงทิก ได้สักการะบูชา ข้าพเจ้าพยายามมาที่นี่ทุกปีในฤดูใบไม้ร่วงเพื่อที่จะอยู่กับท่านและคู่ปฏิบัติของท่าน ท่านคานโดร ดัมโช ผู้ที่เราเรียกนามท่านด้วยรักว่า อามา ดัมโช อามาแปลว่าแม่
การพบครูที่ใช่และรับคำสอนที่ถูกต้องนั้นไม่ง่ายนัก ท่านอาจได้พบสิ่งเหล่านี้เนื่องจากการทำดีและแรงปณิธานที่ดีในอดีต ตัวข้าพเจ้าเองนั้นโชคดีมาก เพราะครูทุกคนมีความบริสุทธิ์และปฏิบัติดีปฏิบัติชอบ เพราะพวกท่านบริสุทธิ์และเป็นผู้ปฏิบัติที่แท้จริง แต่ตัวข้าพเจ้าเองยังมีมลทินและปฏิบัติได้ไม่ดีนัก แต่เมื่อพบครูผู้บริสุทธิ์และปฏิบัติดีปฏิบัติชอบแล้ว เราจึงค่อยๆ เปลี่ยนไปสู่ความบริสุทธิ์ได้
หากปราศจากครูหรือคุรุผู้ปฏิบัติดีปฏิบัติชอบก็ยากที่จะปฏิบัติภาวนาหรือปฏิบัติอยู่บนหนทางธรรม แต่ในขณะเดียวกัน การพบครูที่ใช่นั้นก็ยากมาก ว่ากันว่าครูต้องมีคุณสมบัตินี้ และคุณสมบัตินี้จะถูกเติมเต็มได้ก็ด้วยครู และศิษย์ก็จำเป็นต้องมองหาคุณสมบัตินั้น และศิษย์ต้องมีคุณสมบัติบางอย่าง และครูต้องมองหาคุณสมบัติเหล่านั้นในศิษย์ และอื่นๆ อีก แต่พูดตามตรงนะ ไม่มีครูที่แท้มากนักหรอกเมื่อท่านมองหาผ่านอินเทอร์เน็ต แม้ว่าท่านจะพยายามค้นหาทางอินเทอร์เน็ตอยู่ตลอดเวลา แต่ข้าพเจ้าเชื่อว่าท่านจะไม่พบใครเมื่อทำเช่นนั้น เพราะแสงของตัวท่านเองได้ดับลงแล้ว
ดังนั้น จะเปิดไฟของท่านเองได้อย่างไร? ก็โดยการตั้งปณิธาน การอุทิศบุญกุศล การสวดขอพร จงไปแสวงบุญ ตั้งความปรารถนาขอพบครูผู้ปฏิบัติดีอย่างแท้จริงที่เธอจะปฏิบัติตามวิถีที่ดีงามและถูกต้อง ไม่ใช่วิถีที่เป็นเรื่องของอารมณ์ เรื่องของความตื่นเต้น หรือไปในทางโลกีย์ แต่เป็นไปในทางที่พ้นโลกย์ ตามหลักธรรมในทางที่ถูกต้อง จงตั้งปณิธาน ตั้งความปรารถนา แล้วเธอจะได้พบกับครูผู้บริสุทธิ์ นี่คือวิธีที่จะเธอเปิดไฟ สำหรับข้าพเจ้าแล้ว ข้าพเจ้ามักจะตั้งปณิธานแบบนี้เมื่อไปแสวงบุญ
ในช่วงเวลาที่ความสุขและความรักกำลังจะจากไปนี้ ข้าพเจ้าขอปิดผนึกวันที่ระลึกปรมาจารย์ปัทมสมภพนี้จากสถานที่ที่มีความสุขมากๆ อันเป็นที่รักยิ่งในหัวใจของข้าพเจ้า
ขอสรรพมงคลจงบังเกิดมี,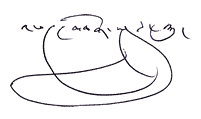 – พักชก รินโปเช
---
UKRAINIAN
Дорогі друзі, усі, хто близько чи далеко,
Вітаю усіх вас із Днем Ґуру Рінпоче! Сподіваюся, усі ви здорові та щасливі.
Сьогодні я пишу вам із Тарпалінґу, де знаходиться Ступа з кудунґом мого Вчителя Ньошул Кхена Рінпоче. Це місце розташоване у прекрасній долині Бумтанґу, яку мій Вчитель любив так само, як цінив її Ґ'ялва Лонґченпа, засновник благословенної лінії Лонґчен Ньїнґтіґ. Я намагаюся відвідувати це місце щороку восені, щоб побути із Учителем та його духовною супругою, Кхандро Дамчо, яку ми з любов'ю кличемо Ама Дамчо. Ама означає мама.
Дуже рідко трапляється можливість зустріти справжнього автентичного вчителя і отримувати справжні вчення. Таке може статися лише як результат ваших благих вчинків та прагнень, що ви їх здійснювали у минулому. Мені самому дуже пощастило: усі мої вчителі неймовірно чисті та автентичні. Оскільки вони – чисті та автентичні, а сам я – особа затьмарена та неавтентична, зустрівши правильного, істинного, чистого вчителя, ми самі можемо потроху, потихеньку змінюватися і ставати чистішими.
За відсутності справжнього автентичного вчителя або ґуру надзвичайно складно практикувати медитацію або прямувати духовним шляхом. Проте знайти правильного вчителя теж дуже важко. Кажуть, що вчитель має бути наділений такою якістю. І така якість має бути цим вчителем реалізована. А учень має шукати таку якість. В свою чергу, учень має бути наділеним певними якостями, тоді як учитель має шукати ці якості в учні, тощо. Але, чесно кажучи, якщо ви шукаєте через інтернет, не так вже й багато вчителів можна насправді знайти. Навіть якщо безперервно шукати в інтернеті, я певен, ви таким чином не знайдете жодного. Оскільки ваше власне світло вимкнене.
То як же вмикнути власне світло? Здійснюючи прагнення, посвячуючи заслугу, читаючи молитви-звернення. Вирушайте в паломництво, формуючи прагнення зустріти справжнього, істинного вчителя, за яким ви слідуватимете правильним, автентичним чином. Не емоційно, не захоплено, не у мирській спосіб. Натомість – понадмирським, дгармічним чином, у вірний спосіб. Здійснюйте таке прагнення, формуйте таке бажання. Тоді зустрінете чистого вчителя. Ось так ви вмикаєте власне світло. Щодо мене, під час паломництва я завжди здійснюю такого роду прагнення.
На цьому я завершую, плекаючи та скріпляючи посвятою сьогоднішній День Ґуру Рінпоче у дуже щасливій місцині, такій дорогій моєму серцеві.
---
VIETNAMESE
Ngày 19 tháng 09 năm 2018 – Với Bổn Sư tại Tharpaling
Thân gửi Quý Đạo hữu gần và xa,
Mừng ngày Thánh vía Đức Liên Hoa Sinh đến tất cả các bạn! Tôi hy vọng các bạn khỏe mạnh và hạnh phúc.
Hôm nay là ngày tôi nhắn gửi đến các bạn một thông điệp. Tôi hiện đang có mặt ở Tharpaling, nơi thờ Bảo Tháp Xá Lợi Đức Nyoshul Khen Rinpoche, cũng chính là vị Bổn Sư của tôi. Tại một thung lũng đẹp của Bumthang, cảm nhận được tình yêu và sự chở che trìu mến từ Thầy giống như sự trân quý theo cùng phương cách mà Ngài Gyalwa Longchenpa, người đã ban gia trì để dòng truyền Longchen Nyingthik bắt đầu được dựng khởi. Tôi cố gắng đến đây mỗi năm vào mùa thu để được ở cạnh Thầy và người bạn tâm linh của Thầy, là Khandro Damchoe – vị mà tôi yêu kính gọi là Ama Damchoe, Ama nghĩa là Mẹ.
Tìm được một người Thầy đúng đắn, đầy phẩm hạnh và đón nhận những giáo lý quý báu là điều không dễ dàng xảy ra. Hoàn cảnh này chỉ xảy đến với bạn như là một kết quả của những hành động thiện lành và những nguyện ước cao đẹp được xác lập từ trong quá khứ. Cá nhân tôi, cảm thấy mình vô cùng may mắn bởi vì tất cả những vị Thầy của tôi đều rất thanh tịnh và cao quý. Bởi vì các vị Thầy hết mực thanh tịnh và cao quý, trong khi bản thân còn đầy những nhiễm ô và sai lầm, khi cuộc gặp gỡ với một vị Thầy phù hợp, đúng đắn, thanh tịnh xảy ra, tôi mới có thể chuyển hóa dần dần, dần dần hướng về sự thuần khiết.
Nếu như không có một vị Thầy hoặc một vị Đạo Sư đúng đắn, đầy đủ phẩm chất, rất khó để bạn có thể thực hành Thiền định hoặc tiến triển trên con đường tâm linh. Lại nữa, cùng lúc đó, tìm được một vị Thầy đúng đắn thì cực kỳ khó khăn. Cần biết rằng, một vị Thầy cần phải có những phẩm hạnh. Và những phẩm hạnh này phải được viên tròn nơi người Thầy. Người học trò cần nhận thấy được những phẩm hạnh này nơi vị Thầy. Và bản thân người đệ tử cũng cần có những phẩm tính nhất định, rồi vị Thầy cần quán xét những phẩm tính nơi học trò của mình. Cứ như vậy. Nhưng, thành thật mà nói, không có nhiều những vị Thầy phù hợp mà bạn có thể nhận thấy nếu như ta thử làm một cuộc tìm kiếm trên mạng. Thậm chí nếu bạn cố gắng dành hết thời gian để dò tìm trên internet, tôi chắc rằng bạn sẽ chẳng tìm thấy bất kỳ một vị Thầy nào. Bởi vì ánh sáng tự thân của bạn đang tắt ngóm.
Như vậy, làm thế nào để phát khởi ánh sáng tự thân? – Đó là bằng cách lập cho mình một nguyện ước, thực hành hồi hướng, tiến hành khẩn cầu. Trong các chuyến hành hương, bạn hãy lập nguyện ước cho mình rằng "Nguyện cho con gặp được một vị Thầy chân thật, đúng đắn, để con có thể bước theo Chánh Đạo, trên con đường vững chắc". Hãy lập nguyện không với trạng thái xúc động, cũng không quá phấn khích. Thay vào đó là một trạng thái khác với thế tục, tương ưng với Giáo Pháp một cách đúng đắn. Lập nguyện, lập một điều ước. Có như thế, thì bạn mới gặp được một vị Thầy thanh tịnh. Đây là cách để bạn phát tỏa ánh sáng tự thân. Đối với tôi, tôi luôn lập những nguyện ước như thế này trong những chuyến hành hương.
Thầm suy niệm những khoảnh khắc hạnh phúc với niềm yêu mến lặng lẽ, tôi trải qua Ngày Thánh vía Đức Liên Hoa Sinh hôm nay tại nơi đầy phúc lạc và thật thân thương với tim mình.
Nguyện mọi sự cát tường,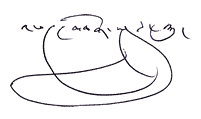 Phakchok Rinpoche