Dear friends near and far
I hope this message finds you well, healthy and happy. Today, I would like to share with you the story of Düdjom Lingpa's (1835-1909) visionary journey to Zangdok Palri. Düdjom Lingpa was one of the great tertöns of the nineteenth century. His reincarnations include Kyabjé Düdjom Rinpoché (1904-87), a great scholar, treasure revealer, meditation master and a living representation of Guru Rinpoche in our times.
Once, in a vision, a blue ḍākinī appeared to Düdjom Lingpa and asked if he wanted to go to Zangdok Palri. As he acquiesced, she took him by the fingertips of his right hand and led him to the top of a high mountain. There, the ḍākinī told him to spread his arms and fly, and like eagles, they flew across lands and oceans to Zangdok Palri, a mountain blue at the base, white in the middle, and red on top. Reaching the top of the mountain, they found a land made of colorful, radiant light. The earth was covered with medicinal plants and fragrant flowers, the ground so soft that merely stepping on it filled the tertön with bliss.
In the middle of this land was the Palace of Lotus Light, an inconceivable mansion made with precious gems. The first story was filled with ḍākas and ḍākinīs, male and female knowledge-holders, all surrounding Guru Rinpoché, seated in the center on a jeweled throne. His form was so splendorous that no one could get enough of looking at him. The second story was made of crystal. On it, atop sun and moon discs, sat Avalokiteśvara, white with four arms, teaching an ocean of bodhisattvas. The top story was made of lapis lazuli. On it was Amitāyus, seated on top sun and moon discs on a ruby throne. He was teaching the naturally appearing disciples in the state of realization.
Düdjom Lingpa paid homage, made aspirations and received blessings and teachings from all three buddha bodies. Around the palace, he also saw four magnificent mountains, atop each of which was Guru Rinpoché teaching different congregations of disciples. Düdjom Lingpa touched his head to Guru Rinpoché's feet and prayed for blessings, teachings, and prophecies. The Lotus Guru took the tertön's head in his two hands and bestowed all he wished for.
The blue ḍākinī then came back, and telling the tertön it was time to leave, she declared:
Kyeho, son of noble family!
There is neither coming nor going.
All appearances are like illusions in a dream:
All are reflections of your own projections.
If you focus your mind on the ultimate sphere,
You will wake up in the state of the ultimate sphere—
Do you understand?
As soon as Düdjom Lingpa came to his awareness, he woke up.
Please reflect on the teachings contained within these stories, and remember to always bring back your awareness to your practice.
Sarva Mangalam,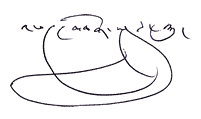 Phakchok Rinpoche
Translations
Chinese-Simplified
Chinese-Traditional
French
German
Indonesian
Japanese
Portuguese
Russian
Spanish
Thai
Ukrainian
Vietnamese
---
CHINESE-SIMPLIFIED
敦珠林巴之铜色吉祥山净相经验
亲爱的朋友们,
希望收到此讯息的大家平安、健康、快乐。今天,我想和大家分享敦珠林巴(1835-1909)造访铜色吉祥山之净相经验。敦珠林巴是十九世纪伟大的伏藏师,其转世化身为当代著名的学者、伏藏师、禅师,也是莲师的现代化身–怙主敦珠仁波切(1904-1987)。
敦珠林巴在一次净相经验中,眼前出现一名全身赤裸的蓝色空行母,询问其是否想造访铜色吉祥山。敦珠林巴默许后,空行母便以右手指尖抓住他,一把将其带到山顶。在那里,空行母要敦珠林巴展开双臂飞行,他们就像老鹰一样,飞越陆地和海洋,一路来到铜色吉祥山,这座山由山脚向上至山顶分别为蓝色、白色与红色。他们降落山顶后,映入眼前的是一片散发耀眼虹彩的土地,其上布满药草和芬芳的花朵,土地极为柔软,伏藏师光是踩在上面,内心就充满了喜悦。
在土地的正中央,座落着莲花光越量宫,一座由珍贵宝石制成的不可思议宫殿。宫殿底层充满勇父与空行母、男女诸持明,纷纷围绕着安坐在中央宝座上的莲花生大师。莲师形相如此庄严华丽,简直让人无法离开视线。宫殿的第二层以水晶制成,其上有日月轮,安坐着一面四臂之白观音,正在为如海洋般为数众多的菩萨们开示。宫殿的最顶端以青金石制成。其上有无量寿佛,安坐在以日月轮为底的红宝石宝座上,他以证悟佛的境界为自然显现的弟子们开示。
敦珠林巴向三身佛恭敬顶礼、祈愿,并领受加持与法教。敦珠林巴注意到在宫殿四周分别有四座高耸的山峰,莲师分别在不同山顶教导不同的弟子众。伏藏师向莲师的足下顶礼,祈求加持、教诲和授记。莲师双手触碰伏藏师的头,给予其所希望的一切。
随后,蓝色空行母回来提醒伏藏师该离开,她说:
呜呼善子!无来无去。
显相幻梦,自身投射。
心住胜义,胜义觉醒。
汝知晓呼?
敦珠林巴在集中其意识后,便甦醒过来。
请认真思考这些故事中所揭露的教示,并记得要时时将觉知带入你的修持当中。
---
CHINESE-TRADITIONAL
敦珠林巴之銅色吉祥山淨相經驗
親愛的朋友們,
希望收到此訊息的大家平安、健康、快樂。今天,我想和大家分享敦珠林巴(1835-1909)造訪銅色吉祥山之淨相經驗。敦珠林巴是十九世紀偉大的伏藏師,其轉世化身為當代著名的學者、伏藏師、禪師,也是蓮師的現代化身–怙主敦珠仁波切(1904-1987)。
敦珠林巴在一次淨相經驗中,眼前出現一名全身赤裸的藍色空行母,詢問其是否想造訪銅色吉祥山。敦珠林巴默許後,空行母便以右手指尖抓住他,一把將其帶到山頂。在那裡,空行母要敦珠林巴展開雙臂飛行,他們就像老鷹一樣,飛越陸地和海洋,一路來到銅色吉祥山,這座山由山腳向上至山頂分別為藍色、白色與紅色。他們降落山頂後,映入眼前的是一片散發耀眼虹彩的土地,其上佈滿藥草和芬芳的花朵,土地極為柔軟,伏藏師光是踩在上面,內心就充滿了喜悅。
在土地的正中央,座落著蓮花光越量宮,一座由珍貴寶石製成的不可思議宮殿。宮殿底層充滿勇父與空行母、男女諸持明,面向安坐在中央寶座上的蓮花生大師。蓮師形相如此莊嚴華麗,簡直讓人無法離開視線。宮殿的第二層以水晶製成,其上有日月輪,安坐著一面四臂之白觀音,正在為如海洋般為數眾多的菩薩們開示。宮殿的最頂端以青金石製成。其上有無量壽佛,安坐在以日月輪為底的紅寶石寶座上,他以證悟佛的境界為自然顯現的弟子們開示。
敦珠林巴向三身佛恭敬頂禮、祈願,並領受加持與法教。敦珠林巴注意到在宮殿四周分別有四座高聳的山峰,蓮師分別在不同山頂教導不同的弟子眾。伏藏師向蓮師的足下頂禮,祈求加持、教誨和授記。蓮師雙手觸碰伏藏師的頭,給予其所希望的一切。
隨後,藍色空行母回來提醒伏藏師該離開,她說:
嗚呼善子!無來無去。
顯相幻夢,自身投射。
心住勝義,勝義覺醒。
汝知曉呼?
敦珠林巴在集中其意識後,便甦醒過來。
請認真思考這些故事中所揭露的教示,並記得時時將覺知帶入你的修持當中。
---
FRENCH
Le voyage visionnaire de Düdjom Lingpa à Zangdok Palri
Chers amis de près et de loin,
J'espère que ce message vous trouve en pleine forme, bonne santé et joyeux. Aujourd'hui, j'aimerais partager avec vous l'histoire du voyage visionnaire de Düdjom Lingpa (1835-1909) à Zangdok Palri. Düdjom Lingpa était l'un des grands tertöns (découvreurs de trésors) du 19eme siècle. Ses réincarnations incluent Kyabjé Düdjom Rimpoche (1904-87), un grand érudit, révéleur de trésors, maître de méditation et représentation vivante de Gourou Rimpoche de notre temps.
Une fois en vision, une Dakini bleue, nue, apparut à Düdjom Lingpa et lui demanda s'il voulait aller à Zangdok Palri. Comme il acquiesçait, elle le prit par le bout des doigts de la main droite et l'emmena sur le sommet d'une haute montagne. Là, la Dakini lui dit d'étendre ses bras et de voler, et tels des aigles, ils s'envolèrent pardessus mers et plaines jusqu'à Zangdok Palri, une montagne bleue à sa base, blanche au milieu, et rouge sur son dessus. Atteignant le sommet, ils trouvèrent une terre faite d'une lumière vive et colorée. La terre était couverte de plantes médicinales et de fleurs odorantes, et le sol était si doux que rien qu'en marchant dessus cela remplit le tertön de félicité.
Au milieu de cette terre se trouvait le Palais de la lumière du Lotus, un incroyable château fait de pierres précieuses. Le premier étage était rempli de Dakas et Dakinis, de détenteurs de la connaissance hommes et femmes, tous entourant Guru Rimpoche qui était assis au centre sur un trône de joyaux. Son aspect était si splendide que personne ne le quittait du regard. Le second étage était fait de cristal. Dessus sur un disque de soleil et de lune, était assis Avalokitésvara, blanc avec quatre bras, enseignant à un océan de Bodhisattvas. L'étage du haut était couvert de lapis lazuli, sur lequel était Amitayus, assis sur les disques de soleil et de lune sur un trône de rubis. Il enseignait aux disciples naturellement apparus au stade de réalisation.
Düdjom Lingpa rendit hommage, fit des prières d'aspiration, et reçut bénédictions et enseignements des trois corps de Bouddhas. Autour du palais, il vit alors quatre montagnes remarquables, sur chacune d'elle était Gourou Rimpoche enseignant à différentes congrégations de disciples. Düdjom Lingpa posa sa tête sur les pieds de Guru Rimpoche et pria pour recevoir des bénédictions, enseignements et prophéties. Le Guru du Lotus prie la tête du Tertön dans ses deux mains et lui accorda tous ses souhaits.
La Dakini bleue revint alors et dit au tertön qu'il était temps de partir et déclara :
Kyeho, fils de noble famille !
Il n'y a ni venue ni départ.
Toutes les apparences sont comme des illusions dans un rêve :
Tous sont le miroir de tes propres projections.
Si tu maintiens ton esprit dans la sphère ultime,
Tu t'éveilleras dans l'état de la sphère ultime—
Comprends-tu ?
Dès que Düdjom Lingpa se concentra sur la pleine conscience, il s'éveilla.
S'il vous plait, méditez sur les enseignements contenus dans ces histoires, et souvenez-vous de toujours maintenir votre vigilance dans votre pratique.
Sarva Mangalam,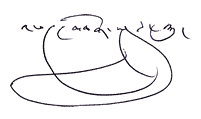 Kyabgön Phakchok Rimpoche
---
GERMAN
Düdjom Lingpas visionäre Reise nach Zangdok Palri
Liebe Freunde nah und fern,
Ich hoffe, dass ihr glücklich und gesund seid. Heute möchte ich euch die Geschichte von Düdjom Lingpas (1835-1909) visionärer Reise nach Zangdok Palri erzählen. Düdjom Lingpa war einer der großen Tertöns des 19. Jahrhunderts. Zu seinen Reinkarnationen gehört Kyabje Düdjom Rinpoche (1904-87), ein großer Gelehrter, Tertön, Meditationsmeister und ein lebendiges Abbild von Guru Rinpoche in unserer Zeit.
Eines Tages erschien Düdjom Lingpa in einer Vision eine nackte blaue Dākinī und fragte, ob er nach Zangdok Palri gehen wolle. Als er einwilligte, nahm sie ihn mit den Fingerspitzen seiner rechten Hand und führte ihn auf die Spitze eines hohen Berges. Dort forderte die Dākinī ihn auf, seine Arme auszubreiten und zu fliegen. Wie Adler flogen sie über Länder und Meere nach Zangdok Palri, einen Berg blau am Fuß, weiß in der Mitte und rot am Gipfel. Sie erreichten die Spitze des Berges und fanden ein Land aus buntem, strahlendem Licht. Die Erde war mit Heilpflanzen und duftenden Blumen bedeckt, der Boden so weich, dass das bloße Betreten den Tertön mit Glückseligkeit erfüllte.
In der Mitte dieses Landes befand sich der Palast des Lotuslichts, ein unvorstellbares Palais aus kostbaren Edelsteinen. Das erste Geschoss war voller Dākas und Dākinīs und männlicher und weiblicher Gewahrseinshalter, die alle Guru Rinpoche umgaben, der in der Mitte auf einem juwelengeschmückten Thron saß. Seine Gestalt war so prächtig, dass niemand genug davon bekommen konnte, ihn anzusehen. Das zweite Geschoss bestand aus Kristall. Auf Sonnen- und Mondscheiben saß Avalokiteśvara, weiß, mit vier Armen, und lehrte einen Ozean von Bodhisattvas. Das oberste Geschoss bestand aus Lapislazuli. Dort befand sich Amitayus, der auf Sonnen- und Mondscheiben auf einem Rubinthron saß. Er lehrte die natürlich erscheinenden Schüler im Zustand der Verwirklichung.
Düdjom Lingpa erwies Ehrerbietung, machte Wunschgebete und erhielt von allen drei Buddha-Körpern Segen und Belehrungen. Um den Palast herum sah er auch vier beeindruckende Berge, auf denen jeweils Guru Rinpoche verschiedene Zuhörerschaften unterrichtete. Düdjom Lingpa berührte Guru Rinpoches Füße mit seinem Kopf und betete um Segen, Belehrungen und Prophezeiungen. Der Lotus Guru nahm den Kopf des Tertön in seine beiden Hände und gewährte ihm alles, was er sich wünschte.
Dann kam die blaue Dākinī zurück, erklärte dem Tertön, es sei Zeit zu gehen und verkündete:
Kyeho, Sohn der noblen Familie!
Es gibt weder Kommen noch Gehen.
Alle Erscheinungen sind wie Illusionen in einem Traum:
Alle sind sie Reflexionen deiner eigenen Projektionen.
Wenn du deinen Geist auf den vollendeten Raum konzentrierst,
Wirst du im Zustand des vollendeten Raumes erwachen –
Verstehst du?
Sobald Düdjom Lingpa sein Bewusstsein auf diese Weise konzentrierte, erwachte er.
Bitte denke über die Unterweisungen nach, die in diesen Geschichten enthalten sind und denke daran, dein Bewusstsein immer wieder zurück zur Praxis zu bringen.
Sarva Mangalam,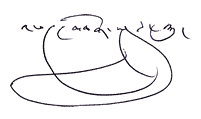 Kyabgön Phakchok Rinpoche
---
INDONESIAN
Perjalanan Visioner Düdjom Lingpa ke Zangdok Palri
Sahabat dekat maupun jauh,
Semoga Anda baik, sehat, dan bahagia. Hari ini, saya ingin berbagi dengan Anda cerita dari perjalanan visioner Düdjom Lingpa (1835-1909) ke Zangdok Palri. Düdjom Lingpa adalah salah satu tertöns agung di abad sembilan belas. Reinkarnasi-reinkarnasi berliau termasuk Kyabjé Düdjom Rinpoché (1904-87), seorang cendekiawan agung, penemu terma, guru meditasi dan representasi hidup dari Guru Rinpoche di masa kita.
Suatu kali, dalam sebuah penglihatan, dewi ḍākinī biru yang telanjang muncul di hadapan Düdjom Lingpa dan bertanya, apakah beliau ingin pergi ke Zangdok Palri. Setelah beliau menyetujui, ḍākinī membawa beliau di ujung jari dari tangan kanan-nya dan memimpin beliau ke puncak sebuah gunung yang tinggi. Disana, ḍākinī memberitahu beliau untuk merentangkan tangannya dan terbang, dan seperti elang, mereka terbang melintasi daratan dan samudra menuju Zangdok Palri, sebuah gunung biru sebagai dasarnya, putih di tengahnya, dan merah di puncaknya. Setelah mencapai puncak gunung, mereka menemukan sebuah daratan yang terbuat dari cahaya yang memancar kaya warna. Bumi diselimuti dengan tanaman-tanaman obat-obatan dan bunga-bunga wangi semerbak, tanahnya begitu lembut sehingga membuat tertön dipenuhi kebahagiaan hanya dengan menginjaknya.
Di tengah daratan ini adalah Istana Cahaya Teratai, sebuah rumah megah yang tiada taranya terbuat dari permata berharga. Tingkat pertama dipenuhi para ḍāka dan ḍākinī, para pemegang-pengetahuan pria dan wanita, semua mengelilingi Guru Rinpoché, yang duduk ditengah diatas singasana yang berhiaskan permata. Wujud-Nya begitu megah membuat tidak ada seorangpun yang ingin berpaling setelah melihatNya. Tingkat kedua terbuat dari kristal. Diatasnya, di atas piringan matahari dan bulan, duduk Avalokiteśvara, berwarna putih dengan empat lengan, mengajarkan lautan bodhisattva. Tingkat yang paling atas terbuat dari lapis lazuli. Diatasnya adalah Amitāyus, duduk diatas piringan matahari dan bulan di singasana dari batu rubi. Beliau mengajarkan murid-murid yang muncul secara alami dalam keadaan realisasi.
Düdjom Lingpa memberi hormat, membuat aspiras dan menerima berkah dan ajaran dari ketiga tubuh Buddha. Disekeliling istana, beliau juga melihat empat gunung luar biasa, di puncak masing-masing gunung adalah Guru Rinpoché yang sedang mengajarkan murid-murid yang berbeda-beda. Düdjom Lingpa menyentuhkan kepala beliau ke kaki Guru Rinpoché dan berdoa untuk berkah, ajaran, ramalan. Guru Teratai memegang kepala sang tertön di kedua tanganNya dan menganugerahkan semua yang beliau harapkan.
Dākinī biru kembali, dan memberitahu tertön saatnya untuk pergi, dākinī mengatakan:
Kyeho, anak dari keluarga mulia!
Tidak ada yang datang maupun pergi.
Semua yang muncul adalah seperti ilusi dalam mimpi:
Semua adalah pantulan dari proyeksi Anda sendiri.
Jika Anda fokuskan batin Anda pada dunia ultimit,
Anda akan terjaga bangun dalam keadaan dunia ultimit—
Apakah Anda paham?
Begitu Düdjom Lingpa memfokuskan kesadaran beliau, beliau terbangun.
Mohon renungkan ajaran-ajaran yang terkandung dalam cerita-cerita ini, dan ingat untuk selalu membawa kembali kesadaran Anda ke latihan Anda.
Sarva Mangalam,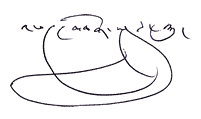 Kyabgön Phakchok Rinpoche
---
JAPANESE
ドゥジョム・リンパによるサンドク・パルリへの清浄なる旅
遠く又近くの友人たちへ
このメッセージが皆さんに健康と幸せをもたらしますように。今日、皆さんにシェアしたいのはドゥジョム・リンパ(1835-1909)によるサンドク・パルリへの清浄なる旅に関してです。ドゥジョム・リンパは19世紀の偉大なる埋蔵経発掘者であり、その転生者は著名な学者、埋蔵経発掘者、瞑想の達人で、現代に活きるグル・リンポチェでおられたキャブジェ・ドゥジョム・リンポチェ(1904-1987)でもありました。
あるとき、清浄なる現われの中、裸体で青色のダーキニーがドゥジョム・リンパの前に現れ、サンドク・パルリへ行きたいか尋ねました。それに同意をすると、ダーキニーはドゥジョム・リンパの右手の指先をつかみ高い山の頂へと連れ、手を広げ飛ぶように告げた後、二人は鷹のように土地と海を飛び越え、基盤は青く、真ん中は白で、頂きは赤い山でできたサンドク・パルリへ向かったのです。山の頂に着き、二人は色とりどりで輝く光でできた土地を見つけました。地上は薬草と香り高い花々で覆われ、土地はとても柔らかく、そこを踏むだけでテルトンの心は加持で満たされました。
この土地の真ん中には尊い宝石でできた不可思議な蓮華光の宮殿があり、一階はダーカとダーキニーで満たされ、宝石の玉座に座すグル・リンポチェを囲んでいました。グル・リンポチェの御姿は光輝き、誰もその姿を十分に見つめることができません。二階は水晶で作られ、その上には日輪と月輪があり白く四臂で菩薩の海を教化されている観音菩薩が座しています。最上階はラピスラズリでできており、その上には無量長寿仏がルビーの玉座の上にある日輪と月輪の上に座し、悟りの状態で自然に顕現した弟子を教化しています。
ドゥジョム・リンパは頂礼して発願し、全ての三身の仏から加持と教えを授かりました。宮殿の周りには四つの素晴らしい山々がそびえ、それぞれの頂ではグル・リンポチェが異なる弟子の集まりに教えを説いています。ドゥジョム・リンパは頭をグル・リンポチェの御足につけ加持、教えと予言を祈りました。蓮華上師は両手でテルトンの頭をさわり、願うもの全てを与えました。
青いダーキニーは戻ってくると、テルトンに時間が来て戻らなければならないことを告げ、このように宣言しました。
キェホ 高貴な種族の息子よ!
来ることも去ることもない
一切顕現は夢の幻の如き
一切反映は自らの投影
勝義に心を集中すれば
勝義の状態に目覚めるだろう
これが理解できるだろうか?
ドゥジョム・リンパが目覚めに集中するとすぐに目が覚めました。
この話に含まれる教えについて考えをめぐらし、皆さんの修行において自らの目覚めを常に思い出すことを覚えておいてください。
---
PORTUGUESE
A jornada visionária de Düdjom Lingpa ao Zangdok Palri
Caros amigos próximos e distantes,
Espero que esta mensagem os encontre bem, saudáveis e felizes. Hoje, gostaria de compartilhar com todos a história da jornada visionária de Düdjom Lingpa (1835-1909) ao Zangdok Palri. Düdjom Lingpa foi um dos grandes tertöns do século XIX. Suas reencarnações incluem Kyabjé Düdjom Rinpoché (1904-87), grande erudito, revelador de tesouros, mestre de meditação e um representante de carne e osso de Guru Rinpoche nos nossos tempos.
Certa vez, numa visão, uma ḍākinī azul, nua, surgiu para Düdjom Lingpa e perguntou se ele gostaria de visitar o Zangdok Palri. Conforme ele aquiesceu, ela o segurou pelas pontas dos dedos da mão direita e o conduziu ao topo de uma alta montanha. Lá, a ḍākinī disse-lhe para abrir os braços e voar, e como águias voaram ambos através de terras e oceanos até chegarem ao Zangdok Palri, uma montanha azul na base, branca no meio e vermelha no topo. Chegando ao topo da montanha, encontraram um reino de luz radiante, multicolorida. O chão recoberto de plantas medicinais e fragrantes flores era tão macio que com um simples passo a bem-aventurança permeou todo o corpo do Tertön.
No centro deste local se encontrava o Palácio da Luz do Lótus, uma mansão inconcebível feita de pedras preciosas. O primeiro andar estava repleto de ḍākas e ḍākinīs, mantenedores do estado desperto de ambos os sexos, todos circundando Guru Rinpoché que estava sentado num trono incrustado de joias. Sua forma era tão esplendorosa que não era possível olhar diretamente para ele. O segundo andar era feito de cristal. Lá, sobre discos de sol e lua, estava sentado Avalokiteshvara, branco, com quatro braços, ensinando um oceano de bodhisattvas. O andar mais alto era feito de lapis lazuli. Lá se encontrava Amitāyus, sentado em discos de sol e lua sobre um trono de rubi. Ele estava ensinando seus discípulos espontaneamente surgidos do estado da realização.
Düdjom Lingpa prestou homenagens, fez aspirações e recebeu bênçãos e ensinamentos de todos os três corpos Búdicos. Ao redor do palácio se avistava outras quatro imponentes montanhas, no topo das quais havia Guru Rinpochés, ensinando diferentes congregações de discípulos. Düdjom Lingpa tocou os pés de Guru Rinpoché com sua cabeça e rogou por bênçãos, ensinamentos e profecias. O Guru do Lótus tomou a cabeça do Tertön em ambas as mãos e assim concedeu tudo o que ele desejara.
Neste momento a ḍākinī azul retornou, dizendo ao Tertön que era hora de partir, declarando:
Kyeho, filho de nobre família!
Não existe ir nem vir.
Todas as aparências são como ilusões num sonho:
Todas são reflexos de suas próprias projeções.
Ao focalizar sua mente na derradeira esfera,
Acordarás no estado da derradeira esfera –
Compreendes o que digo?
Ao focalizar a consciência conforme a instrução, Düdjom Lingpa despertou.
Peço a todos que reflitam acerca dos ensinamentos contidos nestas estórias e lembrem-se sempre de retornar sua consciência à sua prática.
Sarva mangalam,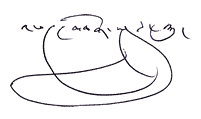 Kyabgön Phakchok Rinpoche
---
RUSSIAN
Путешествие Дуджома Лингпы на Гору Цвета Меди в чистом ви́дении
Дорогие друзья, все кто близко и кто далеко!
Надеюсь, что у вас всё хорошо, вы здоровы и счастливы. Сегодня хочу поделиться с вами историей Дуджома Лингпы (1835-1909) о его путешествии на Зангдок Палри в чистом ви́дении. Дуджом Лингпа был одним из великих тертонов девятнадцатого века. Одно из его перерождений — Кьябдже Дуджом Ринпоче (1904-87) — великий учёный-философ, открыватель сокровищ-терма, мастер медитации и живое воплощение Гуру Ринпоче нашего времени.
Однажды в чистом ви́дении Дуджому Лингпе явилась обнажённая дакини синего цвета, и спросила, не хочет ли он отправиться на Зангдок Палри. В ответ на его молчаливое согласие она взяла его за кончики пальцев правой руки и повела на вершину высокой горы. Там дакини сказала ему расправить руки и лететь, и они будто орлы полетели над землями и океанами на Зангдок Палри — гору с синим подножием, белой средней частью и красной вершиной. Достигнув вершины горы, они оказались в землях, сотканных из разноцветного ослепительного света. Землю укрывали целебные травы и ароматные цветы, а сама земля была настолько мягкой, что каждый шаг по ней наполнял тертона блаженством.
По центру этой земли находился дворец Лотосового света — невообразимое строение из драгоценных камней. На первом этаже собрались бесчисленные даки и дакини, видьядхары мужского и женского пола — все они окружили Гуру Ринпоче, который сидел по центру на троне, украшенном драгоценностями. Он проявился в таком великолепии, что никто не мог наглядеться на него. На втором этаже из хрусталя на дисках солнца и луны сидел Авалокитешвара — белый, с четырьмя руками. Он даровал учения океаноподобному собранию бодхисаттв. На верхнем этаже из ляпис-лазури пребывал Амитаюс. Сидя на дисках солнца и луны на рубиновом троне он даровал учения естественно проявившимся ученикам в состоянии истинного постижения.
Дуджом Лингпа с почтением поклонился, вознёс молитвы-устремления, и получил благословения и учения от всех трех будд. Вокруг дворца он также увидел четыре горы, вселяющие благоговейный трепет. На вершине каждой горы Гуру Ринпоче давал наставления разным собраниям учеников. Дуджом Лингпа припал головой к стопам Гуру Ринпоче и взмолился даровать ему благословения, учения и пророчества. Удерживая голову тертона в своих ладонях, Лотосовый Гуру даровал ему всё, о чём тот просил.
Затем вернулась синяя дакини, сказала тертону, что пора уходить, и произнесла:
Кье хо! Сын благородного семейства!
Нет прибытия и ухода.
Все проявления подобны иллюзиям во сне:
все они — отражения твоих собственных проекций.
Если сосредоточишь своё осознавание на абсолютной сфере,
то и пробудишься в состоянии абсолютной сферы —
понимаешь ли ты?
Как только Дуджом Лингпа таким образом сосредоточил своё осознавание, он проснулся.
Пожалуйста, размышляйте над учениями, которые содержатся в этих рассказах, и помните о том, чтобы постоянно возвращать своё осознавание к практике.
Сарва мангалам (пусть всё благоприятствует),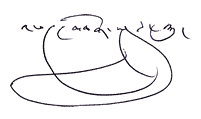 Кьябгон Пакчок Ринпоче
---
SPANISH
Viaje Visionario de Düdjom Lingpa a Zangdok Palri
Queridos amigos que se encuentran cerca y lejos:
Espero que este mensaje los encuentre bien, sanos y felices. El día de hoy quisiera compartir con ustedes el relato del viaje visionario a Zangdok Palri de Düdjom Lingpa (1835-1909). Él fue uno de los grandes tertöns del siglo diecinueve. Una de sus reencarnaciones fue Kyabjé Düdjom Rinpoché (1904-87), un gran erudito, revelador de tesoros, maestro de meditación y una representación de Guru Rinpoche en nuestro tiempo.
Una vez, en una visión, se le apareció a Düdjom Lingpa una ḍākinī azul, desnuda, y le preguntó si quería ir a Zangdok Palri. Al aceptar, ella lo tomó de la punta de los dedos de su mano derecha y lo llevó hacia la cima de una alta montaña. Ahí la ḍākinī le pidió abrir los brazos y volar. Así volaron como águilas a través de tierras y océanos hasta Zangdok Palri, una montaña azul en la base, blanca en la parte media y roja en la cima. Al llegar a la cima de la montaña, encontraron una tierra hecha de luces brillantes de colores. Esta tierra estaba cubierta con plantas medicinales y flores perfumadas, y era tan suave que al solo pisarla el tertön se llenó de gozo.
En medio de esta tierra estaba el Palacio de Luz de Loto, una mansión inconcebible hecha con joyas preciosas. El primer piso estaba lleno de ḍākas y ḍākinīs masculinos y femeninos, poseedores del conocimiento supremo. Todos rodeaban a Guru Rinpoché, quien estaba sentado en el centro sobre un trono con joyas. Tenía una forma tan esplendorosa que nadie podía dejar de mirarlo. El segundo piso estaba hecho de cristal. Aquí estaba Avalokiteśvara sentado sobre un disco de sol y de luna, blanco con cuatro brazos, enseñando a un océano de bodhisattvas. El último piso estaba hecho de lapislázuli. Aquí estaba Amitāyus, sentado sobre un disco solar y lunar en un trono de rubí. Estaba enseñando a los discípulos que aparecían en el estado de realización.
Düdjom Lingpa se postró, hizo aspiraciones y recibió bendiciones y enseñanzas de los tres cuerpos de buddha. Alrededor del palacio también vio cuatro montañas asombrosas. Encima de cada una estaba Guru Rinpoché enseñando a diferentes congregaciones de discípulos. Düdjom Lingpa tocó los pies de Guru Rinpoché con la cabeza y pidió sus bendiciones, enseñanzas y profecías. El Guru del Loto puso ambas manos en la cabeza del tertön y le concedió todo lo que deseaba.
Después regresó la ḍākinī azul para decirle al tertön que era el tiempo de partir y exclamó:
¡Kyeho, hijo de noble familia!
No hay ni ir ni venir.
Todas las apariencias son como ilusiones en un sueño:
Todo es un reflejo de tus propias proyecciones.
Si enfocas tu mente en la esfera última,
despertarás en el estado de la esfera última…
entiendes?
Tan pronto como Düdjom Lingpa enfocó su atención, despertó.
Por favor, reflexiona en las enseñanzas que contienen estos relatos y recuerda siempre el traer tu atención a tu práctica.
Sarva Mangalam,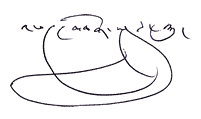 Kyabgön Phakchok Rinpoche
---
THAI
การเดินทางในนิมิตของท่านดุดจม ลิงปะ สู่พุทธเกษตรซังดก ปาลรี
สวัสดีกัลยาณมิตรทั้งใกล้และไกล
ข้าพเจ้าหวังว่าพวกท่านทั้งหลายคงมีความสุขทั้งกายและใจ วันนี้ข้าพเจ้าอยากจะแบ่งปันเรื่องราวการเดินทางในนิมิตของท่านดุดจม ลิงปะ (พ.ศ.2378-2452) ไปสู่พุทธเกษตรซังดก ปาลรี ท่านดุดจม ลิงปะเป็นหนึ่งในผู้เผยธรรมสมบัติที่ยิ่งใหญ่ในคริสต์ศตวรรษที่สิบเก้า นิรมาณกายของท่านในชาติต่อมานั้นรวมถึงท่านจับเจ ดุดจม รินโปเช (พ.ศ.2447-2530) ท่านเป็นผู้ที่มีความยิ่งใหญ่ในด้านวิชาการ เป็นผู้เผยธรรมสมบัติ วิปัสสนาจารย์ และยังเป็นองค์แทนที่มีชีวิตของท่านปรมาจารย์ปัทมสมภพในยุคสมัยของเรา
ในนิมิตครั้งหนึ่ง พระฑากินีสีน้ำเงินองค์หนึ่งปรากฏขึ้นต่อหน้าท่านดุดจม ลิงปะ และถามว่าท่านอยากไปพุทธเกษตรซังดก ปาลรีหรือไม่ เมื่อท่านตอบรับ นางก็นำท่านโดยแตะที่ปลายนิ้วมือขวาและพาไปสู่ยอดเขาสูงลูกหนึ่ง แล้วก็บอกให้ท่านกางแขนออกแล้วเหาะไป ทั้งคู่จึงเหาะเหมือนนกอินทรี ผ่านบรรดาผืนดินและมหาสมุทรสู่พุทธเกษตรซังดก ปาลรี ซึ่งเป็นภูเขาที่มีสีน้ำเงินตรงฐาน ตรงกลางเป็นสีขาว และช่วงบนเป็นสีแดง เมื่อถึงยอดเขาแล้ว ก็พบพื้นที่มีแสงสว่างเจิดจ้าไปด้วยสีสัน พื้นดินปกคลุมด้วยนานาพืชสมุนไพรและดอกไม้ส่งกลิ่นหอมกรุ่น ผืนดินอ่อนนุ่มกระทั่งเมื่อเท้าได้สัมผัส ท่านก็เกิดปีติแผ่ซ่านไปทั่วกาย
ณ ใจกลางแผ่นดินนี้คือพระราชวังแสงสว่างแห่งดอกบัว เป็นรัตนวิมานอันตระการตาเหนือจินตนาการ ชั้นแรกเต็มไปด้วยเหล่าฑากะและฑากินี วิทยาธระทั้งหญิงและชาย ล้อมรอบท่านปรมาจารย์ปัทมสมภพผู้ประทับนั่งอยู่กลางรัตนบัลลังก์ รูปกายของพระองค์งามน่าหลงใหลจนมองเท่าไรก็ไม่รู้สึกอิ่มตา ชั้นที่สองทำด้วยแก้วผลึก มีพระอวโลกิเตศวรประทับอยู่บนวงพระอาทิตย์และวงพระจันทร์ รูปกายขาวสว่าง มีสี่กร กำลังสอนเหล่าโพธิสัตว์จำนวนมาก ชั้นบนสุดทำด้วยไพฑูรย์ มีพระอมิตายุสประทับอยู่บนวงพระอาทิตย์และวงพระจันทร์ของบัลลังก์ทับทิม พระองค์กำลังสอนเหล่าศิษย์ผู้ปรากฏกายขึ้นเองในสภาวะที่บรรลุแล้ว
ท่านดุดจม ลิงปะ ได้กระทำนมัสการ ตั้งปณิธาน และรับพรกับคำสอนจากองค์พุทธกายทั้งสาม รอบๆ พระราชวัง ท่านยังได้เห็นภูเขาที่น่าเกรงขามสี่ลูก ที่ยอดเขาแต่ละลูกมีองค์คุรุปัทมสมภพกำลังสอนลูกศิษย์กลุ่มต่างๆ ที่มาชุมนุมกัน ท่านดุดจม ลิงปะได้ค้อมศีรษะลงแตะเบื้องบาทขององค์คุรุปัทมสมภพ และอธิษฐานขอพร คำสอน และคำพยากรณ์ องค์คุรุปัทมสมภพค่อยๆ ช้อนศีรษะของท่านดุดจมไว้ในอุ้งหัตถ์ และมอบทุกสิ่งที่ท่านต้องการให้
จากนั้น พระฑากินีสีน้ำเงินก็มาเรียกท่าน และบอกว่าถึงเวลากลับแล้ว นางเอ่ยว่า
ดูก่อน ท่านกุลบุตร
การไปก็ไม่มี การมาก็ไม่มี
รูปปรากฏทั้งปวงเป็นดุจมายาในความฝัน
ทั้งหมดล้วนเป็นรูปสะท้อนที่ท่านสร้างขึ้นเอง
หากท่านวางจิตของท่านไว้ ณ ห้วงปรมัตถ์
ท่านจะตื่นขึ้นในภาวะแห่งห้วงปรมัตถ์
ท่านเข้าใจหรือไม่
ทันทีที่ท่านดุดจม ลิงปะได้วางจิตตื่นรู้ของท่านไว้ตามนั้น ท่านก็ตื่นขึ้น
ขอให้พวกท่านพิจารณาคำสอนต่างๆ ของเรื่องนี้ และอย่าลืมนำจิตตื่นรู้ของตนกลับมาสู่การปฏิบัติเสมอ
สัพพะมังคะลัง (ขอมงคลทั้งปวงจงบังเกิดมี)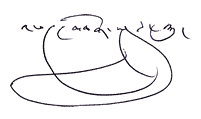 จับกน พักชก รินโปเช
---
UKRAINIAN
Подорож Дуджома Лінґпи до Гори Кольору Міді у чистому ви́дінні
Дорогі друзі, всі, хто поруч чи далеко,
Сподіваюся, у вас все гаразд, ви всі здорові та щасливі. Сьогодні хочу поділитися з вами історією про подорож Дуджома Лінґпи (1835-1909) до Занґдок Палрі у чистому ви́дінні. Дуджом Лінґпа був одним із видатних тертонів дев'ятнадцятого сторіччя. Одним з його перенароджень був К'ябдже Дуджом Рінпочє (1904-1987) — великий вчений-філософ, відкривач скарбів-терм, майстер медитації та втілення Ґуру Рінпочє наших часів.
Якось у чистому ви́дінні повністю оголена блакитна дакіні постала перед Дуджомом Лінґпою та спитала, чи хоче той відвідати Занґдок Палрі. Після його мовчазної згоди, вона взяла його за кінчики пальців правої руки і повела до вершини високої гори. Там дакіні наказала йому розпростати руки та летіти. І вони наче орли полетіли понад землями й океанами до Занґдок Палрі — гори із блакитним підніжжям, білої посередині та червоної на верхівці. Сягнувши вершини гори, вони опинилися у землях, зітканих з різнокольорового блискучого світла. Цілющі трави та духмяні квіти встилали землю, яка була настільки м'якою, що кожен крок нею сповнював тертона блаженством.
Посеред цієї землі був палац Лотосового світла — незбагненна будівля з дорогоцінного каміння. На першому поверсі численні даки та дакіні, від'ядгари та від'ядгарині зібралися довкола Ґуру Рінпочє, який сидів по центру на троні з коштовностей. Його прояв був настільки сповнений величі, що на нього неможливо було надивитися вдостач. На другому поверсі — кришталевому — на дисках сонця й місяця сидів Авалокітешвара. Білий, чотирирукий, він дарував вчення океаноподібному зібранню бодгісаттв. На верхньому поверсі — з лазуриту — на дисках сонця й місяця на рубіновому троні сидів Амітаюс. Він дарував вчення природно-постаючим учням у стані одвічного усвідомлення.
Дуджом Лінґпа шанобливо вклонився, здійснивши прагнення, та отримав благословення і вчення від усіх трьох будд. Навколо палацу він також узрів чотири неймовірні гори; на вершині кожної Ґуру Рінпочє давав настанови різним зібранням учнів. Дуджом Лінґпа торкнувся чолом стіп Ґуру Рінпочє та з молитвою попросив благословінь, вчень та пророцтв. Лотосовий Ґуру обхопив голову тертона обома долонями та виповнив усі його бажання.
Пото́му блакитна дакіні повернулася, сказала тертонові, що настав час іти, і мовила таке:
К'є го! Син шляхетного роду!
Немає ані прибуття, ані від'їзду.
Всі з'яви — наче ті примари уві сні:
усі вони є віддзеркаленням твоїх проекцій.
Як зосередиш усвідомлення на сфері абсолюту,
то і прокинешся у стані сфери абсолюту —
чи ти зрозумів?
Тільки-но Дуджом Лінґпа таким чином зосередив своє усвідомлення, він прокинувся.
Будь ласка, розмірковуйте над вченнями, що містяться у цих розповідях, та пам'ятайте завжди повертати своє усвідомлення до практики.
Сарва манґалам (хай все буде сприятливим),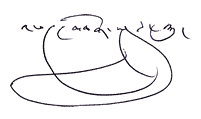 К'ябґӧн Пакчок Рінпочє
---
VIETNAMESE
Chuyến Du Hành trong Linh Kiến đến Núi Huy Hoàng Màu Đồng của Đức Düdjom Lingpa
Quý Đạo hữu gần và xa thân mến,
Tôi hy vọng các bạn đều an lành, khỏe mạnh và hạnh phúc khi nhận được lời nhắn này. Hôm nay, tôi muốn chia sẻ với các bạn câu chuyện của Đức Düdjom Lingpa's (1835-1909) về chuyến du hành trong linh kiến đến cõi Núi Huy Hoàng Màu Đồng [Zangdok Palri]. Düdjom Lingpa là vị Đại Khai Mật Tạng [Tertön] ở thế kỷ 19. Những đời tái sinh của Ngài, trong đó có Kyabjé Düdjom Rinpoché (1904-87), là một nhà thông thái vĩ đại, vị hiển lộ Kho Tàng, một bậc Thầy về thiền định và Ngài chính là hình tượng sống của Đức Liên Hoa Sinh trong thời đại của chúng ta.
Một lần nọ trong linh kiến, có vị Không Hành Nữ [Ḍākinī] thân trần, sắc xanh dương xuất hiện trước Düdjom Lingpa và hỏi rằng nếu như Ngài có muốn đến Zangdok Palri hay không. Vì Ngài đã chấp thuận [lời đề nghị], cô đưa Ngài đi bằng cách nắm lấy những đầu ngón tay phải và dẫn Ngài lên đỉnh của một ngọn núi cao. Ở đó, vị Ḍākinī bảo Ngài hãy dang hai cánh tay và bay, rồi như những con đại bàng, họ đã bay qua những vùng đất và đại dương để đến cõi Núi Huy Hoàng Màu Đồng, một ngọn núi với phần chân núi màu xanh dương, phần giữa màu trắng, và phần đỉnh màu đỏ. Đến đỉnh núi, họ nhìn thấy một vùng đất được tạo thành bởi ánh sáng rực rỡ, nhiều màu sắc. Vùng đất được bao phủ bởi các loại thảo dược và hoa thơm, mặt đất thật mềm mại nên chỉ cần bước đi trên đó đã khiến vị Khai Mật Tạng tràn đầy phúc lạc.
Ở giữa mảnh đất này chính là Cung Điện Liên Hoa Quang, một lâu đài ngoài sức tưởng tượng được tạo bởi các loại đá quý. Tầng thứ nhất có đông đủ chư Ḍāka [nam Thần] và Ḍākinī [nữ Thần], những vị nữ và nam trì giữ Giáo lý, tất cả đoan vây xung quanh Guru Rinpoché đang ngự trên bảo tòa ở phần trung tâm. Hình tướng Ngài thật huy hoàng đến mức không một ai cảm thấy đủ khi chiêm ngưỡng. Tầng thứ hai làm bằng pha lê. Trên đó, Đức Quán Thế Âm ngự ở phần đỉnh nơi có dĩa mặt trời và mặt trăng, trong thân sắc trắng và bốn tay, Ngài thuyết giảng [Giáo Pháp] cho hải hội chư Bồ Tát. Tầng trên cùng làm bằng ngọc lưu ly. Ở tầng này, Đức Vô Lượng Thọ [Amitāyus] an tọa trên tòa báu bằng đá ruby [hồng ngọc] đặt phía trên dĩa mặt trời và mặt trăng. Trong trạng thái chứng ngộ, Ngài thuyết giảng cho những môn đồ đang tự nhiên hiển hiện.
Düdjom Lingpa đã cung kính đảnh lễ, phát những lời nguyện ước và nhận ân phước gia trì cùng những giáo huấn từ chính cả ba vị Phật. Xung quanh cung điện, Ngài cũng thấy bốn ngọn núi tuyệt vời khác, nơi đỉnh của mỗi ngọn núi là Đức Liên Hoa Sinh đang thuyết giảng cho những tập hội môn đồ khác nhau. Düdjom Lingpa đưa đầu mình chạm vào chân Guru Rinpoche và cầu nguyện để được ban ân phước, các giáo huấn và những lời tiên tri. Đạo Sư Liên Hoa đã dùng hai tay ôm lấy khuôn mặt của vị Khai Mật Tạng và ban cho tất cả những gì Düdjom Lingpa vừa ước muốn.
Sau đó, vị Ḍākinī màu xanh dương trở lại và nói với vị Tertön đã đến lúc rời đi, cô ấy xướng lên rằng:
Kyeho, này con trai của gia đình cao quý!
Không có đến và cũng chẳng có đi.
Tất cả những hiển hiện đều như ảo ảnh trong một giấc mơ:
Tất cả đều là những phản chiếu từ những phóng chiếu của chính con.
Nếu tập trung vào Tối Thượng Giới,
Con sẽ thức giấc trong trạng thái của Giới Tối Thượng—
Con có hiểu không?
Ngay khi Düdjom Lingpa tập trung vào sự tỉnh giác của mình như thế, Ngài thức dậy.
Các bạn hãy suy nghiệm về những giáo huấn chứa đựng trong những câu chuyện này, và hãy nhớ luôn luôn mang sự tỉnh giác trở lại vào trong thực hành của bạn.
Nguyện mọi sự cát tường [Sarva Mangalam],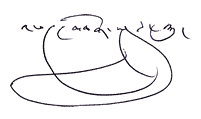 Kyabgön Phakchok Rinpoche