Dear friends near and far
As always, I hope this message finds you well, happy and healthy. This month I would like to continue with the accounts of great masters' visionary journeys to Zangdok Palri with the last to cover among the Khyen-Kong-Chok (Khyentsé, Kongtrül and Chokling) great trio of masters: Jamgön Kongtrül Rinpoché ('jam mgon kong sprul blo gros mtha' yas, 1813-1899).
In his autobiography, A Gem of Many Colors, Jamgön Kongtrül described journeying to Zangdok Palri in a dream when he was twenty years old. In this dream, Kongtrül Rinpoché felt that he had died, and had reached the intermediate state (bardo). He was greatly downcast by this, thinking his practice had never struck the vital point, since he had neither been liberated in the bardo of dying, nor in the bardo of dharmatā. He therefore resolved he must at least avoid distraction and find liberation in the third intermediate state, the bardo of becoming, and suddenly found himself to be in the south-western continent of Chamara.
Kongtrül Rinpoché fervently supplicated his root guru, Tai Situ Pema Ninjé, who appeared to him smiling and sitting cross-legged. Jamgön Kongtrül then performed the ejection of consciousness into his guru's heart center, and Pema Ninjé bestowed his blessings.
At this point, Jamgön Kongtrül met with various people who were going to escort him away, but he thought he must first ask something of Guru Padmasambhava. Continuing on his way, he thus reached the palace of Lotus Light. Inside was Guru Rinpoché, resplendent, dressed in the garb of a lay tantric master, and accompanied by Khandro Yeshé Tsogyal. Jamgön Kongtrül prostrated three times, and with great devotion knelt and requested Guru Rinpoché to bestow a prophecy as to how he could benefit beings. But Guru Padmasambhava stopped him in his request, and Khandro Yeshé Tsogyal then spoke. She told him he needed to take the rebirth he was appointed to, and gave him various prophecies, including all the termas he would reveal, numbering twenty-five in total. At this point, Jamgön Kongtrül understood he must come back to this world.
Kongtrül Rinpoché awoke at dawn, but kept the impression that he had actually died. Throughout his daily activities, the clear realization that this was in fact the intermediate state dawned upon him again and again.
May this be a reminder to you to practice in preparation for the time of death!
Sarva Mangalam,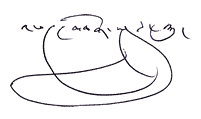 Phakchok Rinpoche
Translations
Chinese-Simplified
Chinese-Traditional
French
German
Indonesian
Japanese
Nepali
Portuguese
Russian
Spanish
Thai
Ukrainian
Vietnamese
---
CHINESE-SIMPLIFIED
蒋贡康楚造访铜色吉祥山之净相
亲爱的十方朋友,
一如既往,我希望阅读此信的你安好、健康、快乐。这个月我将继续讲述蒋–康–秋(蒋扬钦哲、蒋贡康楚、秋吉林巴)三位大师造访铜色吉祥山的经验。接下来,我们说说蒋贡康楚仁波切(1813–1899年)的经验。
蒋贡康楚在其自传《七彩宝石》,描述了二十岁时于梦中造访铜色吉祥山之净相经验。在梦中,蒋贡康楚梦到自己已经往生,正介于中阴状态。对此,康楚感到伤心欲绝,认为自己过去的修行全然无果,因为他既没有在第一时间的临终中阴获得解脱,也没有在法性中阴获得解脱。于是他痛下决心,绝对不能有一丝一毫散乱,一定要在第三中阴–受生中阴获得解脱。就这样,他突然发现自己来到西南方的妙拂洲。
蒋贡康楚的根本上师第九世大司徒贝玛宁杰面带微笑,以金刚跏趺坐姿出现在其面前,康楚恳切地向上师祈请,并将自身心识射入上师心间,贝玛宁杰则赐予加持。
此时,蒋贡康楚见到许多前来送行的人,但他心想还有一些事情得向莲花生大师请教,于是他继续前行,来到莲华光宫。坐在宫殿里的是身穿在家密咒士服装,光灿夺目的莲花生大师,身旁伴随着伊喜措嘉佛母。蒋贡康楚在其面前行三次大礼拜,便跪在莲师面前,虔诚地向莲师请求给予能有效利益众生的授记。但莲花生大师打断其请求,紧接着伊喜措嘉佛母开口说话,她告诉康楚,为了履行其任务,他必须重新投生。随后便给予各种授记,包括康楚未来将取出二十五个伏藏法的授记。于是,蒋贡康楚内心深刻明白自己必须回到人世。
蒋贡康楚于黎明时分醒来,对于死亡的印记留下深刻印象。因此在日常生活中,都能清楚意识到一次又一次的中阴状态发生。
愿此文能提醒你好好修行,尽早为临终做准备!
一切吉祥,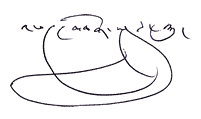 帕秋仁波切
---
CHINESE-TRADITIONAL
蔣貢康楚造訪銅色吉祥山之淨相
親愛的十方朋友,
一如既往,我希望閱讀此信的你安好、健康、快樂。這個月我將繼續講述蔣–康–秋(蔣揚欽哲、蔣貢康楚、秋吉林巴)三位大師造訪銅色吉祥山的經驗。接下來,我們說說蔣貢康楚仁波切(1813–1899年)的經驗。
蔣貢康楚在其自傳《七彩寶石》,描述了二十歲時於夢中造訪銅色吉祥山之淨相經驗。在夢中,蔣貢康楚夢到自己已經往生,正介於中陰狀態。對此,康楚感到傷心欲絕,認為自己過去的修行全然無果,因為他既沒有在第一時間的臨終中陰獲得解脫,也沒有在法性中陰獲得解脱。於是他痛下決心,絕對不能有一絲一毫散亂,一定要在第三中陰–受生中陰獲得解脫。就這樣,他突然發現自己來到西南方的妙拂洲。
蔣貢康楚的根本上師第九世大司徒貝瑪寧杰面帶微笑,以金剛跏趺坐姿出現在其面前,康楚懇切地向上師祈請,並將自身心識射入上師心間,貝瑪寧杰則賜予加持。
此時,蔣貢康楚見到許多前來送行的人,但他心想還有一些事情得向蓮花生大師請教,於是他繼續前行,來到蓮華光宮。坐在宮殿裡的是身穿在家密咒士服裝,光燦奪目的蓮花生大師,身旁伴隨著伊喜措嘉佛母。蔣貢康楚在其面前行三次大禮拜,便跪在蓮師面前,虔誠地向蓮師請求給予能有效利益眾生的授記。但蓮花生大師打斷其請求,緊接著伊喜措嘉佛母開口說話,她告訴康楚,為了履行其任務,他必須重新投生。隨後便給予各種授記,包括康楚未來將取出二十五個伏藏法的授記。於是,蔣貢康楚內心深刻明白自己必須回到人世。
蔣貢康楚於黎明時分醒來,對於死亡的印記留下深刻印象。因此在日常生活中,都能清楚意識到一次又一次的中陰狀態發生。
願此文能提醒你好好修行,儘早為臨終做準備!
一切吉祥,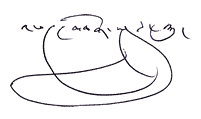 帕秋仁波切
---
FRENCH
Le voyage visionnaire de Jamgön Kongtrül à la Glorieuse Montagne couleur-de-cuivre
Chers amis de près et de loin,
Comme toujours, j'espère que ce message vous trouve en pleine forme, heureux et en bonne santé. Ce mois-ci, j'aimerais continuer les récits des voyages visionnaires à Zangdok Palri des Grands Maitres avec le dernier dans le trio des Grands Maitres Khyen-Kong-Chok (Khyentsé, Kongtrül et Chokling) c'est à dire Jamgön Kongtrül Rimpoche (1813-1899).
Dans son autobiographie, A Gem of Many Colors, Jamgön Kongtrül décrit son voyage à Zangdok Palri dans un rêve lorsqu'il avait vingt ans. Dans ce rêve, Kongtrül Rimpoche sentit qu'il venait de mourir et qu'il avait atteint l'état intermédiaire du Bardo. Il était vraiment abattu par cela, pensant que sa pratique n'avait jamais touché le point crucial, puisqu'il n'avait pas été libéré dans le bardo de la mort, ni dans celui du Dharmata. Mais cependant il se résolut à au moins éviter les distractions et de trouver la libération dans le troisième stade intermédiaire, le bardo du devenir, quand soudain il se retrouva dans le continent du sud-ouest de Chamara.
Kongtrül Rinpoché supplia avec ferveur son Maitre racine, Tai Situ Pema Ninjé, qui lui apparut tout souriant assis en lotus. Jamgön Kongtrül alors performa l'éjection de conscience dans le centre du Cœur de son Guru, et Pema Ninjé lui accorda ses bénédictions.
A ce point, Jamgön Kongtrül rencontra différentes personnes qui étaient sur le point de le raccompagner, mais il pensa qu'il se devait de d'abord demander quelque chose à Gourou Padmasambhava. Continuant ce chemin, il arriva alors le Palais de la Lumière du Lotus. A l'intérieur se tenait Guru Rimpoche resplendissant, habillé en costume de maître tantrique laïque, accompagnée de Khandro Yeshé Tsogyal. Jamgön Kongtrül se prosterna trois fois, et avec grande dévotion s'agenouilla et fit la requête à Guru Rimpoche de lui transmettre une prophétie sur comment il pouvait bénéficier aux êtres. Mais Guru Padmasambhava le stoppa dans sa requête, et alors ce fut Khandro Yeshé Tsogyal qui parla. Elle lui dit qu'il devait prendre la renaissance qu'on lui indiquait, et lui donna de nombreuses prophéties, incluant tous les termas qu'il serait à révéler, au nombre de vingt-cinq en tout. A ce point Jamgön Kongtrül comprit qu'il devait revenir dans ce monde.
Kongtrül Rinpoché se réveilla à l'aube, mais garda l'impression qu'il avait effectivement été mort. A travers ces activités quotidiennes, la réalisation claire que c'était en fait l'état intermédiaire l'imprégna encore et encore.
Puisse ceci être un rappel pour votre pratique en préparation pour le moment de la Mort !
Sarva mangalam,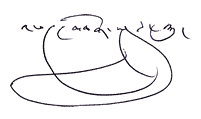 Phakchok Rimpoche
---
GERMAN
Jamgön Kongtruls visionäre Reise zum glorreichen kupferfarbenen Berg
Liebe Freunde von nah und fern,
Wie immer hoffe ich, dass ihr glücklich und gesund seid. In diesem Monat möchte ich mit den Berichten über die visionären Reisen großer Meister nach Zangdok Palri fortfahren, mit dem letzten aus dem großen Meister-Trio Khyen-Kong-Chok (Khyentsé, Kongtrül und Chokling), den ich noch nicht behandelt habe: Jamgön Kongtrül Rinpoché ('jam mgon kong sprul blo gros mtha 'yas, 1813-1899).
Jamgön Kongtrül beschrieb in seiner Autobiographie Ein Juwel der vielen Farben, wie er im Alter von zwanzig Jahren im Traum nach Zangdok Palri reiste. In diesem Traum hatte Kongtrül Rinpoché das Gefühl, gestorben zu sein und den Zwischenzustand (Bardo) erreicht zu haben. Er war sehr niedergeschlagen, weil er der Meinung war, seine Praxis habe den wesentlichen Punkt nie getroffen, da er weder im Bardo des Sterbens noch im Bardo des Dharmatā befreit worden war. Er entschied sich daher, er müsse zumindest Ablenkung vermeiden und Befreiung im dritten Zwischenstaat, dem Bardo des Werdens, erreichen und fand sich plötzlich im südwestlichen Kontinent von Chamara wieder.
Kongtrül Rinpoché flehte inständig seinen Wurzelguru Tai Situ Pema Ninjé an, der ihm lächelnd und im Schneidersitz sitzend erschien. Jamgön Kongtrül führte dann das Ausstoßen des Bewusstseins in das Herzzentrum seines Gurus durch und Pema Ninjé gewährte seinen Segen.
Jamgön Kongtrül traf auf verschiedene Personen, die ihn von Chamara wegführen wollten, aber er dachte, er müsse zuerst Guru Padmasambhava noch etwas fragen. Nachdem er seinen Weg fortgesetzt hatte, erreichte er den Palast des Lotuslichtes. Darin befand sich Guru Rinpoché, strahlend, gekleidet mit dem Gewand eines tantrischen Laienmeisters, begleitet von Khandro Yeshé Tsogyal. Jamgön Kongtrül warf sich dreimal nieder, kniete sich mit großer Hingabe vor Guru Rinpoché und bat ihn, eine Prophezeiung darüber abzugeben, wie er den Wesen helfen könnte. Guru Padmasambhava hielt ihn jedoch auf, während er seine Bitte vorbrachte und Khandro Yeshé Tsogyal sprach daraufhin. Sie sagte, er müsse die Wiedergeburt annehmen, die für ihn bestimmt war und gab ihm verschiedene Prophezeiungen, einschließlich der insgesamt fünfundzwanzig Termas, die er enthüllen würde. An diesem Punkt wusste Jamgön Kongtrül, dass er in diese Welt zurückkehren musste.
Kongtrül Rinpoché erwachte im Morgengrauen, behielt aber den Eindruck, dass er tatsächlich gestorben war. Während seiner täglichen Aktivitäten erkannte er immer wieder klar, dass dies tatsächlich der Zwischenzustand war.
Möge das eine Erinnerung für euch sein, als Vorbereitung für den Zeitpunkt des Todes zu praktizieren!
Sarva mangalam,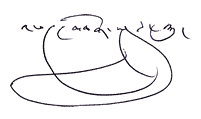 Phakchok Rinpoche
---
INDONESIAN
Perjalanan Penglihatan Jamgön Kongtrul Menuju ke Gunung Berwarna Tembaga yang Megah
Teman-teman sekalian baik yang dekat maupun jauh,
Seperti biasanya, saya harap pesan ini sampai pada kalian yang berada dalam kondisi yang baik, berbahagia dan sehat. Bulan ini saya ingin melanjutkan dengan pembahasan tentang perjalanan penglihatan guru-guru agung menuju ke Zangdok Palri, dimana yang dibahas terakhir diantara Khyen-Kong-Chok (Khyentsé, Kongtrül and Chokling) trio guru besar agung: Jamgön Kongtrül Rinpoché ('jam mgon kong sprul blo gros mtha' yas, 1813-1899).
Didalam otobiografi beliau, Sebuah Permata dengan Banyak Warna (A Gem of Many Colors), Jamgön Kongtrül menggambarkan perjalanan beliau ke Zangdok Palri di dalam sebuah mimpi ketika beliau berusia duapuluh tahun. Dalam mimpi beliau ini, Kongtrül Rinpoché merasakan bahwa beliau telah meninggal, dan telah sampai di tahapan antara/intermediate state (bardo). Beliau merasa sangat kecewa dengan kenyataan ini, berpikir bahwa latihan yang beliau lakukan selama ini tidaklah pernah mencapai tingkatan yang vital, karenanya beliau tidaklah terbebaskan di tahapan bardo menuju kematian, ataupun di tahapan bardo dharmatā. Oleh karena itu beliau kemudian berikrar untuk setidaknya menghindari pengalihan konsentrasi dan mencari pembebasan di tahapan antara yang ketiga, bardo untuk menjadi/becoming, dan tiba-tiba beliau menemukan dirinya berada di benua Chamara yang ada di arah barat daya.
Kongtrül Rinpoché dengan bersungguh-sungguh berdoa memohon kepada guru akar beliau, Tai Situ Pema Ninjé, yang muncul di hadapan beliau, tersenyum dan duduk dalam posisi teratai/bersilang kaki. Jamgön Kongtrül kemudian menjalankan pelontaran kesadaran ke tengah hati guru beliau, dan Pema Ninjé menganugerahkan berkah pada beliau.
Pada saat ini, Jamgön Kongtrül bertemu dengan berbagai orang yang akan menggiring beliau keluar, namun beliau berpikir bahwa beliau harus pertama-tama menanyakan sesuatu tentang Guru Padmasambhava. Melanjutkan perjalanannya, beliau kemudian sampai di istana Cahaya Teratai/Lotus Light. Di dalamnya berdiam Guru Rinpoché, gemilang, mengenakan busana yang biasanya digunakan oleh seorang guru tantrik perumahtangga, dan ditemani oleh Khandro Yeshé Tsogyal. Jamgön Kongtrül melakukan namaskara sebanyak tiga kali, dan dengan devosi yang kuat berlutut dan meminta kepada Guru Rinpoché untuk menganugerahkan ramalan tentang cara agar beliau dapat mendatangkan manfaat untuk semua makhluk. Namun Guru Padmasambhava menghentikan beliau ketika melakukan permohonan ini, dan Khandro Yeshé Tsogyal kemudian berbicara. Khandro memberitahukan Kongtrül Rinpoché bahwa beliau perlu mengambil kelahiran kembali yang telah ditetapkan untuknya, dan memberikan beliau berbagai ramalan, termasuk di dalamnya semua terma yang akan beliau ungkapkan nantinya, dengan jumlah sampai duapuluh lima secara keseluruhan. Pada saat ini, Jamgön Kongtrül memahami bahwa beliau harus kembali ke dunia ini.
Kongtrül Rinpoché terbangun di pagi hari, namun beliau tetap mengingat perasaan bahwa beliau sebenarnya telah meninggal. Sepanjang aktivitas harian beliau, realisasi/pencapaian yang jernih bahwa kehidupan ini sebenarnya adalah sebuah kondisi antara muncul di dalam diri beliau lagi dan lagi.
Semoga ini menjadi sebuah pengingat bagi kalian untuk berlatih dalam persiapan untuk menghadapi saat kematian!
Sarva mangalam,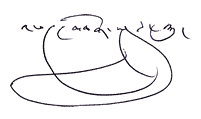 Phakchok Rinpoche
---
JAPANESE
ジャムゴン・コントゥルによる銅色吉祥山の浄相への旅
遠くそして近くの友人たちへ、
このメッセージがいつも通り皆さんに幸福と健康をお届けできることを願っています。今月はサンドク・パルリの浄相の旅を続けてお話ししたいと思います。最後にお話しするのは、キェン・コン・チョクと呼ばれている3人の偉大なる成就者、キェンツェ、コントゥル、チョーリンの1人、ジャムゴン・コントゥル・リンポチェ('jam mgon kong sprul blo gros mtha' yas, 1813-1899)です。
彼の自伝である『多色の宝石(A Gem of Many Colors)』でジャムゴン・コントゥルは20歳の時、夢でサンドク・パルリへ旅をした記憶を記述しました。夢の中で、コントゥル・リンポチェは自分が死んで、中有(バルド)にいると感じました。リンポチェは中有の死で解脱も得られず、法性の中有にも達せなかったため、自らの修行が要点をついていなかったと意気消沈していました。ですからせめて妨げるものを避けて第三の中有状態、シパ・バルドゥ(再生の状態)で解脱を得ようと決心した途端、南西部洲のチャマラにいたのです。コントゥル・リンポチェは根本ラマであるタイ・シトゥ・ニンジェが笑顔で座禅を組み目の前に現れたため、強烈に嘆願しました。そしてジャムゴン・コントゥルは根本ラマの心の中心に意識を放出し、ペマ・ニンジェが加持を与えました。
この時点で、ジャムゴン・コントゥルは自分を導く人々に出会ったのですが、初めにグル・パドマサンバヴァ(グル・リンポチェ)に聞かなければならないと感じました。道を進み、蓮華光の宮殿にたどり着きました。その中には輝き在家の密教行者の衣を纏ったグル・リンポチェが、カンドゥ・イェシェ・ツォギャルと共にいらっしゃいました。
ジャムゴン・コントゥルは三回五体投地をし、深い敬信と共にグル・リンポチェに尊敬の念を込め如何に衆生を利益できるのか予言を懇願しました。しかしグル・パドマサンバヴァは嘆願を止め、カンドゥ・イェシェ・トォギャルが話し始めました。そしてジャムゴン・コントゥルが決められた場所へ転生する必要があることを告げ、発掘する埋蔵経が全部で25あることを含め様々な予言を与えたのです。この時点で、ジャムゴン・コントゥルはこの世界に戻ってこなければならないことを理解したのでした。
コントゥル・リンポチェは夜明けに目覚めましたが、実際には自分が死んだと感じていました。日々の活動を通し、このことが実際に中有の状態であったことをリンポチェに何度も理解させたのです。
これが死を準備する修行に対する皆さんへのリマインダーとなりますように!
サルワ・マンガラム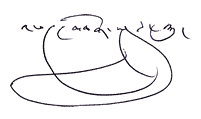 パチョク・リンポチェ
---
NEPALI
जामगोन खोन्त्रुलको श्री ताम्र पर्वतको यात्रा
नजिक तथा टाढा रहेका प्रिय मित्रहरू,
आशा गर्दछु कि यो सन्देशले तपाईलाई सधैंझैं राम्रो, सुखी, र स्वस्थ पाउनेछ। यो महिना पनि महान् गुरुहरुको ताम्र पर्वत(साङ्दोक् पाल रि) को यात्राका विषयलाई जारी राख्दै खेन्- कोन्- छोग् (ख्येन्त्से, कोङ्गत्रुल र छोक्लिङ्ग) मध्यका जामगोन कोङ्त्रुल लोर्दो थाए रिम्पोछे ('जाम मगोन कोङ्ग स्प्रुल ब्लो ग्रोस म्था' सन् १८१३ – १८९९) को यात्रा विवरण बताउनेछु।
आफ्नो आत्मकथा, 'अनेक रंगका रत्न' मा ज्याम्गोन् कोङ्त्रुलले बीस वर्षको उमेरमा स्वप्नमा ताम्र पर्वतको यात्राको वर्णन गर्नुभएको छ। त्यस स्वप्नमा रिम्पोछेले आफ्नो मृत्यु भएको र अन्तराभव (भार्दो)मा पुग्नु भएको अनुभव गर्नुभयो।
मृत्यको अन्तराभवमा र धर्मताको अन्तराभवमा मुक्त नहुनाले उहाँको अभ्यासले कहिल्यै मूल विन्दुलाई छुन सकेकै रहेनछ भनि सोचेर उहाँ निकै निराश हुनुभयो। त्यसैले अब कम्तीमा बिचलनबाट टाढा रहेर तेस्रो अन्तराभव, अर्थात् भावान्तराभवमा मुक्त हुनैपर्छ भनि निश्चय लिनुभयो। एक्कासी उहाँले आफुलाई उत्तर -पश्चिममा रहेको चमार महाद्वीपमा पाउनुभयो।
कोङ्त्रुल रिन्पोछेले वहाँका मुल गुरू ताइ सितु पेमा निञ्जेलाई ब्यग्र प्रार्थना गर्नुभयो र रिन्पोछेले गुरू आफूलाई मुस्काउँदै पलेटी कसेर बर्नुभएको पाउनुभयो। यसपछि जाम्गोन कोङ्त्रुलले आफ्नो चेतना बाहिर पठाउने अभ्यास गर्दै वहाँको गुरूको हृदयको बिचमा पुर्याउनुभयो र पेमा निञ्जेले वहाँलाई आशिष् प्रदान गर्नुभयो।
जाम्गोन कोङ्त्रुलले यो समयमा आफ्ना सहयात्री धेरै भेटे तर उहाँले सबैभन्दा पहिले गुरु पद्मसम्भवको बारेमा केहि सोध्नैपर्छ भनि सोच्नुभयो।
यहि क्रममा वहाँ पद्मज्योतिको दरवारमा पुग्नुभयो। दरवारमा वहाँले तान्त्रिक गुरुको वस्त्र लगाउनु भएका चमकयुक्त गुरु रिन्पोछे र उनका साथमा खाड्रो येशे छोग्याल पाउनुभयो।
तीन पटक दण्डवत गरेर महाश्रद्धाका साथ आफ्नो घुँडाले टेकि जाम्गोन कोङ्त्रुलले गुरु रिन्पोछेलाई 'मैले प्राणीहरुको हित कसरी गर्नेछु भनि भविष्यवाणी गर्नुहोस्!' भनि प्रार्थना गर्नुभयो। तर गुरु रिन्पोछेले वहाँलाई यो प्रार्थना गर्नु बाट रोक्नुभयो र त्यसपछि खाड्रो येशे छोग्याल बोल्नुभयो।
खाड्रोले वहाँलाई आफूलाई नियुक्त गरिए अनुसारको ठाउँ(हरु)मा जन्म लिनैपर्ने भन्दै आफूले पछि गएर खुलासा गर्ने कुल २५ वटा तेर्मा (निधि) र अन्य भविष्यवाणी पनि बताउनुभयो। यो समयमा जाम्गोन कोङ्त्रुलले आफू यो संसारमा फर्कनै पर्छ भनि बुझ्नुभयो।
कोङ्त्रुल रिन्पोछे एकाबिहानै ब्युझिनुभयो तर आफू साँच्चिकै मरेको बिचार राख्नुभयो। दैनिक कार्यमा संलग्न हुँदा हरेक समय आफु बास्तवमै अन्तराभवमै रहेको भनि छिनछिनमै छर्लङ्गरुपमा बोध गर्नुभयो।
यो सन्देशले तपाईँलाई मृत्युको मुखमा आइपुग्दाको तयारी आभ्यास (अहिले देखि नै)गर्न समझ्ना दिलाओस् भनि प्रार्थना गर्दछु।
---
PORTUGUESE
A viagem visionária de Jamgön Kongtrül à Gloriosa Montanha Cor-de-Cobre
Caros amigos próximos e distantes,
Como sempre, espero que esta mensagem os encontre bem, felizes e saudáveis. Este mês gostaria de continuar com os relatos das viagens visionárias de grandes mestres para o Zangdok Palri com o último a abranger dentre o Khyen-Kong-Chok (Khyentsé, Kongtrül e Chokling), o grande triunvirato de mestres: Jamgön Kongtrül Rinpoche ('jam mgon kong sprul blo gros mtha' yas, 1813-1899).
Em sua autobiografia, Uma Jóia Multicolorida, Jamgön Kongtrül descreve a jornada até o Zangdok Palri num sonho que teve aos vinte anos. Nele, Kongtrül Rinpoche percebeu que havia morrido e chegado ao estado intermediário (bardo). Rinpoche ficou extremamente abatido com o fato por achar que sua prática tivesse falhado em seu ponto vital, uma vez que ele não teria alcançado a libertação nem no bardo da morte nem no bardo do Dharmata. Desta forma ele resolveu que no mínimo deveria evitar qualquer distração e alcançar a libertação no terceiro estado intermediário, o bardo do vir-a-ser, e assim de imediato se viu no continente Sudoeste de Chamara.
Kongtrül Rinpoche rezou fervorosamente a seu Guru, Tai Situ Pema Ninjé, que lhe apareceu sorrindo e sentado em postura de meditação. Jamgön Kongtrül então ejetou sua consciência diretamente no âmago do coração de seu Guru e assim Pema Ninjé lhe conferiu suas bênçãos.
A esta altura, Jamgön Kongtrül encontrou-se com várias pessoas que o iriam acompanhar na continuação de sua jornada; no entanto lhe ocorreu que antes de proceder precisava perguntar algo ao Guru Padmasambhava. Seguindo em frente, ele chegou então ao palácio da Luz do Lótus. Lá estava Guru Rinpoche, resplandecente, nos trajes de um Mestre da Sangha laica e acompanhado de Khandro Yeshé Tsogyal. Jamgön Kongtrül fez três prostrações, ajoelhou-se em grande devoção e requisitou que o Guru Rinpoche profetizasse a respeito de sua capacidade de trazer benefício aos seres. Guru Padmasambhava no entanto o conteve em sua súplica, e assim Khandro Yeshé Tsogyal falou com ele. Ela disse que era necessário que ele renascesse na forma que lhe havia sido designada e fez várias profecias, incluindo todas as termas que ele revelaria, num total de vinte e cinco. Foi então que Jamgön Kongtrül compreendeu que precisaria retornar a este mundo.
Kongtrül Rinpoche acordou ao amanhecer; no entanto, a impressão de que ele havia de fato morrido permanecia. Ao longo de suas atividades cotidianas, a clara realização de que na realidade tudo se tratava do estado intermediário se revelava para ele repetidas vezes.
Que isto lhes sirva de lembrança para praticarem em preparação para o momento da morte!
Sarva mangalam,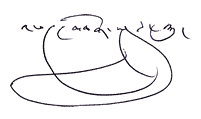 Phakchok Rinpoche
---
RUSSIAN
Путешествие Джамгона Конгтрула в чистом видении на Гору Цвета Меди
Дорогие друзья, все кто близко и кто далеко!
Как и всегда, надеюсь, что моё послание застанет вас в полном порядке, счастливыми и здоровыми. В этом месяце я хотел бы продолжить знакомить вас с воспоминаниями о путешествиях великих мастеров на Зангдок Палри в чистых видениях. Сегодняшняя история Джамгона Конгтрула Ринпоче (1813-1899) будет завершающей в великом трио мастеров Кхьен-Конг-Чок (Кхьенце, Конгтрул, Чоклинг).
В автобиографии "Разноцветная драгоценность" Джамгон Конгтрул описывает своё путешествие на Зангдок Палри во сне, когда ему было двадцать лет от роду. В этом сне Конгтрул Ринпоче почувствовал, что умер и достиг промежуточного состояния (бардо). Он был чрезвычайно удручен этим, думая, что его практика так никогда и не достигла самой сути, ведь он не обрёл освобождение ни в бардо умирания, ни в бардо дхарматы. Тогда он решил, что как минимум ему следует избежать отвлечений и обрести освобождение в третьем промежуточном состоянии, в бардо становления. И тут он внезапно обнаружил, что находится на юго-восточном континенте Чамара.
Конгтрул Ринпоче вознёс пламенные молитвы своему коренному гуру – Тай Ситу Пема Ньингдже, который появился перед ним – улыбающийся, сидящий со скрещенными ногами. Затем Джамгон Конгтрул совершил перенос сознания в сердечный центр гуру, и Пема Ньингдже даровал свои благословения.
В этот момент Джамгон Конгтрул повстречал неких людей, которые собирались проводить его, но он подумал, что прежде должен кое-что спросить у Гуру Падмасамбхавы. Он продолжил свой путь и достиг дворца Лотосового Света. Внутри пребывал Гуру Ринпоче, блистательный, облачённый в одеяния тантрического учителя-мирянина, в сопровождении Кхандро Еше Цогьял. Джамгон Конгтрул совершил три простирания, и, стоя на коленях, с великой преданностью попросил Гуру Ринпоче даровать пророчество о том, как он мог бы принести пользу существам. Но Гуру Ринпоче остановил его, и затем молвила Кхандро Еше Цогьял. Она поведала, что ему необходимо переродиться в соответствии с тем, как было предопределено, и даровала ему множество пророчеств, в том числе о всех двадцати пяти терма, которые ему предстояло открыть. В тот момент Джамгон Конгтрул осознал, что он должен вернуться в этот мир.
Конгтрул Ринпоче проснулся на рассвете, но сохранил ощущение, что он на самом деле умер. Во время повседневных активностей на него снова и снова снисходило чистое осознавание, что это ни что иное, как промежуточное состояние (бардо).
Пусть это послужит вам напоминанием о необходимости практики в подготовке к моменту смерти!
Сарва мангалам (пусть всё благоприятствует),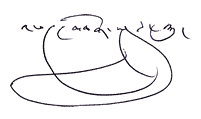 Пакчок Ринпоче
---
SPANISH
El viaje visionario de Jamgön Kongtrül a la Gloriosa Montaña de Cobre
Queridos amigos que están cerca y lejos:
Como siempre, espero que este mensaje los encuentre bien, felices y sanos. Este mes quisiera continuar con los relatos de los viajes visionarios a Zangdok Palri de grandes maestros, en esta ocasión, de Jamgön Kongtrül Rinpoche ('jam mgon kong sprul blo gros mtha' yas, 1813-1899), el último del gran trío de maestros, Khyen-Kong-Chok (Khyentsé, Kongtrül y Chokling).
En su autobiografía, Una joya de muchos colores, Jamgön Kongtrül describe su viaje a Zangdok Palri en un sueño cuando tenía veinte años. En este sueño, Kongtrül Rinpoche sintió que se había muerto y que había alcanzado el estado intermedio (bardo).
Se sentía abatido al pensar que su práctica no había tocado el punto vital, ya que no se había liberado en el bardo de la muerte, tampoco en el bardo de dharmatā. Entonces decidió que al menos debía evitar toda distracción y encontrar la liberación en el tercer estado intermedio, el bardo del devenir, y de pronto se encontró en el continente del suroeste llamado Chamara. Kongtrül Rinpoche suplicó con fervor a su maestro raíz, Tai Situ Pema Ninjé, quien se apareció sonriendo y sentado en flor de loto. Jamgön Kongtrül llevó a cabo la eyección de la conciencia hacia el corazón de su guru y Pema Ninjé le confirió sus bendiciones. En ese momento, Jamgön Kongtrül se encontró con varias personas que lo iban a escoltar de regreso, pero pensó que primero debía preguntar algo a Guru Padmasambhava.
Siguiendo su camino, encontró el palacio de la Luz de Loto. Dentro estaba Guru Rinpoche, resplandeciente, vestido en atuendo de maestro tántrico laico y acompañado de Khandro Yeshe Tsogyal. Jamgön Kongtrül se postró tres veces y con gran devoción se arrodilló y pidió a Guru Rinpoche que le otorgara una profecía de cómo podría beneficiar a los seres. Sin embargo, lo paró en su petición y Khandro Yeshe Tsogyal habló. Ella le dijo que necesitaba tomar el renacimiento que tenía designado y le dio varias profecías, incluyendo todos los termas que revelaría, veinticinco en total. Entonces, Jamgön Kongtrül comprendió que debía regresar a este mundo.
Kongtrül Rinpoché se despertó al amanecer, pero se quedó con la impresión de que realmente había muerto. A través de sus actividades diarias tuvo la clara realización de que realmente estuvo en el estado intermedio.
Que esto sea un recordatorio para que se preparen a practicar al momento de la muerte.
Sarva mangalam,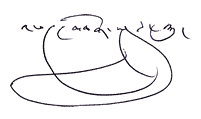 Phakchok Rinpoche
---
THAI
การเดินทางอันน่าอัศจรรย์ของท่านจัมกน กงตรูล
สู่พุทธเกษตรภูเขาสีทองแดงอันเรืองโรจน์
สวัสดีกัลยาณมิตรทั้งใกล้และไกล
ข้าพเจ้าหวังว่า ท่านทั้งหลายคงจะสุขกายสบายใจเมื่อได้อ่านสาสน์ฉบับนี้เหมือนเช่นเคย ในเดือนนี้ข้าพเจ้าอยากจะต่อด้วยเรื่องราวเฉพาะตนเกี่ยวกับการเดินทางอันน่าอัศจรรย์ของคุรุคนสำคัญสู่ซังดก ปาลรี (Zangdok Palri) หรือพุทธเกษตรภูเขาสีทองแดงของท่านปรมาจารย์ปัทมสมภพ ผ่านคุรุผู้ยิ่งใหญ่ทั้ง 3 ท่าน คือ ท่านเค่นเซ่ ท่านกงตรูล และท่านชกลิง โดยเริ่มจากท่านจัมกน กงตรูล รินโปเช (มีชีวิตอยู่ระหว่าง พ.ศ. 2356-2442)
ในอัตชีวประวัติของท่านที่ชื่อว่า อัญมณีหลากสี (A Gem of Many Colors) ท่านจัมกน กงตรูล เล่าถึงการเดินทางไปซังดก ปาลรี ในฝันเมื่อท่านอายุ 20 ปี ในความฝันนี้ ท่านกงตรูล รินโปเช รู้สึกว่าท่านได้เสียชีวิต และไปสู่ภาวะระหว่างภพ (bardo) ท่านรู้สึกเศร้าใจอย่างมากเมื่อคิดว่าการปฏิบัติของท่านไม่เคยไปถึงจุดที่สำคัญ ด้วยเหตุนั้นท่านคงไม่ได้บรรลุในบาร์โดแห่งการตายหรือในบาร์โดแห่งธรรมดา ดังนั้นท่านจึงตัดสินใจว่า อย่างน้อยท่านต้องหลีกเลี่ยงความสับสนวุ่นวายใจ และพบการบรรลุในภาวะระหว่างภพครั้งที่ 3 หรือบาร์โดแห่งการแปรเปลี่ยน และทันใดนั้น ท่านก็พบว่าตัวเองอยู่ในทวีปตะวันตกเฉียงใต้ของชามารา
ท่านกงตรูล รินโปเช สวดวิงวอนอย่างแรงกล้าต่อคุรุหลักของท่านคือ ท่านไต สิตู เปม่า ณินเช ที่ปรากฏต่อท่านด้วยอาการยิ้มแย้มและอยู่ในท่านั่งขัดสมาธิ จากนั้นท่านจัมกน กงตรูล ก็ทำการรวมจิตเข้าสู่กลางใจคุรุของท่าน และท่านเปม่า ณินเช ก็ได้อวยพรให้แก่ท่าน
เมื่อมาถึงจุดนี้ ท่านจัมกน กงตรูล ได้พบกับผู้คนมากมายที่จะไปกับท่าน แต่ท่านคิดว่า ท่านจะต้องถามอะไรบางอย่างกับปรมาจารย์ปัทมสมภพก่อน เมื่อเดินทางไปอย่างต่อเนื่อง ท่านจึงได้ไปถึงพระราชวังแสงสว่างแห่งดอกบัว ข้างในมีท่านคุรุปัทมสมภพผู้น่าเลื่อมใสในอาภรณ์ของปรมาจารย์ตันตระ พร้อมด้วยพระฑากินี เยเช่ โซเกียล ท่านจัมกน กงตรูล กราบสามครั้ง และด้วยความศรัทธาอย่างแรงกล้า ท่านได้คุกเข่าและขอให้คุรุปัทมสมภพประทานคำพยากรณ์ว่าท่านจะยังประโยชน์แก่สรรพสัตว์ได้อย่างไร แต่คุรุปัทมสมภพทรงยั้งท่านไว้ แล้วพระฑากินี เยเช่ โซเกียล ก็ตรัสว่า ท่านจำเป็นต้องไปเกิดใหม่ตามกำหนด และประทานคำพยากรณ์ต่างๆ แก่ท่าน รวมถึงธรรมสมบัติทั้งหมดที่ท่านจะค้นพบ จำนวนรวมทั้งสิ้น 25 ธรรมสมบัติ ณ จุดนี้ ท่านจัมกน กงตรูล เข้าใจว่าท่านต้องกลับมายังโลกใบนี้
ท่านจัมกน กงตรูล ตื่นในตอนรุ่งสาง และเก็บความเข้าใจที่ว่าท่านได้ตายไปแล้วจริงๆ ไว้ ตลอดกิจวัตรประจำวันของท่าน ท่านเกิดความตระหนักรู้อันกระจ่างว่า ในความเป็นจริงแล้ว ภาวะระหว่างภพเกิดขึ้นกับท่านครั้งแล้วครั้งเล่า
ขอให้สาสน์นี้เป็นเครื่องเตือนใจให้เธอปฏิบัติเพื่อเตรียมตัวสำหรับช่วงเวลาแห่งความตาย!
สัพพะมังคะลัง (ขอมงคลทั้งปวงจงบังเกิดมี),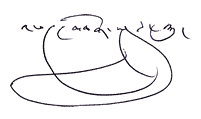 พักชก รินโปเช
---
UKRAINIAN
Подорож Джамґьона Конґтрула у чистому видíнні до славетної Гори Кольору Міді
Дорогі друзі, всі, хто поруч чи далеко,
Як завжди, сподіваюся, у вас все гаразд, ви щасливі та здорові. Цього місяця хочу продовжити із розповідями видатних майстрів про прдорожі у чистих виді́ннях до Занґдок Палрі. Наступна розповідь Джамґьона Конґтрула Рінпочє ('jam mgon kong sprul blo gros mtha' yas, 1813-1899) буде завершальною у величному тріо майстрів Кх'єн-Конґ-Чок (Кх'єнце, Конґтрул та Чоклінґ).
У автобіографії "Різнокольоровий діамант" Джамґьон Конґтрул оповів, як подорожував до Занґдок Палрі уві сні, коли йому було двадцять років. У тому сні Конґтрул Рінпочє відчув, що помер та перебуває у проміжному стані (бардо). Його це страшенно засмутило, він вирішив, що його практика так ніколи і не сягнула самої суті, оскільки він не досяг звільнення ані під час бардо вмирання, ані у бардо дгармати. Тож він прийняв рішення, що принаймні має уникнути відволікань та досягти звільнення у третьому проміжному стані – у бардо становлення. І раптом він опинився на південно-західному континенті Чамари.
Конґтрул Рінпочє почав палко молитися до свого корінного Ґуру – Тай Сіту Пема Ньїнґдже, який постав перед ним, усміхнений, у позі лотоса. Тоді Джамґьон Конґтрул переніс свідомість у сердечний центр свого Ґуру, а Пема Ньїнґдже дарував свої благословіння.
Потóму Джамґьон Конґтрул зустрів різних людей, які збиралися супроводити його назад, але він вирішив, що спершу має спитати щось у Ґуру Падмасамбгави. Прямуючи далі, він прийшов до палацу Лотосового Сяйва. Всередині перебував Ґуру Рінпочє, величний, вбраний у одяг тантричного вчителя-мирянина. Поруч із ним була Кхандро Єше Цоґ'ял. Джамґьон Конґтрул зробив три поклони, з великою відданістю схилив коліна та попросив Ґуру Рінпочє дарувати пророцтво щодо того, як він може приносити благо істотам. Але Ґуру Рінпочє перервав його прохання, і тоді мовила Кхандро Єше Цоґ'ял. Вона сказала, що він має переродитися, як йому було призначено, та дарувала йому численні пророцтва, у тому числі щодо всіх двадцяти п'яти терм, які він віднайде. Тієї миті Джамґьон Конґтрул зрозумів, що має повернутися у цей світ.
Конґтрул Рінпочє прокинувся на світанку, але у нього зберегалося враження, що він насправді помер. У повсякденних справах знову і знову він ясно усвідомлював, що це справді проміжний стан бардо. Хай це буде нагадуванням вам про необхідність практикувати, готуючись до часу смерті!
Сарва манґалам (хай все буде сприятливим),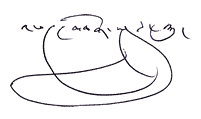 Пакчок Рінпочє
---
VIETNAMESE
Ngày 14 tháng 04 năm 2019 –
Chuyến Du Hành trong Linh Kiến đến Núi Huy Hoàng Màu Đồng của Đức Jamgön Kongtrul
Thân gửi Quý Đạo hữu gần và xa,
Như mọi khi, tôi hy vọng các bạn thật an lành, hạnh phúc và khỏe mạnh khi nhận được tin nhắn này. Ngày Thánh vía Đức Liên Hoa Sinh tháng này, tôi muốn tiếp tục kể chuyện về chuyến du hành đến Zangdok Palri [Cõi Núi Huy Hoàng Màu Đồng] của các vị Thầy, câu chuyện cuối cùng thuộc về một trong bộ ba bậc Thầy vĩ đại Khyen-Kong-Chok (Khyentsé, Kongtrül và Chokling): Jamgön Kongtrül Rinpoche ('jam mgon kong sprul blo gros mtha' yas, 1813-1899).
Trong cuốn tự truyện "Ngọc Bảo Đa Sắc" [A Gem of Many Colors], Đức Jamgon Kongtrül đã kể lại hành trình đến cõi Zangdok Palri qua một giấc mơ lúc Ngài hai mươi tuổi. Trong mơ , Kongtrül Rinpoché thấy mình đã chết và đang ở trạng thái Trung Ấm (Bardo). Ngài vô cùng thất vọng khi biết vậy, nghĩ rằng việc thực hành của mình chưa bao giờ đạt đến điểm trọng yếu vì Ngài đã không đạt được giải thoát trong Bardo Cận Tử, cũng như Bardo Pháp Tánh. Do đó, Ngài quyết tâm phải tránh khỏi sự xao lãng tối thiểu để tìm kiếm giải thoát ở giai đoạn trung gian thứ ba, Bardo của Sự Hình Thành, và đột nhiên Ngài thấy mình đang ở lục địa Chamara phía tây nam.
Kongtrül Rinpoché cầu nguyện mãnh liệt đến vị Đạo Sư gốc của mình, Tai Situ Pema Ninjé, và Người đã mỉm cười, xuất hiện trước Rinpoché trong tư thế kiết già. Sau đó, Đức Jamgon Kongtrül thực hiện phóng đẩy thần thức của mình vào vị trí giữa tim của vị Đạo Sư, sau đó Pema Ninjé đã ban gia trì cho Ngài.
Ngay lúc này, Đức Jamgon Kongtrül được gặp nhiều người hộ tống, nhưng Ngài nghĩ rằng trước tiên phải thỉnh vấn điều gì đó tới Đức Liên Hoa Sinh. Tiếp tục hành trình, Ngài đến được cung điện Liên Hoa Quang. Ngự bên trong chính là Đức Liên Hoa Sinh, lộng lẫy, trong trang phục Đạo Sư Kim Cương, bên cạnh là Đức Bà Yeshé Tsogyal. Đức Jamgon Kongtrül lễ lạy ba lần, rồi quỳ xuống với lòng sùng mộ chí thiết, Ngài cầu thỉnh Đức Liên Hoa Sinh ban lời tiên tri về việc làm thế nào để Ngài có thể mang lại lợi ích cho chúng sinh. Nhưng Đạo sư Liên Hoa đã ngăn lời cầu thỉnh, và Đức Bà Yeshé Tsogyal lên tiếng. Đức Bà cho biết Ngài cần phải tái sinh như chỉ định, Đức Bà cũng ban nhiều lời tiên tri khác nhau, bao gồm tất cả những Mật Điển Ngài sẽ phát lộ, tổng số là hai mươi lăm bộ Bảo Tạng. Trong khoảnh khắc đó, Jamgon Kongtrül Rinpoché hiểu ra vì sao Ngài phải trở lại thế giới này.
Kongtrül Rinpoché thức dậy lúc bình minh nhưng vẫn giữ trọn cảm nhận thật sự về cái chết. Và Ngài nhận thức rõ ràng về thực tế rằng, trạng thái trung gian [bardo] luôn diễn ra hết lần này đến lần khác với Ngài xuyên suốt các hoạt động sống mỗi ngày.
Nguyện câu chuyện này trở thành một lời nhắc nhở các bạn trong việc thực hành chuẩn bị cho thời điểm chết của chính mình!
Sarva Mangalam (Nguyện mọi sự cát tường),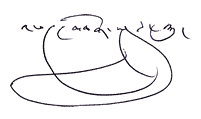 Kyabgön Phakchok Rinpoche