Dear friends near and far
As always, I hope this message finds you well, healthy and happy, at this end of summer. On this Guru Rinpoché day, I would like to share with you the description of Zangdok Palri made by Jikmé Tenpé Nyima (1865-1926), the third Dodrupchen Rinpoché.
Dodrupchen Jikmé Tenpé Nyima was born in the Golok province of Tibet as one of the eight famous sons of Düdjom Lingpa. An outstanding scholar and Dzokchen practitioner, he was the teacher of many great masters, such as Jamyang Khyentsé Chökyi Lodrö.
Though Dodrupchen Rinpoché's brief description of Zangdok Palri was composed as a scholarly writing, the text greatly resembles a pure vision. Please take the time to contemplate the profound beauty of his descriptions and let it inspire your practice:
In the ocean are eight great islands of rākṣasas, at once frightening and yet beautiful like pure lands. In the middle of them is a vast body of deep blue ocean, which looks like the sky had fallen on the earth. In the center of that is the magnificent Glorious Copper-Colored Mountain.

The slopes of the mountain are filled with rākṣasa towns, beautiful mansions, charnel grounds, and pleasure groves where ḍākas and ḍākinīs revel in celebration. The mountain top is an immeasurable field adorned with wishfulfilling trees, amrita lakes, jewel rocks, and flower meadows. Flocks of birds and swarms of bees sing Dharma songs and dance ḍākinī dances.

Here, whatever you wish for—food, drink, clothing, jewels—appears instantly. The entire space is filled with awareness-holders and ḍākinīs as numerous as the floating particles visible in sunbeams. The sky is filled with myriad light patterns, and the whole land resounds with tantric recitations and vajra songs. The vibration of vajra dances transforms all appearances into great bliss.

In the center of it all is the Palace of Lotus Light, adorned with boundless gems of all colors that radiantly shine. Its roof is golden and bedecked with bells that ring the Dharma teachings. Many other structures surround the Palace, such as the Peaceful, Increasing, Magnetizing, and Wrathful Mansions to the East, South, West, and North.

All beings here have taken miraculous rebirth in a lotus, unstained by the womb.

Jikmé Tenpé Nyima (1865-1926), the third Dodrupchen Rinpoché
May Jikmé Tenpé Nyima's pure visions inspire you to develop pure perception.
Sarva Mangalam,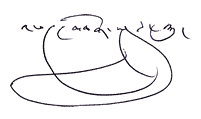 Phakchok Rinpoche
Translations
Chinese-Simplified
Chinese-Traditional
French
German
Indonesian
Portuguese
Russian
Spanish
Thai
Ukrainian
Vietnamese
---
CHINESE-TRADITIONAL
吉美丹貝尼瑪之銅色吉祥山淨觀經驗
親愛的朋友,
一如往常,我希望藉由這封訊息在夏天結束前祝福你依然健康、快樂。 在這次的蓮師日,我想和大家分享第三世多智欽仁波切.吉美丹貝尼瑪(1865-1926)的銅色吉祥山淨觀經驗。
多智欽.吉美丹貝尼瑪誕生於西藏果洛,為敦珠林巴八大著名兒子之一。他不僅是卓越的學者與大圓滿行者,也是許多大師們如蔣揚欽哲確吉羅卓的上師。
雖然說多智欽.吉美丹貝尼瑪對銅色吉祥山的簡短描述是記錄在一本學術論作之中,但其實它的內容非常近似於一個淨觀經驗。 請花些時間思量其文字背後所代表的甚深含義,並使其成為激勵你修行的力量:
「海面上有八座高聳的羅剎島,既令人望而生畏卻又美麗的如淨土般令人心生嚮往。島嶼中間是一片寬廣的深藍海洋,其範圍之大就像掉落在地球上的天空一般,而海洋的中央正是宏偉的銅色吉祥山。
此山之坡地上有羅剎城鎮星羅棋布,其間華美宅舍、屍陀林與喜悅林錯落有致,勇父和空行男女眾於林間歡唱歌頌。 山頂是一望無際的平原,其上環列著如意寶樹、甘露池、寶藏岩和開滿花朵的草原。鳥兒與蜜蜂成群高唱著佛法歌曲,雀躍地跳著空行舞。
在這裡,任何心裡所想–食物、飲料、衣服、珍寶 ,均會立即出現。整個虛空之中充滿持明與空行母,就像陽光照射下的漂浮粒子一樣多。天空中佈滿無數虹光,大地迴響著密咒音與金剛道歌,而由金剛舞所引起的波動則將一切顯相轉化為大樂。
在這一切的中心為散發耀眼光芒,以無數七彩寶石裝飾的蓮花越量宮。宮殿屋頂為金色,其上點綴有能宏揚法教的響鈴。宮殿四周則有許多建築物,如東邊的息災樓、南邊的增上樓、西邊的懷愛樓、北邊降伏樓。
所有在此投生的眾生都是在蓮花中奇蹟化現,完全不受胎生所染濁。」
願吉美丹貝尼瑪之淨觀能激勵你開展自身的淨觀。
---
CHINESE-SIMPLIFIED
吉美丹贝尼玛之铜色吉祥山净观经验
亲爱的朋友,
一如往常,我希望借由这封讯息在夏天结束前祝福你依然健康、快乐。 在这次的莲师日,我想和大家分享第三世多智钦仁波切.吉美丹贝尼玛(1865-1926)的铜色吉祥山净观经验。
多智钦.吉美丹贝尼玛诞生于西藏果洛,为敦珠林巴八大著名儿子之一。他不仅是卓越的学者与大圆满行者,也是许多大师们如蒋扬钦哲确吉罗卓的上师。
虽然说多智钦.吉美丹贝尼玛对铜色吉祥山的简短描述是记录在一本学术论作之中,但其实它的内容非常近似于一个净观经验。 请花些时间思量其文字背后所代表的甚深含义,并使其成为激励你修行的力量:
"海面上有八座高耸的罗刹岛,既令人望而生畏却又美丽的如净土般令人心生向往。岛屿中间是一片宽广的深蓝海洋,其范围之大就像掉落在地球上的天空一般,而海洋的中央正是宏伟的铜色吉祥山。
此山之坡地上有罗刹城镇星罗棋布,其间华美宅舍、尸陀林与喜悦林错落有致,勇父和空行男女众于林间欢唱歌颂。 山顶是一望无际的平原,其上环列着如意宝树、甘露池、宝藏岩和开满花朵的草原。鸟儿与蜜蜂成群高唱着佛法歌曲,雀跃地跳着空行舞。
在这里,任何心里所想–食物、饮料、衣服、珍宝 ,均会立即出现。整个虚空之中充满持明与空行母,就像阳光照射下的漂浮粒子一样多。天空中布满无数虹光,大地回响着密咒音与金刚道歌,而由金刚舞所引起的波动则将一切显相转化为大乐。
在这一切的中心为散发耀眼光芒,以无数七彩宝石装饰的莲花越量宫。宫殿屋顶为金色,其上点缀有能宏扬法教的响铃。宫殿四周则有许多建筑物,如东边的息灾楼、南边的增上楼、西边的怀爱楼、北边降伏楼。
所有在此投生的众生都是在莲花中奇迹化现,完全不受胎生所染浊。"
愿吉美丹贝尼玛之净观能激励你开展自身的净观。
---
FRENCH
La pure vision de Zangdok Palri par Jikmé Tenpé Nyima
Chers amis de près et de loin,
Comme toujours j'espère que ce message vous trouve en pleine forme, en bonne santé et heureux en cette fin d'été. En ce jour de Gourou Rimpoche, j'aimerais partager avec vous la description de Zangdok Palri faite par Jikme Tenpé Nyima (1865-1926) le troisième Dodrupchen Rinpoché.
Dodrupchen Jikmé Tenpé Nyima naquit dans la province du Golok au Tibet comme l'un des huit fameux enfants de Dudjom Lingpa. Eminent connaisseur et pratiquant du Dzokchen, il était l'enseignant de nombreux grand Maitres comme Jamyang Khyentsé Chökyi Lodrö.
Bien que la brève description de Dodrupchen Rinpoché sur Zangdok Palri ait été composé sous un style scolaire, le texte ressemble merveilleusement à une vision pure. Prenez, s'il vous plait le temps de contempler la beauté profonde de ses descriptions et laissez-les inspirer votre pratique :
"Dans l'océan se trouvent huit grandes iles de rākṣasas, d'abord effrayantes et cependant aussi belles que des mondes purs. Au milieu d'elles, se trouve un océan bleu profond, qui ressemble à un morceau du ciel tombé sur terre. Au centre de ceci se situe la magnifique Glorieuse Montagne couleur-de-cuivre.
Les flancs de la montagne sont peuplés de villages de rākṣasa, des belles demeures, des charniers, et des bosquets plaisants où ḍākas et ḍākinīs festoient dans des rituels. Le dessus de la montagne est un champs immense décoré d'arbres aux souhaits, de lacs de nectar, de rochers en joyaux, et de prairies de fleurs. Des nuées d'oiseaux et des essaims d'abeilles chantent des prières du Dharma et effectuent des danses de ḍākinīs.
Là, tout ce que vous souhaitez, nourriture, boissons, vêtements, bijoux, apparait instantanément. L'espace entier est rempli de détenteurs de la connaissance et de ḍākinīs tels des particules flottantes dans les rayons du soleil. Le ciel est rempli avec des myriades de diagrammes de lumière, et la terre entière résonne de prières tantriques et de chants vajra. La vibration des danses vajra transforme toutes les apparences en grande béatitude.
Au centre de tout ceci, est le palais de la lumière du Lotus, décoré de multitudes de pierres de toutes les couleurs, qui scintillent de mille feux. Son toit est d'or surmonté de cloches qui sonnent les enseignements du Dharma. Beaucoup d'autres bâtisses entourent le Palais, tels les châteaux de la quiétude, du développement, du magnétisme, et du courroux, vers l'est, le sud, l'ouest et le nord.
Tous les êtres ici ont pris naissance miraculeusement dans un Lotus, immaculé sans matrice."
Puisse la pure vision de Jikmé Tenpé Nyima vous inspirer pour développer une perception pure!
Sarva Mangalam,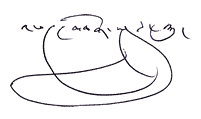 Kyabgön Phakchok Rinpoche
---
GERMAN
Jikmé Tenpé Nyimas reine Vision von Zangdok Palri
Liebe Freunde nah und fern,
Wie immer hoffe ich, dass diese Botschaft euch am Ende des Sommers gesund und glücklich auffindet. An diesem Guru Rinpoché Tag möchte ich mit euch die Beschreibung von Zangdok Palri laut Jikmé Tenpé Nyima (1865-1926), dem dritte Dodrupchen Rinpoché, teilen.
Dodrupchen Jikmé Tenpé Nyima wurde in der tibetischen Provinz Golok als einer der acht berühmten Söhne von Düdjom Lingpa geboren. Als hervorragender Gelehrter und Dzokchen-Praktizierender war er der Lehrer vieler großer Meister wie Jamyang Khyentsé Chökyi Lodrö.
Obwohl Dodrupchen Rinpochés kurze Beschreibung von Zangdok Palri als wissenschaftliche Schrift verfasst wurde, ähnelt der Text stark einer reinen Vision. Bitte nehmt euch die Zeit, die tiefe Schönheit seiner Beschreibungen zu betrachten, und lasst das eure Praxis inspirieren:
"Im Ozean gibt es acht große Inseln von Rākṣasas, die gleichzeitig beängstigend und doch so schön sind wie reine Bereiche. In ihrer Mitte befindet sich ein riesiger tiefblauer Ozean, der aussieht, als wäre der Himmel auf die Erde gefallen. In der Mitte befindet sich der herrliche Kupferfarbene Berg.
Die Hänge des Berges sind mit Rākṣasa-Städten, wunderschönen Villen, Friedhöfen und Freudenhainen gefüllt, in denen Dākas und Dākinīs in Festen schwelgen. Der Berggipfel ist ein unermessliches Feld, geschmückt mit wunscherfüllenden Bäumen, Amrita-Seen, Juwelenfelsen und Blumenwiesen. Vogelschwärme und Bienenschwärme singen Dharma-Lieder und tanzen Dākinī-Tänze.
Hier erscheint sofort, was immer man sich wünscht – Essen, Trinken, Kleidung, Juwelen. Der gesamte Raum ist mit Bewusstshaltern und Dākinīs gefüllt, so zahlreich wie die schwebenden Partikel, die in Sonnenstrahlen sichtbar sind. Der Himmel ist erfüllt von unzähligen Lichtmustern und das ganze Land ist durchdrungen von tantrischen Rezitationen und Vajra-Liedern. Die Vibration der Vajra-Tänze verwandelt alle Erscheinungen in große Glückseligkeit.
Im Zentrum des Ganzen steht der Palast des Lotuslichts, geschmückt mit unermesslichen Edelsteinen aller Farben, die strahlend leuchten. Sein Dach ist golden und mit Glocken geschmückt, die die Dharma-Lehren läuten. Viele andere Strukturen umgeben den Palast, wie die friedlichen, vermehrenden, anziehenden und zornvollen Villen im Osten, Süden, Westen und Norden.
Alle Wesen hier wurden wundersamerweise in einem Lotus wiedergeboren, unbefleckt von der Gebärmutter. "
Mögen die reinen Visionen von Jikmé Tenpé Nyima euch dazu inspirieren, eine reine Wahrnehmung zu entwickeln.
Sarva Mangalam,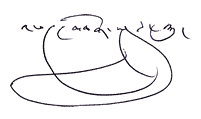 Kyabgön Phakchok Rinpoche
---
INDONESIAN
Visi murni Jikmé Tenpé Nyima mengenai Zangdok Palri
Teman-teman sekalian dekat maupun jauh,
Seperti biasanya, saya harap pesan ini sampai pada kalian yang sedang berada pada kondisi yang baik, sehat dan berbahagia, di akhir musim panas ini. Pada hari Guru Rinpoché kali ini, saya ingin berbagi dengan kalian tentang penggambaran Zangdok Palri yang diutarakan oleh Jikmé Tenpé Nyima (1865-1926), Dodrupchen Rinpoché yang ketiga.
Dodrupchen Jikmé Tenpé Nyima terlahir di propinsi Golok di Tibet sebagai salah satu dari delapan anak Düdjom Lingpa yang terkenal. Sebagai seorang sarjana yang luar biasa dan juga sebagai praktisi Dzokchen, beliau adalah guru dari banyak guru-guru agung, seperti contohnya Jamyang Khyentsé Chökyi Lodrö.
Meskipun penggambaran singkat Dodrupchen Rinpoché mengenai Zangdok Palri ini disusun sebagai sebuah tulisan seorang yang terpelajar, teks ini sangatlah menyerupai sebuah visi yang murni. Luangkanlah waktu untuk merenungkan keindahan penggambaran beliau yang begitu mendalam dan jadikanlah ini sebagai inspirasi bagi latihan kalian:
"Di samudera terdapat delapan pulau rākṣasa yang besar, terlihat seketika menakutkan namun pada saat yang sama indah laksana tanah suci. Di tengah-tengah pulau-pulau itu terdapat hamparan lautan yang berwarna biru tua, yang terlihat seperti langit yang jatuh keatas bumi. Di tengah-tengahnya terdapat Gunung Agung yang berwarna Tembaga (Glorious Copper-Colored Mountain) yang mengagumkan.
Lereng dari gunung ini dipenuhi oleh kota-kota rākṣasa, rumah-rumah besar yang indah, kuburan-kuburan, dan hutan-hutan menyenangkan dimana para ḍāka dan ḍākinī bersenang-senang dalam perayaan. Puncak dari gunung ini adalah sebuah lapangan yang tak terkira besarnya dan dihiasi oleh pohon-pohon pengabul harapan, danau-danau amrita, batu-batuan permata, dan padang rumput berbunga. Sekumpulan burung dan sekawanan lebah menyanyikan lagu-lagu Dharma dan menarikan tarian ḍākinī.
Disini, apapun yang kalian harapkan—makanan, minuman, pakaian, perhiasan—muncul secara instan. Seluruh ruang terisi oleh para pemegang kesadaran dan para ḍākinī yang jumlahnya sebanyak partikel-partikel mengambang yang terlihat pada berkas sinar matahari. Langit terisi oleh banyak sekali pola cahaya, dan keseluruhan tanah terisi oleh pembacaan tantric dan lagu-lagu vajra. Getaran dari tarian vajra mentransformasikan semua penampakan menjadi kebahagiaan yang agung.
Di tengah dari semua itu terdapat Istana Cahaya Teratai (Palace of Lotus Light), yang dihiasi oleh permata berbagai warna yang tak terhitung banyaknya dan bersinar terang. Atap istana tersebut berwarna emas dan dihiasi oleh lonceng-lonceng yang mendentangkan ajaran Dharma. Banyak struktur-struktur lainnya yang mengelilingi Istana ini, seperti aula Ketenangan (Peaceful), Pertambahan (Increasing), Penarikan/Pengundangan (Magnetizing), dan Kegarangan (Wrathful) di arah Timur, Selatan, Barat dan Utara.
Semua makhluk disini terlahir secara ajaib di dalam sebuah bunga teratai, tidak ternodai oleh kandungan/rahim."
Semoga visi murni Jikmé Tenpé Nyima memberikan inspirasi bagi kalian untuk mengembangkan visi yang murni.
Sarva Mangalam,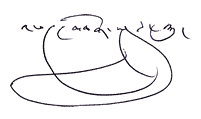 Kyabgön Phakchok Rinpoche
---
PORTUGUESE
A visão pura do Zangdok Palri de Jikmé Tenpé Nyima
Caros amigos próximos e distantes,
Como de costume, espero que esta mensagem os encontre bem, saudáveis e felizes neste fim de verão. Neste dia de Guru Rinpoché, gostaria de compartilhar com todos a descrição do Zangdok Palri feita por Jikmé Tenpé Nyima (1865-1926), o terceiro Dodrupchen Rinpoche.
Dodrupchen Jikmé Tenpé Nyima nasceu na província de Golok, Tibete, como um dos oito renomados filhos de Düdjom Lingpa. Um destacado erudito e praticante de Dzokchen, foi professor de vários grandes mestres, dentre eles Jamyang Khyentsé Chökyi Lodrö.
Embora sua breve descrição do Zangdok Palri tenha sido escrita como um ensaio acadêmico, o texto remete grandemente a uma visão pura. Peço a todos que dediquem algum tempo à contemplação da profunda beleza de sua descrição e que permitam que ela inspire sua prática.
"No oceano existem as oito grandes ilhas dos rākṣasas, simultaneamente apavorantes e belas como as terras puras. No centro de todas há um vasto oceano de um azul profundo que é como se o céu tivesse tombado por sobre a terra. No centro dele se encontra a magnífica Montanha Cor-de-Cobre.
As encostas da montanha estão apinhadas de cidades dos rākṣasas, belas mansões, ossários e aprazíveis bosques onde ḍākas e ḍākinīs festejam em grande deleite. No cume há uma imensa pradaria ornada com árvores que satisfazem desejos, lagos de amrita, rochas preciosas e campinas floridas. Passaradas e enxames de abelhas entoam melodias do dharma e bailam as danças das ḍākinīs.
Neste lugar, o que quer que se deseje – alimentos, bebidas, vestimentas, joias – instantaneamente se manifesta. A totalidade do espaço tomada por mantenedores do estado desperto e ḍākinīs, tão numerosos quanto partículas de poeira suspensas visíveis nos raios do sol. O céu repleto de miríades de padrões luminosos, a extensão de toda a terra ressoa com recitações tântricas e canções vajra. A vibração das danças vajra transforma todas as aparências em grande bem-aventurança.
No centro de tudo está o Palácio da Luz-do-Lótus, ornamentado com ilimitadas joias de todas as cores irradiando luminosidade. O telhado dourado enfeitado com sinos que ecoam ensinamentos do Dharma. Várias outras estruturas rodeiam o Palácio, tais como as mansões Pacífica, Próspera, Atraente e Irada, nas direções Leste, Sul, Oeste e Norte.
Aqui todos os seres nascem miraculosamente num lótus, impolutos pelo nascimento uterino."
Que as visões puras de Jikmé Tenpé Nyima inspirem o desenvolvimento da percepção pura em todos.
Sarva mangalam,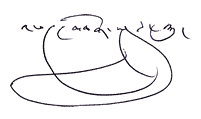 Kyabgön Phakchok Rinpoche
---
RUSSIAN
Джигме Тенпе Ньима и его чистое ви́дение Зангдок Палри
Дорогие друзья, все кто близко и кто далеко!
Как всегда, надеюсь, что и сейчас — в конце лета — вы здоровы и счастливы. В этот день Гуру Ринпоче хочу поделиться с вами описанием Зангдок Палри, написанным Джигме Тенпе Ньимой (1865-1926) — третьим Додрубченом Ринпоче.
Додрубчен Джигме Тенпе Ньима — один из восьми прославленных сыновей Дуджома Лингпы — родился в тибетской провинции Голок. Выдающийся учёный и практик Дзогчена, он был учителем многих великих мастеров, таких, к примеру, как Джамьянг Кхьенце Чокьи Лодро.
Хотя Додрубчен Ринпоче составил это краткое описание Зангдок Палри как философское эссе, его текст скорее напоминает чистое ви́дение. Пожалуйста, найдите время осмыслить глубинную красоту его описания, и пусть это вдохновляет вашу практику:
«В океане — восемь великих островов ракшасов — устрашающих, и в то же время прекрасных как чистые земли. Между ними — обширная гладь глубокого синего океана, что выглядит так, будто небо упало на землю. По центру — величественная Гора Цвета Меди.
На склонах горы раскинулись города ракшасов, прекрасные строения, кладбищенские земли и рощи услады, где пируют даки и дакини. Вершина горы представляет собой необъятное поле, украшенное деревьями, исполняющими желания, оз ёрами амриты, скалами из драгоценных камней и цветочными полянами. Стаи птиц и рои пчёл поют песни Дхармы и кружатся в танцах дакинь.
Здесь всё, что ни пожелаешь — яства, напитки, одежды, драгоценности — появляется в одно мгновение ока. Всё пространство заполнено видьядхарами и дакинями, бесчисленными, как пылинки в лучах солнца. Небо заполнено мириадами узоров, сотканных из света, и вся земля резонирует тантрическими начитываниями и ваджровыми песнями. Вибрация ваджровых танцев трансформирует все проявления в великое блаженство.
В центре всего этого — Дворец Лотосового Света, украшенный неисчислимыми драгоценными камнями, которые искрятся и переливаются всеми цветами. Колокольчики на золотой крыше дворца звенят учениями Дхармы. Дворец окружает множество других строений, таких как Дворцы Умиротворения, Приумножения, Притягивания и Покорения на востоке, юге, западе и севере.
Все существа здесь перерождаются чудесным образом — из лотоса — свободные от омрачений рождения из утробы».
Пусть чистые ви́дения Джигме Тенпе Ньимы вдохновляют вас на развитие чистого восприятия.
Сарва мангалам (пусть всё благоприятсвует),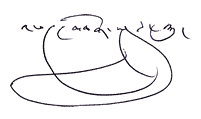 Кьябгон Пакчок Ринпоче
---
SPANISH
Visión pura de Jikme Tenpe Nyima de Zangdok Palri
Queridos amigos que se encuentran cerca y lejos:
En este fin de verano, como siempre, espero que se encuentren bien, sanos y felices. En este día de Guru Rinpoche quisiera compartir con ustedes la descripción de Zangdok Palri que tuvo Jikme Tenpe Nyima (1865-1926), el tercer Dodrupchen Rinpoche.
Dodrupchen Jikme Tenpe Nyima nació en la provincia de Golok en Tíbet como uno de los ocho famosos hijos de Düdjom Lingpa. Era un destacado erudito y practicante de Dzokchen que enseñó a grandes maestros, tales como Jamyang Khyentse Chökyi Lodrö.
Aunque Dodrupchen Rinpoche compuso la pequeña descripción de Zangdok Palri como un escrito escolástico, el texto se asemeja en gran medida a una visión pura. Por favor toma un momento para contemplar la belleza profunda de sus descripciones y permite que te inspire en tu práctica:
"En el océano se encuentran ocho grandes islas de rākṣasas, a la vez aterradoras y hermosas como tierras puras. En medio de ellas hay un cuerpo vasto de océano azul profundo, que pareciera como si el cielo se hubiera caído en la tierra. En medio se encuentra la magnífica Gloriosa Montaña de Cobre.
Las laderas de la montaña están llenas de poblaciones de rākṣasas, hermosas mansiones, campos de osamentas y bosques de placer, donde ḍākas y ḍākinīs se deleitan celebrando. La cima de la montaña es un campo inconmensurable adornado con árboles que conceden los deseos, lagos de amrita, rocas hechas de joyas, y prados de flores. Bandadas de pájaros y enjambres de abejas cantan canciones de Dharma y bailan danzas de ḍākinī.
Aquí aparece instantáneamente todo lo que tú deseas: comida, bebida, ropa, joyas. Todo el espacio está lleno de poseedores del conocimiento supremo y ḍākinīs tan numerosos como las partículas flotantes visibles en los rayos de sol. El cielo está lleno de innumerables patrones de luz y toda la tierra resuena con recitaciones tántricas y canciones vajra. La vibración de las danzas vajra transforma todas las apariencias en gran dicha.
En el centro de todo está el Palacio de Luz de Loto adornado con gemas ilimitadas de todos los colores que brillan radiantemente. Su techo es dorado y adornado con campanas que resuenan las enseñanzas de Dharma. Muchas otras estructuras rodean el Palacio, como las mansiones Tranquila, Creciente, Magnetizante e Iracunda al Este, Sur, Oeste y Norte.
Aquí, todos los seres han renacido milagrosamente en un loto, inmaculados, sin contaminarse en una matriz."
Espero que las visiones puras de Jikme Tenpe Nyima los inspiren para que desarrollen una precepción pura.
Sarva mangalam,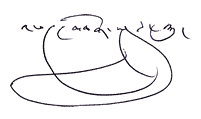 Kyabgön Phakchok Rinpoche
---
THAI
นิมิตบริสุทธิ์ของท่านจิกเม่ เตนเป ณีมา สู่พุทธเกษตรซังดก ปาลรี
สวัสดีกัลยาณมิตรทั้งใกล้และไกล
ข้าพเจ้าหวังว่าเมื่อท่านได้อ่านสาสน์ฉบับนี้ ท่านก็คงจะสุขกายสบายใจเหมือนเช่นเคยในช่วงปลายฤดูร้อนนี้ เนื่องในวันที่ระลึกท่านปรมาจารย์ปัทมสมภพ ข้าพเจ้าอยากจะแบ่งปันรายละเอียดของซังดก ปาลรี ที่บรรยายโดยท่านจิกเม่ เตนเป ณีมา (พ.ศ.2408-2469) หรือท่านโดดรุปเชน รินโปเชที่สาม
โดดรุปเชน จิกเม่ เตนเป ณีมา ถือกำเนิดในเมืองโกลกแห่งทิเบต ในฐานะ 1 ใน 8 บุตรผู้เลื่องชื่อของท่านดุดจม ลิงปะ ด้วยความเป็นปราชญ์ผู้รอบรู้ที่โดดเด่นและเป็นผู้ปฏิบัติซกเชน ท่านได้เป็นครูของคุรุผู้ยิ่งใหญ่หลายท่าน เช่น ท่านจัมยัง เคนเซ โชกี โลโดร
แม้รายละเอียดสั้นๆ ของซางดก ปาลรี ที่บรรยายโดยท่านโดดรุปเชน รินโปเช จะถูกร้อยเรียงขึ้นในฐานะงานเขียนเชิงวิชาการ แต่คัมภีร์ของท่านก็คล้ายคลึงกับนิมิตบริสุทธิ์ โปรดใช้เวลาพิจารณาความงามอันลึกซึ้งจากคำบรรยายของท่าน และให้สิ่งนี้เป็นแรงบันดาลใจในการปฏิบัติ
"ในมหาสมุทรมีเกาะขนาดใหญ่ทั้ง 8 ของรากษส ซึ่งทั้งน่ากลัวแต่งดงามดั่งแดนพิสุทธิ์ ท่ามกลางเกาะเหล่านี้มีมหาสมุทรสีน้ำเงินเข้มทอดยาวอยู่ ซึ่งมองดูเหมือนท้องฟ้าตกลงมายังผืนโลก ณ ใจกลางมหาสมุทรนั้น มีพุทธเกษตรภูเขาทองแดงอันงดงามเรืองรองอยู่
ที่เนินเขาเป็นเมืองของรากษส มีคฤหาสน์สวยงาม สนามหญ้า และสวนผลไม้ ที่ซึ่งบรรดาพระฑากะและพระฑากินีมีความสุขอยู่กับการเฉลิมฉลอง บนยอดเขาเป็นทุ่งกว้างใหญ่ที่ประดับประดาไปด้วยต้นไม้สารพัดนึก ทะเลสาบอมฤต หินอัญมณี และทุ่งดอกไม้ เหล่าฝูงนกและฝูงผึ้งต่างก็ร้องเพลงธรรมะและร่ายรำตามแบบพระฑากินี
ณ ที่นี้ สิ่งใดที่ท่านปรารถนา จะเป็นอาหาร เครื่องดื่ม เครื่องนุ่งห่ม อัญมณี สิ่งนั้นก็จะปรากฏขึ้นมาทันที พื้นที่ว่างทั้งมวลล้วนเต็มไปด้วยวิทยธรและพระฑากินีที่มากมายดุจอณูลอยละล่องอันมองเห็นได้ในแสงตะวัน ส่วนท้องฟ้านั้นเต็มไปด้วยรูปแบบของแสงสีมากมายเหลือคณนานับ และทั่วทั้งแดนดินก็เต็มไปด้วยบทสวดตันตระและลำนำแห่งวัชระ คลื่นสะท้านจากการร่ายรำแบบวัชระได้แปรเปลี่ยนรูปปรากฏทั้งหลายให้เป็นมหาสุข
ในใจกลางของทั้งหมดนี้ก็คือพระราชวังแสงสว่างแห่งดอกบัว อันประดับประดาด้วยอัญมณีหลากสีที่เปล่งประกายอย่างไม่มีที่สิ้นสุด หลังคาของพระราชวังเป็นสีทอง และตกแต่งด้วยระฆังที่ดังกังวานเป็นคำสอนธรรมะ มีสิ่งปลูกสร้างอื่นๆ อีกมากมายล้อมรอบพระราชวัง เช่น คฤหาสน์แห่งสันติสุข เพิ่มพูน ดึงดูด และพิโรธ ที่อยู่ทางทิศตะวันออก ทิศใต้ ทิศตะวันตก และทิศเหนือ
สรรพชีวิตทั้งมวลที่นี่ได้ถือกำเนิดใหม่อย่างน่าอัศจรรย์ในดอกบัว ไม่แปดเปื้อนด้วยครรภ์มารดา"
ขอให้นิมิตอันบริสุทธิ์ของท่านจิกเม เตนเป ณีมา เป็นแรงบันดาลใจให้เธอพัฒนาทัศนะบริสุทธิ์
สัพพะมังคะลัง (ขอมงคลทั้งปวงจงบังเกิดมี)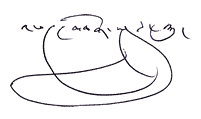 – จับกน พักชก รินโปเช
---
UKRAINIAN
Джиґме Тенпе Ньїма та його чисте виді́ння Занґдок Палрі
Дорогі друзі, всі, хто поруч чи далеко!
Як і завжди, сподіваюся, що зараз — наприкінці літа — ви всі здорові та щасливі. В цей день Ґуру Рінпочє хочу поділитися з вами описом міднокольорової гори, який склав Джиґме Тенпе Ньїма (1865-1926) — третій Додрубчєн Рінпочє.
Додрубчєн Джиґме Тенпе Ньїма — один з восьми славних синів Дуджома Лінґпи — народився у тибетській провінції Ґолок. Видатний вчений та практик Дзоґчєну, він був учителем для багатьох великих майстрів, таких як Джамьянґ Кх'єнце Чӧк'ї Лодрӧ тощо.
Хоча Додрубчєн Рінпочє склав цей короткий опис Гори Кольору Міді як філософський твір, це оповідання дуже нагадує чисте виді́ння. Будь ласка, знайдіть час осмислити глибинну красу цього опису, і хай це надихатиме вашу практику:
"Посеред океану — вісім великих островів ракшасів — моторошних і водночас прекрасних, наче чисті землі. Поміж ними — широчезний і глибокий блакитний океан. Усе це разом виглядає так, наче небо впало на землю. У центрі — вражаюча славетна Гора Кольору Міді.
На схилах гори розташувалися численні поселення ракшасів, прекрасні будівлі, кладовища, та гаї насолоди, де бенкетують даки та дакіні. На верховині гори — безмірне поле, прикрашене деревами, що сповнюють бажання, озерами амріти, скелями з коштовностей та квітковими лугами. Зграї пташок та рої бджіл співають пісень Дгарми та вирують у танцях дакінь.
Тут все, чого бажаєте — яства, напої, вбрання, коштовності — з'являється вмить. Весь простір заповнений від'ядгарами та дакінями, численними наче порошинки, які можна бачити в променях сонця. Небо заповнене міріадами візерунків зі світла, а вся земля бринить тантричними промовляннями та ваджровими піснями. Вібрація ваджрових танців перетворює всі з'яви на велике блаженство.
Посеред усього цього — Палац Лотосового Світла, оздоблений незліченними коштовностями, що сяють усіма можливими барвами. Золотий дах палацу прикрашають дзвіночки, що лунають вченнями Дгарми. Палац оточують багато інших споруд, такі як Палаци Вмиротворення, Примноження, Притягування та Підкорювання на сході, півдні, заході та півночі.
Всі істоти перенароджуються тут магічним чином у лотосах, без занечищень, пов'язаних з народженням з утроби".
Хай чисті виді́ння Джиґме Тенпе Ньїми надихають вас на розвиток чистого бачення.
Сарва манґалам (хай все буде сприятливим)!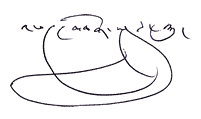 К'ябґöн Пакчок Рінпочє
---
VIETNAMESE
Linh Kiến Thuần Tịnh của Đức Jikmé Tenpé Nyima về Núi Huy Hoàng Màu Đồng
Quý Đạo hữu gần và xa thân mến,
Như mọi khi, tôi hy vọng các bạn đều được an lành, khỏe mạnh và hạnh phúc khi nhận được lời nhắn vào khoảng [thời gian] cuối mùa hè này. Ngày Thánh vía Đức Liên Hoa Sinh hôm nay, tôi muốn chia sẻ với các bạn phần mô tả về cõi Zangdok Palri từ Đức Jikmé Tenpé Nyima (1865-1926), chính là Ngài Dodrupchen Baptoché Đệ Tam.
Dodrupchen Jikmé Tenpé Nyima sinh ra ở tỉnh Golok của Tây Tạng, Ngài là một trong tám người con trai nổi tiếng của Đức Düdjom Lingpa. Ngài là học giả và là một hành giả thực hành Đại Viên Mãn xuất chúng, Ngài cũng là vị Thầy của nhiều bậc Đạo Sư vĩ đại như Đức Jamyang Khyentsé Chökyi Lodrö.
Mặc dù phần mô tả tóm lược về cõi Núi Huy Hoàng Màu Đồng của Đức Dodrupchen Rinpoché là bản văn mang tính học thuật, nhưng nó cũng rất giống với một linh kiến thanh tịnh. Các bạn hãy dành thời gian để trầm tư về vẻ đẹp thâm sâu nằm trong những phần mô tả của Ngài và để chúng truyền cảm hứng cho việc thực hành của bạn:
"Ở giữa đại dương là tám hòn đảo lớn của La Sát [rākṣasas], nơi vừa đáng sợ và vừa đẹp như những cõi tịnh độ. Chính giữa quần đảo là một thể khối đại dương xanh thẳm, trông giống như bầu trời đã rơi sụp xuống đất. Núi Huy Hoàng Màu Đồng tráng lệ nằm ở phần trung tâm của đại dương.
Các sườn núi được lấp đầy bởi những thành phố của La Sát, những tòa lâu đài xinh đẹp, những khu nghĩa địa, và những khu rừng nhỏ đầy vui thú là nơi mà chư vị Không Hành nam và nữ [ḍākas và ḍākinīs] đang say sưa với những buổi ca tụng tán dương. Phần đỉnh núi là một cánh đồng rộng lớn vô tận được trang trí bằng loại cây Như Ý, những hồ nước Cam Lồ [amrita], đá quý và những cánh đồng hoa cỏ. Hàng đàn chim và các bầy ong ngân nga giai điệu của Diệu Pháp và nhảy theo vũ điệu của chư Không Hành nữ.
Ở đây, bất cứ điều gì được ước muốn – thực phẩm, đồ uống, phục sức, châu báu – đều xuất hiện ngay lập tức. Khắp không gian hiện đầy chư Trì Minh và Không Hành nữ với số lượng nhiều như số hạt bụi có thể nhìn thấy được trong vệt nắng. Bầu trời ngập tràn vô lượng kiểu ánh sáng, và toàn bộ vùng đất âm vang tiếng trì tụng Mật Điển và những bài hát Kim Cương. Sự rung động từ các điệu nhảy Kim Cương biến tất thảy sắc tướng hiển bày thành đại lạc.
Nằm ở trung tâm của tất cả chính là cung điện Liên Hoa Quang, được trang hoàng với vô số những viên đá quý đủ màu sắc tỏa sáng rực rỡ. Phần mái của cung điện bằng vàng, treo bên trên là những chiếc chuông luôn vang vọng lời Thánh Pháp. Nhiều tòa kiến trúc khác bao quanh cung điện, như các tòa lâu đài [mang tính chất] An Bình, Tăng Ích, Hoài Nhiếp và Phẫn Nộ nằm về phía Đông, Nam, Tây và Bắc.
Tất cả chúng sinh ở đây đều đã được tái sinh một cách kỳ diệu trong một bông hoa sen, không bị ô nhiễm do [tái sinh nơi] tử cung [của người mẹ]."
Nguyện cho những linh kiến thanh tịnh [kể trên] của Đức Jikmé Tenpé Nyima truyền cảm hứng cho việc phát triển nhận thức thuần tịnh của bạn.
Nguyện mọi sự cát tường! [Sarva Mangalam!]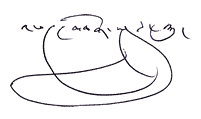 Kyabgön Phakchok Rinpoche