Dear friends near and far
As always, I hope this message finds you well, happy and healthy. Today we will continue our accounts of great masters' visionary journeys to Zangdok Palri with Ratna Lingpa (1403-1478), one of the great early treasure revealers.
One day, in a dream-like meditative state, Ratna Lingpa saw five ḍākinīs arriving in the sky from the south-west, fully bedecked with ornaments and accompanied by the sounds of ḍāmarus and bells. The ḍākinīs invited the tertön to Zangdok Palri and carried him through the sky on a white silk carpet.
They arrived in Zangdok Palri at sunrise. The mountain was shaped like a torma imbued with all excellent qualities. On top was the palace of Lotus Light, spontaneously present wakefulness. There, darkness was unknown and all was filled with light. Flower gardens, pools, and groves surrounded the palace, and birds sang the song of Dharma.
At the gate of the palace, Ratna Lingpa was welcomed by Yeshé Tsogyal. He bowed his head to her feet with great devotion. Then, entering the palace, the tertön saw Guru Rinpoché in the midst of awareness-holders and ḍākinīs, further surrounded by rakshas come to receive empowerments. Upon seeing the Lotus Guru and his retinue, the tertön felt such bliss as comes upon reaching the first bodhisattva ground of Perfect Joy. Touching the feet of Guru Rinpoché, he supplicated with intense devotion and received countless teachings from the Lotus Guru.
Ratna Lingpa stayed to participate in the deity accomplishment practices that were being held there for twenty-one days. The tertön also received many teachings on philosophical tenets, paths of training, and applying Dharma in daily life from Yeshé Tsogyal and the assembled awareness-holders.
Finally, Ratna Lingpa felt it was time to go home. He flew back in the northwestern direction and awoke from the state of dream-like vision.
There is a saying that Guru Rinpoché sleeps over the head of all who have faith in him. Keep this in mind as you supplicate with devotion, and aspire for rebirth in Zangdok Palri.
Sarva Mangalam,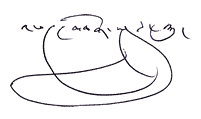 Phakchok Rinpoche
Translations
Chinese-Simplified
Chinese-Traditional
French
German
Indonesian
Japanese
Nepali
Portuguese
Russian
Spanish
Thai
Ukrainian
Vietnamese
---
CHINESE-SIMPLIFIED
惹那林巴造访铜色吉祥山之净相经验
亲爱的十方朋友们,
跟往常一样,在发出此讯息的同时,我希望大家依然安好,快乐与健康。今天,我们将继续讲述伟大上师造访铜色吉祥山的经验,这次我们将讲述早期伏藏大师惹那林巴(1403-1478)的净相之旅。
有一次,惹那林巴在如睡梦般的禅定状态下,看见空中有五位全身以璎酪珠玉穿戴庄严的空行母,伴随着美妙铃声与鼓声自西南方前来。空行母邀请伏藏师前往铜色吉祥山,并带领他踏上铺设在天空中的一条白色丝绸地毯。
他们在日出时分抵达铜色吉祥山。这座山的形状有如一个充满所有殊胜功德的食子。山顶上座落着任运彰显著觉醒特质的莲花光宫殿。在那里,不见黑暗,唯有光明。宫殿四周围绕着花园、池塘与优林,林中的鸟儿们高唱着佛法之歌。
伊喜措嘉佛母在宫殿大门口迎接惹那林巴。伏藏师满怀虔敬地以额头向佛母莲足顶礼。接着,便双双步入宫殿,在宫殿里伏藏师看见莲师被许多持明与空行母所围绕,更远处还有诸多罗刹前来领受灌顶加持。伏藏师因亲见莲师及其眷属所生起的大乐之心,当下直接证得一地菩萨(极喜地)的果位。他向莲师的双足顶礼,以极大的虔敬心恳切地向莲师祈请,并领受莲师传授无数的法教。
惹那林巴留下来参加为期二十一天的本尊成就修持法会,他还从伊喜措嘉及其他持明处获得许多关于佛法哲理、修行法道和在日常生活应用佛法的法教。
最后,惹那林巴觉得该返家时,他朝西北方向飞回,并在如梦境般的净相中醒来。
据说,莲师会在所有对他有信心的人头上安歇。在你虔诚地向莲师祈请时,请记住这一点,也不要忘记将投生铜色吉祥山作为你的祈愿。
---
CHINESE-TRADITIONAL
惹那林巴造訪銅色吉祥山之淨相經驗
親愛的十方朋友們,
跟往常一樣,在發出此訊息的同時,我希望大家依然安好,快樂與健康。今天,我們將繼續講述偉大上師造訪銅色吉祥山的經驗,這次我們將講述早期伏藏大師惹那林巴(1403-1478)的淨相之旅。
有一次,惹那林巴在如睡夢般的禪定狀態下,看見空中有五位全身以瓔酪珠玉穿戴莊嚴的空行母,伴隨著美妙鈴聲與鼓聲自西南方前來。空行母邀請伏藏師前往銅色吉祥山,並帶領他踏上鋪設在天空中的一條白色絲綢地毯。
他們在日出時分抵達銅色吉祥山。這座山的形狀有如一個充滿所有殊勝功德的食子。山頂上座落著任運彰顯著覺醒特質的蓮花光宮殿。在那裡,不見黑暗,唯有光明。宮殿四周圍繞著花園、池塘與優林,林中的鳥兒們高唱著佛法之歌。
伊喜措嘉佛母在宮殿大門口迎接惹那林巴。伏藏師滿懷虔敬地以額頭向佛母蓮足頂禮。接著,雙雙便步入宮殿,在宮殿裡伏藏師看見蓮師被許多持明與空行母所圍繞,更遠處還有諸多羅剎前來領受灌頂加持。伏藏師因親見蓮師及其眷屬所生起的大樂之心,當下直接證得一地菩薩(極喜地)的果位。他向蓮師的雙足頂禮,以極大的虔敬心懇切地向蓮師祈請,並領受蓮師傳授無數的法教。
惹那林巴留下來參加為期二十一天的本尊成就修持法會,他還從伊喜措嘉及其他持明處獲得許多關於佛法哲理、修行法道和在日常生活應用佛法的法教。
最後,惹那林巴覺得該返家時,他朝西北方向飛回,並在如夢境般的淨相中醒來。
據說,蓮師會在所有對他有信心的人頭上安歇。在你虔誠地向蓮師祈請時,請記住這一點,也不要忘記將投生銅色吉祥山作為你的祈願。
---
FRENCH
Le voyage visionnaire de Ratna Lingpa à la montagne couleur-de-cuivre
Chers amis de près et de loin,
Comme d'habitude, j'espère que ce message vous trouve en bonne forme et heureux et en bonne santé. Aujourd'hui, nous allons continuer nos récits des voyages visionnaires des Grands Maitres à Zangdok Palri avec Ratna Lingpa (1403-1478), l'un des premiers grands révéleurs de trésors.
Un jour, dans un état méditatif du rêve, Ratna Lingpa vit cinq dakinis arrivant du ciel du sud-ouest, totalement revêtues d'ornements et accompagnées du son de damarous et de cloches. Les dakinis invitèrent le Tertön à Zangdok Palri et le transportèrent par les airs sur un tapis de soie blanche.
Ils arrivèrent à Zangdok Palri au lever du soleil. La montagne avait la forme d'une torma imprégnée de qualités excellentes. Au sommet était le palais de la Lumière du Lotus, l'éveil spontanément présent. Là, l'obscurité était inconnue et tout était remplie de lumière. Des jardins avec des fleurs, des bassins, des bocages entouraient le palais, et les oiseaux chantaient les chants du Dharma.
Au portail du palais, Ratna Lingpa fut reçu par Yéshé Tsogyal. Il inclina la tête à ses pieds avec une grande dévotion. Là, entrant dans le palais, le tertön vit Gourou Rimpoche au milieu d'accomplis et de dakinis, et un peu plus loin par des rakshas venus recevoir des initiations. En voyant le Gourou du Lotus et son entourage, le tertön ressentit autant de béatitude que d'atteindre la 1ere terre de Bodhisattva de Joie Parfaite. Touchant les pieds de Guru Rimpoché, il pria avec une dévotion intense, et reçut d'innombrable enseignements de Guru du Lotus.
Ratna Lingpa resta pour participer aux pratiques d'accomplissement des déités qui se tenaient là pendant vingt et un jours. La Tertön reçut aussi beaucoup d'enseignements sur des sujets philosophiques, sur des moyens pour s'entrainer, et pour appliquer le Dharma dans la vie quotidienne de la part de Yéshe Tsogyal et de l'assemblée des accomplis.
A la fin, Ratna Lingpa ressentit qu'il était temps de rentrer. Il vola en direction du Nord-ouest et se réveilla de son état de rêve visionnaire.
There is a saying that Guru Rinpoché sleeps over the head of all who have faith in him. Keep this in mind as you supplicate with devotion, and aspire for rebirth in Zangdok Palri. Il y a un proverbe qui dit que Guru Rimpoché dort au-dessus de la tête de ceux qui ont foi en lui. Gardez cela dans l'esprit lorsque vous priez avec dévotion, et aspirez à renaitre à Zangdok Palri.
Sarva Mangalam,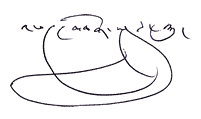 Kyabgön Phakchok Rinpoche
---
GERMAN
Ratna Lingas visionäre Reise zum kupferfarbenen Berg
Liebe Freunde nah und fern,
Wie immer hoffe ich, dass ihr glücklich und gesund seid. Heute werden wir unsere Berichte über die visionären Reisen der großen Meister nach Zangdok Palri mit Ratna Lingpa (1403-1478), einem der großen frühen Tertöns, fortsetzen.
Eines Tages sah Ratna Lingpa in einem traumähnlichen meditativen Zustand fünf Dākinīs im Südwesten am Himmel auftauchen, voll geschmückt mit Ornamenten und begleitet von den Klängen von Dāmarus und Glocken. Die Dākinīs luden den Tertön nach Zangdok Palri ein und trugen ihn auf einem weißen Seidenteppich durch den Himmel.
Sie kamen bei Sonnenaufgang in Zangdok Palri an. Der Berg war wie eine Torma geformt, die von allen hervorragenden Eigenschaften erfüllt war. Am Gipfel befand sich der Palast des Lotuslichts, ursprüngliches Gewahrsein. Dort war Dunkelheit unbekannt und alles war mit Licht gefüllt. Blumengärten, Teiche und Haine umgaben den Palast und Vögel sangen das Lied des Dharma.
Am Tor des Palastes wurde Ratna Lingpa von Yeshé Tsogyal begrüßt. Mit großer Hingabe neigte er seinen Kopf zu ihren Füßen. Als der Tertön den Palast betrat, sah er Guru Rinpoché inmitten von Gewahrseinshaltern und Dākinīs, die weiter von Rakshas umgeben waren, um Ermächtigungen zu erhalten. Als der Tertön den Lotus-Guru und sein Gefolge sah, wurde er von einer solchen Glückseligkeit erfüllt, die beim Erreichen der ersten Bodhisattva-Ebene der Vollkommenen Freude entsteht. Er berührte die Füße von Guru Rinpoché, flehte mit intensiver Hingabe und erhielt unzählige Belehrungen vom Lotus Guru.
Ratna Lingpa nahm an den Praktiken zur Vollendung der Gottheiten teil, die dort einundzwanzig Tage lang abgehalten wurden. Der Tertön erhielt von Yeshé Tsogyal und den versammelten Gewahrseinshaltern auch viele Belehrungen über philosophische Grundsätze, Pfade der Übung und die Anwendung des Dharma im täglichen Leben.
Schließlich war es für Ratna Lingpa an der Zeit, nach Hause zu gehen. Er flog in nordwestlicher Richtung zurück und erwachte aus dem Zustand der traumhaften Vision.
Es gibt ein Sprichwort, dass Guru Rinpoche über dem Kopf aller schläft, die Vertrauen in ihn haben. Denkt daran, wenn ihr in mit Hingabe anruft und strebt nach einer Wiedergeburt in Zangdok Palri.
Kyabgön Phakchok Rinpoche
---
INDONESIAN
Perjalanan Penglihatan Ratna Linga ke Gunung Berwarna Tembaga
Teman-teman sekalian dekat maupun jauh,
Seperti biasanya selalu, saya berharap pesan ini sampai pada kalian yang berada dalam kondisi yang baik, berbahagia dan sehat. Pada hari ini kita akan melanjutkan penelusuran kita akan perjalanan penglihatan para guru agung ke Zangdok Palri dengan yang dialami oleh Ratna Lingpa (1403-1478), satu dari pengungkap harta karun awal yang agung.
Suatu hari, di dalam kondisi meditasi yang laksana sebuah mimpi, Ratna Lingpa menyaksikan lima ḍākinī tiba di angkasa dari arah barat daya, penuh berhiaskan ornament dan diiringi oleh suara ḍāmaru dand bel. Para ḍākinī ini mengundang tertön tersebut untuk pergi ke Zangdok Palri dan membawanya pergi melintasi angkasa diatas sebuah karpet sutra berwarna putih.
Mereka tiba di Zangdok Palri pada saat matahari terbit. Gunung ini berbentuk seperti sebuah torma yang dihiasi dengan semua kualitas yang sangat baik. Di puncaknya terdapat sebuah istana Cahaya Bunga Teratai, yang dengan spontan membangkitkan kesadaran. Disana, tidak dikenal adanya kegelapan dan semua terisikan cahaya. Taman-taman bunga, kolam-kolam, dan pepohonan mengelilingi istana ini, dan burung-burung menyanyikan nyanyian Dharma.
Di gerbang masuk istana ini, Ratna Lingpa disambut oleh Yeshé Tsogyal. Beliau membungkukkan kepalanya dengan devosi yang besar di kaki Yeshé Tsogyal. Kemudian, ketika memasuki istana, sang tertön melihat Guru Rinpoché di tengah-tengah para pemegang kesadaran dan ḍākinī, kemudian juga dikelilingi oleh para raksha yang datang untuk menerima abhiseka/inisiasi. Ketika menyaksikan Guru Bunga Teratai dan para pengiringnya, sang tertön merasakan suatu kebahagiaan teramat sangat seperti yang dialami ketika mencapai bodhisattva tingkat pertama dari Kegembiraan yang Sempurna. Dengan menyentuh kaki dari Guru Rinpoché, beliau memanjatkan doa permohonan dengan devosi yang intens, dan menerima ajaran-ajaran yang tak terhitung banyaknya dari Guru Bunga Teratai.
Ratna Lingpa tinggal disana untuk berpartisipasi dalam latihan pencapaian deity yang diadakan disana selama dua puluh satu hari. Sang tertön juga menerima banyak ajaran tentang prinsip-prinsip filosofi, jalur pelatihan, dan pengaplikasian Dharma di dalam kehidupan sehari-hari dari Yeshé Tsogyal dan kumpulan dari para pemegang kesadaran.
Pada akhirnya, Ratna Lingpa merasa sudah tiba waktunya untuk pulang ke rumah. Beliau terbang kearah barat laut dan terbangun dari kondisi penglihatan yang laksana mimpi tersebut.
Ada pepatah yang mengatakan bahwa Guru Rinpoché tidur diatas kepala dari semua orang yang memiliki keyakinan akan diriNya. Ingatlah ini di dalam benak kalian ketika melakukan doa permohonan dengan devosi, dan beraspirasilah untuk kelahiran kembali di Zangdok Palri.
Sarva Mangalam,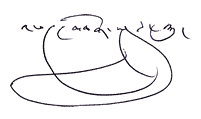 Kyabgön Phakchok Rinpoche
---
JAPANESE
ラトナ・リンパによる銅色吉祥山への幻影のような旅
遠くそして近くの友人たちへ
いつも通り、このメッセージが皆さんにとって幸福と健康をもたらしますように。今日も引き続き、早期の偉大な埋蔵経発掘者の一人であるラトナ・リンパによるサンド・パルリへの幻影のような旅の話を続けます。
ある日、夢のような瞑想状態で、ラトナ・リンパは南西方面から空に装飾に飾られ、ダマルと鈴の音と共に5人のダーキニーが到着するのを見ました。ダーキニーは埋蔵経発掘者をサンド・パルリへと招き、白い絹のカーペットに乗せ空中に浮かびながら連れて行きました。
日が昇るころ彼らはサンド・パルリに到着しました。山は全ての殊勝なる功徳で満たされたトルマのような形をしています。山頂には任運顕著で覚醒なる蓮華光の宮殿が有ります。そこで暗闇の存在は無く全てが光に包まれています。花園、プール、木立が宮殿を囲み、鳥たちは仏法の歌を歌っています。
宮殿の門で、ラトナ・リンパはイェシェ・ツォギャルに迎えられました。敬信で明妃の御足に頂礼し、宮殿に入ると埋蔵経発掘者は持明者とダーキニーに囲まれ、その周りに潅頂を受けにきたラクシャ達に囲まれたグル・リンポチェを見ました。蓮華生大師と眷属を見て、埋蔵経発掘者は第一地菩薩(歓喜地)に達し大楽が生じました。グル・リンポチェの御足に触れ、敬信で頂礼し数多くの教えを授かりました。
ラトナ・リンパは21日間行われた本尊の成就法に参加し、イェシェ・ツォギャルと持明者たちから仏教因明、修行の道や仏法を日々の生活に活かす教えを授かりました。
最後に、ラトナ・リンパはもう帰らなければならないと感じ、北西へと飛び、夢のような幻影から目覚めたのです。
グル・リンポチェは、信心のある者全ての頭上で眠られるという言い伝えが有ります。信仰心と共に頂礼する際、これを心にとどめ、サンド・パルリに転生する誓願を立ててください。
---
NEPALI
रत्न लिङ्गपाको श्री ताम्रपर्वतको दार्शनिक यात्रा
नजिक र टाढा रहेका प्रिय साथिहरु,
आशा छ कि सधैंजस्तै यो सन्देशले पनि तपाईंलाई स्वस्थ र सुखी पाउनेछ। महागुरुगणको ताम्रपर्वत (साङ्दोक् पाल रि)को दार्शनिक यात्रा क्रमशः बताउने क्रममा आज म यहाँहरुलाई महान् निधिपतिहरु मध्ये एक – रत्न लिङ्गपा(सन् १४०३-१४७८)को यात्रा बताउन लागेको छु।
एक दिन, सपना-जस्तै ध्यानको स्थितिमा रहँदा रत्न लिङ्गपाले बिभिन्न गहना आदिले आभुषित पाँचजना डाकिनीहरु डमरु र घण्टको आवाज सहित आफ्नो अगाडिको आकाशमा दक्षिण-पश्चिम दिशाबाट आउँदै गरेको देख्नुभयो। डाकिनीगणले निधिपतिलाई ताम्रपर्वत(साङ्दोक् पाल रि)मा निम्त्याएर रेशमी कार्पेटमा राखि आकाशमा उडाउँदै लगे।
सुर्यदय हुँदा वहाँहरु ताम्रपर्वत(साङ्दोक् पाल रि) आइपुगे। यो पर्वत सर्वगुण सम्पन्न तोर्माको आकारमा रहेको थियो। यसको टुप्पोमा पद्मज्योतिको महल, सहज चेतना – थियो। अन्धकारबाट मुक्त यो ठाउँ प्रकाशले भरिपूर्ण थियो। यो महल फुलबारी, बगैंचा, तलाउ र घारीले घेरिएको थियो भने चराचुरुङ्गी धर्मको वाणी गाउँदै थिए।
महलको मुल ढोकामा येशे छ्योग्यालले रत्न लिङ्गपालाई स्वागत गर्नुभयो। महाश्रद्धाका साथ रत्न लिङ्गपाले येशे छ्योग्यालको खुट्टा ढोगे। त्यसपछि महलभित्र पुग्दा निधिपतिले गुरु‌ रिन्पोछेलाई देखे। विद्याधर र डाकिनीगणको माझ बिराजमान गुरु रिन्पोछेलाई अभिषेक प्राप्त गर्न आएका राक्षसहरुले घेरेका थिए। पद्मगुरु र उहाँको गण देखेर निधिपतिले बोधिसत्वको प्रथम भूमि 'प्रमुदिता' मा प्राप्त हुने सुखको अनुभूति गर्नु भयो। गुरु रिम्पोछेको खुट्टा ढोगेर, तिव्र श्रद्धाका साथ प्राथना गरी पद्मगुरु बाट अनगिन्ति शिक्षा प्राप्त गरे।
रत्न लिङ्गपा त्यहा भईरहेको एक्काईस दिनको देव-सिद्धि साधनामा भाग लिन बस्नु भयो। निधिपतिले येशे छ्योग्याल र भेला भएका विद्याधरगणबाट अरु विभिन्न दार्शनिक सिद्धान्त, मार्गको अभ्यास र दैनिक जीवनमा धर्मचर्या बारे शिक्षा लिनुभयो।
अन्तिममा, रत्न लिङ्गपाले आफू घर फर्कनुपर्ने समय भएको महशुस गरे। उत्तर‌‌-पश्चिम दिशामा आकाश मार्गबाट फर्की सपना-जस्तो‌ दार्शनिक अवस्थाबाट जाग्नु भयो।
भनिन्छ, ज‍-जसलाई गुरु रिम्पोछेमा प्रति विश्वास छ, उनीहरुको शिर माथि उहाँ विराजमान हुनुहुन्छ।
श्रद्धासहित प्रार्थना गर्दा र ताम्रपर्वतमा जन्मने कामना गर्नुहुँदा यो सँधै सम्झनुहोस्।
सर्व मङ्गलम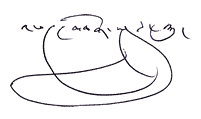 Kyabgön Phakchok Rinpoche
---
PORTUGUESE
A Jornada Visionária de Ratna Lingpa à Montanha-Cor-de-Cobre
Caros amigos próximos e distantes,
Como de costume, espero que esta mensagem os encontre bem, felizes e em boa saúde.
Hoje continuaremos com os relatos das jornadas visionárias de grandes mestres ao Zangdok Palri com a visita de Ratna Lingpa (1403-1478), um dos primeiros grandes reveladores de tesouros.
Um certo dia, num estado meditativo semelhante a um sonho, Ratna Lingpa viu cinco ḍākinīs se aproximarem voando do sudoeste, totalmente ornamentadas e acompanhadas do ressoar de ḍāmarus e sinos. As ḍākinīs convidaram o tertön ao Zangdok Palri e o conduziram até lá voando num tapete de seda branco.
Chegaram ao Zangdok Palri ao alvorecer. A montanha tinha a forma de uma torma com todas as mais excelentes características. No topo estava o palácio da Luz do Lótus, a percipiência que ocorre por si mesma. Lá se desconhecia a escuridão já que a luz preenchia todo o espaço. Jardins floridos, lagos e arvoredos circundavam o palácio e os pássaros gorjeavam a melodia do dharma.
Nos portões do palácio, Ratna Lingpa foi recebido por Yeshé Tsogyal. Ele a saudou em reverência prostrando-se aos seus pés com grande devoção. Então, ao adentrar o palácio, o tertön avistou Guru Rinpoche em meio aos Rigdzins e ḍākinīs, rodeados por rakshas que lá estavam para receber as outorgas. Ao ver o Guru do Lótus e seu séquito, o tertön experimentou a bem-aventurança de quem alcança o primeiro nível do bodhisattva, a Perfeita Alegria. Tocando os pés do Guru Rinpoché, ele suplicou com fervorosa devoção e recebeu inúmeros ensinamentos do Guru do Lótus.
Ratna Lingpa lá permaneceu para tomar parte nas práticas de realização das divindades que lá ocorreriam por vinte-e-um dias. O tertön também recebeu muitos ensinamentos doutrinários, várias vias de treinamento e de utilização do dharma na vida cotidiana, de Yeshe Tsogyal e dos Rigdzins lá reunidos.
Por fim, Ratna Lingpa soube que era hora de retornar para casa. Ele voou em direção ao Noroeste e despertou de sua visão onírica.
Diz-se que Guru Rinpoche repousa sobre o topo da cabeça de todo aquele que nele tenha fé. Mantenham isto em mente, supliquem com devoção e façam aspirações por um renascimento no Zangdok Palri.
Kyabgön Phakchok Rinpoche
---
RUSSIAN
Путешествие Ратна Лингпы на Гору Цвета Меди в чистом ви́дении
Дорогие друзья, все кто близко и кто далеко!
Как и всегда, надеюсь, что это послание застанет вас в полном порядке, счастливыми и здоровыми. Мы продолжаем рассказы великих мастеров о путешествиях на Зангдок Палри в чистых ви́дениях, и сегодня нас ждёт рассказ Ратна Лингпы (1403-1478), одного из великих ранних тертонов (открывателей сокровищ-терма).
Однажды, в медитативном состоянии подобном сновидению, Ратна Лингпа увидел в небе перед собой пять дакинь. Они прибыли из юго-западного направления, во всём богатстве украшений, под звуки дамару и колокольчиков. Дакини пригласили тертона на Зангдок Палри и понесли его по небу на белом шелковом ковре.
К рассвету они достигли Зангдок Палри. Гора имела форму торма, наделённого всеми совершенными качествами. На вершине располагался дворец Лотосового Света — спонтанно присутствующая пробуждённость. Тьма там была чем-то неведомым, и всё было пронизано светом. Дворец окружали цветочные сады, озёра и рощи, и птицы пели песни Дхармы.
В воротах дворца Ратна Лингпу встретила Еше Цогьял. С великой преданностью он склонил голову к её ногам. Затем, пройдя во дворец, тертон увидел Гуру Ринпоче среди видьядхар и дакинь, а вокруг них были ракшасы, пришедшие получать посвящения. Увидев Лотосового Гуру и его свиту, тертон почувствовал такое блаженство, которое переживают по достижении первого бхуми бодхисаттв, известного как Совершенная Радость. Коснувшись стоп Гуру Ринпоче, он стал молиться ему с глубокой преданностью и получил бесчисленные наставления от Лотосового Гуру.
Ратна Лингпа остался, чтобы принять участие в практиках свершения божества, которые проходили там в течение двадцати одного дня. Также тертон получил множество учений от Еше Цогьял и собрания видьядхар относительно философских принципов, путей тренировки и применения Дхармы в повседневной жизни.
Через какое-то время Ратна Лингпа почувствовал, что пришло время возвращаться домой. Он полетел обратно, в северо-западном направлении, и пробудился от состояния ви́дения, похожего на сон.
Говорят, что Гуру Ринпоче спит над головами всех тех, кто испытывает веру в него. Помните об этом, когда вы с преданностью молитесь и читаете устремления о перерождении на Зангдок Палри.
Сарва мангалам (пусть всё благоприятствует),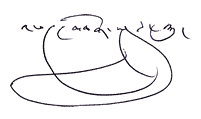 Пакчок Ринпоче
---
SPANISH
Viaje Visionario de Ratna Linga a la Montaña de Cobre
Queridos amigos que se encuentran cerca y lejos:
Como siempre, espero que este mensaje los encuentre bien, felices y saludables. El día de hoy continuamos con los relatos de los viajes visionarios a Zangdok Palri de grandes maestros; esta vez, Ratna Lingpa (1403-1478), uno de los primeros grandes reveladores de tesoros.
Un día, en un estado meditativo de ensueño, Ratna Lingpa vio cinco ḍākinīs llegando por el cielo desde el suroeste, completamente engalanadas con ornamentos y acompañadas por el sonido de ḍāmarus y campanas. Las ḍākinīs invitaron al tertön a Zangdok Palri y lo cargaron por el cielo en una alfombra de seda blanca.
Llegaron a Zangdok Palri al amanecer. La montaña tenía la forma de una torma impregnada de todas las cualidades excelentes. Encima estaba el palacio de Luz de Loto, vigilancia espontáneamente presente. Ahí, se desconoce la obscuridad, porlo que todo estaba lleno de luz. Jardines de flores, albercas y arboledas rodeaban el palacio y pájaros cantaban el canto del Dharma.
En la entrada del palacio, Yeshé Tsogyal recibió a Ratna Lingpa. El hizo reverencias a los pies de ella con gran devoción. Después, al entrar al palacio, el tertön vio a Guru Rinpoche en medio de sostenedores de la conciencia plena y ḍākinīs, rodeados además de rakshas que venían a recibir empoderamientos. Al ver al Guru del Loto junto con su séquito, el tertön sintió una gran dicha como la que surge al llegar a la primera tierra del bodhisattva del Gozo Perfecto. Tocó los pies de Guru Rinpoche, suplicó con una devoción intensa y recibió incontables enseñanzas del Guru del Loto.
Ratna Lingpa se quedó para participar en las prácticas de la realización de la deidad que se estaban llevando a cabo ahí por veintiún días. El tertön también recibió muchas enseñanzas de Yeshé Tsogyal y de la asamblea de los sostenedores de atención plena sobre principios filosóficos, caminos de entrenamiento y aplicación del Dharma en la vida cotidiana. Después, Ratna Lingpa sintió que era tiempo de regresar a casa. Voló de regreso hacia el noroeste y se despertó del estado de ensueño.
Se dice que Guru Rinpoche duerme sobre la cabeza de todos los que tienen fe en él. Recuerda esto al suplicar con devoción y aspira a renacer en Zangdok Palri.
Kyabgön Phakchok Rinpoche
---
THAI
การเดินทางอันน่าอัศจรรย์ของท่านรัตนะ ลิงปะ สู่พุทธเกษตรภูเขาสีทองแดง
สวัสดีกัลยาณมิตรทั้งใกล้และไกล
ข้าพเจ้าหวังว่าท่านทั้งหลายคงจะสุขกายสบายใจเมื่อได้อ่านสาสน์ฉบับนี้เหมือนเช่นเคย วันนี้เราจะมาต่อกันด้วยเรื่องราวเฉพาะตนเกี่ยวกับการเดินทางอันน่าอัศจรรย์ของคุรุคนสำคัญสู่ซังดก ปาลรี (พุทธเกษตรภูเขาสีทองแดงของท่านปรมาจารย์ปัทมสมภพ) คือท่านรัตนะ ลิงปะ หนึ่งในผู้เผยธรรมสมบัติคนสำคัญในยุคแรกเริ่ม (มีชีวิตอยู่ระหว่าง พ.ศ.1946-2021)
วันหนึ่ง ในสภาวะสมาธิ ท่านรัตนะ ลิงปะ นิมิตเห็นพระฑากินีทั้งห้ามาจากท้องฟ้าทางทิศตะวันตกเฉียงใต้ ตกแต่งด้วยเครื่องประดับอย่างเต็มที่ และมาพร้อมกับเสียงกลองดามารุและกระดิ่ง เหล่าพระฑากินีได้เชิญท่านมาสู่ซังดก ปาลรี และนำพาท่านขึ้นไปบนท้องฟ้าบนพรมผ้าไหมสีขาว
ทั้งหมดมาถึงซังดก ปาลรี เมื่อยามอรุณรุ่ง ภูเขานั้นมีรูปร่างเหมือนตอร์มาอันเต็มไปด้วยลักษณะที่ยอดเยี่ยมทั้งปวง ด้านบนคือพระราชวังแสงสว่างแห่งดอกบัว ซึ่งทำให้ตื่นรู้ได้ในทันที ที่นั่น ความมืดไม่เป็นที่รู้จัก และทั้งหมดก็เต็มไปด้วยแสงสว่าง มีสวนดอกไม้ สระน้ำ และหมู่ไม้ล้อมรอบพระราชวัง และบรรดานกต่างก็ขับขานเพลงธรรมะ
ณ ประตูพระราชวัง ท่านรัตนะ ลิงปะ ได้รับการต้อนรับจากพระฑากินีเยเช่ โซเกียล ท่านน้อมศีรษะไปจรดพระบาทของพระนางด้วยศรัทธาอันใหญ่หลวง จากนั้น เมื่อเข้าไปในพระราชวัง ท่านก็เห็นท่านปรมาจารย์ปัทมสมภพอยู่ท่ามกลางผู้ที่ตรัสรู้แล้วและเหล่าพระฑากินี รายล้อมไปด้วยบรรดายักษ์ที่มารับมนตราภิเษกอีกชั้นหนึ่ง เมื่อเห็นท่านคุรุปัทมสมภพและผู้ติดตาม ท่านรู้สึกถึงปีติสุขราวกับได้เข้าถึงภูมิแรกแห่งโพธิสัตว์คือมุทิตาภูมิ เมื่อสัมผัสพระบาทขององค์คุรุรินโปเชแล้ว ท่านได้วิงวอนด้วยศรัทธาอันแรงกล้า และได้รับคำสอนมากมายนับไม่ถ้วนจากท่านคุรุปัทมสมภพ
ท่านรัตนะ ลิงปะ อยู่เข้าร่วมในการปฏิบัติเพื่อการบรรลุของเหล่าเทพพุทธะที่ถูกจัดขึ้นที่นั่นเป็นเวลา 21 วัน ท่านยังได้รับคำสอนมากมายเกี่ยวกับหลักคำสอนอันเป็นปรัชญา วิธีการฝึกปฏิบัติ และการประยุกต์ใช้ธรรมะในชีวิตประจำวันจากพระนางเยเช่ โซเกียล และเหล่าผู้ตรัสรู้แล้วที่มาชุมนุมกัน
ในที่สุด ท่านรัตนะ ลิงปะ ก็รู้สึกว่า ถึงเวลาที่ต้องกลับบ้านแล้ว ท่านเหาะกลับมาทางทิศตะวันตกเฉียงเหนือ และตื่นจากสภาวะของการเห็นภาพนิมิต
มีคำกล่าวว่า คุรุรินโปเชอยู่เหนือศีรษะของทุกคนที่ศรัทธาท่าน จดจำไว้ด้วยเมื่อเธอวิงวอนท่านด้วยศรัทธาทุ่มเทและตั้งปณิธานที่จะไปเกิดใหม่ในซางดก ปาลรี
สัพพะมังคะลัง (ขอมงคลทั้งปวงจงบังเกิดมี),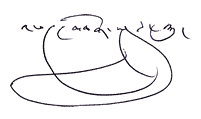 พักชก รินโปเช
---
UKRAINIAN
Подорож Ратна Лінґпи до Гори Кольору Міді у чистому ви́дінні
Дорогі друзі, всі, хто поруч чи далеко,
Як завжди, сподіваюся, у вас все гаразд, ви щасливі та здорові. Ми продовжуємо із розповідями видатних майстрів про подорожі у чистих виді́ннях до Занґдок Палрі, і сьогодні це буде розповідь Ратна Лінґпи (1403-1478), одного зі славетних ранніх тертонів (відкривачів скарбів).
Одного дня у медитативному стані, подібному до сновидіння, Ратна Лінґпа побачив у небі перед собою п'ять дакінь, вбраних у численні прикраси. Вони з'явилися з південного заходу під звуки дамару та дзвоників. Дакіні запросили тертона до Занґдок Палрі та понесли його небом на білому шовковому килимі.
Вони прибули до Занґдок Палрі на світанку. Гора мала форму торми з усіма неперевершеними якостями. На вершині був палац Лотосового Світла — спонтанно присутня пробудженість. Темрява там була чимось невідомим, і все було пронизане світлом. Палац оточували квітучі сади, ставки та гаї, і пташки співали пісні Дгарми.
Біля брами палацу Ратна Лінґпу зустріла Єше Цоґ'ял. З глибокою відданістю він схилив голову до її ніг. Тертон пройшов всередину палацу і побачив Ґуру Рінпочє в оточенні від'ядгар та дакінь, а навколо них були ракшаси, що прийшли отримувати посвяти. Побачивши Лотосового Ґуру та його почет, тертон відчув таке блаженство, яке переживають у час досягення першого бгумі бодгісаттв, яке зветься Досконала Радість. Він торкнувся стіп Ґуру Рінпочє, з палкою відданістю почав молитися до нього та отримав незліченні настанови від Лотосового Ґуру.
Ратна Лінґпа залишився, аби взяти участь у практиках звершення божества, що тривали там упродовж двадцяти одного дня. Також тертон отримав багато вчень від Єше Цоґ'ял та зібрання від'ядгар щодо філософських принципів, шляхів тренування та застосування Дгарми у повсякденному житті.
Згодом Ратна Лінґпа відчув, що настав час повертатися додому. Він полетів назад у північно-західному напрямку та прокинувся зі стану виді́ння, подібного до сну.
Кажуть, що Ґуру Рінпочє спить над головами всіх тих, хто мають віру в нього. Пам'ятайте про це, коли віддано молитеся та висловлюєте прагнення про перенародження на Занґдок Палрі.
Сарва манґалам (хай все буде сприятливим),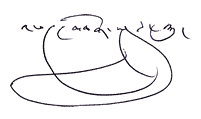 Пакчок Рінпочє
---
VIETNAMESE
Chuyến Du Hành trong Linh Kiến đến Núi Huy Hoàng Màu Đồng của Đức Ratna Lingpa
Quý Đạo hữu gần và xa thân mến,
Như thường lệ, tôi mong các bạn vẫn an lạc, khỏe mạnh và hạnh phúc khi nhận được thông điệp này. Hôm nay, chúng ta sẽ tiếp tục những chuyện kể về hành trình tịnh kiến đến Zangdok Palri của các bậc Đại Sư bằng câu chuyện của một trong các vị Đại Khai Mật Tạng sớm nhất lúc bấy giờ, Đức Ratna Lingpa (1403-1478).
Một ngày nọ, đang an trụ trong trạng thái thiền định tựa như cơn mộng, Đức Ratna Lingpa thấy năm vị Không Hành Nữ [ḍākinī] hiện đến từ bầu trời hướng Tây Nam, đầy đủ phục sức trang nghiêm trong những âm thanh của trống ḍāmaru và chuông. Năm vị ḍākinī thỉnh mời vị Khai Mật Tạng [tertön] đến Núi Huy Hoàng Màu Đồng và đưa Ngài băng qua bầu trời trên một thảm lụa trắng.
Chư vị đến Zangdok Palri lúc bình minh. Ngọn núi có hình dạng như một chiếc bánh cúng torma với viên mãn tất cả phẩm chất siêu vượt. Trên đỉnh núi là cung điện Liên Hoa Quang, tự hiện ra rõ ràng như thức tỉnh. Tại đó, bóng tối không tồn tại và khắp nơi đều ngập tràn ánh sáng. Xung quanh cung điện là những vườn hoa, hồ nước và khóm cây, còn các loài chim thì hát ca những giai điệu của Diệu Pháp.
Tại cổng vào cung điện, được Đức Bà Yeshé Tsogyal chào đón, Đức Ratna Lingpa đã đê đầu đảnh lễ dưới chân Đức Bà bằng lòng sùng mộ sâu xa. Sau khi tiến vào cung điện, vị Khai Mật Tạng nhìn thấy Guru Rinpoché ngự giữa chư Trì Minh và Không Hành, xung quanh đó là các La Sát đến để thọ nhận quán đảnh. Vừa diện kiến Đức Liên Hoa Sinh cùng quyến thuộc, vị Khai Mật Tạng cảm nhận sự hỷ lạc tựa như việc chứng đạt Sơ địa Bồ Tát – Hoan Hỷ địa. Chạm vào chân Đức Liên Hoa Sinh, Ngài cầu nguyện với lòng sùng kính mãnh liệt, và đã thọ nhận vô số Giáo Huấn từ Đạo Sư Liên Hoa.
Đức Ratna Lingpa cũng lưu lại để dự vào những khóa thực hành thành tựu Bổn Tôn đang diễn ra ở đó trong hai mươi mốt ngày. Vị Khai Mật Tạng cũng thọ nhận nhiều giáo lý về triết học Phật Giáo, những con đường tu hành và ứng dụng Giáo Pháp trong đời sống hằng ngày từ Đức Bà Yeshé Tsogyal cùng tập hội chư Trì Minh.
Sau cùng, Đức Ratna Lingpa nhận thấy đã đến lúc phải trở về nhà. Ngài bay về hướng Tây Bắc và xuất khỏi trạng thái của linh kiến tựa như giấc mộng đó.
Thường được bảo rằng Đức Liên Hoa Sinh ngủ ngay trên đầu của tất cả những ai có đức tin nơi Ngài. Hãy khắc ghi điều này trong Tâm khi các bạn cầu nguyện với lòng sùng kính, và khi phát nguyện tái sinh về Cõi Núi Huy Hoàng Màu Đồng – Zangdok Palri.
Sarva mangalam (Nguyện mọi sự cát tường),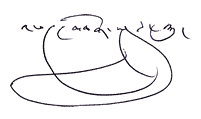 Kyabgön Phakchok Rinpoche